Gengoroh Tagame Books
Gengoroh Tagame is a Japanese manga artist who specializes in gay BDSM erotic manga, many of which depict graphic violence. The men he depicts are hypermasculine, and tend to be on the bearish side.Born into a family descended from samurai, Tagame began his career as a manga artist in 1982, while he was studying graphic design at Tama Art University (多摩美術大学). His works have been published in several Japanese gay magazines, including Sabu, G-men and SM-Z. Since 1986, he has used the pen-name Gengoroh Tagame, and since 1994 Tagame has lived off the profits of his art and writings. In recent years, Tagame has edited a two volume artbook series about the history of gay erotic art in Japan from the 1950s to the present, 日本のゲイ・エロティック・アート (Nihon no gei, erotikku āto, Gay Erotic Art in Japan) volumes 1 and 2.All his works contain "virile males, or youths, and their apprenticeship of physical and mental submission". Works of his include: Jujitsu Kyoshi at B Product; Emono, Shirogane no Hana (3 vol.) and Pride (3 vol.) at G-Project.His manga Gunji (軍次) was translated into French in 2005, followed by Arena in 2006 and Goku in 2009. An artbook of his works has also been published in France by H&O Editions. An exhibition of his works was held in France in May 2009. Tagame is openly gay.Tagame has been called the most influential creator of gay manga in Japan to date, and "the most talented and most famous author of sado-masochistic gay manga". Most of his work first appeared in gay magazines and usually feature sexual abuse. Tagame's depiction of men as muscular and hairy has been cited as a catalyst for a shift in fashion amongst gay men in 1995, away from the clean-shaven and slender bishōnen stereotypes and towards a tendency for masculinity and chubbiness. Tagame's work has been criticised by notable gay manga writer Susumu Hirosegawa as "SM gekijō" (S&M theater) for its violence and lack of complex storylines.A small amount of Tagame's work has been licensed in English; a short story, "Standing Ovations", was included in the third issue of the erotic comics anthology Thickness, and in July 2012, Picturebox announced a short story collection, The Passion of Gengoroh Tagame, for 2013 release, which will be the first completely bara work published in English in a print format. The book will collect short works spanning 15 years of Tagame's career, including a new story commissioned especially for the book by book designer Chip Kidd.(notes : everything else can be read on wikipedia)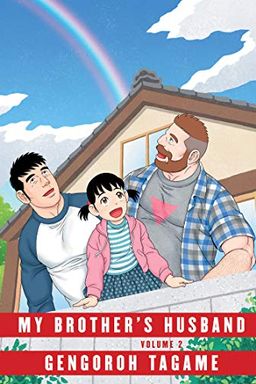 This graphic novel tackles the theme of acceptance of homosexuality in contemporary Japan through the story of Yaichi, his daughter Kana, and his brother-in-law Mike Flanagan. Through Mike's discoveries about his past, Yaichi comes to understand that being gay is just another way of being human, a concept that remains radical in Japan. As their bond grows stronger, the impending heartbreak of Mike's return to Canada looms, revealing more shocking revelations along the way.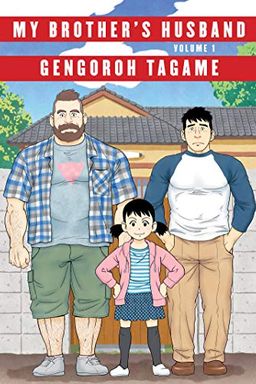 A suburban dad in Tokyo finds his world turned upside down when his late twin brother's husband shows up on his doorstep. As the family takes in this affable Canadian, they confront the largely closeted world of Japanese gay culture and the prejudices against it. This manga offers an unprecedented and heart-wrenching look at the intersection of East and West in modern Japan.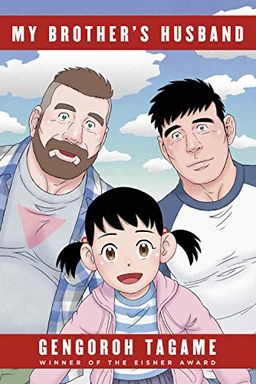 "A heartwarming and eye-opening manga about family, identity, and acceptance. Follow a suburban dad in contemporary Tokyo as he reluctantly takes in his brother's widower, a friendly Canadian named Mike, and delves into his estranged twin's past. Discover an unprecedented and heartbreaking look at Japanese gay culture and how the next generation can change preconceptions and prejudices against it. This manga is a must-read for anyone interested in exploring themes of family dynamics, cultural differences, and LGBTQ+ issues."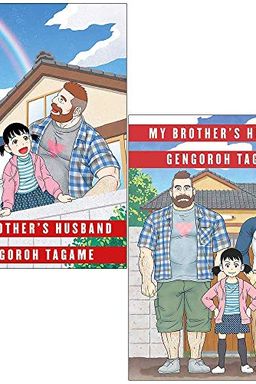 Explore the intersection of family, culture, and sexuality in this stunning manga collection. Yaichi, a suburban dad, finds his world turned upside down when a Canadian man arrives claiming to be the widower of Yaichi's estranged gay twin. Together, they uncover the heartbreak and struggles facing the largely still-closeted Japanese gay culture, and the potential for change in future generations. This gripping and poignant story is a must-read for anyone seeking to understand the complexities of modern family dynamics and cultural attitudes towards sexuality.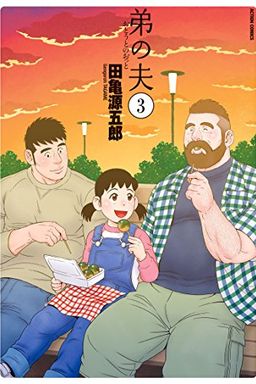 弥一と娘の夏菜、そして弥一の双子の弟の夫・カナダ人のマイク。三人で過ごす日々のなかで、亡き弟・涼二、そしてマイクへの想いが変化していく。そんな折、高校時代の同級生が訪れ…。「差別とは?」「家族とは?」「幸せとは?」あったかくて、時に切ない家族の物語。...
Explore the hypermasculine world of Japanese gay manga with Massive, the first English-language anthology of its kind. This in-depth introduction features nine exciting comic artists, including Jiraiya, Seizoh Ebisubashi, and Kazuhide Ichikawa, alongside candid interviews, photography, essays, illustrations, and manga. Discover the groundbreaking and titillating work of Takeshi Matsu, Fumi Miyabi, Inu Yoshi, Gai Mizuki, and Kumada Poohsuke. An irresistible read for those looking to delve into a new and exciting genre.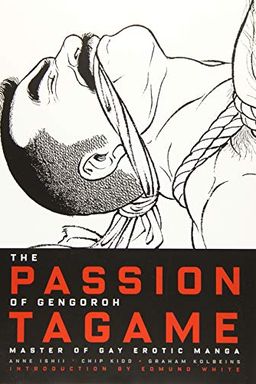 This graphic novel collects ten of Gengoroh Tagame's visceral and provocative gay BDSM stories, showcasing his virtuosic drawing and unparalleled passion. Produced by Japanist Anne Ishii, this project also includes an original story commissioned by Chip Kidd himself, marking Tagame's first foray into writing for an American audience. With an introduction by celebrated novelist and biographer Edmund White, this omnibus celebrates one of the world's most poignant erotic artists.
This book explores themes of love, power dynamics, and submission within the context of a gay relationship. The four stories within the book follow the character Gunji as he navigates his desires and relationships with others. The visuals within the book are striking and artistic, providing a unique glimpse into a lesser-explored facet of queer culture.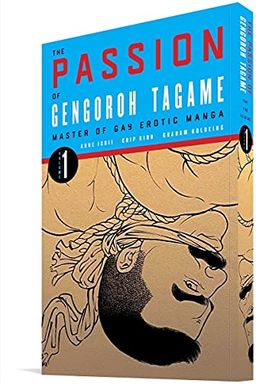 Explore the ground-breaking work of manga legend, Gengoroh Tagame, known as "The Tom of Finland of Japan", in The Passion of Gengoroh Tagame. This collection includes ten short stories with themes of bondage, lust, passion, and romance, featuring explicit scenes of BDSM among hypermasculine men. The book also contains an introduction by novelist Edmund White, an essay, and new jacket design by graphic designer Chip Kidd. A must-have for Tagame fans and enthusiasts of bear cultures, complete with sixteen full-page color illustrations.
Explore the brutal world of Ancient Rome's gladiators through the eyes of Gaius, a young and seemingly doomed trainee at a gladiator camp. But when he catches the eye of Crescens, one of the most popular gladiators, Gaius becomes more than just a trainee - he becomes Crescens' sexual slave. Overwhelmed by anger and hatred, Gaius seeks revenge by challenging Crescens to a fight in the arena. This powerful and psychological work, written by esteemed Japanese manga artist Gengoroh Tagame, delivers a breathtaking portrayal of Ancient Rome and its complex, flawed characters.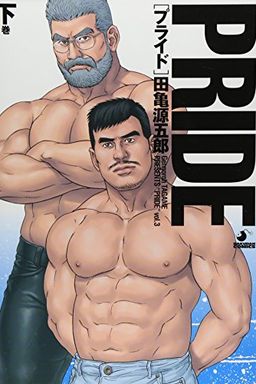 Endless Game by Gengoroh Tagame
The Contracts of the Fall by
Gay Erotic Art in Japan Vol. 2 by
Gay Erotic Art in Japan Vol. 1 by
Gay Erotic Art in Japan Vol. 3 by Gengoroh TAGAME
Tenshu Ni Sumu Oni ;Gunji by
Our Colorful Days (Intégrale) - tome 3 by Gengoro Tagame
La casa de los herejes 3 by Gengoroh Tagame
La casa de los herejes 2 by Gengoroh Tagame
The Passion of Gengoroh Tagame by Gengoroh Tagame
Kojigenba no Yoru by Gengoroh Tagame
Our Colorful Days - chapitre 1 by Gengoroh Tagame, Bruno Pham
LA CASA DE LOS HEREJES VOL 01 NUEVA EDICION by Gengoroh Tagame
La casa de los herejes 1 by Gengoroh Tagame
Hige to Nikutai [Flesh + Beard] by
Our Colorful Days - chapitre 10 by Gengoroh Tagame, Bruno Pham
Our Colorful Days - chapitre 9 by Gengoroh Tagame, Bruno Pham
Our colorful Days - chapitre 2 by Gengoroh Tagame, Bruno Pham
Our colorful Days - chapitre 3 by Gengoroh Tagame, Bruno Pham
Our colorful Days - chapitre 5 by Gengoroh Tagame, Bruno Pham
Our Colorful Days - chapitre 4 by Gengoroh Tagame, Bruno Pham
Deka to Yakuza to Ninjin to by Gengoroh Tagame
Our colorful Days - chapitre 8 by Gengoroh Tagame
Our Colorful Days - chapitre 6 by Gengoroh Tagame, Bruno Pham
Our Colorful Days - chapitre 7 by Gengoroh Tagame, Bruno Pham
Gengoroh Tagame by Gengoro Tagame
肉体派 VOL.12 筋肉系コミックアンソロジー 複数プレイ漢全攻略 by