Grace Livingston Hill Books
also wrote under the pseudonym Marcia MacDonaldalso published under the name Grace Livingston Hill LutzA popular author of her day, she wrote over 100 novels and numerous short stories of religious and Christian fiction. Her characters were most often young female ingénues, frequently strong Christian women or those who become so within the confines of the story.niece to Isabella MacDonald Alden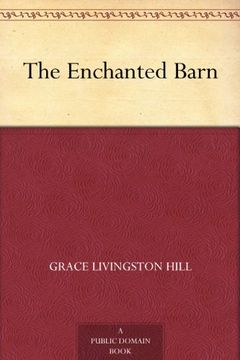 The Hollisters, a bright, spirited, wholesome family, are compelled to move into the country. After many efforts to secure a home, Shirley, eldest of the Hollisters, contrives a way out by renting a magnificent old stone barn at a ridiculously low price, transforming it into a house. The owner of the barn is not an ordinary landlord, as you will se...
Marjorie Wetherill had always known she was an adopted child; her adoptive parents, the Wetherills, whom Marjorie loved deeply, had made no secret of it. Their death leaves Marjorie well provided for but terribly lonely. Soon she is consumed with the desire to find the family she has never known. But how can she find them when she knows nothing abo...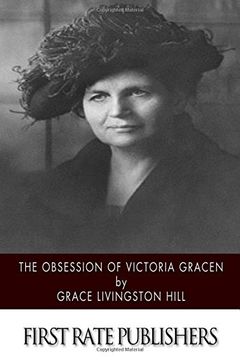 The straitlaced, conservative little town of Roslyn was shocked when Victoria Gracen opened her home to young Dick Gracen. Oh, they understood that he had just lost his mother and he needed a home . . . but everyone knew that Dick was a hopeless case--a reckless troublemaker who they were sure would bring gentle, lovely Victoria nothing but grief.V...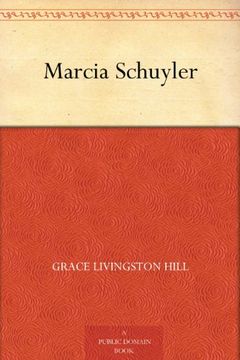 Marcia Schuyler
Grace Livingston Hill
-
2011-03-24

(first published in 1908)
Grace Livingston Hill weaves an enchanting love triangle and introduces one of her most delightful characters in part one of the Miranda trilogy. Two sisters are as different as night and day--and inexplicably linked by the man they both desire. Kate Schuyler lives only for what pleases her in the moment, while Marcia Schuyler sacrifices her youth ...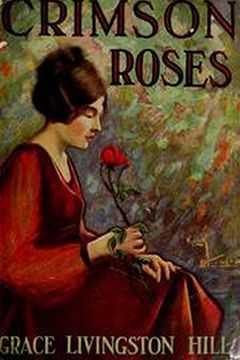 Crimson Roses
Grace Livingston Hill
-
2018-12-26

(first published in 1928)
Alone in the city, Marion struggles to survive. Desperate to find a small bit of happiness, she impulsively spends some of her hard earned and terribly meager money on a season ticket to the symphony.On the night of the second concert, something wonderful happens. There, on Marion's seat in the concert hall, lies a beautiful, dark crimson rose! And...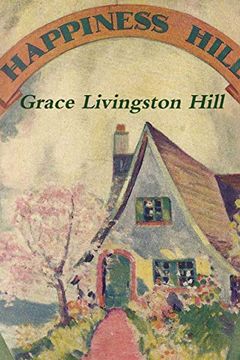 Happiness Hill
Grace Livingston Hill
-
2019-07-22

(first published in 1932)
Will lovely Jane Arleth leave behind her old-fashioned ways—and handsome John Sherwood—to marry a man of great wealth? Grace Livingston Hill is the beloved author of more than 100 books. Read and enjoyed by millions, her wholesome stories contain adventure, romance, and the heartwarming triumphs of people faced with the problems of life and love......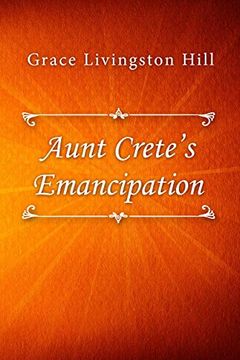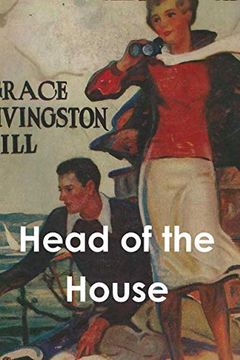 When tragedy befalls the Graeme family, young Jennifer suddenly finds herself in the position of head of the house over her six younger brothers and sisters. When she overhears her relatives making plans to take over the family estate and split her family up, Jennifer decides it is time to act. They must run away!Finally, hidden from prying relativ...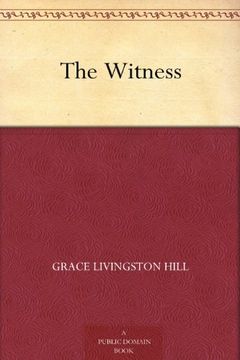 The Witness
Grace Livingston Hill
-
2011-03-24

(first published in 1917)
This book was converted from its physical edition to the digital format by a community of volunteers. You may find it for free on the web. Purchase of the Kindle edition includes wireless delivery....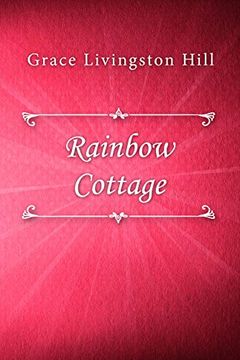 Rainbow Cottage
Grace Livingston Hill
-
2020-04-04

(first published in 1934)
When she meets her grandmother and family for the first time, Sheila Ainslee is loved and cared for like never before. So she is totally unprepared for her spiteful and vindictive cousin Jacqueline, who does all she can to humiliate Sheila and drive her away from her newfound family!But one of Jacqueline's schemes goes too far, and suddenly Sheila ...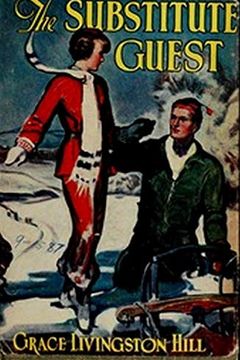 Cloudy Jewel by Grace Livingston Hill
The Christmas Bride by Grace Livingston Hill
The Honor Girl by Grace Livingston Hill
The Girl from Montana by Grace Livingston Hill
Re-Creations by Grace Livingston Hill
A Voice in the Wilderness by Grace Livingston Hill
Beauty for Ashes by Grace Livingston Hill
The Street of the City by Grace Livingston Hill
The Strange Proposal by Grace Livingston Hill
Homing by Grace Livingston Hill
In the Way by Grace Livingston Hill
White Orchids by Grace Livingston Hill
Astra by Grace Livingston Hill
April Gold by Grace Livingston Hill
Miranda by Grace Livingston Hill
Not Under the Law by Grace Livingston Hill
Spice Box by Grace Livingston Hill
Rose Galbraith by Grace Livingston Hill
In Tune with Wedding Bells by Grace Livingston Hill
The Challengers by Grace Livingston Hill
The White Lady by Grace Livingston Hill
Silver Wings by Grace Livingston Hill
Ladybird by Grace Livingston Hill
The Treasured Brides Collection by Grace Livingston Hill
The Chance of a Lifetime by Grace Livingston Hill
Patricia by Grace Livingston Hill
The Ransom by Grace Livingston Hill
Exit Betty by Grace Livingston Hill
The White Flower by Grace Livingston Hill
The Girl of the Woods by Grace Livingston Hill
The Man of the Desert by Grace Livingston Hill
The Red Signal by Grace Livingston Hill
An Unwilling Guest by Grace Livingston Hill
The Finding of Jasper Holt by Grace Livingston Hill
The Gold Shoe by Grace Livingston Hill
A Daily Rate by Grace Livingston Hill
Phoebe Deane by Grace Livingston Hill
The Search by Grace Livingston Hill
Kerry by Grace Livingston Hill
Found Treasure by Grace Livingston Hill
Lo, Michael by Grace Livingston Hill
The Seventh Hour by Grace Livingston Hill
Daphne Deane by Grace Livingston Hill
The Best Man by Grace Livingston Hill
Where Two Ways Met by Grace Livingston Hill
According to the Pattern by Grace Livingston Hill
Maris by Grace Livingston Hill
The Angel of His Presence by Grace Livingston Hill
The Prodigal Girl by Grace Livingston Hill
The Patch of Blue by Grace Livingston Hill
All Through the Night by Grace Livingston Hill
Lone Point by Grace Livingston Hill
Crimson Mountain by Grace Livingston Hill
The Beloved Stranger by Grace Livingston Hill
Coming Through the Rye by Grace Livingston Hill
Bright Arrows by Grace Livingston Hill
Sunrise by Grace Livingston Hill
Amorelle by Grace Livingston Hill
Time of the Singing of Birds by Grace Livingston Hill
Blue Ruin by Grace Livingston Hill
Matched Pearls by Grace Livingston Hill
The Story of a Whim by Grace Livingston Hill
The Big Blue Soldier by Grace Livingston Hill
Job's Niece by Grace Livingston Hill
A New Name by Grace Livingston Hill
Ariel Custer by Grace Livingston Hill
Tomorrow About This Time by Grace Livingston Hill
Duskin by Grace Livingston Hill
Mystery Flowers by Grace Livingston Hill
Stranger Within the Gates by Grace Livingston Hill
A Girl to Come Home To by Grace Livingston Hill
The City of Fire by Grace Livingston Hill
Because of Stephen by Grace Livingston Hill
Marigold by Grace Livingston Hill
The Mystery of Mary by Grace Livingston Hill
Dawn of the Morning by Grace Livingston Hill
The Tryst by Grace Livingston Hill