Grace Livingston Hill Books
also wrote under the pseudonym Marcia MacDonaldalso published under the name Grace Livingston Hill LutzA popular author of her day, she wrote over 100 novels and numerous short stories of religious and Christian fiction. Her characters were most often young female ingénues, frequently strong Christian women or those who become so within the confines of the story.niece to Isabella MacDonald Alden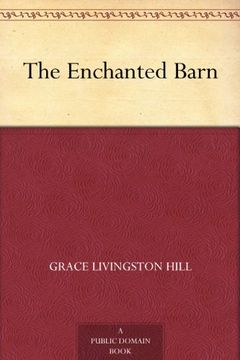 A family is compelled to move to the country and one of its members finds a way to transform a magnificent old stone barn into a home. The non-ordinary owner, a young man with fine ideals, not only helps the family settle in, but also makes the world a happier place for all of them.
A young woman is left lonely after the death of her adoptive parents, and consumed by the desire to find her biological family. With no information except a name and address, Marjorie embarks on a search that leads to unexpected love and life-changing revelations.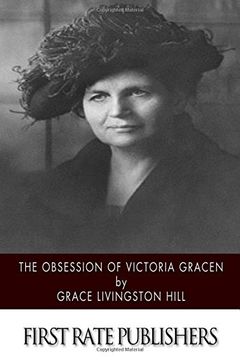 A conservative town is shaken up when Victoria Gracen takes in a reckless troublemaker, Dick Gracen. Against all odds, Victoria is determined to tame him with tenderness and faith. Will she succeed?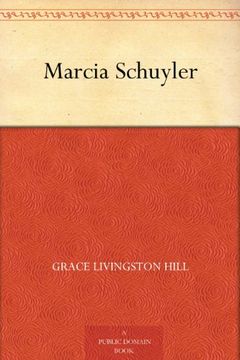 Marcia Schuyler
Grace Livingston Hill
-
2005-05-01

(first published in 1908)
This captivating novel by Grace Livingston Hill tells the story of two sisters and their love for the same man. Kate and Marcia Schuyler could not be more different, but are brought together by their desire for the same man. Marcia sacrifices everything to marry her older sister's fiance, while Kate returns to steal him away. Will Marcia be able to hold on to her borrowed life and win her husband's heart? Find out in this enchanting love triangle.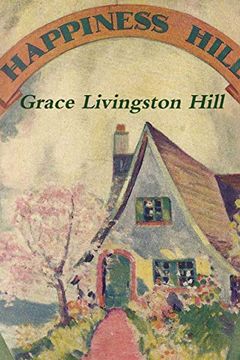 Happiness Hill
Grace Livingston Hill
-
1996-06-26

(first published in 1932)
This charming novel introduces Jane Arleth, who must choose between her love for the dashing John Sherwood and a wealthy suitor. Grace Livingston Hill weaves adventure and romance into her beloved stories, capturing the heartwarming triumphs of characters facing life and love challenges.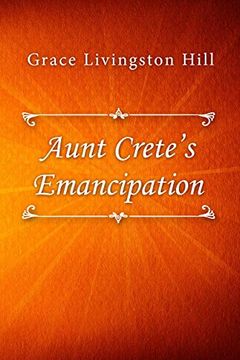 In Aunt Crete's Emancipation, a heartwarming novel by Grace Livingston Hill, the titular character is mistreated by her selfish relatives. However, when her kind nephew comes to town, Aunt Crete is finally given the chance to live the life she deserves. This charming tale of justice and redemption is sure to delight readers of all ages.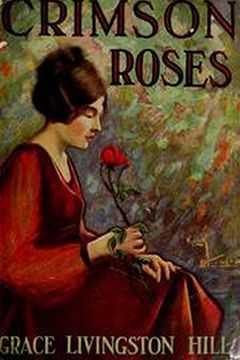 Crimson Roses
Grace Livingston Hill
-
1992-01-01

(first published in 1928)
Discover a heartwarming tale of hope and mystery as Marion, a struggling young woman, finds solace in weekly gifts of a beautiful crimson rose at the symphony. But as the gifts continue, Marion must navigate the complicated world of a wealthy man and protect herself from jealousy and danger.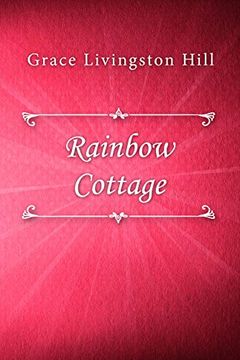 Rainbow Cottage
Grace Livingston Hill
-
1990-09-01

(first published in 1934)
A heartfelt novel about a young woman, Sheila Ainslee, who finally finds love and acceptance when she meets her long-lost family. But her newfound happiness is threatened by her jealous and cruel cousin, Jacqueline. When Jacqueline's actions put Sheila's life in danger, she must fight back to protect herself and the family that has become her own.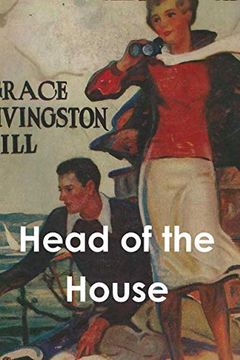 A young girl becomes the unexpected head of her household after a family tragedy. When her cruel relatives plan to take over the family estate and split her family apart, she takes matters into her own hands and leads them on the run. Settling in a small cottage in the mountains, they think they're safe until disaster strikes. But in the midst of fear and despair, the young leader finds unexpected love and true strength.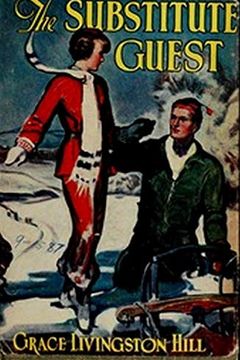 Two strangers in a blizzard, a mountain climb on foot, and a peaceful holiday turned upside down - "The Substitute Guest" by Grace Livingston Hill is an unforgettable tale of unexpected events and life-changing moments. Follow Alan Monteith's journey as he sets out to help a friend in need and ends up at the Devereaux's home, where a chance encounter with Daryl Devereaux leads to a night they will never forget.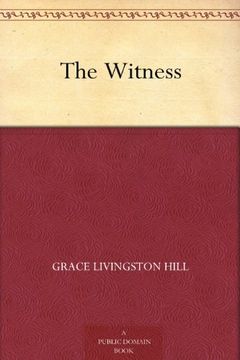 Cloudy Jewel by Grace Livingston Hill
The Christmas Bride by Grace Livingston Hill
The Honor Girl by Grace Livingston Hill
A Voice in the Wilderness by Grace Livingston Hill
Re-Creations by Grace Livingston Hill
The Girl from Montana by Grace Livingston Hill
Beauty for Ashes by Grace Livingston Hill
The Street of the City by Grace Livingston Hill
Homing by Grace Livingston Hill
The Strange Proposal by Grace Livingston Hill
April Gold by Grace Livingston Hill
Astra by Grace Livingston Hill
White Orchids by Grace Livingston Hill
In the Way by Grace Livingston Hill
Spice Box by Grace Livingston Hill
The White Lady by Grace Livingston Hill
Not Under the Law by Grace Livingston Hill
In Tune with Wedding Bells by Grace Livingston Hill
The Challengers by Grace Livingston Hill
Miranda by Grace Livingston Hill
Rose Galbraith by Grace Livingston Hill
Ladybird by Grace Livingston Hill
Silver Wings by Grace Livingston Hill
The Girl of the Woods by Grace Livingston Hill
The Chance of a Lifetime by Grace Livingston Hill
Patricia by Grace Livingston Hill
The Treasured Brides Collection by Grace Livingston Hill
Kerry by Grace Livingston Hill
The Gold Shoe by Grace Livingston Hill
The Search by Grace Livingston Hill
The Ransom by Grace Livingston Hill
Exit Betty by Grace Livingston Hill
The White Flower by Grace Livingston Hill
An Unwilling Guest by Grace Livingston Hill
The Seventh Hour by Grace Livingston Hill
Daphne Deane by Grace Livingston Hill
The Man of the Desert by Grace Livingston Hill
A Daily Rate by Grace Livingston Hill
The Best Man by Grace Livingston Hill
The Finding of Jasper Holt by Grace Livingston Hill
The Red Signal by Grace Livingston Hill
Where Two Ways Met by Grace Livingston Hill
Lo, Michael by Grace Livingston Hill
Found Treasure by Grace Livingston Hill
Phoebe Deane by Grace Livingston Hill
The Beloved Stranger by Grace Livingston Hill
The Patch of Blue by Grace Livingston Hill
All Through the Night by Grace Livingston Hill
The Prodigal Girl by Grace Livingston Hill
Lone Point by Grace Livingston Hill
According to the Pattern by Grace Livingston Hill
Maris by Grace Livingston Hill
The Angel of His Presence by Grace Livingston Hill
Sunrise by Grace Livingston Hill
Crimson Mountain by Grace Livingston Hill
Job's Niece by Grace Livingston Hill
Matched Pearls by Grace Livingston Hill
Amorelle by Grace Livingston Hill
Blue Ruin by Grace Livingston Hill
Coming Through the Rye by Grace Livingston Hill
Bright Arrows by Grace Livingston Hill
Time of the Singing of Birds by Grace Livingston Hill
Mystery Flowers by Grace Livingston Hill
The Story of a Whim by Grace Livingston Hill
Ariel Custer by Grace Livingston Hill
The Big Blue Soldier by Grace Livingston Hill
The City of Fire by Grace Livingston Hill
Marigold by Grace Livingston Hill
A New Name by Grace Livingston Hill
Duskin by Grace Livingston Hill
Tomorrow About This Time by Grace Livingston Hill
Because of Stephen by Grace Livingston Hill
Stranger Within the Gates by Grace Livingston Hill
A Girl to Come Home To by Grace Livingston Hill
Dawn of the Morning by Grace Livingston Hill
The Mystery of Mary by Grace Livingston Hill
The Tryst by Grace Livingston Hill