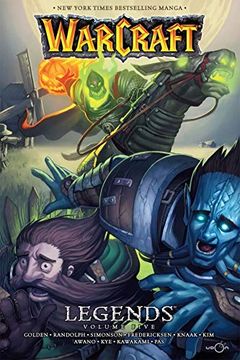 Warcraft Legends, Volume 5
Legends Vol. 5
Christie Golden, Grace Randolph, Louise Simonson, Richard A. Knaak, Evelyn Fredericksen
-
2009-09-01
Told from both Alliance and Horde points of view, these action and adventure stories are based on the Warcraft video game....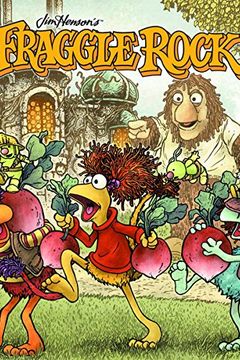 Cover by David Petersen Archaia and The Jim Henson Company are proud to present the next volume in the continuing collection of brand-new, all-original Fraggle Rock comic book stories! Once again, travel back down to Fraggle Rock with Gobo, Mokey, Wembley, Boober, and Red as they experience all-new adventures. Collects issues #1-3 of Fraggle Rock V...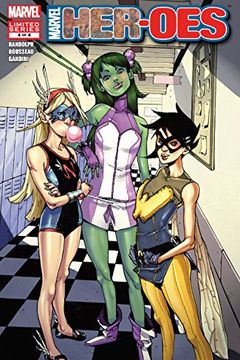 It's the event that every high school girl waits for... but this "dance" takes place on the battlefield! Janet and Namora take on Moonstone with the fate of Jenny Walters hanging in the balance! Is it truly too late for Jenny to live a normal life? And is she dragging Janet and Namora down with her? Plus what does the mysterious Madeline Joyce have...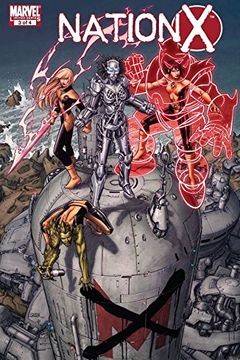 Danger is back with the X-Men and it's time to pay for the death of her first victim, Wing, in ASTONISHING X-MEN. First in line for pay-back is Armor. Meanwhile, Magik has banished Anole to Limbo, but why? Cannonball's hands are full dealing with the incoming military jet threatening the mutant's new home. All this plus a story that is so top secre...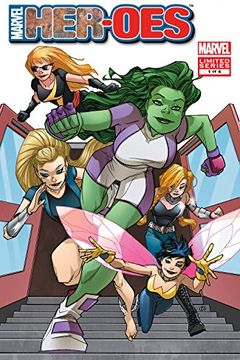 High school equals: bad cafeteria food, bullies, gym class and...people with secret super powers? As if! Janet Van Dyne's no stranger to the pitfalls of teenage living, but it's about to get a whole lot trickier now that she has powers of her own. It's hard keeping a secret like that in high school, especially when it would be so easy to send some ...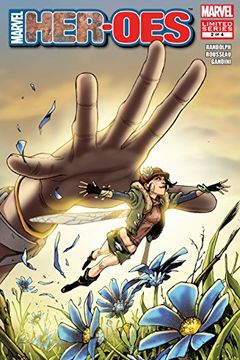 Janet van Dyne's going through a bit of a teenage crisis. She has no boyfriend, her grades are tanking, and she doesn't quite fit into the high school scene. Oh, and she can shrink down to the size of a wasp, sprout wings and fly on a moment's notice! Janet van Dyne's going through a bit of a teenage crisis. She has no boyfriend, her grades are tan...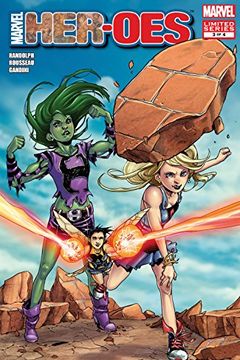 Teachers, parents, the "cool" clique--Janet Van Dyne has her own roster of villains, but how will she fair when she faces off with the real deal? Will her and Namora's super powers be up to the challenge? It's all part of the sleepover from hell when Jenny Walters makes the ultimate sacrifice for her friends! It's about time our her-oes start getti...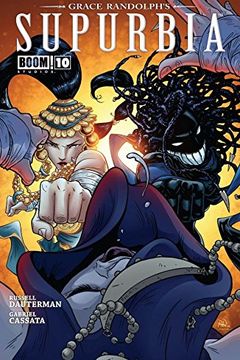 Tia and Dion's mission to save Zari from the clutches of Hector Hunt continues, while Alexis, Jake, and Paul search for the kidnapped Gio...Eve, still reeling from the death of Mike Smith, decides to erect a memorial to the fallen hero, whose death she believes she caused... Sovereign struggles with the loss of Hella, and shakes the neighborhood to...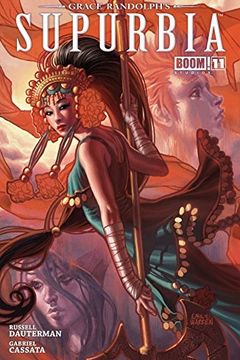 Gio makes a daring escape from the techs' hideout, just as Night Fox and Marine Omega battle their way in. Tia, Dion, Batu, and Eli confront Hector in his magic realm, but is it too late to save Zari from the evil growing inside her? And Eve discovers a shocking secret that stretches all the way back to the series' very first issue....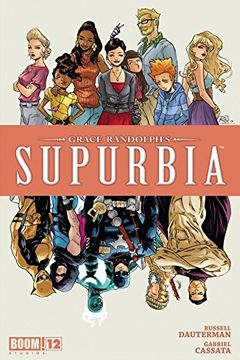 FINAL ISSUE -- SUPURBIA ends its second volume with this shocking, heartbreaking issue. The battle has been brought to the homefront…literally. War rages in the neighborhood, as the Meta Legion strives to save Zari from the clutches of Hector Hunt, and one of the housewives makes the ultimate sacrifice…...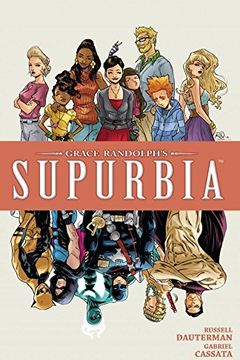 Warcraft Legends, Volume 2 by Aaron Sparrow, Dan Jolley
WarCraft by Richard A. Knaak, Qing Ping Mui, Christie Golden, Troy Lewter, Dan Jolley, Grace Randolph, Aaron Sparrow, Jae-Hwan Kim, Elisa Kwon, Carlos Olivares, Fernando Heinz Furukawa
WarCraft by Christie Golden, Dan Jolley
Grace Randolph's Supurbia Vol. 3 by Grace Randolph
Supurbia #1 by Grace Randolph
Muppet Peter Pan (Muppet Graphic Novels) by Grace Randolph
Grace Randolph's Supurbia Vol. 2 by Grace Randolph
Fraggle Rock by Heather White, Katie Cook, Jeffrey Brown, Leigh Dragoon, Adrianne Ambrose, Neil Kleid, Grace Randolph, Bryce Coleman, Sam Humphries, Michael DiMotta
StarCraft by Grace Randolph, Joshua Elder
StarCraft by Grace Randolph, Joshua Elder, Ren Zatopek, Paul Benjamin, Dave Shramek
Grace Randolph's Supurbia Vol. 1 by Grace Randolph
DCU Halloween Special 2010 (2010) #1 by Joe Harris, Brian Keene, Vinton Heuck, Bryan Q. Miller, Grace Randolph, Billy Tucci
Jim Henson's Fraggle Rock Vol. 1 #3 (of 3) by Adrianne Ambrose, Grace Randolph, Bryce P. Coleman
Marvel Her-Oes by Grace Randolph
Jim Henson's Fraggle Rock Vol. 2 #1 (of 3) (Fraggle Rock Vol. 2 by Grace Randolph, Jake Forbes, Joe LeFavi