Graham Masterton Books
Graham Masterton was born in Edinburgh in 1946. His grandfather was Thomas Thorne Baker, the eminent scientist who invented DayGlo and was the first man to transmit news photographs by wireless. After training as a newspaper reporter, Graham went on to edit the new British men's magazine Mayfair, where he encouraged William Burroughs to develop a series of scientific and philosophical articles which eventually became Burroughs' novel The Wild Boys.At the age of 24, Graham was appointed executive editor of both Penthouse and Penthouse Forum magazines. At this time he started to write a bestselling series of sex 'how-to' books including How To Drive Your Man Wild In Bed which has sold over 3 million copies worldwide. His latest, Wild Sex For New Lovers is published by Penguin Putnam in January, 2001. He is a regular contributor to Cosmopolitan, Men's Health, Woman, Woman's Own and other mass-market self-improvement magazines.Graham Masterton's debut as a horror author began with The Manitou in 1976, a chilling tale of a Native American medicine man reborn in the present day to exact his revenge on the white man. It became an instant bestseller and was filmed with Tony Curtis, Susan Strasberg, Burgess Meredith, Michael Ansara, Stella Stevens and Ann Sothern.Altogether Graham has written more than a hundred novels ranging from thrillers (The Sweetman Curve, Ikon) to disaster novels (Plague, Famine) to historical sagas (Rich and Maiden Voyage - both appeared in the New York Times bestseller list). He has published four collections of short stories, Fortnight of Fear, Flights of Fear, Faces of Fear and Feelings of Fear.He has also written horror novels for children (House of Bones, Hair-Raiser) and has just finished the fifth volume in a very popular series for young adults, Rook, based on the adventures of an idiosyncratic remedial English teacher in a Los Angeles community college who has the facility to see ghosts.Since then Graham has published more than 35 horror novels, including Charnel House, which was awarded a Special Edgar by Mystery Writers of America; Mirror, which was awarded a Silver Medal by West Coast Review of Books; and Family Portrait, an update of Oscar Wilde's tale, The Picture of Dorian Gray, which was the only non-French winner of the prestigious Prix Julia Verlanger in France.He and his wife Wiescka live in a Gothic Victorian mansion high above the River Lee in Cork, Ireland.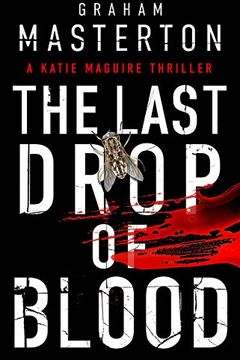 In the last book of the Katie Maguire series, DS Katie Maguire is faced with a new case involving the murder of a good man fighting for order in a lawless world. The judge's death sparks a gang war in Cork, and civilians are caught in the crossfire. As violence spirals out of control, Katie must find courage to fight for her hometown one last time. Will she be able to do her duty when she has already lost so much?
Discover the dark and dangerous secrets of an Irish worker's cottage with mummified bodies and IRA gunshot wounds in this thrilling murder mystery. As detective Katie Maguire investigates, she unravels old rivalries and puts more families in danger in a place where the past won't stay buried.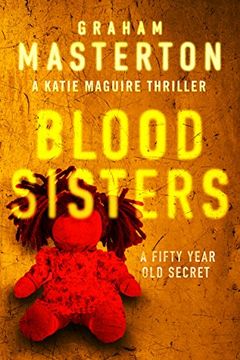 A serial killer is targeting nuns in this thrilling novel. When an elderly nun is found suffocated, it seems like a mercy-killing - until another nun is found viciously murdered. As DS Katie Maguire tries to solve the case, she unearths a fifty year old secret that could finally lead to the killer... if the killer doesn't find her first.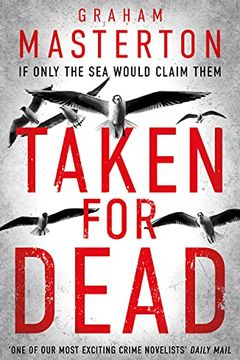 A sunny Irish wedding takes a gory turn when the severed head of the local baker is discovered on the wedding cake. Irish Garda Katie Maguire is on the case, but leads are scarce until another local businessman goes missing. The murders appear to be linked to a terrifying gang of torturers and extortionists, The Kings of Erin. Can Katie solve the mystery before they stop her for good?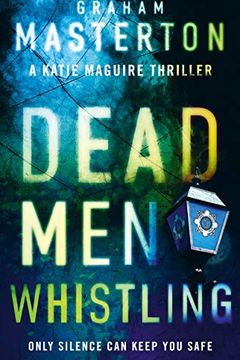 A police corruption inquiry is rocked by the brutal beheading of a Garda sergeant with an Irish tin whistle in his neck. The message is clear: stay silent. DCI Katie Maguire is determined to reveal the truth, but when another officer is killed similarly, she discovers some will do anything to hide their secrets.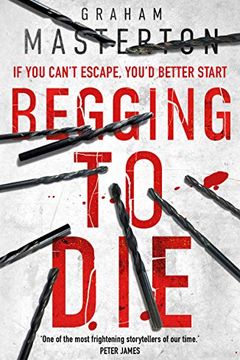 A young girl is discovered in an abandoned cemetery, speaking a foreign language and crying for her mother. Meanwhile, homeless people in Cork are being horrifically murdered. DS Katie Maguire must unravel this mystery and uncover the killer's message. As Katie's investigation intersects with her fiancé's fight against illegal puppy farming, the stakes only get higher. Begging to Die is a thrilling novel that explores themes of abandonment, cruelty, and the fight for justice.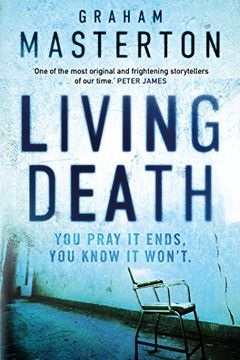 A gripping thriller that will leave you on the edge of your seat! DS Katie Maguire is investigating a spate of violent attacks that have left victims severely disabled. As she delves deeper, she realizes the cases might be connected to the city's drug trade. But to find out more, she must go undercover and infiltrate the dangerous underworld. Will she discover the truth before it's too late? Find out in this gruesome and riveting novel.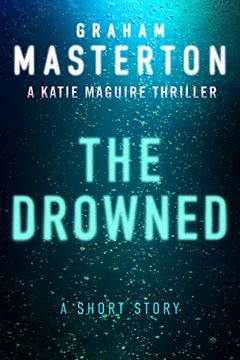 The Drowned
A Short Story (Katie Maguire)
Graham Masterton
-
2016-08-01
Discover a crime novel set in Cork, Ireland. When five young men are found dead in their car at the bottom of the River Lee, DCI Katie Maguire suspects foul play. As the investigation unfolds, secrets are uncovered and the truth becomes more elusive. Join Maguire on this gripping journey to solve a crime that may not be what it seems.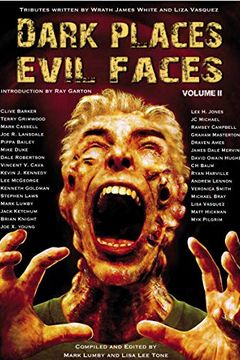 Dark Places, Evil Faces Volume II
MARK LUMBY, Clive Barker, Joe R Lansdale, Ramsey Campbell, Graham Masterton, Jack Ketchum, Stephen Laws, Matt Hickman, Mark Cassell, Terry GrimwooD, Jack Ketchum, Mike Duke, Kenneth Goldman, Brian Knight, Lisa Vasquez, David Owain Hughes, Ryan Harville, Pippa Bailey, Dale Robertson, Lex H. Jones, CH Baum, Joe X. Young, Vincent V Cava, Veronica Smith
-
2018-10-26
Get ready to experience spine-chilling horror and suspense with Dark Places, Evil Faces Volume II. This anthology features works by the masters of the genre, such as Clive Barker, Ramsey Campbell, and Graham Masterton, along with other great writers. Each story will keep you on edge, all while supporting a great cause - all proceeds from sales will go towards Rethink Mental Illness. Indulge in a hauntingly good read and make a difference at the same time.
The Best of Cemetery Dance, Volume 1 by Various
The Year's Best Fantasy and Horror by
Eye for an Eye by Graham Masterton
Broken Angels by Graham Masterton
The Horror Zine's Book of Ghost Stories by Bentley Little, Graham Masterton, Dawn G Harris, Joe R Lansdale, Elizabeth Massie, Tim Waggoner, Kitty Kane, Sebastian Crow, Maureen O'Leary, Jeff Parsons
The Year's Best Fantasy and Horror by
The Year's Best Fantasy and Horror by
Shivers by Richard Chizmar
El hijo de la bestia y otros relatos de terror y sexo extravagante by Graham Masterton
The Black Room Manuscripts Volume Two by J.R. Park, Daniel Marc Chant, Duncan P. Bradshaw, Shaun Hutson, Graham Masterton, Laura Mauro, William Meikle, Lindsey Goddard, Matt Shaw, Rich Hawkins, Jack Rollins, Sam Stone, Jasper Bark, Lily Childs, Nathan Robinson, Brown Dani, Dr Lynne Campbell, Paul M Feeney, Rebecca S Lazaro, Tim Clayton, Stuart Park
Zombies in New York and Other Bloody Jottings by Sam Stone
The Dark Gates of Madness by Graham Masterton, Frédéric Livyns
A Feast of Frights from The Horror Zine by Graham Masterton, Joe R. Lansdale, Susie Moloney, Scott Nicholson, Tom Piccirilli, Ed Gorman, Cheryl Kaye Tardif, Simon Clark
The Graham Masterton Collection Volume Two by Graham Masterton
Terror Tract (December 2019) by Terror Tract, Graham Masterton, Jack Ketchum, Rocky Alexander, Chip DePew, Shaun Hupp, Glenn Rolfe, James Watts, Chris Miller, Mark Deloy
Manitou by Graham Masterton
Suspense Magazine November 2010 by David Morrell, Graham Masterton, R.L. Stine, Alan Jacobson, Rick Reed, Brad Thor, Donald Allen Kirch
Tales Too Extreme for Cemetery Dance by Graham Masterton & Robert Rhine Edward Lee J.A. Konrath Ray Garton
Οι στάχτες της ψυχής μας by syllogiko ergo / συλλογικό έργο
Omnibus by Graham Masterton
The Secrets of Sexual Play by Graham Masterton
Rook & Tooth and Claw by Graham Masterton
Peel Back the Skin by Jonathan Maberry, Graham Masterton, Tim Lebbon, Ray Garton, Joe McKinney, Yvonne Navarro, Nancy Collins, William Meikle, Lucy Taylor
Shivers VII by Richard Chizmar
How to Make His Wildest Dreams Come True by Graham Masterton
Omnibus by graham-masterton
Horror 201 by Tim Lebbon, Wes Craven, Nancy Holder, John Carpenter, Jeffrey Reddick, Edward Lee, Graham Masterton, Taylor Grant, Jonathan Winn, George Romero A., Jonathan Maberry, Ray Bradbury, Ramsey Campbell, Tom Holland, Ed Naha, Patrick Lussier, Stephen Volk, William Stout, Michael McCarty, Dan Curtis, Harry Shannon, Tim Waggoner, Tom Monteleone, Nick Cato, Kevin Wetmore, Eric Miller, Lynne Hansen, Jason Brock V., L.L. Soares, Mick Garris, William Nolan F., Lee Karr, Aaron Sterns, Brian Pinkerton, David Greathouse Henson, Aaron Dries, Armand Rosamilia, Billy Hanson, Jack Thomas Smith, John Russo, Denise Gossett, Mark Steensland, John Shirley, Dave Jeffery, James Cullen Bressack, Jeff Strand, E.C. McMullen Jr, Richard Chizmar, Crystal Lake Publishing, Joe Mynhardt
Railroad by Graham Masterton
Les anges oubliés by Graham Masterton
The Seven Secrets of Really Great Sex by Graham Masterton
Dark Discoveries - Issue #28 by Kevin J. Anderson, Graham Masterton, Jeffrey Combs
Wild in Bed Together by Graham Masterton
The Graham Masterton Collection Volume One by Graham Masterton
Dark Places, Evil Faces by edited by Mark Lumby
Manitou Man by Graham; Ray Clark; Matt Williams Masterton
Das Horror Festival - Die Tochter der Sphinx / Der Dschinn / Der Manitou by
Women's erotic dreams (and what they mean) by Graham Masterton
Hurry Monster by Graham Masterton
Graham Masterton - L'Intégrale (Les Intégrales Bragelonne) by Graham Masterton
1,001 erotic dreams interpreted by Graham Masterton
Fearful Fathoms II by Ray Garton, Graham Masterton, Ronald Malfi, Hunter Shea, Brian Moreland, Kristopher Rufty, Michael Bray, Jeremy Robinson, Doug Murano
Best New Horror #30 by Stephen Jones, Kim Newman, Peter Bell, Rosalie Parker, Graham Masterton, Ramsey Campbell, Alison Littlewood, Rio Youers, Tracy Fahey, Thana Niveau
Silver by Ramsey Campbell, George A. Romero, Craven Wes, Jonathan Maberry, Mick Garris, Nancy Holder, Graham Masterton, John Russo, Tom Holland, Carpenter John, Bradbury Ray, Reddick Jeffrey, Naha Ed, Lee Edward, Lussier Patrick, Lebbon Tim, Volk Stephen, Stout William, McCarty Michael, Curtis Dan, Masterton Graham, Shannon Harry, Waggoner Tim, Monteleone Tom, Cato Nick, Wetmore Kevin, Miller Eric, Hansen Lynne, Jason V. Brock, L.L. Soares, Garris Mick, William F. Nolan, Karr Lee, Grant Taylor, Sterns Aaron, Winn Jonathan, Pinkerton Brian, David Henson Greathouse, Dries Aaron, Rosamilia Armand, Hanson Billy, Jack Thomas Smith, Russo John, Gossett Denise, Steensland Mark, Shirley John, Jeffery Dave, James Cullen Bressack, Strand Jeff, Nancy Holder, E.C. McMullen Jr, Richard Chizmar, Crystal Lake Publishing
Cemetery Dance by Graham Masterton, Glen Hirshberg, S. Craig Renfroe Jr., Lisa Tuttle, Maurice Broaddus, Michael Koryta
Feelings of Fear by Graham Masterton
Dead Girls Dancing by Graham Masterton
Swimmer by Graham Masterton
Family Portrait by Graham Masterton
The Doorkeepers by Graham Masterton
Burial by Graham Masterton
Sex Secrets of the Other Woman by Graham Masterton
Snowman by Graham Masterton
Faces of Fear by Graham Masterton
Kiss and Kill by Jeff Gelb
Mirror by Graham Masterton
The Mammoth Book of Terror by
The House That Jack Built by Graham Masterton
Hottest Blood by Jeff Gelb
Hotter Blood by Jeff Gelb, Michael Garrett
Fatal Attractions by Jeff Gelb
Walkers by Graham Masterton
More Ways to Drive Your Man Wild in Bed by Graham Masterton
A Terrible Beauty by Graham Masterton
New Terrors by Ramsey Campbell
Fortnight of Fear by Graham Masterton
Thirteen Again by Various
The Children God Forgot by Graham Masterton
Wild Sex for New Lovers by Graham Masterton
Thirteen More Tales of Horror by A. Finnis
The Hell Candidate by Graham Masterton
The Chosen Child by Graham Masterton
Snowman & The Terror by Graham Masterton
Of Devils & Deviants by Graham Masterton, Cameron Trost, Aaron J. French, Taylor Grant, Maynard Sims, Ralph Robert Moore, C.W LaSart, Mandy DeGeit, Lucy Taylor
Fear the Fever by Jeff Gelb
Black Angel by Graham Masterton
The Heirloom by Graham Masterton
Secrets of the Sexually Irresistible Woman by Graham Masterton
The Devil in Gray by Graham Masterton
The Coven by Graham Masterton
Stranger by Night by Michael Garrett, Jeff Gelb
The Pariah by Graham Masterton
Manitou Blood by Graham Masterton
Ritual by Graham Masterton
Death Dream by Graham Masterton
Night Warriors by Graham Masterton
The Mammoth Book of Wolf Men by
Flesh and Blood by Graham Masterton
The Mammoth Book of Vampires by
Death Trance by Graham Masterton
The Sleepless by Graham Masterton
The Shadow People by Graham Masterton
Tales from The Lake Vol. 1 by Graham Masterton, Tim Curran, Elizabeth Massie, G.N. Braun, Bev Vincent, John Palisano, Tim Waggoner, Charles Day, Taylor Grant, Crystal Lake Publishing, Blaze McRob, J. Daniel Stone, Joan De La Haye, Jennifer Loring, John Paul Allen, William Ritchey, Joe Mynhardt
The Mammoth Book of Body Horror by Marie O'Regan, Paul Kane
Hot Blood X by Jeff Gelb, Michael Garrett
Darkroom by Graham Masterton
Spirit by Graham Masterton
Genius by Graham Masterton
Zippered Flesh by Graham Masterton, John Shirley, Scott Nicholson, Lisa Mannetti, Adrienne Jones, Michael Laimo, Armand Rosamilia, Charles Colyott, Michael Bailey
In the Shadow of Frankenstein by
The Manitou by Graham Masterton
Tooth And Claw by Graham Masterton
Tor Horror Sampler by Richard) Dan; Farris; John; Laymon Anonymous (Simmons
The Sweetman Curve by Graham Masterton
Revenge of the Manitou by Graham Masterton
How to Drive Your Man Even Wilder in Bed by Graham Masterton
Shock Rock, Volume I by Da F. Paul Wilson Jeff (editor) [foreword by Alice Cooper] [Stephen King Gelb
Innocent Blood by Graham Masterton
The Mammoth Book of Zombies by Stephen Jones
Death Mask by Graham Masterton
White House Horrors by Bill Crider
The Press by Graham Masterton
Festival of Fear by Graham Masterton
Up All Night by Graham Masterton
The 5th Witch by Graham Masterton
Night Plague by Graham Masterton
Taps and Sighs by Chaz Brenchley
Figures of Fear by Graham Masterton
Dark Terrors 5 by Stephen Jones
Lady of Fortune by Graham Masterton
Plague of the Manitou by Graham Masterton
Zombies! Zombies! Zombies! by Otto Penzler
Corroboree by Graham Masterton
The Wells of Hell by Graham Masterton
Petrified by Graham Masterton
The Red Hotel by Graham Masterton
Edgewise by Graham Masterton
Devils of D-Day by Graham Masterton by Graham Masterton
Ghost Music by Graham Masterton
Charnel House by Graham Masterton
Lovecraft's Legacy by Robert E. Weinberg
Famine by Graham Masterton
The Hymn by Graham Masterton
Descendant by Graham Masterton
Scarlet Widow by Graham Masterton
The House of a Hundred Whispers by Graham Masterton
The Ninth Nightmare by Graham Masterton
Blind Panic by Graham Masterton
Cheeseboy by Graham Masterton
Community by Graham Masterton
The Mammoth Book of New Terror by Stephen Jones
Demon's Door by Graham Masterton
Sans Nouvelles by Geoffrey Claustriaux, Graham Masterton
Necro Files by George R.R. Martin, Bentley Little, Edward Lee, Joe R. Lansdale, Randy Chandler, Wayne Allen Sallee, Graham Masterton, Wrath James White, Charlee Jacob
Drought by Graham Masterton
Vile Things by Ramsey Campbell, Graham Masterton, C.J. Henderson, Jeffrey Thomas, Randy Chandler, Tim Curran, Garry Bushell, Z.F. Kilgore, Angel McCoy, Cheryl Mullenax
How To Make Love Six Nights A Week by Graham Masterton
Dark Screams by Robert R. McCammon, Richard Christian Matheson, Graham Masterton
Trauma by Graham Masterton
Ghost Virus by Graham Masterton
The Mammoth Book of Dracula by
Modern Masters of Horror by Ed. Frank Coffey
Fire Spirit by Graham Masterton
House of Bones by Graham Masterton
Night Wars by Graham Masterton
Sepsis by Graham. Masterton
Single, Wild, Sexy and Safe by Graham Masterton
Forest Ghost by Graham Masterton
Unspeakable by Graham Masterton
The Painted Man by Graham Masterton
Maiden Voyage by Graham Masterton
Holy Terror by Graham Masterton
Rock On by Caitlin R. Kiernan, Bruce Sterling, F. Paul Wilson, Howard Waldrop
Plague by Weldon Burge, Jeff Strand, Graham Masterton, Chantal Noordeloos, Bille Sue Mosiman, Carson Buckingham, J. Gregory Smith, Shannon Connor Winward, Jasper Bark
How to Drive Your Man Wild in Bed by Graham Masterton
Condor by Graham Masterton
Chaos Theory by Graham Masterton
Hidden World by Graham Masterton
Lords of the Air by Graham Masterton
Sacrifice by Graham Masterton
Cat Crimes for the Holidays by
Garden of Evil by Graham Masterton
Darker Masques by Ray Bradbury, Graham Masterton, F. Paul Wilson, Dan Simmons
How to Drive Your Woman Wild in Bed by Graham Masterton
Touchy and Feely by Graham Masterton
Headlines by Graham Masterton
Drive Him Wild by Graham Masterton
The Soul Stealer by Graham Masterton
Basilisk by Graham Masterton
Empress by Graham Masterton
The Sphinx by Graham Masterton
How to Be the Perfect Lover by Graham Masterton
Pogromca wampirów by Graham Masterton
Magia seksu by Masterton Graham Orbitowski ukasz Castle Mort i inni
Rules Of Duel by Graham Masterton
Fireflash 5 (A Star Book) by Graham Masterton
Hair Raiser by Graham Masterton
Confessions Of A Wanton Waitress, Or, Alice Doesn't Work Here Anymore by Graham Masterton
Graham Masterton by Graham Masterton