Guido Crepax Books
Guido Crepax è stato un fumettista italiano.Ha profondamente influenzato il mondo del fumetto erotico europeo dalla seconda metà del XX secolo.È noto soprattutto per il suo personaggio Valentina, ideato nel 1965 nel contesto degli anni sessanta, caratterizzato dal sofisticato disegno e dalla psichedelica e onirica trama, in genere con una forte dose di erotismo.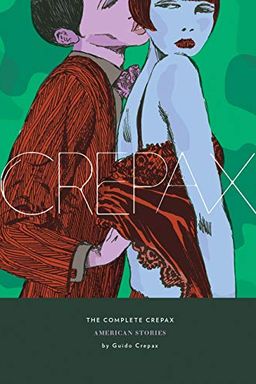 Explore the world of erotic comics with a collection that features iconic figures like Bonnie and Clyde, Louise Brooks, and Valentina. These stories are visually stunning and will captivate your imagination.
A trailblazing comic book icon of Europe's Swinging Sixties, Valentina is a self-confident and sexy protagonist like no other. Created by architect-turned-artist Guido Crepax, Valentina became a cultural icon and Crepax a star of the international comic book world. This first collection from the German publisher avant-verlag features an essay by Umberto Eco, presenting a bibliophile's dream edition of the overdue complete works of Valentina.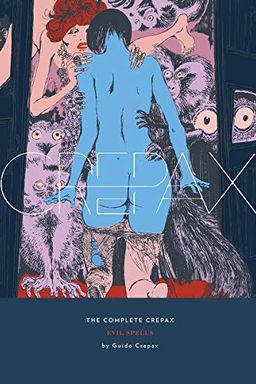 Indulge in the twisted and fantastical world of Guido Crepax with the third volume of Fantagraphics' collection of his comic masterpieces. Featuring the notorious "Baba Yaga" storyline, this volume explores the witch of folklore in a new light, while also adapting literary classics like Robert Louis Stevenson's Dr. Jekyll and Mr. Hyde and Henry James's The Turn of the Screw. With sinuous artwork and plenty of intrigue, Evil Spells offers a fascinating look into the mind of an Italian comic legend.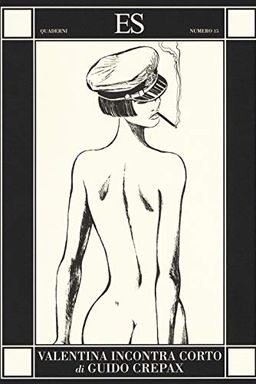 "Valentina meets Corto" is a graphic novel that brings together two iconic and beloved characters in a thrilling adventure. Guido Crepax, renowned for his exquisite illustrations and the creation of the mythical figure of Valentina, continues his publication series in Quaderni dell'Eros. Join Valentina and Corto Maltese, Ugo Pratt's legendary protagonist, in this masterpiece of a crossover. Will they fall in love? What extraordinary journey awaits them? Discover the magic of these two characters coming together in this superb graphic novel.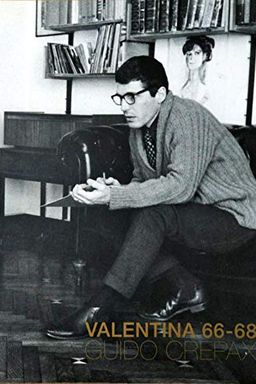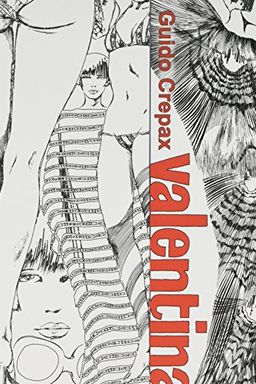 Valentina Underground is a must-read for fans of comics, adventure, and iconic heroines. Guido Crepax, the talented architect-turned-illustrator, created an unforgettable character that has become a symbol of European comics. His innovative use of cinematic layouts revolutionized the art form, blending the speed of music videos with the elegance of classic storytelling. Valentina is a trailblazing protagonist, who combines confidence and sensuality in a way that defies stereotypes. This work includes some of her most memorable stories from the late 1960s, such as "The Descent," "The Underground," and "Un poco loco". For the first time, these stories are presented in a beautiful edition, chronologically arranged and translated into German. Don't miss the chance to discover the captivating world of Valentina!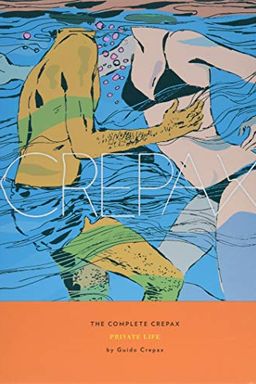 Discover an iconic comic book series with The Complete Crepax. Spanning 1965 to 1985, this volume includes never-before-published stories in English. Follow the adventures of Valentina, a proto-feminist heroine and globe-trotting photographer. From motherhood to outwitting jewel thieves, flashbacks to childhood and adolescence, and a mysterious cello, The Complete Crepax is a must-read for fans of comics and female empowerment.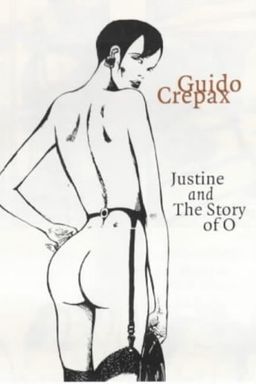 Explore the worlds of submission, mistresses, and masters in this captivating graphic novel adaptation of two classic erotic stories, "Justine" and "O." Guido Crepax's stunning illustrations bring to life the initiation of these two provocative characters as they delve into the dark side of desire.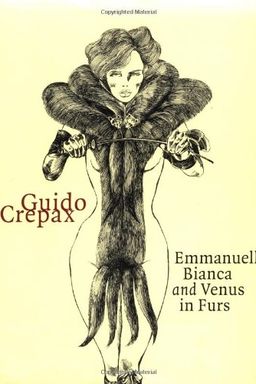 Explore the erotic and graphic stories of three females in this comic strip adaptation of 1960s pulp fiction. Guido Crepax's illustrations capture the worlds of Emmanuelle, Bianca, and Venus in Furs, showcasing their intense and provocative sexual experiences. Delve into their alluring and captivating narratives in this unique and compelling book.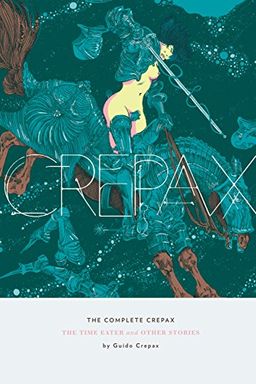 This eye-catching second volume of the complete Guido Crepax library takes you on a tantalizing journey through the 1960s-1980s with a science-fiction focus. Featuring three heroines, including the iconic Valentina and motorcycle-driving Belinda, this erotic Italian artist raises provocative questions about identity and reality. Prepare to be enthralled by Valentina's encounters with curious couples, mysterious beasts, and Rube-Goldberg-like death traps in The Time Eater.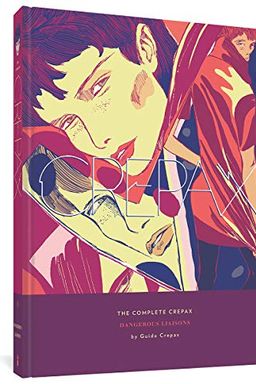 Valentina tomo n. 4 by Guido Crepax, María Fernández Fernández
Valentina - 3 by Guido Crepax
La forza di gravità - p. II (Italian Edition) by Guido Crepax
Lei e l'altra - Il triangolo scaleno (Guido Crepax Erotica #13) by
Dracula - La seduzione del vampiro (Guido Crepax Erotica #9) by
Valentina tomo n. 3 by Guido Crepax
Bianca - La casa Matta (Guido Crepax Erotica #11) by
Justine, Part Two by Marquis de Sade
COMTE DRACULA / FRANKENSTEIN (BANDE DESSINÉE) by Guido CREPAX GUIDO / GACHET DELPHINE
Valentina tomo n. 2 by Guido Crepax
Anita Live by Guido Crepax
Dr. Jekyll & Mr. Hyde by Robert Louis Stevenson
Valentina - Ciao Valentina e altre storie by Guido Crepax
Valentina. I sotterranei e altre storie by Guido Crepax
Histoire d'O, numero 2 by Crepax Rochat
Valentina tomo n. 1 by Guido Crepax
Emmanuelle. D'après le roman d'Emmanuelle Arsan by Guido Crepax
Venus in Furs by Guido Crepax
Valentina, Volume 2 by Guido Crepax
The Story of O by Pauline Reage, Guido Crepax
Histoire d'O by Pauline Réage
L'histoire d'O by Guido Crepax
Anita Live & Input Anita by
La astronave pirata by Crepax Guido
Pietro Giacomo Rogeri - p. I by Guido Crepax
Emmanuelle 3 by Guido Crepax
L'homme De Harlem by Guido Crepax
Story of O by Pauline Reage
Pirati - Valentina nello spazio (Guido Crepax Erotica #8) by Guido Crepax
Emmanuelle 1 by Guido Crepax
La forza di gravità - p. I by Guido Crepax