Helena Hunting Books
Helena Hunting is the author of The USA Today and NYT bestselling PUCKED Series. She lives on the outskirts of Toronto with her incredibly tolerant family and two moderately intolerant cats. She writes everything from romantic sports comedy to new adult angst.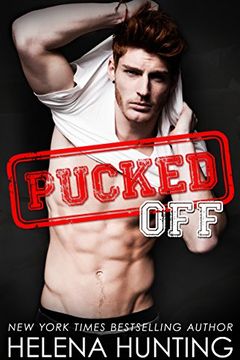 Hockey player Lance "Romance" is known for his wild partying, fighting, and off-ice antics that women can't resist. But behind the facade lies Lance's secrets, one of which was used against him. Despite knowing he should cut ties, he can't resist a woman from his past who has returned to his life. Pucked Off is a standalone novel in the Pucked series that shows Lance's transformation from a reckless player to a man willing to confront his past and find love.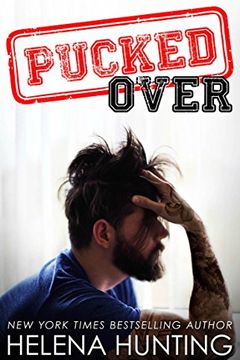 Professional hockey player Randy Ballistic is happy to help his friend's girlfriend's feisty best friend, Lily, get over her on-again, off-again relationship with some casual sex. But things get complicated when emotions start to develop, and the possibility of someone getting "pucked over" looms.
An NHL player helps his friend's feisty best friend get back into the dating scene after a seven-year on-again, off-again relationship. But what happens when casual sex turns into something more? Find out in this steamy novel filled with love, hockey, and a whole lot of pucking.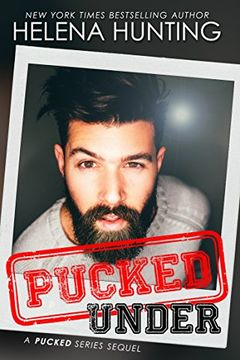 A couple navigates their outside-the-bedroom challenges while gearing up for the training camp season in this steamy, romantic novel. The crew takes a weekend getaway to relax and shake off anxiety, but a surprise houseguest upon their return threatens their happiness. Enjoy accidental wardrobe malfunctions, Violet's oversharing, and plenty of private time in this engaging read.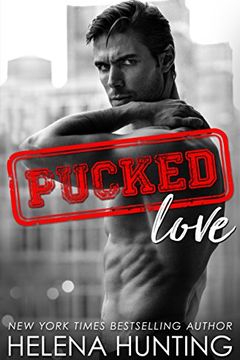 NHL player struggles with relationships until he meets Charlene. She's like a firefly--if you catch her she'll burn bright, but keeping her trapped dulls her fire. As hidden secrets expose them both, he discovers how fragile she is and how much he needs her. A story about love, vulnerability, and the beauty in imperfections.
A hockey player with a history of short-lived relationships meets Charlene, who glows like a firefly. But as they navigate the mysteries of each other's pasts, he realizes just how much he needs her. Discover a poignant story about love and vulnerability in the face of brokenness.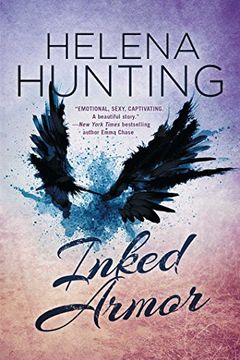 A poignant love story continues in Inked Armour as Hayden and Tenley face their pasts, desperate for love but afraid to let go. Hayden's haunted by the murder of his parents leading him to reach out to Tenley once again. However, they struggle to repair their emotional connection as Hayden tries to reconcile his guilt while finding the truth. Can they salvage their fragile connection or will their pasts continue to haunt them?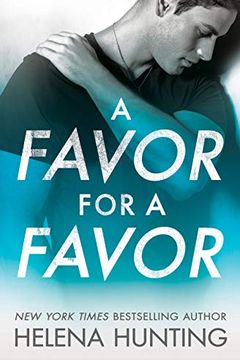 A standalone romance novel about trading favors, battling wills, and winning love. When a professional athlete teams up with his team captain's younger sister to rehab his injury, things get complicated. But with the promise of a professional opportunity for her and a speedy recovery for him, they try to resist temptation and stick to their agreement. Will they be able to keep their hands off each other and stick to their arrangement? From the bestselling author of Pucked and A Lie for a Lie.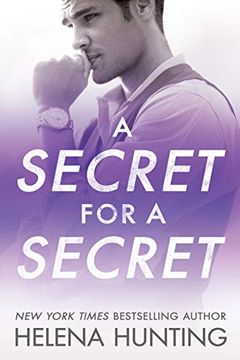 "Secrets, rules, and a romance like no other. Follow rule-follower Ryan on his journey of breaking the norm, trading secrets and playing for keeps in this new romance novel by a New York Times bestselling author. When he meets the impulsive and reckless Queenie, everything changes. But when they meet again, Ryan realizes that Queenie is the general manager's daughter. Will they break the rules for love?"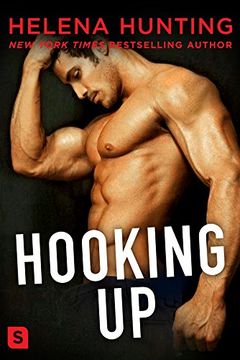 Hooking Up
A Novel (Shacking Up Book 2)
Helena Hunting
-
2017-11-07
A blushing bride catches her husband cheating at the reception and impulsively hooks up with a stranger. Mortified, she escapes on her honeymoon alone, only to find the same man on the same island. Though they agree that it's a one-time thing, they can't resist each other. Filled with scandalous humor and steamy sparks, this standalone romantic comedy from a bestselling author will leave you laughing out loud.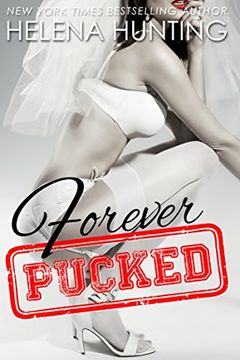 I Flipping Love You by Helena Hunting
Clipped Wings by Helena Hunting
Bad Boy by Helena Hunting
Handle With Care by Helena Hunting
SHACKING UP by Helena Hunting
Love Next Door by Helena Hunting
A Kiss for a Kiss by Helena Hunting
AREA 51 by Helena Hunting
Get Inked by Helena Hunting
Pucks & Penalties by Helena Hunting
Eye Candy by Tijan, J. Daniels, Helena Hunting, Bella Jewel, Tara Sivec
Fractures in Ink by Helena Hunting
Getting Down by Helena Hunting
Making Up by Helena Hunting
Cracks in the Armor by Helena Hunting
Hot As Ice 1-3 by Helena Hunting
Between the Cracks by Helena Hunting
Felony Ever After by Helena Hunting, Debra Anastasia, Nina Bocci, Vi Keeland, Penelope Ward, Leisa Rayven, Liv Morris, Tijan, JM Darhower, Belle Aurora, KA Robinson, SM Lumetta, Katherine Stevens
Cupcakes and Ink by Helena Hunting
A Lie for a Lie by Helena Hunting
Pucked Up by Helena Hunting
Kiss My Cupcake by Helena Hunting
Dude in Distress by Helena Hunting
Meet Cute by Helena Hunting
When Sparks Fly by Helena Hunting
Before You Ghost by Helena Hunting, Debra Anastasia
The Librarian Principle by Helena Hunting
The Good Luck Charm by Helena Hunting