Helena Hunting Books
Helena Hunting is the author of The USA Today and NYT bestselling PUCKED Series. She lives on the outskirts of Toronto with her incredibly tolerant family and two moderately intolerant cats. She writes everything from romantic sports comedy to new adult angst.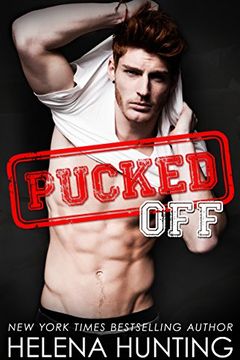 I'm NHL defenseman Lance Romero, AKA Lance "Romance."I'm notorious for parties and excess. I have the most penalty minutes in the league. I get into the most fights. I take the most hits. I'm a player on and off the ice. I'm the one women with no inhibitions want.Not because I like the notoriety, but because I don't know how to be any other way.I h...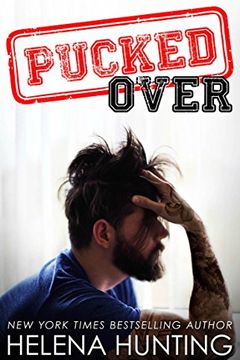 Lily LeBlanc isn't versed in the art of casual sex, but after seven years in an on-again, off-again relationship, she's definitely willing to give it a shot. And who better to try it with than her best friend's boyfriend's best friend? What could possibly go wrong? Nothing at all. NHL player, Randy Ballistic, lives up to his last name on the ice an...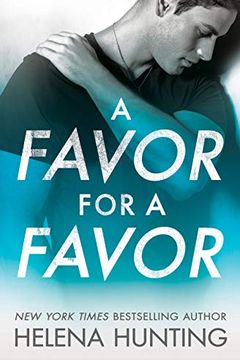 From the New York Times bestselling author of Pucked and A Lie for a Lie, a new stand-alone romance about trading favors, battling wills, and winning love.When I joined Seattle's NHL expansion team, I thought it was the start of something great. But nothing ever goes the way you expect. Take my introduction to my new neighbor. She came rolling in o...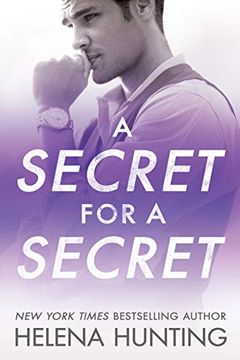 From New York Times bestselling author Helena Hunting comes a new romance about trading secrets, breaking the rules, and playing for keeps.My name is Ryan Kingston, and I'm a rule follower. I've never been in a fistfight. I always obey the speed limit. I don't get drunk, and I definitely don't pick up random women at bars.Except the night I found o...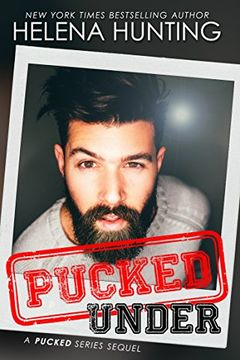 Randy Ballistic and Lily LeBlanc are head-over-heels, bed-breakingly, screaming orgasmically in love. But even they have their challenges, mostly outside of the bedroom. With the off-season coming to a close and the boys gearing up for training camp, one more weekend of fun is the perfect way to welcome the new season. The entire crew piles into ve...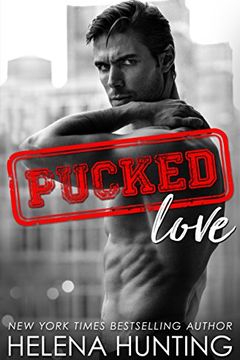 As an NHL player, relationships haven't been my thing. Shrouded in secrecy and speculation, they never last very long. But then that's what happens when you require an NDA before the first date. Until Charlene. She's like a firefly. She's elusive, and if you catch her she'll burn bright, but keeping her trapped dulls her fire and dims her beauty. I...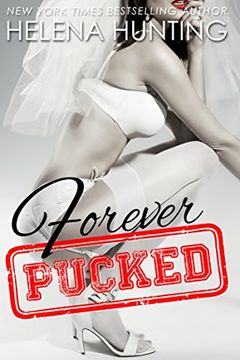 Being engaged to Alex Waters, team captain and the highest paid NHL player in the league, is awesome. How could it not be?In addition to being an amazing hockey player, he's an incurable romantic with an XL heart, and an XXL hockey stick in his pants. And he knows how to use it. Incredibly, orgasmically well. Alex is the whole package and more. Lit...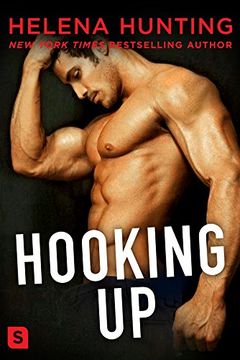 Hooking Up
A Novel (Shacking Up Book 2)
Helena Hunting
-
2017-11-07
Amalie Whitfield is the picture of a blushing bride during her wedding reception ― but for all the wrong reasons. Instead of proclaiming his undying love, her husband can be heard, by Amalie and their guests, getting off with someone else. She has every reason to freak out, and in a moment of insanity, she throws herself at the first hot-blooded ma...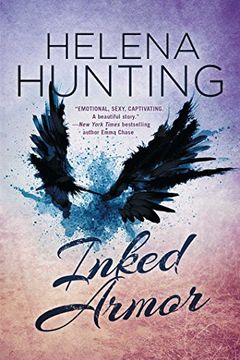 In this follow-up to Clipped Wings, the emotional love story continues between Hayden and Tenley; two young people who desperately want to love and be loved but are afraid to completely let go of their pasts.In the wake of losing Tenley Page, tattooist Hayden Stryker's tumultuous past is haunting him. Plagued by nightmares about the murder of his p...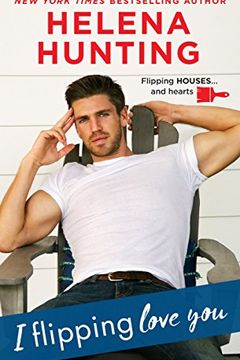 A new kind of love story about flipping houses, taking risks, and landing that special someone who's move-in ready…SHE'S GOT CURB APPEALRian Sutter grew up with the finer things in life. Spending summers in The Hamptons was a normal occurrence for her until her parents lost everything years ago. Now Rian and her sister are getting their life, and f...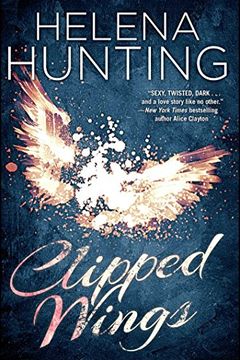 SHACKING UP by Helena Hunting
A Kiss for a Kiss by Helena Hunting
Handle With Care by Helena Hunting
A Lie for a Lie by Helena Hunting
Get Inked by Helena Hunting
AREA 51 by Helena Hunting
Pucks & Penalties by Helena Hunting
Eye Candy by Tijan, J. Daniels, Helena Hunting, Bella Jewel, Tara Sivec
Fractures in Ink by Helena Hunting
Making Up by Helena Hunting
Getting Down by Helena Hunting
Cracks in the Armor by Helena Hunting
Felony Ever After by Helena Hunting, Debra Anastasia, Nina Bocci, Vi Keeland, Penelope Ward, Leisa Rayven, Liv Morris, Tijan, JM Darhower, Belle Aurora, KA Robinson, SM Lumetta, Katherine Stevens
Between the Cracks by Helena Hunting
Love Next Door by Helena Hunting
Bad Boy by Helena Hunting
Sweet boy by Helena Hunting
Good boy by Helena Hunting
Hot As Ice 1-3 by Helena Hunting
Cupcakes and Ink by Helena Hunting
Kiss My Cupcake by Helena Hunting
Pucked Up by Helena Hunting
Dude in Distress by Helena Hunting
When Sparks Fly by Helena Hunting
Meet Cute by Helena Hunting
Before You Ghost by Helena Hunting, Debra Anastasia
The Librarian Principle by Helena Hunting
The Good Luck Charm by Helena Hunting