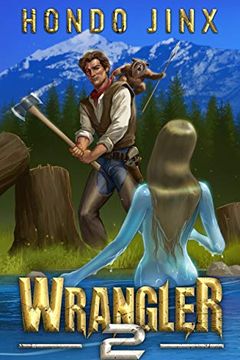 UNLOCK MAGICAL POWERS. WRANGLE MONSTER GIRLS. RULE THE WILDERNESS.Braddock is now the Meadow Master.His people are building a town in the wilderness, his women are pregnant, and he has a powerful ally in the smuggler merchant, Red Eyes.Things are going well. But life on Tardoon is never easy.Now, Braddock must rescue Cascadia from the river hag, ex...
CAN AN EARTHMAN RUNNING LOW ON AMMO WRANGLE A WORLD FULL OF MAGIC AND MONSTERS?As a mountain man, cowboy, and cavalry scout, Jedediah Braddock handled every challenge on America's western frontier.Then he's transported to Tardoon, a magical world full of deadly predators, gorgeous monster girls, and brutal centaurs.Most men would have died on arriv...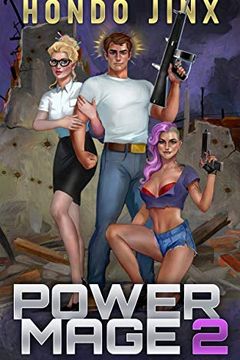 ONE HEROIC ACTION OPENED A GATEWAY TO ULTIMATE POWER. Twenty-four hours later, Brawley is a power mage with two incredible women and one hell of a mission statement. Seven orders. Seven amazing powers. Seven beautiful teachers. Next stop: Miami, where flesh mages party hard in Heaven and Hell, an underground nightclub featuring wild sex and brutal ...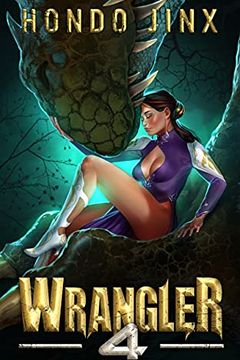 THE EPIC CONCLUSION OF THE WRANGLER SAGA...Stranded in the Red Vastness with only a week to get home, Braddock vows to travel thousands of miles, bond with two sprites, and save the meadow.But even if he can beat the looming deadline of spring court, how can he defeat Hortensia, multiple armies hunting the Lost Treasure, and the final rise of the m...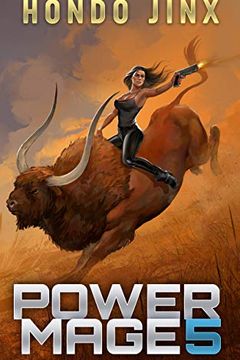 YOU MESS WITH THE BULL, YOU GET THE HORNS. After winning the range war, Brawley is rich, heavily armed, and surrounded by potential wives. Seven orders. Seven amazing powers. Seven beautiful teachers. Will Brawley bond with the soulful Bender, Tammy? Or will he tame the lovely yet willful Arabella? Can he find a match among the mysterious Cosmics? ...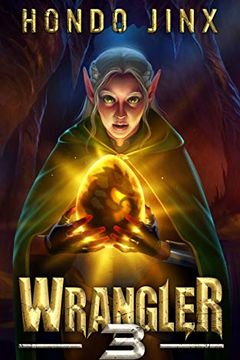 JOURNEY TO THE CENTER OF TARDOON...When a beloved friend is captured by centaurs, Braddock needs gold... fast. So he and a team of wives, friends, and mercenaries explore the dungeon beneath his home, hunting the Lost Treasure.But this deadly labyrinth is no mere dungeon.This is the Dragons' Conundrum, a thousand-year-old test.Can Braddock become t...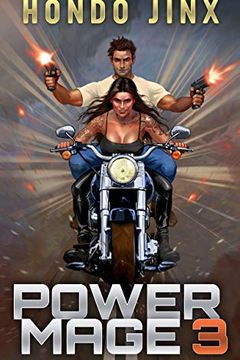 THEY WERE HUMANITY'S LAST HOPE… AND HUMANITY WANTED THEM DEAD. Blamed for the Miami massacre, Brawley lays low with a Carnal biker gang, vowing to train hard and crack strands. Seven orders. Seven amazing powers. Seven beautiful teachers. Will Brawley bond with a frightened but deadly cat girl? A lovely, grease-streaked Gearhead trapped in psionic ...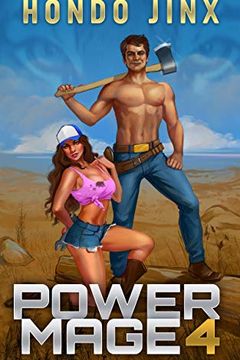 UNLEASH THE BEAST! Deep in the heart of Texas, Brawley vows to build a base, explore Red Haven, and protect his women. Seven orders. Seven amazing powers. Seven beautiful teachers. He needs to work hard, crack strands, and avoid the attention of those hunting him. And oh yeah, his family and friends want to know why he's shacking up with five gorge...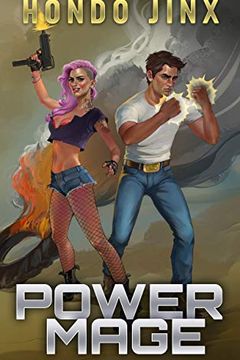 YOU CAN BECOME THE MOST POWERFUL MAN IN THE WORLD. What if you discovered a secret society living among us? A powerful society split into seven psionic orders, each controlling a separate area: minds, flesh, force, truth, machinery, beasts, or the arcane. And suppose you were the only person on earth who could control all seven psychic energies. Al...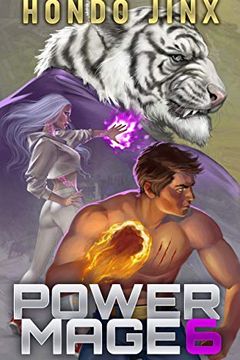 THE SEVENTH STRAND. THE ULITIMATE TRUTH. THE FINAL BATTLE. After the Chop Shop bloodbath, Brawley goes full power mage and vows to destroy his enemies. The end is here. Who will become Brawley's seventh wife? What arcane secrets reside within The Tome of Seven Strands? What sinister truth lurks behind Janusian's Super Lattice? Could Brawley be more...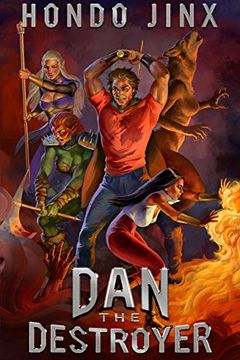 Dan the Adventurer by Hondo Jinx
Dan the Warlord by Hondo Jinx
Dan the Barbarian by Hondo Jinx
Humans Are Stupid by Hondo Jinx