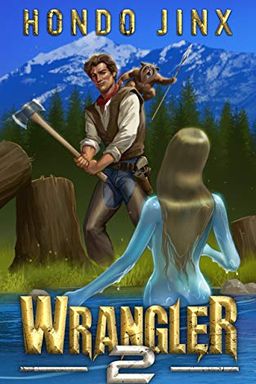 Discover a world of monsters and magic in this thrilling adventure novel. Follow the Meadow Master, Braddock, as he wrangles monster girls, explores dangerous cities, and unlocks magical powers to rule the wilderness. But with huge predators and wicked enemies lurking around every corner, can he protect his town and the ones he loves? Be warned, this novel contains mature themes and explicit scenes. Read at your own risk.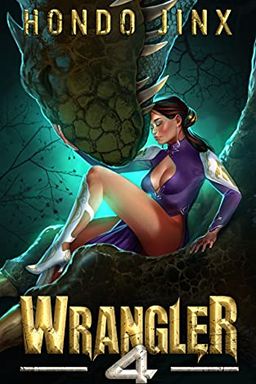 Embark on the thrilling adventure with Braddock as he travels thousands of miles, bonds with two sprites, and faces insurmountable obstacles to save his meadow. Witness the epic conclusion of the Wrangler saga as he battles with multiple armies hunting for the Lost Treasure, fights against the rise of the mighty Sidians, and confronts the Master of Dragons. This series contains adult themes, explicit scenes, graphic violence, undefined relationships/harem, and a strong male protagonist with the rough and ready attitude of an American frontiersman. Read at your own risk.
Explore a world of magic and monsters with a tough and resourceful mountain man, Jedediah Braddock. Transported to an unfamiliar land, Braddock proves his mettle against deadly predators, sexy monster girls, and brutal centaurs. With love and courage, he sets out to build a sanctuary for the desperate monster girls. Filled with action, adventure, and a pioneering spirit, this series is not for the faint of heart.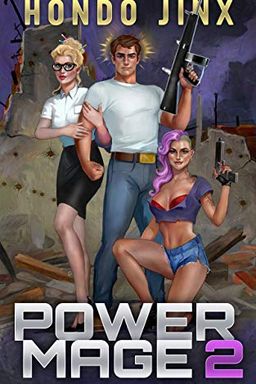 Get ready for an explosive read with Power Mage 2. This book follows Brawley, a power mage who gains incredible abilities after one heroic action. With seven amazing powers to master, Brawley explores Miami's underworld of sex and fighting, all while being hunted by mafia hit men and government agents. But can he find love and his place among these superpowered savages? Buckle up for a thrilling ride full of graphic violence and steamy scenes.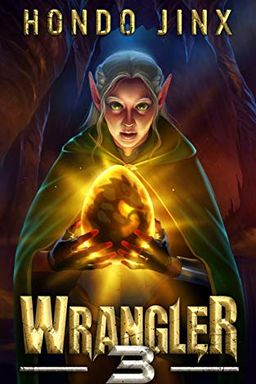 Embark on a treacherous journey to the center of Tardoon, in search of the Lost Treasure. Join Braddock and his team of wives, friends, and mercenaries as they explore the deadly Dragons' Conundrum, a thousand-year-old test. Will Braddock become the next Master of Dragons? Brace yourself for adult themes, graphic violence, and explicit scenes in this thrilling adventure.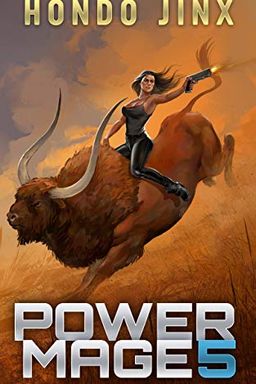 Power Mage 5 by Hondo Jinx is an explosive series featuring graphic violence, explicit sex, and a harem of gorgeous women who wreak serious havoc with their minds. After winning the range war, Brawley is rich, heavily armed, and surrounded by potential wives. Seven orders. Seven amazing powers. Meanwhile, the world is going crazy. The Tiger Mage escalates his attacks, the Chaotics stir rebellion, and the Order unleashes its deadliest agent to reestablish the psionic status quo. Get ready for an action-packed story with high stakes and unpredictable twists. Read at your own risk.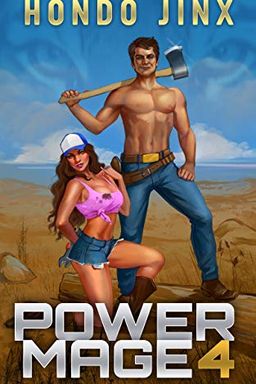 Experience an explosive adventure in the heart of Texas with Power Mage 4. Follow Brawley as he works to build a base, explore Red Haven, and protect his women. With seven orders, seven amazing powers, and seven beautiful teachers, he must work hard to avoid those hunting him. But when psionic outlaws threaten to kick off a bloody range war, Brawley must unleash his newly released Beast to teach his enemies a lesson they'll never forget. Warning: This explosive series contains graphic violence, explicit scenes, and a harem of gorgeous women who wreak serious havoc with their minds. Read at your own risk.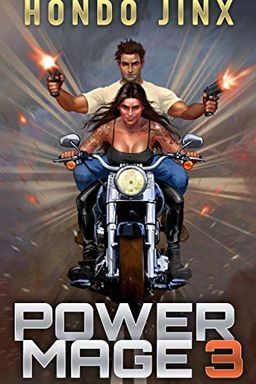 Power Mage 3 is a thrilling story of a man blamed for a massacre who finds himself training with a group of bikers to harness incredible powers. As he struggles to fulfill his destiny, he must choose between bonding with a cat girl, a Gearhead, or a telepathic damsel in distress. But with enemies closing in from all sides, including a terrifying dark summoner with a secret agenda, his fate hangs in the balance. Warning: This explosive series contains graphic violence, explicit sex, and a harem of gorgeous women who wield incredible powers. Read at your own risk.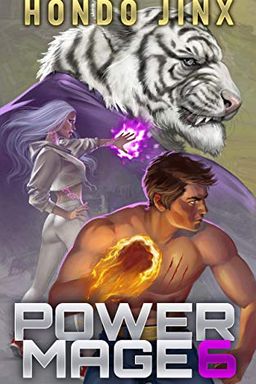 Get ready for the ultimate battle between power mages in the epic series finale of Power Mage 6. Brawley is out for revenge after the Chop Shop bloodbath and seeks to destroy his enemies with full force. But what secrets reside within The Tome of Seven Strands and Janusian's Super Lattice? And who will become Brawley's seventh wife? This explosive read promises to settle all scores and answer all questions, but be warned: it contains explicit scenes, graphic violence and a harem of stunning women who are not to be underestimated.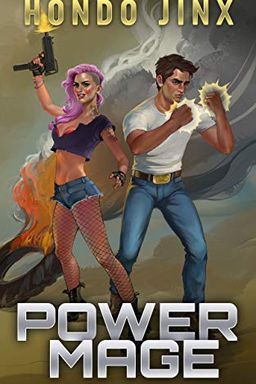 Discover a secret society split into seven psionic orders, each controlling a separate area, with the power to make you the most powerful person in the world. Unlock your powers from beautiful teachers in each order, but beware of enemies, from a shady government bureau to the psionic mafia, who will stop at nothing to get to you. Power Mage is an explosive series containing explicit sex and graphic violence, so read at your own risk!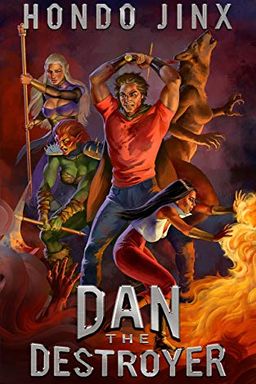 Dan the Adventurer by Hondo Jinx
Dan the Warlord by Hondo Jinx
Dan the Barbarian by Hondo Jinx
Humans Are Stupid by Hondo Jinx