Iceberg Slim Books
Iceberg Slim, also known as Robert Beck, was born as Robert Lee Maupin. Novelist and poet whose most famous novel, Pimp, is semi-autobiographical.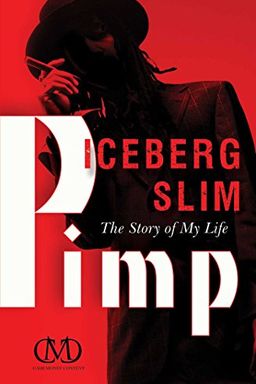 Explore the gritty underworld of street pimps in this raw and honest portrayal of their world. Join Robert Beck (Iceberg Slim) as he tells his story without judgment or pretense, describing the smells, sounds, fears, and triumphs of this dangerous lifestyle. This book is a powerful window into a world few have seen or experienced.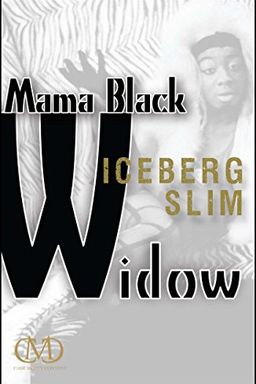 Explore the brutal reality of life in the pimping and crime world of the ghetto through the eyes of Otis Tilson, known as Mama Black Widow. This tragic and mesmerizing tale is told with raw honesty, shedding light on the hardships and dangers faced by those on the fringes of society in a violent and racist urban landscape.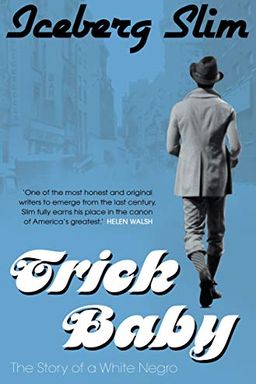 Trick Baby
Iceberg Slim
-
2004-11-01

(first published in 1969)
Explore the dark underworld of the Chicago hustling scene with a gripping tale of one man's rise to power. Follow White Folks, a cunning and successful con man who uses his white skin to his advantage to become a master of the game. Experience the harsh realities of life on the streets and the dangerous consequences of playing with fire in "Trick Baby."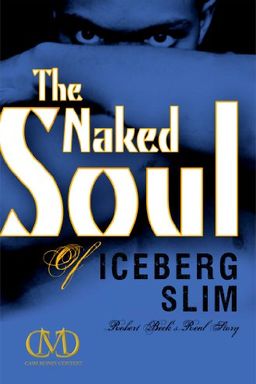 In "The Naked Soul of Iceberg Slim," the author shares heartfelt essays about his haunting past and the possibility of change. This book is unlike any of his previous works, as it allows readers to see the author's inner workings. Through brutal and difficult-to-swallow tales from the underground of 1960s L.A., we meet characters who, despite their struggles, have a profound impact on the author's vision of the world. This book serves as a chilling reminder that we are all inmates of one prison or another, and the time to break free has arrived.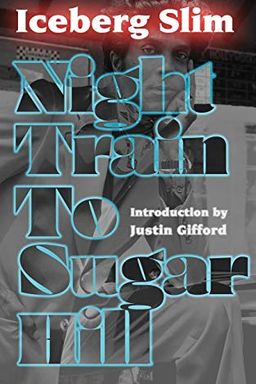 "Night Train to Sugar Hill" takes readers on a journey through the crack epidemic that hit 1980s Los Angeles, exploring the deadly consequences of drug addiction and police repression. Set on the city's toughest streets, the novel follows the tragic fates of both innocent and guilty alike. Through the eyes of protagonist Baptiste O'Leary, a former criminal and author's alter ego, readers witness the devastating impact of drug addiction and the need for political action against police brutality in black communities. With Iceberg Slim's signature gritty, honest style, "Night Train to Sugar Hill" is a mix of crime fiction, mysticism, literary naturalism, and street literature.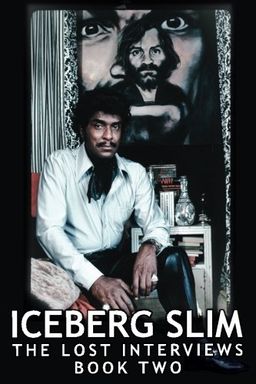 Iceberg Slim
Lost Interviews with the Pimp - Book Two
Ian Whitaker, Iceberg Slim, Ice-T, Bishop Don Magic Juan, Quincy Jones, Iceberg Slim, Camille Beck, Bill Duke, Misty Beck
-
2009-08-29
Explore the fascinating and complex life of Iceberg Slim in this collection of rare and explicit interviews with Slim himself. From childhood abuse and racism to drug addiction, hustling, and writing, this book delves into the many facets of Slim's life. Other topics include race relations, politics, crime, sex, and more. Featuring insights from those who knew Slim, including Mike Tyson and Ice-T, plus FBI records and historical documents. Discover the true story of a man who was more than just a pimp.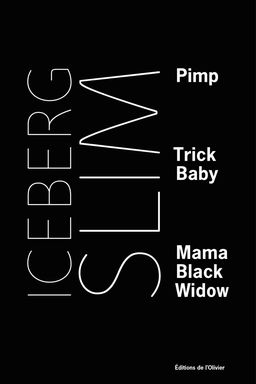 Three groundbreaking autobiographical novels by Iceberg Slim (aka Robert Beck) chronicle the author's life as a pimp, from his rise to infamy in the US to his unexpected role as a controversial spokesperson for the black community. Trick Baby and Mama Black Widow also draw from his personal experiences, offering gritty, unfiltered glimpses into the lives of con artists, drag queens, and gigolos. Slim's uncompromising prose drips with the raw language of street culture, and his vivid characters are unforgettable. These books have inspired generations of writers and musicians, and are a must-read for fans of urban fiction.
Doom Fox is a gripping and gritty novel that paints a vivid picture of life in the Los Angeles ghetto from post-World War II through the next thirty years. With echoes of Chester Himes, the no-holds-barred tale showcases the violent, seedy world of low-riding chippie-catchers, prizefighters, prostitutes, and charismatic preachers. Written in 1978 and finally released to the public, this book is an unmissable addition to the legendary series of underground novels by Iceberg Slim.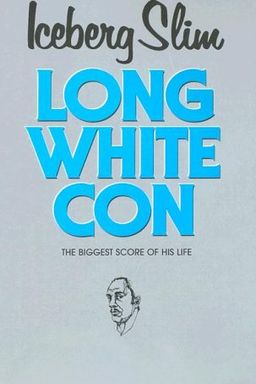 This gritty novel follows the story of White Folks, a con artist who moves to Canada after the death of his mentor. He meets the Vicksburg Kid and together, they form a powerful team, playing the high stakes Unhappy Virgin Game. The Long White Con is a gripping tale of crime and deception that will leave readers hooked until the end.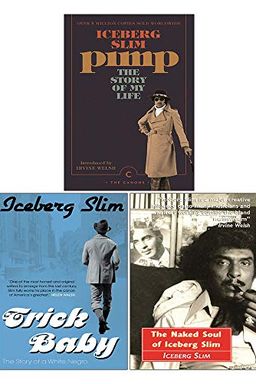 This collection includes three gritty and captivating urban novels by Iceberg Slim. Trick Baby follows the rise of White Folks, a white Negro who thrives in the dangerous world of the Con. The Naked Soul of Iceberg Slim offers a bleak and unapologetic look into society's seedy underbelly. Finally, Pimp: The Story of My Life takes readers deep into the secret world of the ultimate anti-hero, exploring his struggles, triumphs, and legacy as a figure of the Chicago underworld.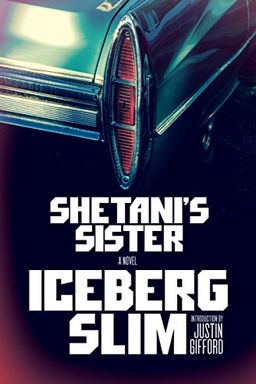 Death Wish by Iceberg Slim
Airtight Willie & Me by Iceberg Slim
Du temps où j'étais mac (ROMAN) by Iceberg SLIM