Iida Pochi. Books
Name (in native language): 飯田ぽち。 (IIDA Pochi.)Associated Names:- ぽち小屋。- 飯田のぎ- IIDA Nogi- Pochi-Goya.Pixiv: http://www.pixiv.net/member.php?id=22438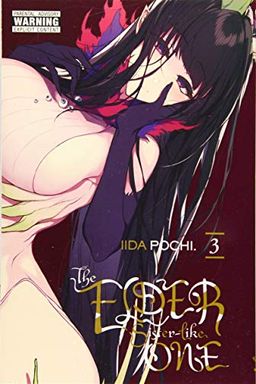 In this volume of The Elder Sister-Like One, Yuu's bond with his big sister continues to grow as they navigate their daily lives together. They even share some new and unexpected experiences, like sharing a bath and seeing Chiyo drunk. However, their peace is disrupted when a demonic creature appears and Chiyo's true nature is revealed. Discover the twists and turns of their story in this captivating manga.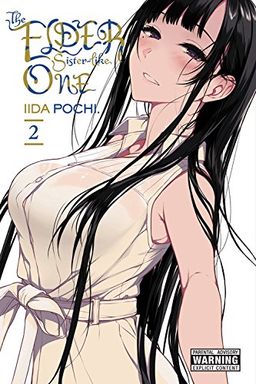 Explore the heartwarming and unconventional relationship between a boy and his inhuman big sister in this captivating manga volume. Amidst the lazy summer days of playing in the garden and sharing watermelon, Yuu and his sister continue to strengthen their bond. But beneath the surface lies a sense of unease that threatens to disrupt their simple yet pleasant family life.
入院していた叔父の帰還は、二人の暮らしに何を齎す――?ついに紐解かれる夕の出生の秘密と、地下室の召喚陣の真相。そして数奇な人生を歩んだ叔父・涼(りょう)と陽の関係。不定の狂気から覚醒め、帰還した涼の存在は、夕と千夜の暮らしにどのような変化を齎すのか――?...
"Ane Naru Mono 4" follows the mysterious girl Haru, who brings changes to the lives of siblings Yoru and Chiya when they meet her. Haru keeps visiting their house and playing with them like a new sister, but Chiya has mixed feelings about it. This installment of the series dives deeper into the dynamics of the three main characters, exploring their emotions and relationships.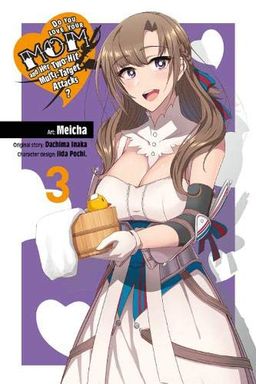 Join Masato and his party, along with his mother, as they journey to Maman Village - a place plagued by a demon known as the Queen of the Night. In exchange for a reward, they offer to help the townspeople in need. But before they take on the demon, they relax and unwind in a mixed-bathing hot spring. The Mother of all RPG Comedies awaits you in this manga!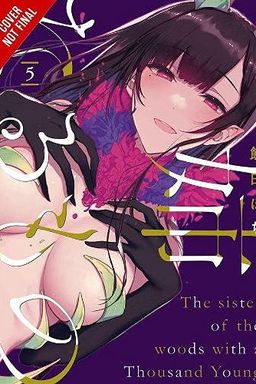 In this supernatural tale, an orphan comes face to face with a demonic entity known as the "Black Goat of the Woods with a Thousand Young" and requests to become the demon's big sister. The Elder Sister-Like One, Vol. 1 is a thrilling and unique exploration of the bonds of family, even in the most unexpected of circumstances.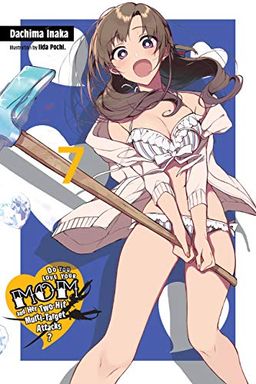 Embark on a unique adventure with a twist on the classic role-playing game genre in this latest light novel. When Masato and his party become stranded on a deserted island, they expect a survivalist struggle. Instead, they find themselves in an unexpected tropical getaway, thanks to Mamako's mom powers. But with danger lurking from the Libere Rebellion, this vacation won't be all fun and games.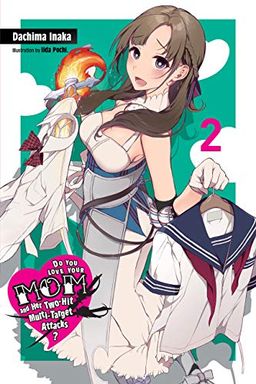 Embark on a hilarious, action-packed adventure with an overpowered Mom in this exciting new volume! Join Masato and Mamako as they team up with their travel companions for dungeon crawling, armor shopping, and treasure-hunting. But nothing goes smoothly with Mamako around - get ready for a wild ride!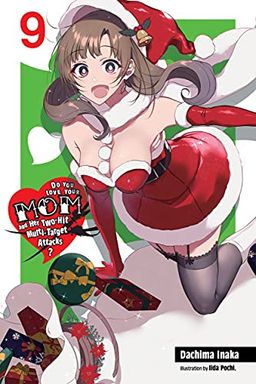 In this unique and entertaining light novel, the holiday season is the perfect time for family bonding, but things quickly take a turn for the worse. Will Santa Mamako swoop in to save the day? Find out in this delightful momcom role-playing adventure.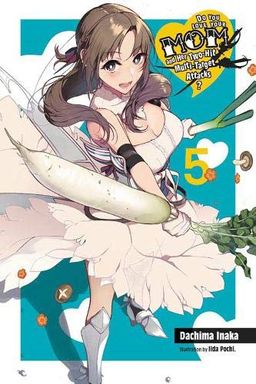 "Join Masato and his all-girl team as they navigate a new game world in search of adventure and glory. Will Masato finally be able to outshine his mom in combat? Find out in this fifth installment of the light novel series."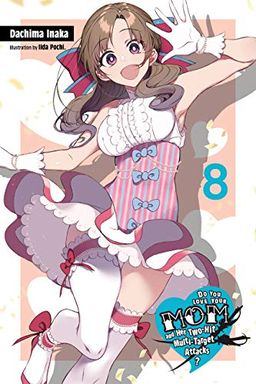 Do You Love Your Mom and Her Two-Hit Multi-Target Attacks?, Vol. 11 (light novel) by Dachima Inaka
Do You Love Your Mom and Her Two-Hit Multi-Target Attacks?, Vol. 5 (manga) by Dachima Inaka
Do You Love Your Mom and Her Two-Hit Multi-Target Attacks?, Vol. 1 by Dachima Inaka
Do You Love Your Mom and Her Two-Hit Multi-Target Attacks?, Vol. 3 by Dachima Inaka
Do You Love Your Mom and Her Two-Hit Multi-Target Attacks?, Vol. 6 (light novel) by Dachima Inaka
通常攻撃が全体攻撃で二回攻撃のお母さんは好きですか? 4 [Tsuujou Kougeki ga Zentai Kougeki de Ni-kai Kougeki no Okaa-san wa Suki desu ka? 4] by
通常攻撃が全体攻撃で二回攻撃のお母さんは好きですか? 5 [Tsuujou Kougeki ga Zentai Kougeki de Ni-kai Kougeki no Okaa-san wa Suki desu ka? 5] by
Do You Love Your Mom and Her Two-Hit Multi-Target Attacks?, Vol. 10 (light novel) by Dachima Inaka