Jake Ducey Books
At the young age of nineteen, California surfer, Jake Ducey dropped out of college, left behind a drug filled life and went in search of deeper meaning. His quest led him on a life changing journey that has resulted in his debut book: Into the Wind; My Six-Month Journey Wandering the World for Life's Purpose (Waterside Publishing) being released in April 2013. Upon return from his spiritual adventure he raised the funds to build a school and home in San Marcos, near Lake Atitlan in Guatemala to support orphans who are taken care of by a Quiché Maya Shaman. Jake's profound transformation from a college drop-out and drug addict to a inspirational author and motivational speaker had led him into social and environmental activism, including a three-day unlawful detainment for protesting the Keystone XL Oil Pipeline. He has since formed the non-profit organization The Self Reliance Institute (a 501 C3) organization devoted to providing essential resources and opportunities for young people to become more self-reliant. He is author a contributing author to The Rise by NY Times bestselling author Greg S. Reid. A certified yoga-instructor, poet and lyricist, Jake is determined to share his empowering messages to ignite and inspire a new generation of truth seekers.Without a map, or a plan nineteen-year-old Jake Ducey left behind a drug-fueled life and college basketball scholarship to wander the world in search of meaning. His spiritual adventure resulted in his debut book Into the Wind: My Six-Month Journey Wandering the World for Life's Purpose (Waterside Press/ April 11, 2013). Through his fearless journey, without money and near death Jake shows that we can find our dreams by following our heart and letting our spirit be guided by the "wind."Journeying from Guatemala, where he encounters a chance meeting with a Mayan Shaman and volunteers with Orphans, to finding himself backpacking and living in a tent in Australia, to nearly loosing his life in Indonesia and finally ending up at a fourteen day silent meditation retreat in Thailand; Jake shows that our destiny is in reach if we only look within ourselves first. He finds that everything he was seeking in the world was within him the whole time. Miracles and synchronicities abound and his life becomes a true chronicle of what is possible when we surrender to life with an open heart and humility.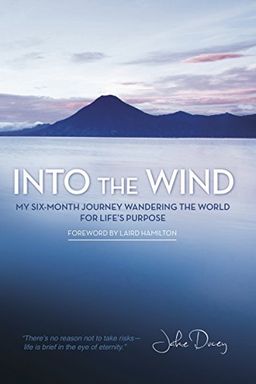 Into the Wind
My Six-Month Journey Wandering the World for Life's Purpose
Follow your heart and find your destiny within. That's what Jake Ducey discovered after leaving behind a drug-filled life and college scholarship to explore the world. From Guatemala to Australia, Indonesia to Thailand, Jake's journey proves that our dreams are within reach if we only look within ourselves first. With endorsements from Laird Hamilton, Steve Wozniak, and more, this book is an inspiring reminder that it's never too late to pursue your wildest dreams.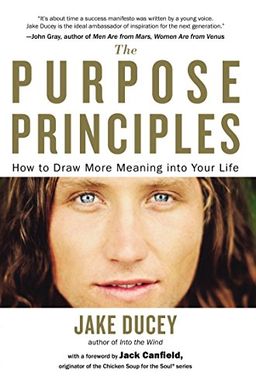 Discover your purpose and potential with The Purpose Principles. This inspiring book by motivational coach Jake Ducey draws on the stories and commonalities of successful and influential people, using humor and action-oriented strategies to teach readers how to live with more meaning, excitement, clarity, and confidence. With anecdotes about famous figures such as Brad Pitt and Taylor Swift, as well as timeless wisdom from history's greatest contributors, The Purpose Principles offers a step-by-step pathway to living your best life and becoming a world-changer.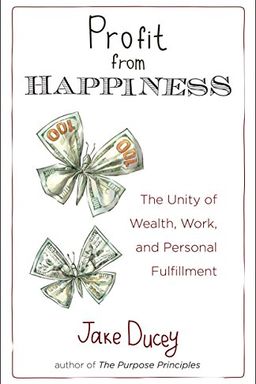 Discover how to double your income, without overworking yourself or sacrificing your relationships, happiness, or energy. In "Profit from Happiness", author Jake Ducey shares insight on how to find high achievement, success, and fulfillment through the human need to connect with and become more valuable to those around us. With mind-expanding yet practical advice, you'll be able to transform your work, school, and personal life, while deepening your relationships, creating more happiness, and making more money.