James Stokoe Books
James Stokoe (born September 4, 1985) is a Canadian comic book artist who is known for his work on such titles as Wonton Soup, Orc Stain and Godzilla: The Half-Century War.Along with Corey Lewis, Brandon Graham and Marley Zarcone, he's a part of a studio/collective called "Yosh Comics".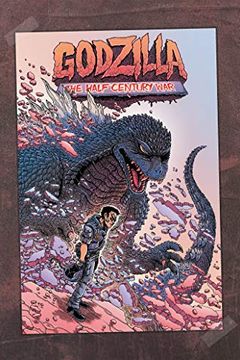 Introducing a new and exciting look at Godzilla's reign of destruction, courtesy of Orc Stain creator James Stokoe! The year is 1954 and Lieutnant Ota Murakami is on hand when Godzilla makes first landfall in Japan. Along with his pal Kentaro, Ota makes a desperate gamble to save lives... and in the process begins an obsession with the King of the ...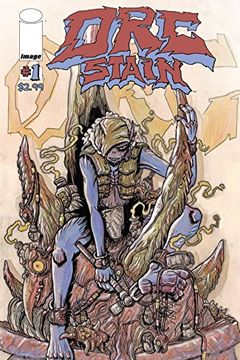 For a million millennia the world has cracked and convulsed under the indomitable mob of the orc. Savage, bloodthirsty creatures, they are without number, staining nearly every corner of the globe. The mighty Orc Tzar, newest leader of the mob, marches ever north to find the lost organ of a forgotten god. Only a lone, one-eyed orc with a mysterious...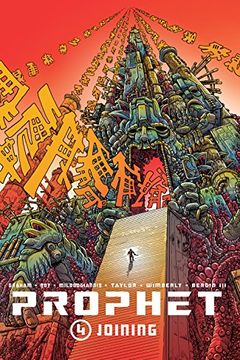 The super-being Troll's plans to lure out Badrock come to a head!Collecting: Prophet 39-45 The super-being Troll's plans to lure out Badrock come to a head!Collecting: Prophet 39-45 ...more...
The summer 2020 blockbuster "The Joker War" is collected in this new hardcover that includes the tie-in chapters starring Batgirl, Red Hood, Nightwing, Catwoman, and, of course, Harley Quinn! As the Clown Prince of Crime battles the Dark Knight Detective head-to-head one last time. The Joker has never wanted to win before-he's never wanted his batt...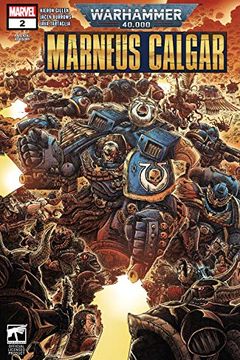 DESCENT INTO CHAOS!The untold origin of MARNEUS CALGAR continues as a startling discovery is made on the moon of NOVA THULIUM! But will the young Marneus face his first triumph…or a soul-shattering loss? A shocking revelation in the history of the legendary Chapter Master of the Ultramarines that will forever change what you thought you knew!...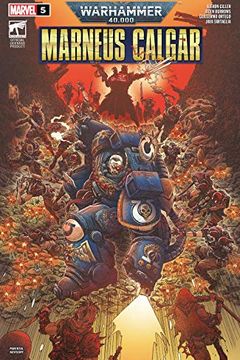 CALGAR'S ULTIMATE TEST! MARNEUS CALGAR'S deadly gambit brings him back to the moon where it all began…and an enemy who has been in hiding for centuries! To quell the threat of this darkest power, Calgar will show no mercy. There. Is. Only. WAR....
The book you'd be insane to miss! Marc Spector (a.k.a. Moon Knight/Jake Lockley/Steven Grant) has been fighting criminals and keeping New York City safe for years...or has he? When he wakes up in an insane asylum with no powers and a lifetime's worth of medical records, his whole identity (identities) are called into question. Something is wrong, b...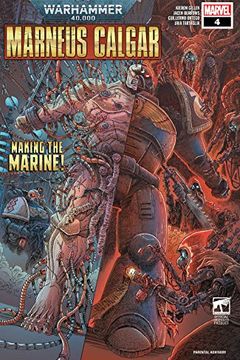 THE MAKING OF A SPACE MARINE! Young MARNEUS CALGAR has passed his Space Marine Aspirant testing...but that means the real trial is only just beginning! As Marneus undergoes the rigorous training, excruciating organ implantation and strenuous physical augmentation, he will have to prove that, against all odds, he has what it takes! And in the 41st M...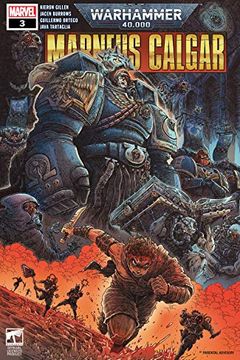 The young TACITAN takes drastic action as the secret hidden on Nova Thulium's moon comes to light! In the 41st millennium, heretics invade the homeworld of MARNEUS CALGAR — and only he and his ULTRAMARINES can stop them! But will Calgar's perilous battle plan save the Imperium or doom it to the corruption of chaos?...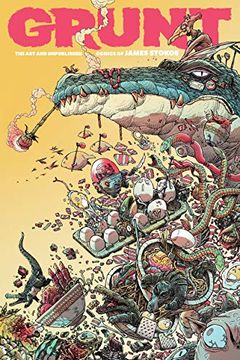 Life is pretty good being a gigantic crocodile god: spend your days lazing on the riverbeds of the Nile while your devotees shower praise and juicy offerings upon you. But Sobek's idyll is broken and he must limber into action when a distraught priest relays news of affront and vandalism from the followers of Set. An all-new, unmissable stunner fro...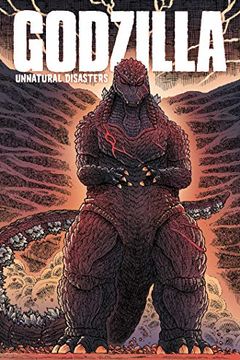 Godzilla
James Stokoe, Chris Mowry, Ulises Farinas
-
2021-05-25
Moon Knight #9 by Jeff Lemire
Godzilla In Hell #1 (of 5) by James Stokoe
Wonton Soup by James Stokoe
Moon Knight #8 by Jeff Lemire
Orc Stain #6 by James Stokoe
Orphan and the Five Beasts #2 by James Stokoe
Orc Stain #7 by James Stokoe
Batman Black & White (2020-) #5 by Lee Weeks, Jamal Campbell, Jorge Jimenez, Kieron Gillen, Mariko Tamaki
Guardians of the Galaxy, Bd. 8 by Brian Michael Bendis, Mike Deodato Jr.
Orphan and the Five Beasts #1 by James Stokoe
Orc Stain #4 by James Stokoe
Orc Stain #5 by James Stokoe
Orc Stain #3 by James Stokoe
Decorative and Ornamental Brickwork by James Stokoe
Batman núm. 110/ 55 (Batman (Nuevo Universo DC)) by James Tynion IV
Orc Stain #2 by James Stokoe
Moon Knight Tome 1 - Bienvenue En Nouvelle Egypte by Greg Smallwood, Jeff Lemire
Moon Knight, Vol. 2 by Jeff Lemire
Heroes Reborn #4 by Jason Aaron
Superman Red & Blue (2021-) #3 by James Stokoe, Jesse J. Holland, Michel Fiffe, Robert Venditti, Nick Spencer
Batman Annual #5 by James Tynion
Wonton Soup Vol. 2 by James Stokoe
First Knife by Simon Roy, Daniel M. Bensen
Moon Knight #7 by Jeff Lemire
Wonton Soup Vol. 1 by James Stokoe
Godzilla in Hell by James Stokoe, Bob Eggleton, Ulises Farinas, Erick C. Freitas, Brandon Seifert, Dave Wachter
Popgun, Vol. 1 by Erik Larsen, Mike Allred, Khary Rhandolph, Corey Lewis, Jim Mahfood, Dave Crosland, Ben Roman, Toby Cypress, Chris Moreno, Brandon Graham, James Stokoe, & more
Godzilla Treasury Edition by James Stokoe
Batman, Vol. 3 by James Tynion IV
Eclipse #9 by Zack Kaplan
Strange Tales II by Various
Strange Tales Vol. 2 #3 (of 3) by Terry Moore, James Stokoe, Benjamin Marra, Tim Hamilton, Kate Beaton, Dean Haspiel, Toby Cypress, Michael DeForge, Alex Robinson, Eduardo Medeiros, The Perry Bible Fellowship, Harvey Pekar
Sullivan's Sluggers by Mark Andrew Smith
Edge of Venomverse by Various
Batman by James Tynion, John Ridley, Joshua Williamson, Sam Johns
Siege #1 by Kieron Gillen
Edge of Venomverse #5 by Clay McLeod Chapman
Heroes Reborn by Jason Aaron
Secret Wars Journal / Battleworld by Prudence Shen, Michael Rosenberg, Kevin Maurer, Simon Spurrier, Frank Tieri, Scott Aukerman, Mike Benson, Sina Grace, Jen Soska, Sylvia Soska, Aaron Alexovich, Joshua Williamson, Ed Brisson, David F. Walker, Donny Cates, Ivan Brandon, Ryan Ferrier, James Stokoe, Peter David, Skottie Young, Tom Taylor
Secret Wars by James Stokoe, Peter David
24seven, Volume 1 by Ivan Brandon, Adam Hughes, Eduardo Risso, Becky Cloonan, Alex Maleev, John Ney Rieber, Ben Templesmith, Jim Rugg, Matt Fraction, Frazer Irving
Deadpool by James Stokoe, Ed Brisson, Tom Taylor
Marvel 100th Anniversary Special by
Batman núm. 113/ 58 (Batman (Nuevo Universo DC)) by James Tynion IV
Deadpool by Tom Taylor, Ed Brisson, James Stokoe
Orphan and the Five Beasts by James Stokoe