Jamie Thornton Books
I am a New York Times and USA Today bestselling author of science fiction and fantasy novels. I like my characters strong and wounded, and my adventures thrilling and dark.Try out one of my books for free when you sign up at JamieThornton.comI'm a voracious reader in many genres. I do sometimes judge a book by its cover art. Life is too short to spend time reading or reviewing bad books so you'll see my library, ratings, and reviews represent books I believe are worth sharing. I live in Northern California with my husband, two dogs, a garden, lots of chickens, a viola, and a bicycle. My anthropology degree shapes my fiction. I write dark adventures (science fiction, fantasy, post-apocalyptic, coming-of-age) with a hint of romance. Follow me at JamieThornton.com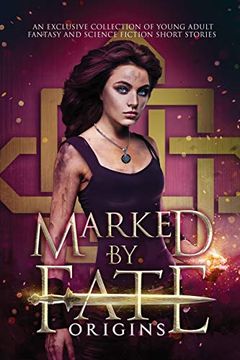 Marked by Fate
Origins
Kristin D. Van Risseghem, Ingrid Seymour, Alisha Klapheke, Lena Mae Hill, Sarah K. L. Wilson, D. L. Armillei, Jamie Thornton, Hilary Thompson, Erin Hayes, Rhonda Sermon, Melissa A. Craven, Kelly St. Clare, Amalie Jahn, Melle Amade, Debra Kristi
-
2017-07-27
"Fifteen brand new short stories featuring teen warriors battling against immortals, angels, vampires, and more. Transport yourself to other worlds with witches, robots, genetically engineered soldiers, and gods. Exclusive to this collection, dive into deleted scenes and beginnings of epic adventures in magical fantasy lands, dystopian futures, and alternate timelines. Be swept away by the action and get a deeper look into beloved characters. Don't miss out on Marked by Fate: Origins."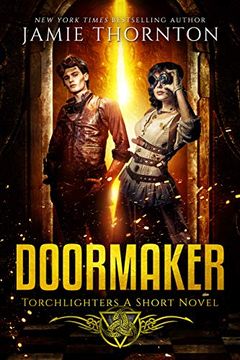 Torchlighters
Torchlighters (A Short Novel)
Jamie Thornton
-
2019-01-30
"A thrilling tale of loyalty and sacrifice, Torchlighters follows the story of Junle, an indentured worker at the Tower of Shadows who must risk her life as a torchlighter in order to save her mother. But when she falls in love with a fellow torchlighter and the pattern-machine foretells his death, Junle's determination to save him will lead to explosive consequences. Jamie Thornton's latest installment in the Doormaker series is a must-read for fans of epic, magical storytelling."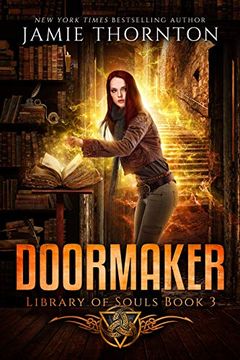 Library of Souls
Library of Souls (Book 3)
Jamie Thornton
-
2019-05-16

(first published in 2018)
A thrilling story of friendship, survival, and adventure in a world of portals and darkness. Book 3 of the Doormakers series follows Maella as she searches for answers to save her loved ones and the three worlds from the flesh-death of licatherin withdrawal. Facing dangers and enemies on all sides, Maella must delve deep into the Library of Souls to find the solution before it's too late. For fans of Sarah J Maas, Jeff Wheeler, and Rachel E. Carter.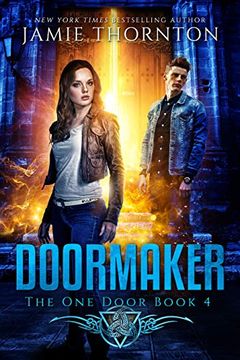 The One Door
The One Door (Book 4)
Jamie Thornton
-
2019-08-27
Embark on an epic journey of magic, other worlds, and power in this final installment of the Doormaker series. Follow Maella and her brother as they are forced to use their doormaker powers to open access to the One Door for General Foster, who plans to control all the worlds and hunt down their family. However, when the relic controlling the One Door is incomplete, Maella must align with Tain, the uncle who drove her family to Earth. As Maella returns to Earth to complete the relic, the fate of all worlds hangs in the balance.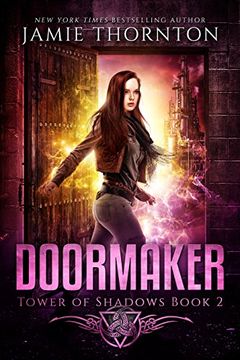 Tower of Shadows is an action-packed fantasy that follows Maella and her friends as they navigate their way through danger after she unleashes otherworldly violence. Captured and forced to work as torchlighters in the Tower of Shadows, they must race against time to keep Maella's abilities hidden and uncover the secrets of her father and her role in the search for the One Door. Will they be able to survive and succeed?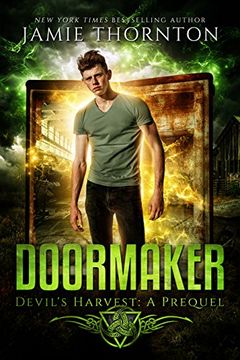 Devil's Harvest
Devil's Harvest (A Short Story Prequel)
Jamie Thornton
-
2017-12-19
This thrilling interstellar adventure follows Esson, who comes from a family of doormakers with a deadly rule - never open a door. But when he gets involved in an intergalactic drug deal, he must break that rule to survive. With just two hours to retrieve the drugs, Esson faces the possibility of death if he fails. A heart-pumping ride, Devil's Harvest is a must-read for sci-fi fans.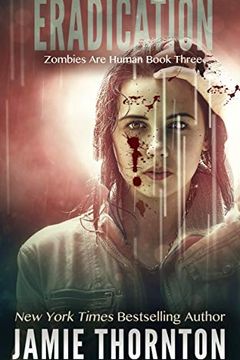 Eradication
Zombies Are Human, Book Three
Jamie Thornton
-
2016-01-21
In "Eradication" by Jamie Thornton, Maibe and her friends hide from a world destroyed by a double infection that keeps them from becoming V. But when their cure stops working, they must race to find a new one before it's too late. This final installment in a thrilling survival series is full of powerful enemies and a government desperate for control. Discover how it all ends in this dark and gritty read.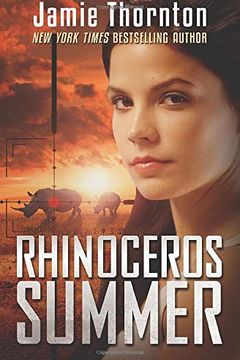 A young photographer travels to Tanzania to capture the beauty of a rare rhinoceros on the brink of extinction. But her ambition draws her into the male-dominated world of trophy hunting, and she soon finds herself in danger. With the help of a game officer, she must race to take back her pictures before they fall into the wrong hands and lead to the extinction of both her and the rhino. RHINOCEROS SUMMER is a thrilling New Adult / YA crossover novel that explores the perils of ambition and the power of conservation.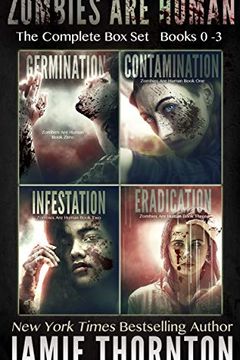 Feast of Weeds
The Complete Post-apocalyptic Box Set
Jamie Thornton
-
2016-02-01
Feast of Weeds is a gripping post-apocalyptic Young Adult series in which runaways are heroes, the infected aren't exactly zombies, and memories can't be trusted. This omnibus edition contains all FOUR books, comprising nearly 1000 pages of dark adventure and thrills. In GERMINATION (Book 1), Mary must stop the virus from spreading and save her friends from the new kind of monster roaming the streets. In CONTAMINATION (Book 2), Corrina uncovers a horrific secret that alters her memories in strange ways. She must fight to survive and find the boy she loves. In INFESTATION (Book 3), Gabbi must protect her friends from being caught and deftly navigate a world where the stakes are higher than she ever imagined. In ERADICATION (Book 4), Maibe and her friends are in a deadly race to find a new cure to save their lives. With nearly 1000 pages of dystopian action, Feast of Weeds is the perfect choice for fans of the genre.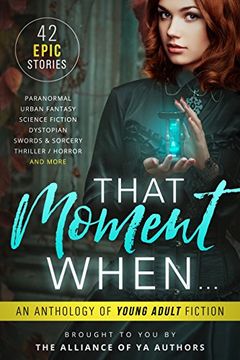 That Moment When
An Anthology of Young Adult Fiction
A.M. Lalonde, Kaitlin Bevis, Katlyn Duncan, Leia Stone, Michelle Madow, Melle Amada, Melissa A. Craven, Jenetta Penner, Jennifer Bardsley, SL Morgan, Norma Hinkens, David R. Bernstein, Rob Slater, Melissa Algood, Heather Lee Dyer, Kira Lerner, Patti Larsen, Kelly St. Clare, Derek Murphy, Claire Luana, Roz Marshall, Rachel Morgan, Angel Leya, Shaun L Griffiths, Kristin D. Van Risseghem, Katherine Bogle, S. McPherson, Cassidy Taylor, Laurie Treacy, Stacy Claflin, Kat Stiles, Jackson Dean Chase, Amy Laurens, David Kudler, Laura Diamond, Hilary Thompson, Avril Sabine, Jamie Thornton, Jaime Munn
-
2016-11-23
Discover a collection of over 40 young adult stories from acclaimed and up-and-coming authors alike in "That Moment When". Explore epic tales from a variety of genres, all centered around pivotal moments that change everything. From fantasy to dystopia, this anthology is over 200,000 words of captivating stories that will ignite your imagination and introduce you to your next favorite author.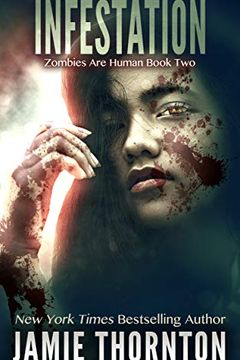 Doormaker (Books 1 - 4) by Jamie Thornton
Rock Heaven by Jamie Thornton
Germination by Jamie Thornton
Contamination by Jamie Thornton