Jamie Thornton Books
I am a New York Times and USA Today bestselling author of science fiction and fantasy novels. I like my characters strong and wounded, and my adventures thrilling and dark.Try out one of my books for free when you sign up at JamieThornton.comI'm a voracious reader in many genres. I do sometimes judge a book by its cover art. Life is too short to spend time reading or reviewing bad books so you'll see my library, ratings, and reviews represent books I believe are worth sharing. I live in Northern California with my husband, two dogs, a garden, lots of chickens, a viola, and a bicycle. My anthropology degree shapes my fiction. I write dark adventures (science fiction, fantasy, post-apocalyptic, coming-of-age) with a hint of romance. Follow me at JamieThornton.com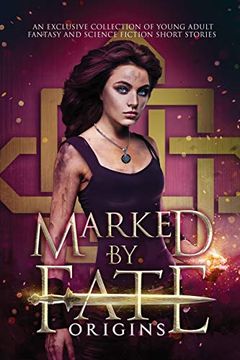 Marked by Fate
Origins
Kristin D. Van Risseghem, Ingrid Seymour, Alisha Klapheke, Lena Mae Hill, Sarah K. L. Wilson, D. L. Armillei, Jamie Thornton, Hilary Thompson, Erin Hayes, Rhonda Sermon, Melissa A. Craven, Kelly St. Clare, Amalie Jahn, Melle Amade, Debra Kristi
-
2017-06-27
These are 15 brand new short stories that have never been released before and only available in the Anthology! Beginnings. Secrets. Deleted Scenes. Transport yourself to other worlds with 15 Marked by Fate teen warriors… …encounter shadows, queens, witches, and wizards who battle against immortals, angels, vampires, demons, genetically engineered s...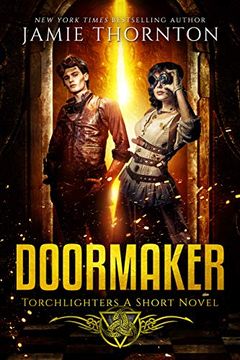 Torchlighters
Torchlighters (A Short Novel)
Jamie Thornton
-
2019-01-30
From New York Times and multiple USA Today bestselling author Jamie Thornton comes the next installment in the epic and magical Doormaker series. Indentured to the Tower of Shadows, Junle needs to earn return home credits to pay for her mother's life-saving medicine. She signs up for the most dangerous and well paying job in the tower--Junle is a t...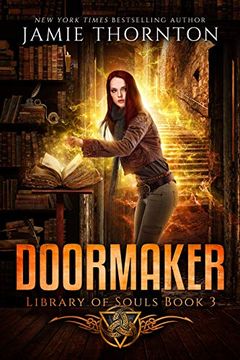 Library of Souls
Library of Souls (Book 3)
Jamie Thornton
-
2019-05-16

(first published in 2018)
From New York Times and multiple USA Today bestselling author Jamie Thornton, read Book 3 in the dark and mysterious worlds of the Doormakers. For fans of Sarah J Maas, Jeff Wheeler, and Rachel E. Carter. The Tower of Shadows has fallen. In order to survive her death prediction, Maella might have just broken all the portals across the three worlds....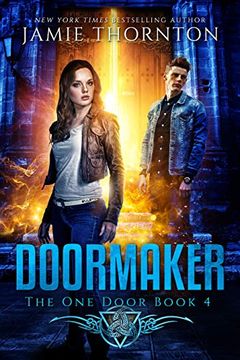 The One Door
The One Door (Book 4)
Jamie Thornton
-
2019-08-27
Read the fourth and final book in the Doormaker series from New York Times and USA Today bestselling author Jamie Thornton. Finish the epic journey of magic, other worlds, and power.Who will win control of the three worlds?Maella's been captured by General Foster—the very person hunting her family into extinction. He plans to force Maella and her b...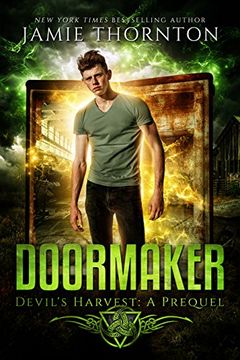 Devil's Harvest
Devil's Harvest (A Short Story Prequel)
Jamie Thornton
-
2017-12-19
TWO HOURS. ONE INTERSTELLAR DRUG DEAL. One family rule has shaped Esson's life: never open a door. Esson comes from a family of doormakers—people who unleash otherworldly violence when they open something even as simple as a refrigerator door. Esson's family lied to him. Esson didn't die when he opened a door. But if Esson doesn't track down some m...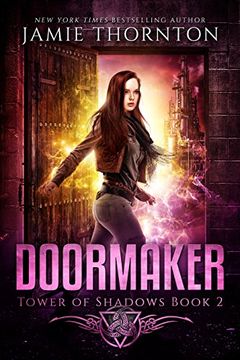 Protected by the hestroth, hunted by the Sechnel.Maella has broken the one family rule—and things are about to get much, much worse. She has (accidentally) unleashed otherworldly violence on her friends, herself, and all three worlds. Then Maella and her friends are captured and forced to work as torchlighters inside the Tower of Shadows. Maella an...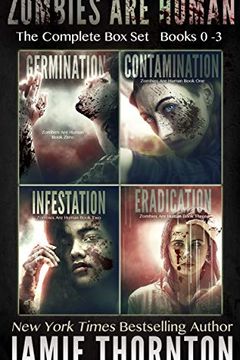 Feast of Weeds
The Complete Post-apocalyptic Box Set
Jamie Thornton
-
2016-02-01
The omnibus edition includes the complete FOUR books in the best-selling Feast of Weeds series, and is nearly 1000 pages of thrills and dark adventure.Feast of Weeds is a post-apocalyptic Young Adult series where the runaways are the heroes, the zombies aren't really zombies, and you can't trust your memories--even if they're all you have left. GER...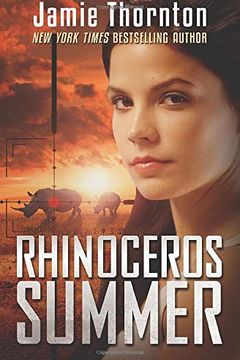 Lethal AmbitionA rare rhinoceros on the brink of extinction. A trophy hunter on the verge of bankruptcy. A young photographer desperate for fame.Seventeen–year–old Lydia Gibb has no business setting foot in Tanzania, but a fluke opportunity provides a chance to leave her boring life, to capture beauty with her camera--to mean something. But nothing...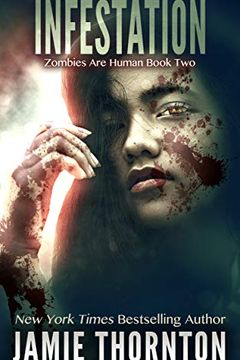 Infestation
Zombies Are Human, Book Two
Jamie Thornton
-
2015-08-28
STAY ALIVE. DON'T GET BIT.For sixteen-year-old Gabbi, life on the street isn't much different after a virus sweeps away civilization: watch your back, do anything to survive, protect your friends.But Gabbi's friends are imprisoned at a refugee camp and every move she makes puts them in even more danger. Gabbi will do everything to keep her friends ...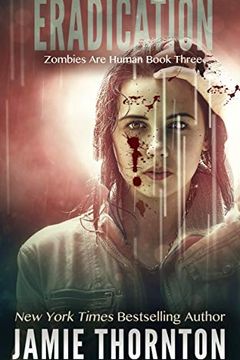 Eradication
Zombies Are Human, Book Three
Jamie Thornton
-
2016-01-21
THE CENTER WILL NOT HOLD.Three years later, sixteen-year-old Maibe hides from the world, from her mistakes, from her friends. But the double infection that keeps them from becoming V isn't working like it did before.Maibe and her friends are turning.Then rumors surface of a new cure. A cure that would erase the infections that destroyed the world.I...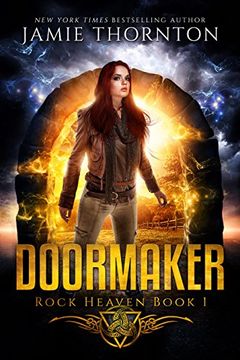 Doormaker (Books 1 - 4) by Jamie Thornton
That Moment When by A.M. Lalonde, Kaitlin Bevis, Katlyn Duncan, Leia Stone, Michelle Madow, Melle Amada, Melissa A. Craven, Jenetta Penner, Jennifer Bardsley, SL Morgan, Norma Hinkens, David R. Bernstein, Rob Slater, Melissa Algood, Heather Lee Dyer, Kira Lerner, Patti Larsen, Kelly St. Clare, Derek Murphy, Claire Luana, Roz Marshall, Rachel Morgan, Angel Leya, Shaun L Griffiths, Kristin D. Van Risseghem, Katherine Bogle, S. McPherson, Cassidy Taylor, Laurie Treacy, Stacy Claflin, Kat Stiles, Jackson Dean Chase, Amy Laurens, David Kudler, Laura Diamond, Hilary Thompson, Avril Sabine, Jamie Thornton, Jaime Munn
Germination by Jamie Thornton
Contamination by Jamie Thornton