Jeff Wheeler Books
Jeff took an early retirement from his career at Intel in 2014 to become a full-time author. He is, most importantly, a husband and father, a devout member of his church, and is occasionally spotted roaming hills with oak trees and granite boulders in California or in any number of the state's majestic redwood groves. He is also one of the founders of Deep Magic: the E-zine of Clean Fantasy and Science Fiction (www.deepmagic.co)Jeff's blog: http://www.jeff-wheeler.com/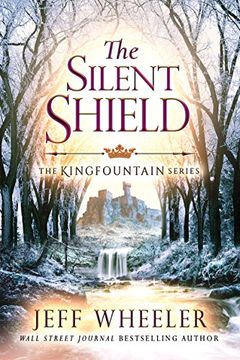 Thrust into the heart of events threatening to rip her kingdom apart, young Trynne Kiskaddon will gain new powers and see old allies fall and new heroes rise as the battle for the kingdom and the lands beyond begins.Courtly intrigue and rumors of invasion plunge Kingfountain into turmoil as the search for Trynne's father begins in earnest. But Tryn...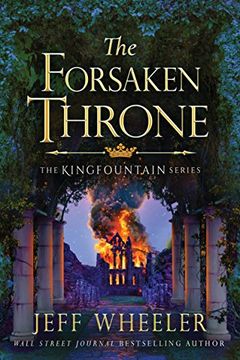 A devastating disaster has left the Forbidden Court in ashes, its fountains destroyed, and its magic at risk. It was destined as the site of Trynne Kiskaddon's coronation as empress. Now, all Trynne can imagine is the roar of flames, the cries of Gahalatine's people, and the smell of cinders in a city gone dark. Tragic as the threat to Kingfountain...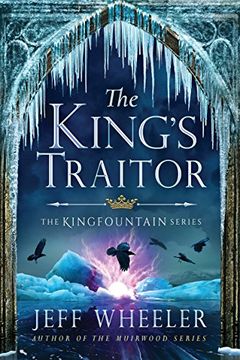 Against all odds, Owen Kiskaddon grew from frightened boy to confident youth to trusted officer in the court of Kingfountain—and watched its regent, Severn Argentine, grow ever more ruthless and power-mad. Robbed of his beloved protector, his noble mentor, and his true love, Owen has anticipated the day when the king he fears and reviles, yet loyal...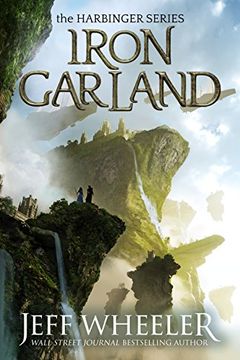 Wall Street Journal bestselling author Jeff Wheeler continues his majestic Harbinger series in a world where motivations are as mysterious as magic.For three years, Sera Fitzempress has been a pawn in a gilded prison—the floating manor of Pavenham Sky. Disgraced and exiled from society, she has been isolated from the downtrodden she's determined to...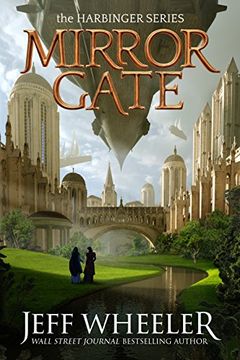 Though relations between Princess Seraphin Fitzempress and her father have been strained, Sera's royal position has remained unchallenged. Filled with self-doubt, she struggles to grasp the Mysteries—her greatest trial yet.An education in the enigmatic magic is a necessary one, should Sera plan to rise in her station and invoke her powers during wa...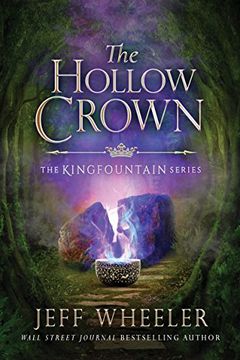 Following the downfall of a tyrant, years have passed in prosperity for the kingdom of Ceredigion. Now, as the time comes to celebrate the new king's nuptials, the specter of a new enemy emerges to destroy all that has been painstakingly built in those years.Tryneowy Kiskaddon has grown up learning military and diplomatic strategy from her father, ...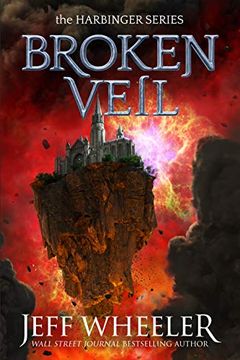 Wall Street Journal bestselling author Jeff Wheeler's epic Harbinger series comes to a breathtaking conclusion as two women are swept into a battle that could destroy two worlds.Rescued from a world of poverty, Cettie Pratt has avoided a bleak destiny—until now. Deceived and manipulated, she has been groomed for the ultimate betrayal: to destroy he...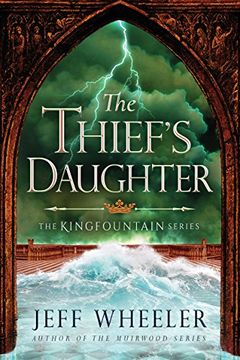 A Wall Street Journal bestseller Owen Kiskaddon first came to the court of the formidable King Severn as a prisoner, winning favor with the stormy monarch by masquerading as a boy truly blessed by the Fountain. Nine years hence, the once-fearful Owen has grown into a confident young man, mentored in battle and politics by Duke Horwath and deeply in...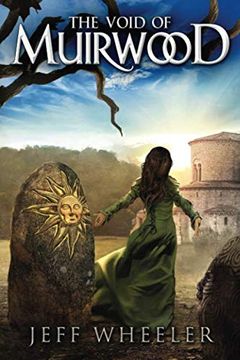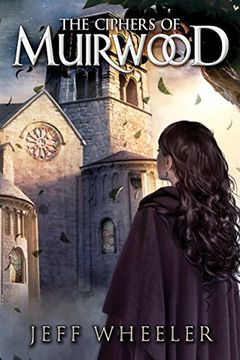 From the moment she was banished by her father, the king, Princess Maia journeyed to seek sanctuary at Muirwood Abbey, the epicenter of magic and good in the land. Now safe for the first time since her cruel abandonment, Maia must foster uneasy friendships with other girls training to be Ciphers: women who learn to read and engrave tomes of ancient...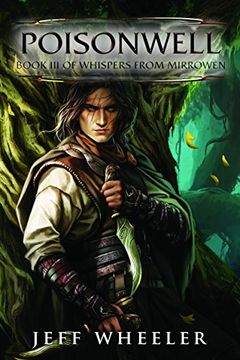 The Blight of Muirwood by Jeff Wheeler
Storm Glass by Jeff Wheeler
Dryad-Born by Jeff Wheeler
The Poisoner's Enemy by Jeff Wheeler
The Scourge of Muirwood by Jeff Wheeler
Knight's Ransom by Jeff Wheeler
Warrior's Ransom by Jeff Wheeler
The Maid's War by Jeff Wheeler
The Buried World by Jeff Wheeler
The Killing Fog by Jeff Wheeler
The Banished of Muirwood by Jeff Wheeler
The Immortal Words by Jeff Wheeler
Prism Cloud by Jeff Wheeler
The Queen's Poisoner by Jeff Wheeler
Silverkin by Jeff Wheeler
Fireblood by Jeff Wheeler
The Poisoner's Revenge by Jeff Wheeler
The Lost Abbey by Jeff Wheeler
Your First Million Words by Jeff Wheeler
Deep Magic - First Collection by Jeff Wheeler
Deep Magic - Fall 2020 by Jeff Wheeler, Susan Ee, Wulf Moon, James Van Pelt, Paul R Hardy, Eric James Stone, Carrie Anne Noble, Ruth Mitchell
The Best of Deep Magic by Jeff Wheeler, DK Holmberg, Maria Snyder, Charlie Holmberg, TE Bradford, Caitlyn McFarland, Brendon Taylor
Deep Magic Spring 2018 by Jeff Wheeler, Ken Liu, T.E. Bradford, Christopher Baxter, Charlie N Holmberg, Obert Skye, Micah Hyatt, Christoph Weber
Deep Magic - Summer 2019 by Jeff Wheeler, Anthony Ryan, Melanie Cellier, Kristin J. Dawson, KD Julicher, LB Spillers, Django Mathijsen, Daniel Welker
Deep Magic - Winter 2018 by Jeff Wheeler, James Islington, Paul R Hardy, Steve DuBois, Maria Morillo, Anthony Tardiff
Deep Magic - Spring 2019 by Jeff Wheeler, Carrie Anne Noble, Emily R King, Rachel Huffmire, Aaron Perry, Alfred Smith, KM Dailey, Melinda Brasher
Deep Magic - Winter 2020 by Jeff Wheeler, Charlie N. Holmberg, Michael J. Sullivan, Patrick Hurley, David Cleden, Timothy Mudie, Brendon Taylor
Deep Magic Summer 2018 by Jeff Wheeler, Charlie N Holmberg, Jeremy TeGrotenhuis, Kyle Malone, Margery Bayne, Aimee Ogden, Laurie Tom, Brendon Taylor, Steve R Yeager
Deep Magic June 2017 by Jeff Wheeler, Terry Brooks, Tony Pi, Stephen Kotowych, Patrice Sarath, Christen Anne Kelley, Charlie N Holmberg, Carrie Anne Noble
Deep Magic - Fall 2019 by Jeff Wheeler, Michael J Sullivan, Charlie N Holmberg, Marjorie King, Wulf Moon, Wendy Nikel, Jeremy Essex, Brendon Taylor, Steve R Yeager, Kristin J Dawson
Deep Magic October 2016 by Jeff Wheeler, Charlie N Holmberg, Kieth Merrill, T.E. Bradford, Brock Poulsen, Wendy Nikel, Amy Power Jansen, Christopher Baxter
Lady's Ransom by Jeff Wheeler
Deep Magic December 2016 by Jeff Wheeler, Michael J Sullivan, Adele Gardner, Walter Dinjos, Melion Traverse, Arinn Dembo
Deep Magic Fall 2018 by Jeff Wheeler, Charity West, Meg Cowley, Tim Boiteau, Sophie Yorkston, Cameron Johnston, Noel Wallace, Erin Summerill
Deep Magic February 2017 by Jeff Wheeler, Caitlyn McFarland, James Van Pelt, Allen Shoff, Gwendolyn Clare, Ronald Ferguson, Erin Summerill, Bethany Wiggins
Deep Magic - Summer 2021 by Jeff Wheeler, Charlie N. Holmberg, Alexis Kaegi, N.V. Haskell, H.A. Titus, B.D. Weiss
Deep Magic - Second Collection by Jeff Wheeler
Muirwood by Lilah Sturges, Dave Justus, Jeff Wheeler
Deep Magic - Summer 2020 by Jeff Wheeler, Sara C Roethle, Michael Wisehart, Jennifer L Hilty, David VonAllmen, Gerri Leen, DK Holmberg, Breeana Shields
Deep Magic Spring 2020 by Jeff Wheeler, AC Cobble, Aimee Ogden, Samantha Mills, Larry Hinkle
Deep Magic - Spring 2021 by Jeff Wheeler, JC Kang, Brittany Rainsdon, Kajetan Kwiatkowski, Alice Towey, Marie Croke, Terry Brooks, JA Andrews
Deep Magic April 2017 by Jeff Wheeler, DK Holmberg, Kathryn Yelinek, Clint Johnson, Eugene Morgulis, Laurie Tom, Emily King
Muirwood by Lilah Sturges, Dave Justus, Jeff Wheeler
Deep Magic - Winter 2019 by Jeff Wheeler, Anthony Ryan, Caitlyn McFarland, Alyssa Eckles, Jeanna Mason Stay, Laurie Lucking, Charlie N. Holmberg, Steve R. Yeager
Deep Magic - Fourth Collection (Deep Magic collections) by Jeff Wheeler, Michael J. Sullivan, Charlie N. Holmberg, Anthony Ryan, Caitlyn McFarland, Jeanna Mason Stay, Wulf Moon
Deep Magic December 2017 by Jeff Wheeler, Rysa Walker, Eleanor Wood, Sam Muller, Alexandra Balasa, Sarina Dorie
Muirwood by Lilah Sturges, Dave Justus, Jeff Wheeler
Deep Magic - Third Collection (Deep Magic collections) by Jeff Wheeler, Carrie Anne Noble, Anthony Ryan, Wulf Moon, Charity West, Anthony Tardiff, Aaron Perry, KD Julicher
The Best of Deep Magic by Jeff Wheeler, Anthony Ryan, Ken Liu, Michael J Sullivan, Charlie N. Holmberg, Jeanna Mason Stay, Wulf Moon
Deep Magic October 2017 by Jeff Wheeler, Scott Hughes, Michelle Muenzler, Steve R. Yeager, DK Holmberg, Maria Velovich, James Van Pelt, Catherine Fisher
Deep Magic August 2017 by Jeff Wheeler, Maria V Snyder, Aimee Ogden, Dafydd Mckimm, Brendon Taylor, Tyler Young, Emily R King, Tricia Levenseller
Muirwood by Lilah Sturges, Dave Justus, Jeff Wheeler
Fate's Ransom (The First Argentines Book 4) by Jeff Wheeler
Deep Magic June 2016 by Jeff Wheeler, Charlie N. Holmberg, Carrie Anne Noble, Cecilia Dart-Thornton, Steve R. Yeager, Brendon C. Taylor, Deep Magic E-zine
Muirwood by Lilah Sturges, Dave Justus, Jeff Wheeler
Muirwood Coloring Book by Jeff Wheeler
The Wishing Lantern by Jeff Wheeler
The Wretched of Muirwood by Jeff Wheeler
Muirwood by Lilah Sturges, Dave Justus, Jeff Wheeler
The Dream Holiday Book by Zoe Scott-Jones
The Druid by Jeff Wheeler