Jeff Wheeler Books
Jeff took an early retirement from his career at Intel in 2014 to become a full-time author. He is, most importantly, a husband and father, a devout member of his church, and is occasionally spotted roaming hills with oak trees and granite boulders in California or in any number of the state's majestic redwood groves. He is also one of the founders of Deep Magic: the E-zine of Clean Fantasy and Science Fiction (www.deepmagic.co)Jeff's blog: http://www.jeff-wheeler.com/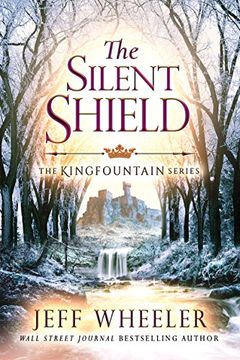 Embark on a thrilling journey with young Trynne Kiskaddon as she gains new powers and faces old allies falling and new heroes rising. Amidst courtly intrigue and rumors of invasion, Trynne's quest to learn the truth about her father's disappearance is sidetracked by tragedy striking her family once again. As the future of the kingdom rests on her shoulders, Trynne must draw on her political instincts, warrior training, and Fountain-blessed magic to survive the chaos that ensues. A final, epic confrontation will force her to make an unimaginable choice that will determine the fate of her people.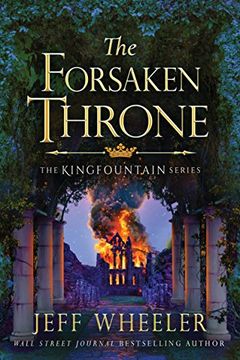 In "The Forsaken Throne," a devastating disaster threatens to destroy the magic and future of the Forbidden Court where Trynne Kiskaddon was set to be crowned empress. Meanwhile, Morwenna, the king's treacherous sister, schemes to take the throne. With her resilience, magic, and ally Fallon, Trynne battles to protect her loved ones, reunite her scattered family, and safeguard the kingdom's destiny.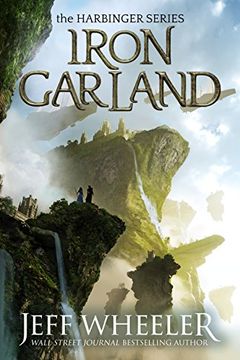 "Iron Garland" is a stunning addition to Jeff Wheeler's epic Harbinger series, where magic and mystery interweave in a world of intrigue. Follow the journey of two powerful heroines, Sera and Cettie, as they navigate the treacherous high society of the clouds, fight to liberate the oppressed, and uncover long-hidden secrets that may hold the key to their survival. Dark enemies, dangerous secrets, and looming war make this a must-read for fantasy lovers.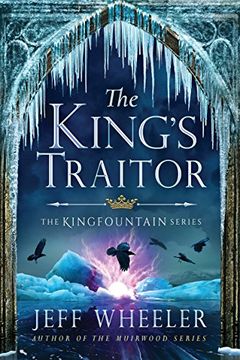 "Power, love, and magic collide in this epic fantasy novel about Owen, a loyal officer who must lead a strike against a corrupt king. Alongside a powerful, reclusive ruler, Owen plots to overthrow the throne and defeat a deadly curse. But with the king's bottomless evil and thirst for blood, the battle for justice and freedom will not be easy. Journey through a world of danger and intrigue in this captivating story."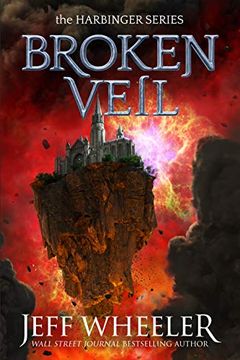 Two women are brought together in a startling turn of events that leads them down a path of betrayal, deceit, and battle. One woman is rescued from a fate of poverty, only to be deceived into betraying her best friend and stopping peace from uniting two war-stricken worlds. The other woman, heir to the empire, must keep her enemies at bay while fighting a brutal war and preventing them from unleashing an unspeakable evil. Both women have made irreversible decisions, but the ones yet to come will determine the fate of their world.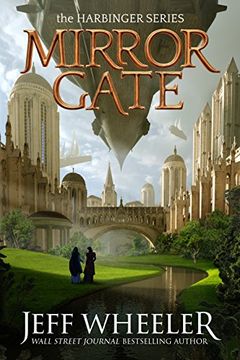 "Mirror Gate" is a thrilling tale of two women, Princess Seraphin Fitzempress and Cettie, who are faced with incredible challenges. As Sera struggles with her royal position and self-doubt while learning enigmatic magic, her father's death leaves her fighting for the throne against her ambitious father. With the help of Cettie, who has her own growing powers, they must fight against war, sickness, and those who would destroy them. This book is a must-read for anyone looking for a gripping and epic adventure.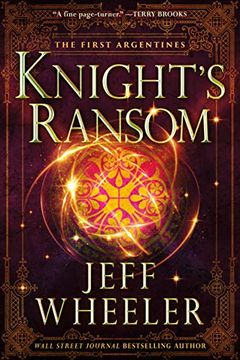 This gripping novel explores the power struggle between a charitable king and his ambitious rival, as they fight for control of the court of Kingfountain. The fate of a young boy, nicknamed Ransom, becomes pivotal in this battle for supremacy. As he journeys towards knighthood, blind to a shadowy conspiracy of jealousy and revenge, he must also navigate his way into the heart of Lady Claire de Murrow. Ransom's fate becomes intertwined with the new Argentine dynasty, but conflict and treachery threaten the family, forcing Ransom to understand and hon his burgeoning powers. A thrilling read of conspiracy, court politics, and romance.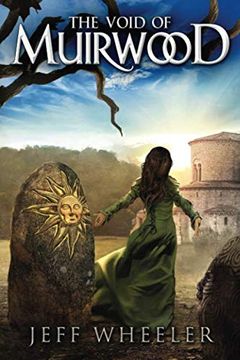 This epic tale follows a banished princess as she rises to become the first Queen of Comoros, only to face enemies on all sides. With an impending invasion of ruthless Naestors and the threat of the Void looming, Maia must use all her strength, magic, and wisdom to protect her kingdom and those she loves. A thrilling adventure of power, alliances, and survival, this book will keep you on the edge of your seat from beginning to end.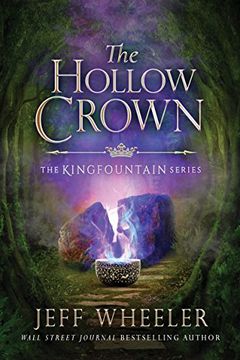 A new enemy threatens the kingdom of Ceredigion just as the kingdom is about to celebrate their new king's nuptials. Tryneowy Kiskaddon, daughter of one of the king's closest advisors, desires to defend the kingdom as a knight, but her parents have chosen a different path for her. With fate hanging in the balance, Trynne must use her mother's teachings, as well as her own Fountain-blessed powers, to navigate the realm's politics and outsmart the kingdom's enemies.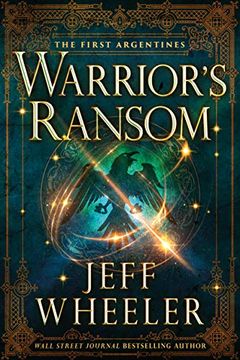 This exciting tale follows Sir Ransom Barton on his quest for love and patronage after seeking a blessing from the magical Fountain. Unexpectedly favored by the notorious Elder King, Ransom navigates courtly intrigues and family conspiracies, all while facing the looming threat of a war that will test his courage and shape the fate of the Argentine dynasty.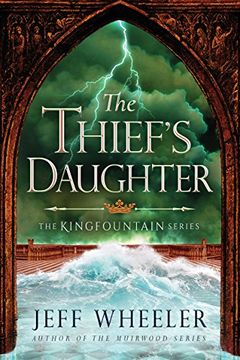 The Ciphers of Muirwood by Jeff Wheeler
The Druid by Jeff Wheeler
Poisonwell by Jeff Wheeler
Fate's Ransom (The First Argentines Book 4) by Jeff Wheeler
The Blight of Muirwood by Jeff Wheeler
The Poisoner's Enemy by Jeff Wheeler
Lady's Ransom by Jeff Wheeler
Dryad-Born by Jeff Wheeler
The Scourge of Muirwood by Jeff Wheeler
Storm Glass by Jeff Wheeler
Prism Cloud by Jeff Wheeler
The Maid's War by Jeff Wheeler
The Buried World by Jeff Wheeler
The Queen's Poisoner by Jeff Wheeler
The Killing Fog by Jeff Wheeler
The Banished of Muirwood by Jeff Wheeler
The Immortal Words by Jeff Wheeler
Fireblood by Jeff Wheeler
Silverkin by Jeff Wheeler
The Poisoner's Revenge by Jeff Wheeler
The Lost Abbey by Jeff Wheeler
Your First Million Words by Jeff Wheeler
Deep Magic - First Collection by Jeff Wheeler
Deep Magic - Fall 2020 by Jeff Wheeler, Susan Ee, Wulf Moon, James Van Pelt, Paul R Hardy, Eric James Stone, Carrie Anne Noble, Ruth Mitchell
Deep Magic Spring 2018 by Jeff Wheeler, Ken Liu, T.E. Bradford, Christopher Baxter, Charlie N Holmberg, Obert Skye, Micah Hyatt, Christoph Weber
The Best of Deep Magic by Jeff Wheeler, DK Holmberg, Maria Snyder, Charlie Holmberg, TE Bradford, Caitlyn McFarland, Brendon Taylor
Deep Magic - Summer 2019 by Jeff Wheeler, Anthony Ryan, Melanie Cellier, Kristin J. Dawson, KD Julicher, LB Spillers, Django Mathijsen, Daniel Welker
Deep Magic - Spring 2019 by Jeff Wheeler, Carrie Anne Noble, Emily R King, Rachel Huffmire, Aaron Perry, Alfred Smith, KM Dailey, Melinda Brasher
Deep Magic - Summer 2021 by Jeff Wheeler, Charlie N. Holmberg, Alexis Kaegi, N.V. Haskell, H.A. Titus, B.D. Weiss
Deep Magic June 2017 by Jeff Wheeler, Terry Brooks, Tony Pi, Stephen Kotowych, Patrice Sarath, Christen Anne Kelley, Charlie N Holmberg, Carrie Anne Noble
Deep Magic Summer 2018 by Jeff Wheeler, Charlie N Holmberg, Jeremy TeGrotenhuis, Kyle Malone, Margery Bayne, Aimee Ogden, Laurie Tom, Brendon Taylor, Steve R Yeager
Deep Magic - Winter 2018 by Jeff Wheeler, James Islington, Paul R Hardy, Steve DuBois, Maria Morillo, Anthony Tardiff
Deep Magic - Winter 2020 by Jeff Wheeler, Charlie N. Holmberg, Michael J. Sullivan, Patrick Hurley, David Cleden, Timothy Mudie, Brendon Taylor
Deep Magic - Fall 2019 by Jeff Wheeler, Michael J Sullivan, Charlie N Holmberg, Marjorie King, Wulf Moon, Wendy Nikel, Jeremy Essex, Brendon Taylor, Steve R Yeager, Kristin J Dawson
Deep Magic December 2016 by Jeff Wheeler, Michael J Sullivan, Adele Gardner, Walter Dinjos, Melion Traverse, Arinn Dembo
Deep Magic October 2016 by Jeff Wheeler, Charlie N Holmberg, Kieth Merrill, T.E. Bradford, Brock Poulsen, Wendy Nikel, Amy Power Jansen, Christopher Baxter
Muirwood by Lilah Sturges, Dave Justus, Jeff Wheeler
Deep Magic February 2017 by Jeff Wheeler, Caitlyn McFarland, James Van Pelt, Allen Shoff, Gwendolyn Clare, Ronald Ferguson, Erin Summerill, Bethany Wiggins
Deep Magic Fall 2018 by Jeff Wheeler, Charity West, Meg Cowley, Tim Boiteau, Sophie Yorkston, Cameron Johnston, Noel Wallace, Erin Summerill
Muirwood by Lilah Sturges, Dave Justus, Jeff Wheeler
Deep Magic - Summer 2020 by Jeff Wheeler, Sara C Roethle, Michael Wisehart, Jennifer L Hilty, David VonAllmen, Gerri Leen, DK Holmberg, Breeana Shields
Deep Magic April 2017 by Jeff Wheeler, DK Holmberg, Kathryn Yelinek, Clint Johnson, Eugene Morgulis, Laurie Tom, Emily King
Deep Magic December 2017 by Jeff Wheeler, Rysa Walker, Eleanor Wood, Sam Muller, Alexandra Balasa, Sarina Dorie
Muirwood by Lilah Sturges, Dave Justus, Jeff Wheeler
Deep Magic - Fourth Collection (Deep Magic collections) by Jeff Wheeler, Michael J. Sullivan, Charlie N. Holmberg, Anthony Ryan, Caitlyn McFarland, Jeanna Mason Stay, Wulf Moon
Deep Magic - Spring 2021 by Jeff Wheeler, JC Kang, Brittany Rainsdon, Kajetan Kwiatkowski, Alice Towey, Marie Croke, Terry Brooks, JA Andrews
Muirwood by Lilah Sturges, Dave Justus, Jeff Wheeler
Deep Magic - Second Collection by Jeff Wheeler
Deep Magic - Winter 2019 by Jeff Wheeler, Anthony Ryan, Caitlyn McFarland, Alyssa Eckles, Jeanna Mason Stay, Laurie Lucking, Charlie N. Holmberg, Steve R. Yeager
Deep Magic October 2017 by Jeff Wheeler, Scott Hughes, Michelle Muenzler, Steve R. Yeager, DK Holmberg, Maria Velovich, James Van Pelt, Catherine Fisher
Muirwood by Lilah Sturges, Dave Justus, Jeff Wheeler
Deep Magic Spring 2020 by Jeff Wheeler, AC Cobble, Aimee Ogden, Samantha Mills, Larry Hinkle
Deep Magic - Third Collection (Deep Magic collections) by Jeff Wheeler, Carrie Anne Noble, Anthony Ryan, Wulf Moon, Charity West, Anthony Tardiff, Aaron Perry, KD Julicher
Deep Magic June 2016 by Jeff Wheeler, Charlie N. Holmberg, Carrie Anne Noble, Cecilia Dart-Thornton, Steve R. Yeager, Brendon C. Taylor, Deep Magic E-zine
Deep Magic August 2017 by Jeff Wheeler, Maria V Snyder, Aimee Ogden, Dafydd Mckimm, Brendon Taylor, Tyler Young, Emily R King, Tricia Levenseller
Muirwood Coloring Book by Jeff Wheeler
The Wishing Lantern by Jeff Wheeler
The Best of Deep Magic by Jeff Wheeler, Anthony Ryan, Ken Liu, Michael J Sullivan, Charlie N. Holmberg, Jeanna Mason Stay, Wulf Moon
The Wretched of Muirwood by Jeff Wheeler
Muirwood by Lilah Sturges, Dave Justus, Jeff Wheeler
The Dream Holiday Book by Zoe Scott-Jones