Jeffrey Kinkley Books
Jeffrey C. Kinkley, Ph.D., is Professor of History at St. John's University. Dr. Kinkley specializes in the intellectual and literary history of 20th-century China. At St. John's, he teaches World and East Asian History as well as Modern Chinese History, Literature and Film.A member of editorial boards for varied scholarly journals, he has authored monographs published by Stanford University Press on the works of Chinese writer Shen Congwen.In addition, Dr. Kinkley has edited, co-edited and translated six books from Chinese to English, some of which have Chinese and bilingual editions. Currently he is writing a book on recent epic Chinese historical novels and their dystopian visions of modern history.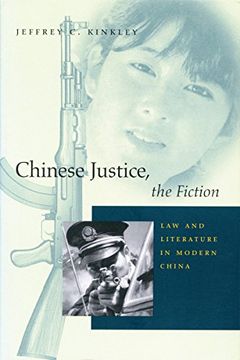 Explore the fascinating world of Chinese crime fiction, from its complete ban during communism to its resurgence as a beloved form of popular culture. This book delves deep into the genre, examining ancient, modern, and contemporary works through the lens of legal and literary culture. Discover a range of fascinating tales, from quintessentially Chinese to bizarre East-West hybrids, that critique the country's newly restored socialist legal system. Based on extensive research and interviews with security and judicial officers, this book sheds light on a genre that has always been one step ahead of the law.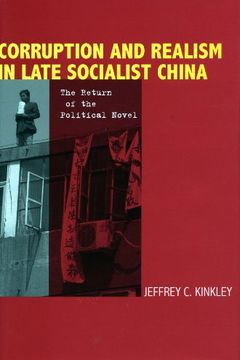 Explore the gritty reality of corruption and social unrest in late socialist China through the lens of popular novels and media adaptations. "Anti-corruption fiction" became a cultural phenomenon, filling the void left by repressed journalism and shedding light on taboo subjects including the struggles of rust-belt industries and the growing chasm between the rich and poor. Corruption and Realism examines this unique period of Chinese realist fiction, delving into contemporary Chinese life and the country's longstanding tradition of social criticism and literary realism.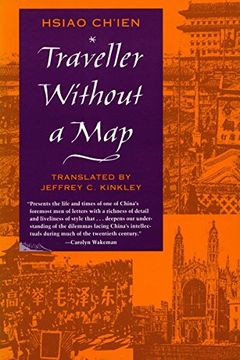 "Traveller Without a Map" is a fascinating memoir by one of China's finest writers. Follow the life of Hsiao Ch'ien, who participated in demonstrations against the government in his early teens and later joined the Communist Youth League. With a talent for English, Hsiao worked as a translator with Edgar Snow and even befriended figures like Bertrand Russell. He became a war correspondent, covering the Potsdam Conference and Nuremburg trials. However, when he returned to China, he faced trouble with the authorities and served 16 years at hard labor. This is a story of perseverance, survival, and the power of the written word.