Jen Ponce Books
Hello! I'm a writer from Nebraska who enjoys fantasy of all kinds. Stories don't always seem quite as much fun without some element of magic.I started out writing romances because that's what my best friend and I loved to read. (My other best friend and I wrote about our science teacher being an alien and hard boiled detectives.) I have a varied and exciting inner fantasy life, you might say.My first full length novel was a fun private detective, contemporary, crazy love story. I'm working on rewrites so that I can get it out into the world. The first book I've published is an urban fantasy about a mother who doesn't know how to be a hero, but luckily she's a quick study.I studied fiction writing at the University of Nebraska at Omaha but didn't truly appreciate the experience. Now that I've written millions of words, I think it might be fun to go back and take some more classes. (It might be fun...or it might be annoying, who knows?)I love to read and I adore talking to people about writing and reading. And crochet!Thank you for dropping by and thank you for reading my book. It honors me that you would spend some time in my imaginary world.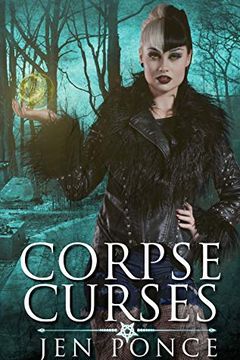 Corpse Curses
A Reverse Harem Paranormal Romance (Curses, Charms, and Incantations Book 1)
Half-witch, half-magi, and all bloodthirsty. Korri Marchand spends her nights stalking corrupt magi and chasing the high she gets from their deaths. She tells herself it's for her friend Poppy, but there's a part of her that likes what she does. Likes it a lot.One night, she discovers the magi have been keeping a dark secret when she breaks one of ...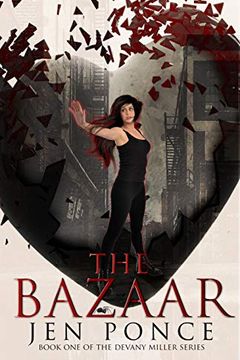 The Bazaar
Jen Ponce
-
2014-01-16

(first published in 2013)
A dark fantasy about loyalty and betrayal, monsters and their prey. Devany Miller is a wife, a mother, and an advocate for victims of domestic violence. The most magical things in her life are uninterrupted bubble baths and chocolate bars she doesn't have to share with her kids. Then she stumbles into another world where humans are bought and sold ...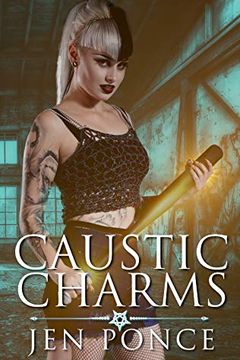 Caustic Charms
A Paranormal Reverse Harem Romance (Curses, Charms, and Incantations Book 2)
More stabbing, more blood, and more demons to cavort with ... what else could a girl ask for? Korri Marchand killed the son of an important magus and her best friend Poppy was arrested in her place. Now Korri must find a way to save her friend and stop the impending attacks on the witches by the enraged magi. Only problem? The magi are powerful, th...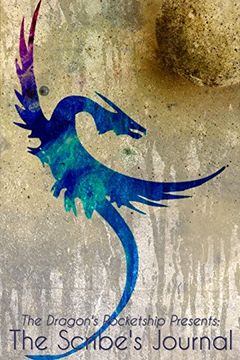 On The Dragon's Rocketship, tales of things you never knew existed wait in every room, behind every door, in every nook and cranny—even inside that jar that was supposed to be full of cookies… It's a very big ship, and the tales within are waiting to be discovered. This time, you've discovered a phone call from Death, unexpected finds at the librar...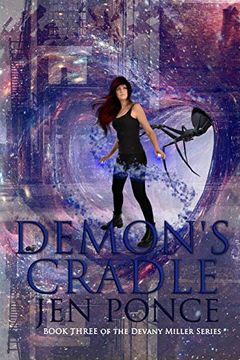 It's all fun and games until someone loses their soul.A parasite calling itself a Rider is traveling through Dreams, leaving its potential in the heads of all who hear its voice. Devany is infected, as is her maybe-boyfriend Kroshtuka, and her son, Liam. She has to find the primary host before the Rider's potential turns into a full-blown parasite....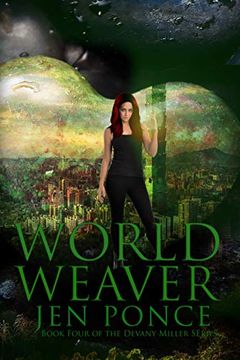 Devany Miller is chasing down evil once more, hunting for the one who dared steal her child. The betrayal cuts deep—a friend spirited away her daughter to protect her, or so she claimed—and Devany won't stop until her child is safe and the friend is dead. A lot has changed since her first trip through the magical hook. She has a lot more power, for...
Devany Miller's entire life upended the day she walked through a magical hook into another world. All she wants to do is keep her kids safe, but the evil she found in that other world has followed her home. She can either hide out, hoping it will go away, or face it.She's never been one to hide.With the power she never wanted singing in her head, s...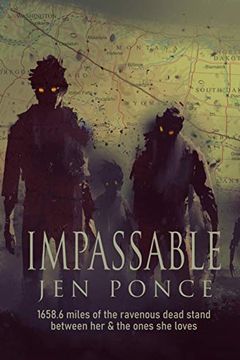 When D and her wife Lana visit Omaha, they expect all the drama to come from their visit to Lana's ex. And it does ... sort of. The ex's girlfriend is sick, his car won't start, and all circuits are busy, so D and Lana volunteer to take them to the hospital. It isn't until they're halfway there that they realize something is horribly wrong. Not jus...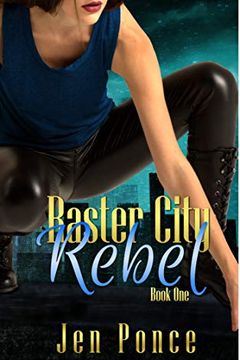 She's the hunter ... and the prey. Nyxblud Hunter Sloane McTaggert hasn't had a good day since her ShadowGuard lover was murdered in cold blood. Ousted by her Guild, shunned by her former mentor, and filled with self-recrimination, she has little left to live for—and a helluva reason to die. ShadowGuards Cade, Bane, Nyall, and Judah killed their Hu...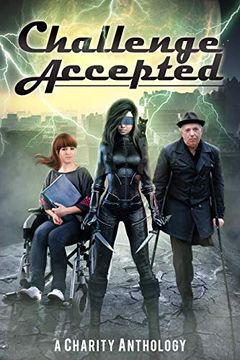 Challenge Accepted
A Charity Anthology
Stephanie Barr, Misha Burnett, Jennifer Busick, Adam David Collings, Steve Curry, Scott G. Gibson, Joyce Hertzoff, Jane Jago, Clarence Jennelle, Jeanette O'Hagan, Layla Pinkett, Jen Ponce, Connor Sassmannshausen, Lynne Stringer, E. M. Swift-Hook, Margret Treiber, Andy Zach
-
2019-03-29
A blind spaceship pilot. Cops and maintenance personnel in wheelchairs. Taking on bad guys with only one leg or no arms. It's not what you are that makes you something special. It's who you choose to be. Seventeen stories about people who rise above anything that tries to stop them, even their own limitations. With stories by Stephanie Barr, Misha ...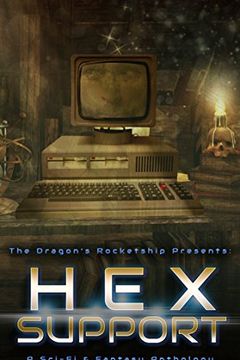 The Dragon's Rocketship Presents
Nikki Yager, Jen Ponce, Christina LoBianco, Sue Sherman, Rose Jones, Rick Rossing, Gary Watkins, Martin Coyne, Jolie Byrne, Chad Dennis, S.A. Gibson, Lloyd Vancil, Kristy Carey, Elena Galloway, Ian Richardson, Denise Drespling
-
2015-11-27
Raster City Rumble by Jen Ponce
Burning the Devil by Jen Ponce
Raster City Rogues by Jen Ponce
Inky Incantations by Jen Ponce
Winter Wishes by Robert Franks, Kristy Carey, Nikki Yager, Debbie Manber Kupfer, David B Beaver, Rick Rossing, Adam Cole, Jen Ponce, Rose Jones, K. M. Herkes, Ethan L. Piner, M. A. Ray, Maria McManamey, Michelle Ruckoldt, Robert E. Styles, Mike Wolf, Denise Drespling
Raster City Trilogy by Jen Ponce
Sins of the Fae by Chasity Nicole, Debbie Manber Kupfer, Cara Fox, Jen Ponce, S.Q. Whitmer, Fiona Skye, Stephen Blake, Misha Burnett, Miracle Austin, Pat Jackson
I Shaved My Legs For This? by Jen Ponce
Touch but a Web by Jen Ponce
Counting On Your Love by Jen Ponce
Captured Magic (Magic, Mayhem, & Rebellion Series Book 1) by Jen Ponce
Sins of the Future by Chasity Nicole, Debbie Kupfer, Jackie Pitchford, Misha Burnett, Stephen Blake, Matt Lovell, R.L. Andrew, Angela Garrattt, Don Miskel, Boyd Miles
Things That Creep by Jen Ponce
Devany Miller Series Omnibus by Jen Ponce
Maledizione di sangue by Jen Ponce