Jen Ponce Books
Hello! I'm a writer from Nebraska who enjoys fantasy of all kinds. Stories don't always seem quite as much fun without some element of magic.I started out writing romances because that's what my best friend and I loved to read. (My other best friend and I wrote about our science teacher being an alien and hard boiled detectives.) I have a varied and exciting inner fantasy life, you might say.My first full length novel was a fun private detective, contemporary, crazy love story. I'm working on rewrites so that I can get it out into the world. The first book I've published is an urban fantasy about a mother who doesn't know how to be a hero, but luckily she's a quick study.I studied fiction writing at the University of Nebraska at Omaha but didn't truly appreciate the experience. Now that I've written millions of words, I think it might be fun to go back and take some more classes. (It might be fun...or it might be annoying, who knows?)I love to read and I adore talking to people about writing and reading. And crochet!Thank you for dropping by and thank you for reading my book. It honors me that you would spend some time in my imaginary world.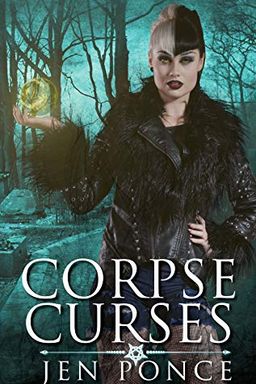 Corpse Curses
A Reverse Harem Paranormal Romance (Curses, Charms, and Incantations Book 1)
This dark reverse harem book chronicles the journey of Korri Marchand, a half-witch, half-magi creature driven by her bloodthirst. When she discovers a dark secret that magi have been hiding, she inadvertently sets free an army of demons who want to bring the magi world down. Now, Korri must team up with these demons and utilize her adventurous spirit to save their kind. Brace yourself for creative boning and some M/M action - this book is not for the faint-hearted.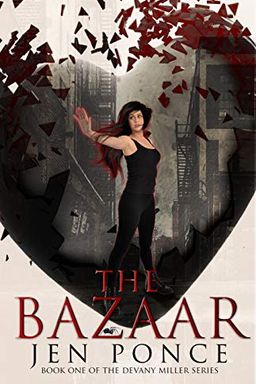 The Bazaar
Jen Ponce
-
2014-01-02

(first published in 2013)
A thrilling dark fantasy that explores the themes of loyalty and betrayal, The Bazaar takes readers on a journey filled with monsters and their prey. Devany Miller leads a comfortable life, until she stumbles into a new world where humans are sold like meat. Suddenly, she finds herself bound to a demon who wants to use her for his own purposes. But Devany is a fighter and she refuses to let anyone push her around. As danger looms and threatens her family, Devany must do whatever it takes to protect them at all costs.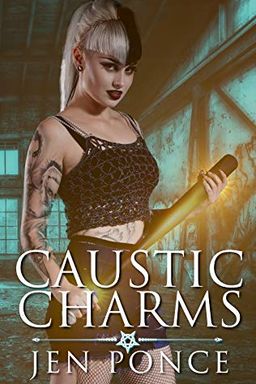 Caustic Charms
A Paranormal Reverse Harem Romance (Curses, Charms, and Incantations Book 2)
Delve into the world of powerful magi, witches, and demons in the fast-paced Book Two of the Curses, Charms, and Incantations trilogy. After accidentally killing an important magus's son, Korri must save her friend and stop impending attacks on the witches. With her own demons and a team of powerful entities by her side, Korri is sure to succeed—unless the magi have a trick up their sleeve. Prepare for more stabbing, blood, and demonic encounters in this thrilling and inappropriate read.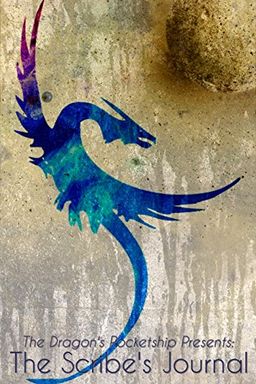 Discover new worlds aboard The Dragon's Rocketship, where tales of hidden wonders and unforeseeable events await in every corner. Find unexpected phone calls from Death and unusual discoveries at the library before exploring a tourist resort with a phenomenal nightlife. Encounter love and treachery, noble quests and assassins. Come aboard and embark on an adventure beyond your wildest imaginings.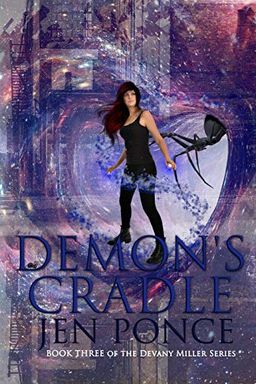 Parasitic Rider infects Devany and her loved ones, leaving its potential in their heads. Devany must find the primary host before the Rider manifests into a full-blown parasite. Amidst her search, her abusive friend's ex escapes from prison, her job is at risk, and her dad shows up with a book about a world he shouldn't know. A demon with a grudge then strips Devany of her humanity, leaving her with no desire to save those she loves.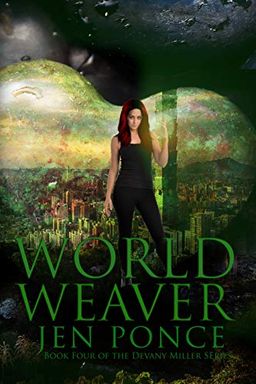 Embark on a thrilling journey with Devany Miller as she chases down evil to save her stolen child. With plenty of power and a fierce determination, plus the help of some unconventional allies, no one can stop her. But at what cost? Rage and guilt clash within her as she takes on the witches to reclaim what's rightfully hers. Will she succeed in her quest to become a world weaver?
Step into the magical world of Slip Song and follow Devany Miller's journey as she battles evil to keep her children safe. With power she never asked for, Devany charges into danger, determined to protect her family at all costs. Will she succeed or will her kids pay the price? Find out in this thrilling adventure filled with danger and action.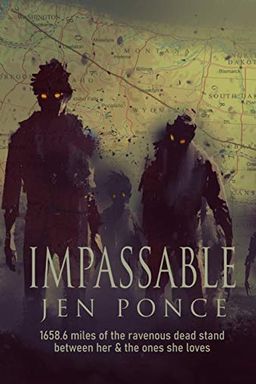 A couple's trip to Omaha takes a turn for the worst as they embark on a journey to the hospital with their ex's sick girlfriend. The world around them begins to crumble and they are left to fight for survival, determined to make it back to their teenage sons. This standalone horror novel follows their journey through a country infested with the living dead, clinging to each other and their love for their family as they face unimaginable horrors.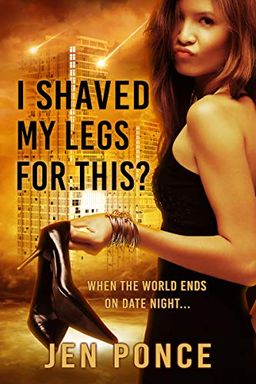 "Post-divorce, Dani Fortune seeks adventure, but an apocalypse involving mutant spiders derails her plans. Three men vie for her attention, including a stranger and a blast from her past. Can she have them all and become queen slut of the apocalypse? Warning: contains sexual situations, chaos, and big, mutant spiders."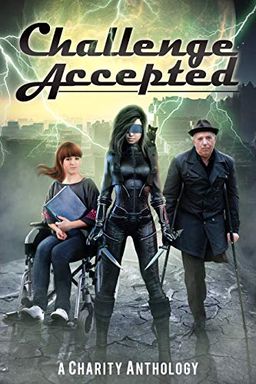 Challenge Accepted
A Charity Anthology
Stephanie Barr, Misha Burnett, Jennifer Busick, Adam David Collings, Steve Curry, Scott G. Gibson, Joyce Hertzoff, Jane Jago, Clarence Jennelle, Jeanette O'Hagan, Layla Pinkett, Jen Ponce, Connor Sassmannshausen, Lynne Stringer, E. M. Swift-Hook, Margret Treiber, Andy Zach
-
2019-03-29
"Challenge Accepted" is a truly inspiring collection of 17 stories about individuals who refuse to let their limitations define them. From a blind spaceship pilot to cops and maintenance personnel in wheelchairs, these characters rise above all obstacles to take on even the most challenging of situations. These moving stories are written by a talented ensemble of authors and coordinated by Stephanie Barr, with all proceeds going to the Special Olympics. Discover the power of determination and the triumph of the human spirit in "Challenge Accepted."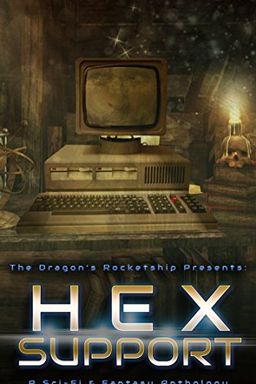 The Dragon's Rocketship Presents
Nikki Yager, Jen Ponce, Christina LoBianco, Sue Sherman, Rose Jones, Rick Rossing, Gary Watkins, Martin Coyne, Jolie Byrne, Chad Dennis, S.A. Gibson, Lloyd Vancil, Kristy Carey, Elena Galloway, Ian Richardson, Denise Drespling
-
2015-11-21
Raster City Rumble by Jen Ponce
Burning the Devil by Jen Ponce
Winter Wishes by Robert Franks, Kristy Carey, Nikki Yager, Debbie Manber Kupfer, David B Beaver, Rick Rossing, Adam Cole, Jen Ponce, Rose Jones, K. M. Herkes, Ethan L. Piner, M. A. Ray, Maria McManamey, Michelle Ruckoldt, Robert E. Styles, Mike Wolf, Denise Drespling
Raster City Trilogy by Jen Ponce
Raster City Rogues by Jen Ponce
Inky Incantations by Jen Ponce
Sins of the Fae by Chasity Nicole, Debbie Manber Kupfer, Cara Fox, Jen Ponce, S.Q. Whitmer, Fiona Skye, Stephen Blake, Misha Burnett, Miracle Austin, Pat Jackson
Raster City Rebel by Jen Ponce
Touch but a Web by Jen Ponce
Counting On Your Love by Jen Ponce
Captured Magic (Magic, Mayhem, & Rebellion Series Book 1) by Jen Ponce
Sins of the Future by Chasity Nicole, Debbie Kupfer, Jackie Pitchford, Misha Burnett, Stephen Blake, Matt Lovell, R.L. Andrew, Angela Garrattt, Don Miskel, Boyd Miles
Things That Creep by Jen Ponce
Devany Miller Series Omnibus by Jen Ponce
Maledizione di sangue by Jen Ponce