Jerrold Mundis Books
Also writes under pseudonyms Robert Calder and Eric Corder.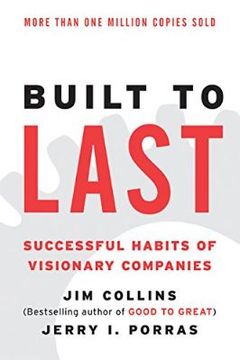 Built to Last
Successful Habits of Visionary Companies (Good to Great)
Jim Collins
-
2004-11-01

(first published in 1994)
Learn from the strategies of 18 successful companies, analyzed through a six-year study at Stanford University's Graduate School of Business. Discover the secrets that set these exceptional and long-lasting companies apart from their competitors, and how to apply these practical concepts to your own business ventures. Built to Last is a master blueprint for building organizations that will thrive for years to come.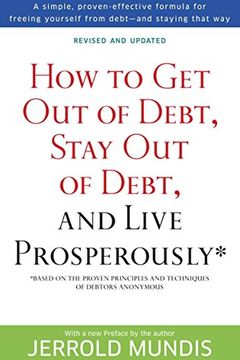 Looking to get out of debt and live more prosperously? This proven-effective guide offers step-by-step techniques for recognizing warning signs, negotiating with creditors and the IRS, and designing a realistic payback schedule. Perfect for the 60 million Americans facing the same problem and living with the same daily stress. This classic guide has been updated with up-to-the-minute information, and is a must-read for anyone wanting to get their head above water.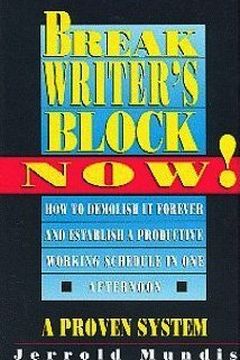 Overcoming writer's block can be a daunting task, but this short, powerful book leads writers through a proven system that demolishes writer's block and sets up a productive working schedule in just one afternoon. With easy, step-by-step exercises, Jerrold Mundis, the author of 19 novels, offers a practical solution to break writer's block forever. This book is a must-read for anyone who writes.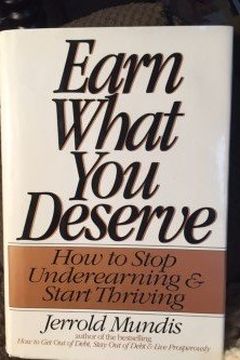 Take control of your finances and start earning what you deserve with this revolutionary guide. Learn how to make smart investments, streamline your spending, and develop a budget that aligns with your goals. Discover the power of personal budgeting and take charge of your financial future.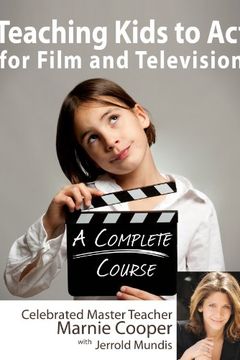 Learn from one of the most successful acting coaches for children and young teens in the country in *Teaching Kids to Act for Film & Television*. Former child actor and highly regarded instructor Marnie Cooper has coached kids to work on almost every film and TV show featuring children over the past two decades. Her students have won Camie, Peabody, and Young Artist awards, as well as been nominated for Emmys, Cable ACE awards, and Tonys. In her book, Marnie shares her unique and highly effective method of teaching children how to audition, book roles, act for film, and achieve success in the industry. Her passion for kids and knowledge of acting make *Teaching Kids to Act for Film & Television* a must-read for parents, teachers, and coaches interested in nurturing the talent of young actors.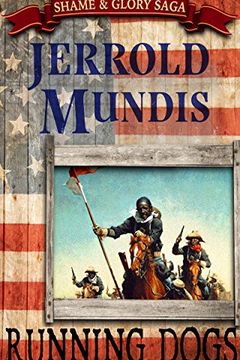 Running Dogs
Jerrold Mundis
-
2014-01-12

(first published in 1976)
"Running Dogs" is a gritty and powerful novel that delves deep into the struggles of black and white men in the unforgiving landscape of the American West. Cable Boone, a black cavalry trooper, is now an outlaw running for his life and fighting to survive. John Hadley Small, a white man seeking vengeance, is determined to hunt him down. And Deacon Rufe Cook, a black Christian and professional gunman, is torn by the desires within him that he can no longer deny. This final volume of the Shame & Glory Saga presents a powerful and poignant story of a people stolen into bondage, fighting for their liberty, and stepping into genuine freedom. "Running Dogs" is not for the squeamish but is a must-read for those who love action, moral conflicts, and building of believable characters.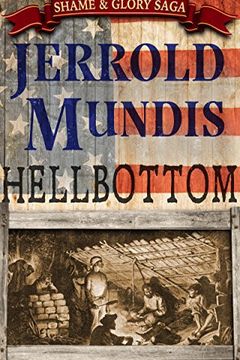 Hellbottom
Jerrold Mundis
-
2013-07-28

(first published in 1972)
This novel takes readers to Hellbottom swamp, where free black men and women must rely on the merciless justice of the swamp for their survival. They become hardened creatures, waiting for the day their hunters come. Among them are Vulture, Comfort, Woodson, Thistle, and more, each with their own story of living and loving in this brutal world. This is a savagely real novel full of degradation, violence, and slaves without chains.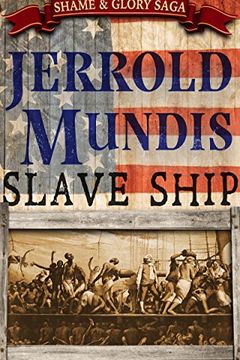 Slave Ship
Jerrold Mundis
-
2012-02-08

(first published in 1969)
Experience the harrowing realities of the American slave trade in this powerful and gut-wrenching novel. Follow the voyage of the Jubilation - a slaving ship captained by a quietly lethal man who sees his job as a chance to play God. Alongside a proud Ashanti warrior who refuses to submit to his chains, a sadistic youth who uses slaves for his own pleasures, and a journalist who journeys incognito to expose the atrocities of the trade, readers are taken on a gripping journey with mounting tension between whites and blacks. This novel annihilates the myths of black African docility and white humanity, and offers true perspective on an era of shame. With hair-raising adventure on the high seas and a shattering climax, this is not a story for the faint of heart.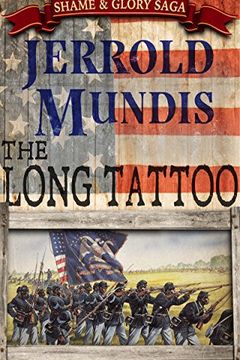 This novel chronicles a Union regiment of fugitive slaves seeking revenge during the Civil War. Scarred and unchained, their thirst for vengeance led to savagery with no limits. The women who loved them, white officers who led them, and the brutality of war are all examined. This is a shattering read that is not for the faint of heart.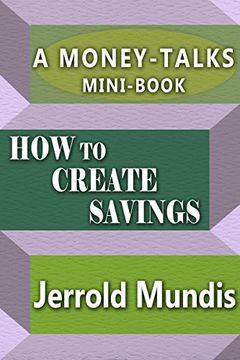 Learn how to create or increase your savings with this mini-book by bestselling personal finance author Jerrold Mundis. Using simple concepts and techniques, Mundis shows readers how to start saving without effort, and how to make their savings grow steadily. The book also teaches readers how to use some of their savings for pleasure and recreation. With this guide, you can start creating your savings today and form a happier, more prosperous relationship with money.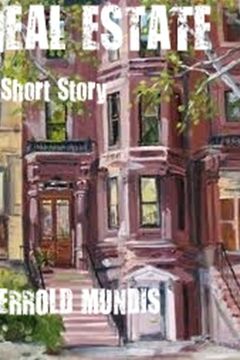 The Guard Dog by Jerrold Mundis
Making Peace with Money by Jerrold Mundis
The Dogs by Jerrold Mundis
Dark City Lights by Lawrence Block, Lawrence Block
The Retreat by Jerrold Mundis
Citizens Band by Paul Brickman, E.M. Corder
Cómo salir de deudas, permanecer libre de deudas y vivir prósperamente by Jerrold Mundis
How to Have More Money by Jerrold Mundis
Manhattan Noir 2 by Edith Wharton, Stephen Crane, O. Henry, Lawrence Block
How to Cope with Credit Cards (A Money-Talks Mini-Book) by Jerrold Mundis
A Way Back from Deep Debt by Jerrold Mundis
Como Superar Sus Deudas by Jerrold Mundis
The Deer Hunter by E. M. Corder
Shame and Glory by Eric Corder
Won Ton Ton by Paramount picture corp
The Luger Is a 9mm Automatic Handgun with a Parabellum Action by Jerrold Mundis
Christmas in Watson Hollow by Jerrold Mundis
The Dog Book by Jerrold Mundis
Gerhardt's Children by Jerrold Mundis
Flesh of my Flesh by Jerrold Mundis
How to Make Friends with Money by Jerrold Mundis
The Black Dragons Dig It by Jerrold Mundis
SCHIAVO by Jerrold Mundis
Murder, My Love by Jerrold Mundis
Esclavo by Jerrold Mundis