Jodi Thomas Books
I'm a New York Times and USA Today Best Selling author, wife, mother, in-law, grandmother, sister, friend, and owner of one fat cat.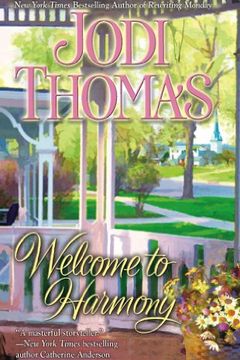 This gripping novel follows sixteen-year-old runaway Reagan on her quest for a place to call home. She assumes a new identity in the welcoming town of Harmony, Texas, but keeps her distance from the locals. That is until a crisis brings her closer to the community and teaches her the true meaning of family, friends, and home. A compelling read from a New York Times bestselling author.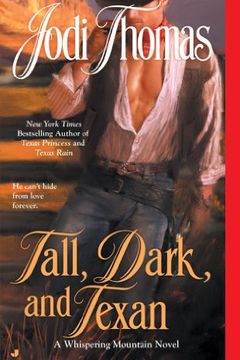 A man's love for his land is tested when a woman and her three daughters show up, desperate for a place to stay. He proposes marriage to protect them, but she's hiding a dark secret. Will their love survive the truth? This heartfelt romance is a must-read for fans of love, family, and the American West.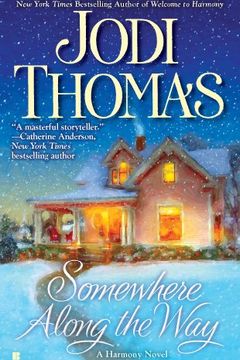 "Somewhere Along The Way" is a heartwarming tale of love, belonging, and finding home. Follow Reagan, Gabe, Liz, and Hank as they navigate their way through the small town of Harmony, Texas. Will they find the love and acceptance they're searching for? When danger strikes, they'll discover that sometimes the greatest gift of all is the love and trust of those around us.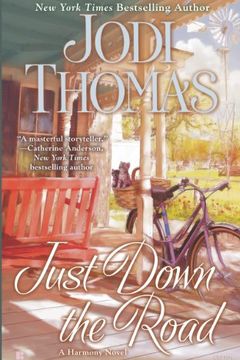 Just Down the Road is a heartwarming tale set in the small town of Harmony, Texas. The book follows the lives of its townspeople, who navigate unexpected endings and new beginnings as they rediscover what truly matters in life. Tinch Turner, a rancher who has given up on living after the loss of his wife, finds himself smitten with a new doctor in town. But Addison Spencer has her own reasons for not wanting to get involved with anyone. When a little boy enters their lives, Tinch and Addison are forced to confront their pasts and consider a future together. Meanwhile, Reagan Truman finds solace in her makeshift family in Harmony while grieving for her uncle. Just Down the Road is a poignant reminder that life goes on, and love is never too far away.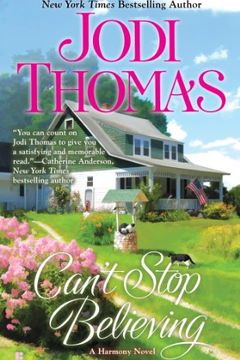 A generations-old feud comes to a head in Jodi Thomas's Can't Stop Believing, set in the small town of Harmony, Texas. Cord McMillan, who gave up his freedom for a crime he didn't commit, is faced with a proposition from his neighbor Nevada Britain - marry her and he'll receive a piece of land their families have been fighting over for a century. The catch? They must sleep in the same bed for the duration of their marriage. As they learn to navigate their complicated relationship, Nevada and Cord uncover a surprising and deep love that neither of them expected.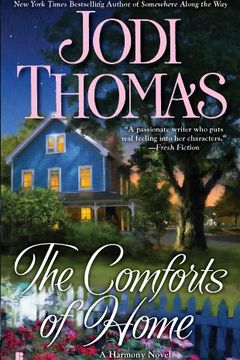 In this heartfelt novel, set in a small town in Texas, the threat of a powerful storm prompts the residents of Harmony to confront their fears and desires for connection. With relatable characters like Reagan Truman, Tyler Wright, and Ronelle Logan, this New York Times bestselling author explores the nuances of human interaction and the risks of vulnerability.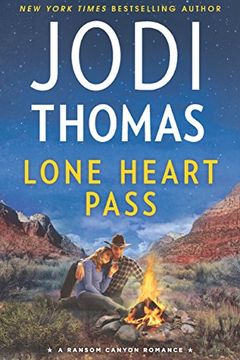 Discover a heart-warming tale of family and love at Ransom Canyon, where broken bonds may be mended and new love may spark. Follow Jubilee Hamilton as she inherits a rundown Texas farm after losing her career and relationship. Will the abrasive foreman and the ranch be her second chance? Or will desperate circumstances lead her down a dangerous path? Join her and two other protagonists as they struggle to find trust and love amidst murder investigations and old flames.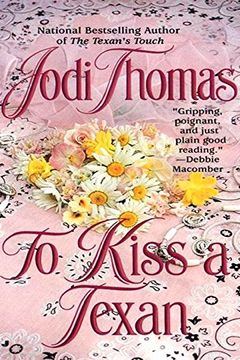 A post-Civil War Texan, Wes McLain, returns home hopeless, until he meets Allie, a blue-eyed girl who's been called a wild soul and been brutally mistreated. Despite her fear to speak, Wes wants to free her and take her on a journey across Texas. But healing her takes more than just good intentions, and when Allie starts speaking, she reveals more than Wes bargained for.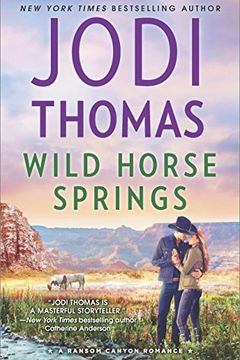 "Wild Horse Springs" tells the story of three individuals who unexpectedly find love and second chances in the small town of Crossroads. Dan, a respected lawman, finds himself intrigued by a cowgirl he meets on the side of the road. Brandi, a drifter, starts to imagine a future with Dan. Lauren, a recent college grad, returns home to Crossroads where she faces her first love and the possibility of a second chance. This heartwarming novel explores themes of love, loss, and starting over in a small town community."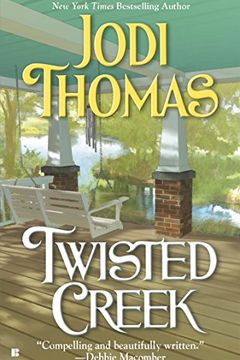 A woman named Allie inherits a café in a small Texas lake community, bringing her grandmother along to help with cooking. As she settles in, she discovers she's not alone and learns that the only cure for bad luck is gaining the courage to love.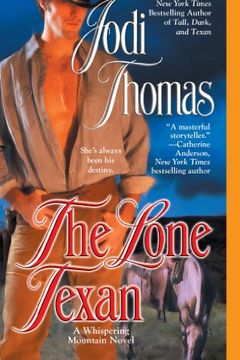 Texas Princess by Jodi Thomas
To Wed in Texas by Jodi Thomas
Betting the Rainbow by Jodi Thomas
The Texan's Dream by Jodi Thomas
Texas Blue by Jodi Thomas
Two Texas Hearts by Jodi Thomas
Mornings on Main by Jodi Thomas
Breakfast at the Honey Creek Café by Jodi Thomas
Texas Rain by Jodi Thomas
The Texan's Reward by Jodi Thomas
Rustler's Moon by Jodi Thomas
The Little Teashop on Main by Jodi Thomas
Ransom Canyon by Jodi Thomas
The Texan's Touch by Jodi Thomas
Chance of a Lifetime by Jodi Thomas
A Texan's Luck by Jodi Thomas
When a Texan Gambles by Jodi Thomas
Wild Texas Rose by Jodi Thomas
The Texan's Wager by Jodi Thomas