John Conroe Books
I'm the Urban Fantasy author of the Demon Accords series. For more information, check out my website or follow me on Facebook at the Demon Accords page.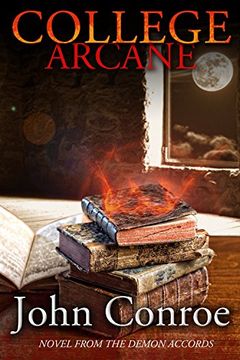 Discover a thrilling new read with Book 8 of the Demon Accords series! Follow Declan O'Carroll as he navigates the challenging world of college, where werewolf bullies and deadly pretty girls are the norm. This captivating story explores the transition to young adulthood through the lens of a supernatural institution of higher learning. College Arcane will keep you engaged from start to finish, as you root for Declan to survive and thrive in this dangerous new environment.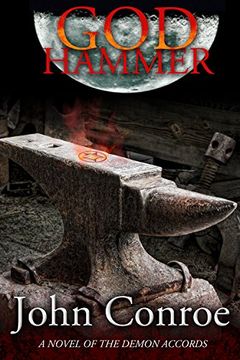 "God Hammer" follows Declan O'Carroll, a second semester college freshman who secures a summer internship at Demidova Incorporated, the hottest new company on the planet. But as the strongest male witch in existence, Declan finds he has more to offer than anyone could ever predict. Join him for a summer of excitement and adventure in the Big Apple.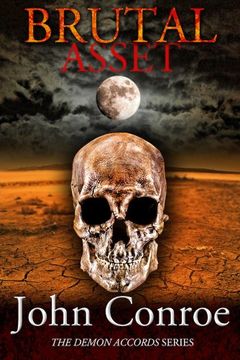 "Brutal Asset" is a thrilling addition to the Demon Accords series, following Chris Gordon as he seeks to control his inner demon and hunt down the notorious outlaw gang, Loki's Spawn. When unexpected hostages trigger his baser instincts, Chris must confront dark questions about the Spawn's intentions towards children and his own personal safety. From the depths of New York City to the heart of the Pentagon, this novel offers a suspenseful blend of vampire politics and action-packed adventure.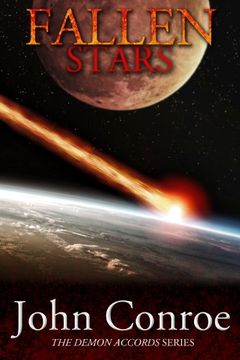 "Fallen Stars" is a thrilling novel filled with action and adventure that follows Chris Gordon as he escapes the chaos he's caused and embarks on a road trip to assist a North Carolina Pack with their demon troubles. With his trusted companion, Awasos, and an alluring passenger, he finds himself encountering even more danger on the open road. Join Chris on a wild ride through the supernatural world filled with demons, witches, and even bears.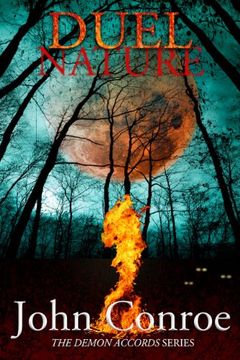 In Book 4 of the Demon Accords series, readers follow Chris and Tanya as they navigate their job as Coven Rovers and traveling troubleshooters for the supernatural community. What seems to be a routine assignment checking on a rogue vampire quickly turns into a dangerous encounter with a hostile Master vampire, hit squads, and creatures from Native American folklore. With vampire politics in play, Chris must keep his dark side under control to avoid death.
In this thrilling installment of the Demon Accords series, a wolf attacks a hunter in Maine, but the local deputy suspects supernatural forces at play. The supernatural community sends their very best to investigate, but things get complicated when it's unclear who can catch a werewolf. With more than meets the eye, nose, ear, or fang, Rogues will keep you on the edge of your seat.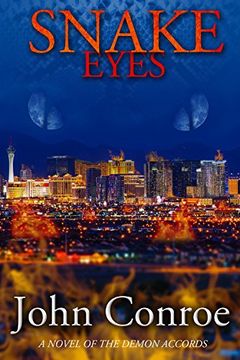 Follow Chris and Tanya and their team in the eleventh installment of the Demon Accords series as they navigate through the dangers of Las Vegas, facing hybrid demon werewolves, undead strippers, and more. With high stakes and their biggest challenge yet, the team must come together to save the human race, all while dealing with pregnancy cravings and ensuring a spot in preschool for Chris' unborn kids.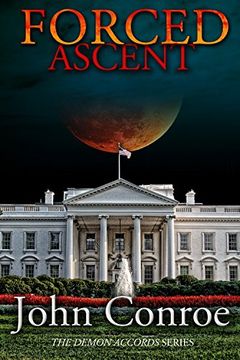 Forced Ascent is an action-packed book about a man named Chris Gordon who finds himself at odds with the White House after causing chaos with an asteroid. As Halloween approaches, demons are making their way into the world, and Chris must navigate high-level politics to prevent Hell from breaking loose. Join Chris and his friends as they fight to stay ahead of the chaos in this thrilling book.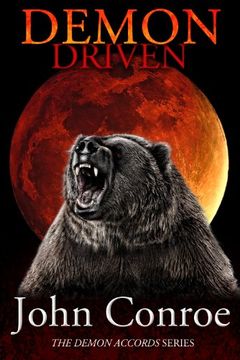 Explore a world where paranormal creatures and humans coexist, and danger lurks around every corner in this thrilling sequel. Follow Chris Gordon as he faces new threats from all directions, including within himself. Packed with action, tension, and romance, this is a must-read for fans of urban fantasy. Book 2 of the Demon Accords series.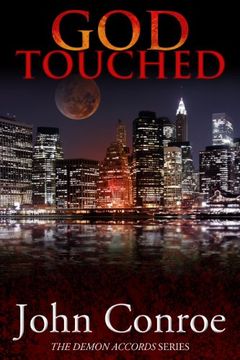 A rookie NYPD officer has a secret - he's an exorcist with an unmatched gift from God. But when he saves a girl from a demon attack, he's thrown into a world of vampires, were weasels, and a giant short-faced bear. Can Chris stay alive and protect his newfound girlfriend, all while facing her overprotective vampire mother? The first book of the Demon Accords is a thrilling adventure filled with supernatural beings and non-stop action.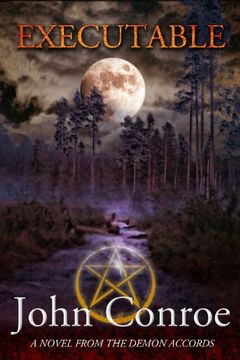 Winterfall by John Conroe
Summer Reign by John Conroe
Demon Divine by John Conroe
Darkkin Queen by John Conroe
C.A.E.C.O. by John Conroe
The Demon Accords Compendium, Volume III by John Conroe
Borough of Bones by John Conroe
The Demon Accords Compendium, Volume 1 by John Conroe
The Demon Accords Compendium, Volume 2 by John Conroe
Web of Extinction by John Conroe
Black Frost by John Conroe
A Flight of Ravens by John Conroe
A Murder of Shadows by John Conroe