John Conroe Books
I'm the Urban Fantasy author of the Demon Accords series. For more information, check out my website or follow me on Facebook at the Demon Accords page.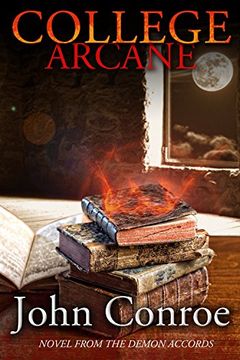 Book 8 of the Demon Accords. College. A time of transition from youth to young adulthood. New lessons, new responsibilities, new distractions. A period of life treasured by most. Unless you happen to attend an institute of higher learning where the bullies are werewolves, the teachers are sadists, and the pretty girls are all deadly. A school like ...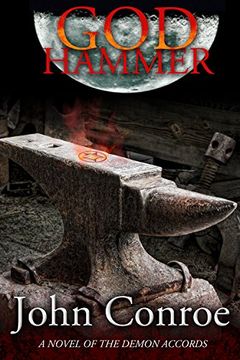 Book 9 - Summer in the Big Apple. Eight million stories of excitement and adventure... plus one. Declan O'Carroll is ready to start his summer internship at the hottest new company on the planet, Demidova Incorporated. What will he be doing? What tasks could he possibly handle for the most famous couple on Earth? After all what could a second semes...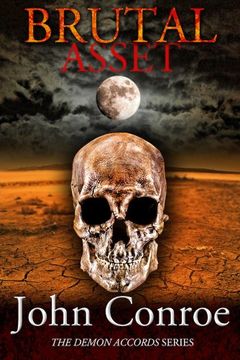 Book 3 of the Demon Accords. Partnered in an uneasy alliance with federal law enforcement, Chris Gordon has been hunting down the outlaw gang, Loki's Spawn, who attacked his vampire girlfriend. But when he finds unexpected hostages who trigger his baser instincts, Chris is thrown into a search for answers to dark questions. How to control his inner...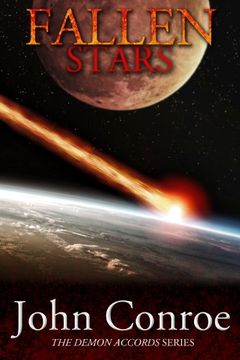 Sometimes discretion is the better part of valor. Sometimes it's just best to get the hell out of Dodge. After turning an ancient vampire to dust and stirring the Coven into a mob of pitchfork- and torch-bearing vampires, Chris Gordon thinks it might be time for a road trip. So, leaving Tanya to calm the troubled masses, he heads south to help a No...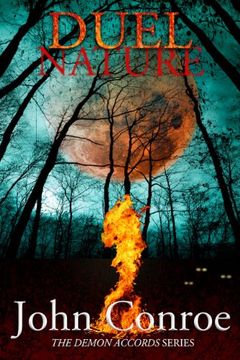 Book 4 of the Demon Accords. Chris and Tanya have been assigned as Coven Rovers, traveling the country and trouble shooting the supernatural community. It's a job that's part cop and part auditor, one that should be long periods of boredom mixed with small parts of action. But this is Chris and Tanya, so a sudden assignment to check on a rogue vamp...
Demon Accords number 10. When a hunter is brutally mauled in northern Maine, it's presumed that a black bear is the killer. But an astute local deputy suspects a more supernatural element. His call for assistance is answered by the supernatural community sending one of their very best. If it takes a thief to catch a thief, who do you use to catch a...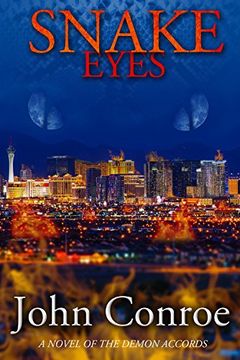 Book 11 of the Demon Accords. Las Vegas. Sin City. What happens in Vegas...could kill most of the human race. When all trails lead Chris, Tanya and their entire team to the desert gambling mecca, the stakes become the highest possible. Facing a hybrid demon werewolf, his death witch mother, undead strippers and pregnancy cravings, Chris must rely o...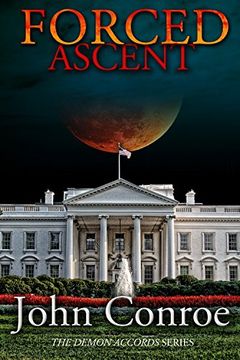 Chris Gordon has never had an easy relationship with the White House. Now, after rescuing his goddaughter from a secret base in New Hampshire, it's reached a new low. You drop one little asteroid onto the continental United States and the entire government goes crazy. On top of that Halloween is fast approaching and demons are popping through into ...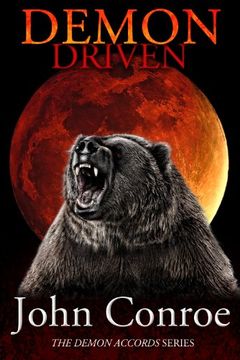 Seven months have passed since Chris Gordon met Tanya Demidova. In that time he has adapted to the vast changes in his life. Being faster and stronger, working for a paranormal police unit and dating a vampire. But new threats appear; from the South, from the North, within the NYPD and from the U.S. government. But his greatest danger is already in...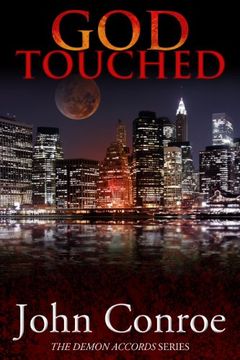 Book 1 of the Demon Accords. Chris Gordon is a rookie with the NYPD - one with a secret. In his spare time Chris is an exorcist without equal with a gift from God. But when he saves a beautiful girl from a demonic attack, he discovers there is more to fear than just demons. Finding himself surrounded by vampires, were weasels, and facing a giant sh...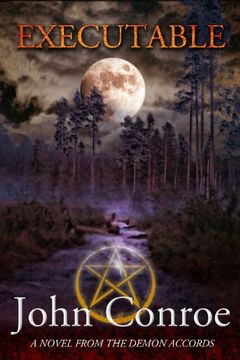 Winterfall by John Conroe
Summer Reign by John Conroe
Demon Divine by John Conroe
Darkkin Queen by John Conroe
C.A.E.C.O. by John Conroe
The Demon Accords Compendium, Volume III by John Conroe
Borough of Bones by John Conroe
The Demon Accords Compendium, Volume 1 by John Conroe
The Demon Accords Compendium, Volume 2 by John Conroe
Web of Extinction by John Conroe
Black Frost by John Conroe
A Flight of Ravens by John Conroe
A Murder of Shadows by John Conroe