Jon Malin Books
Jon Malin is a self-taught artist who started his comics career in the independent market starting out on Digital Webbing Presents #1 followed by some cover work and various pin-ups in Image Comics. His first high profile break came when he was picked up by Rob Liefeld and asked to launch the Nitrogen and Supreme Sacrifice series, written by Robert Kirkman for Liefled's Arcade Comics imprint. He then went on to illustrate a Youngblood revival for Liefeld in 2012. He was eventually acquired by Marvel Comics to illustrate Cable Deadpool before going on to illustrate New Warriors, Thunderbolts, and Cable.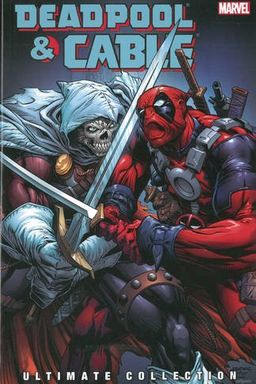 Marvel's top mutant mercs, Wade Wilson and Nathan Summers, are back and forced to live together. Can they coexist without driving each other insane? Expect action, adventure, and plenty of humor as these two fan-favorite anti-heroes team up. This volume includes the entire run of Deadpool and Cable, where they take on Taskmaster, reunite with the X-Men, and team up with a host of other Marvel heroes.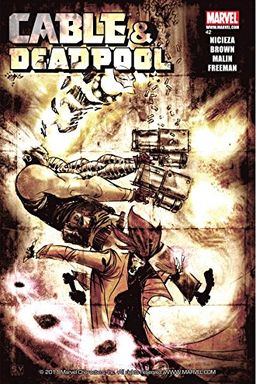 In "Cable & Deadpool #42," readers follow Cable as he faces the aftermath of the X-Men's battle and deals with the loss of his island paradise, Providence. The emotional toll on Cable's soul is explored in this action-packed installment.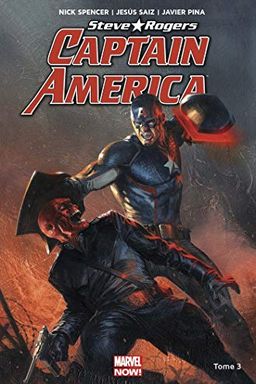 Captain America
Steve Rogers T03 (PAN.MARVEL NOW) (French Edition)
Javier Pina, Jesus Saiz, Nick Spencer
-
2018-01-09
"Secret Empire" is a thrilling and controversial Marvel comic book that reveals the stunning truth about Captain America's loyalty as he becomes an agent of Hydra. With the help of the villainous Baron Zemo, Captain America sets out to bring about his diabolical plan and change the course of the Marvel universe forever. Nick Spencer's masterful storytelling exposes Cap's secret history and leaves readers on the edge of their seats. The stunning illustrations from Javier Pina and Jesús Saiz bring this epic tale to life.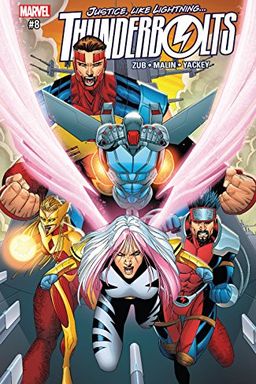 Things that will be broken this issue: A jail. Bones inside the human body. A promise (And maybe, just maybe, your heart)...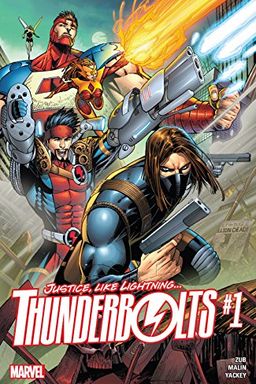 "Thunderbolts #1" explores the blurred lines between heroes and villains as a renegade team, led by the Winter Soldier, rampages through the Marvel Universe. Are they fighting for justice or serving their own agenda? Dive into this thrilling and unpredictable story.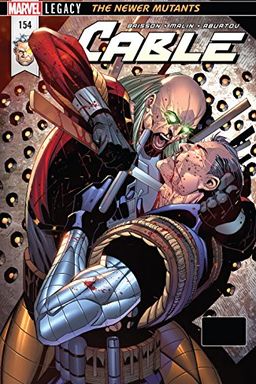 "Cable (2017-) #154" by Ed Brisson is a thrilling Marvel comic that delves into the concept of trust and betrayal. The story follows Cable and the Newer Mutants as they confront Gideon, who plans to kill the last of the powerful External beings to gain immense power. However, their plans are complicated when Blink's allegiances become unclear. Experience the intense action and intrigue in this new issue of Cable.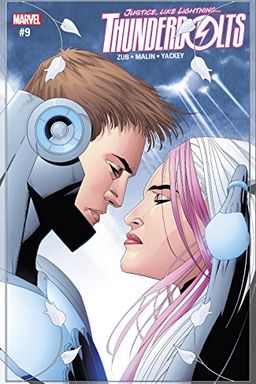 Superheroes face tough decisions in Thunderbolts #9. A team must do the right thing, even when it goes against their ideals. Join them on their journey as they navigate morality and teamwork.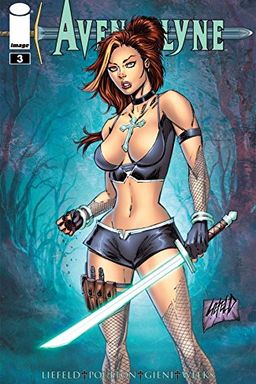 Discover the thrilling conclusion to the first story arc in Avengelyne #3. Follow the epic battle between Avengelyne and the serial killer Torment, while the Red Dragon reveals his true form against Passover. Will Hell find its new second in command? Find out in this page-turning conclusion.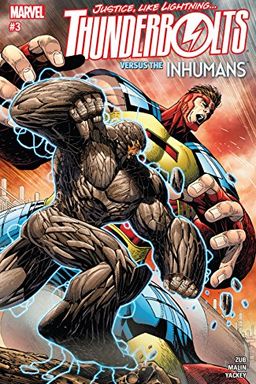 The new Thunderbolts vs. the All-New Inhumans! Who needs diplomacy when there are faces that need punching?...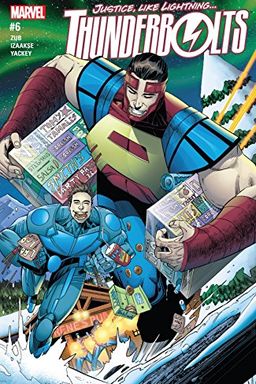 This action-packed comic book follows MACH-X and ATLAS as they face off against security agencies and super-hero teams while on "The Beer Run". With themes of friendship and bravery, this story will leave a lasting impression.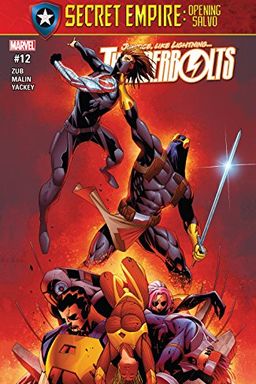 Thunderbolts #2 by Jim Zub
Thunderbolts #10 by Jim Zub, Kurt Busiek
Thunderbolts #5 by Jim Zub
Thunderbolts #4 by Jim Zub
Cable (2017-) #152 by Ed Brisson
Cable (2017-) #153 by Ed Brisson
Thunderbolts, Volume 1 by
Cable (2017-) #150 by Ed Brisson
Thunderbolts, Volume 2 by Jim Zub
Thunderbolts #11 by Jim Zub
Cable, Volume 2 by Ed Brisson
Cable (2017-) #151 by Ed Brisson
New Warriors #8 by Kevin Grevioux
New Warriors, Vol. 2 by Kevin Grevioux
New Warriors #7 by Kevin Grevioux