Jordan Marie Books
I'm just a simple small town country girl, haunted by Alpha Men who talk in my head 24 hours a day. I knew I wanted to write when it became clear I couldn't be happy with just viewing other people's stories. I always wanted to rewrite them. Like why did Jack have to die? Why couldn't Rose move her butt over? Because that was a huge piece of wood she was on, people. Happy Endings should be fought for, but they should always happen. Mine might take some curves and twists, but they eventually get there.Having published over fifty stories, it always feels surreal that this is my life. Hitting USA Today had me crying for days, but nothing is more special than hearing from readers that they loved one of my books. Want to keep up with me? You can here:Newsletter Sign Up- https://www.jordanmarieromance.com/ne...Facebook- https://www.facebook.com/JordanMarieA...Instagram- https://www.instagram.com/jordan_mari...Amazon- https://amzn.to/3ftdTS0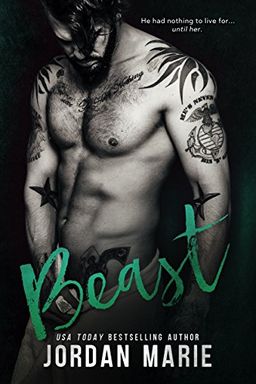 This gritty romance novel is all about rising above a troubled past and falling for the wrong person. The story follows a woman, haunted by her memories, who finds herself in danger due to the complications of a man she can't resist. But this man, wounded and dark, might not be the hero she needs. Will their love be worth the emotional battle they're sure to face? This book is the first in a two-part series.
A couple's love destroys them both, leaving them with nothing. Can they find their way back to each other? Beth fell in love too fast and made decisions to protect her loved ones, but ended up hated. Skull thinks he can't trust her again. Is it worth the risk to let her back in? This is the conclusion to the Devil's Blaze Trilogy, with a happy ending for both couples.
Experience a unique and intense take on the classic Beauty and the Beast tale with this captivating love story. Follow the journey of a woman who fell in love with a beast - fast, hard, and trusting him completely until he shattered her heart. Love isn't always a fairy tale, as it can be messy, dirty, and painful. But can it evolve into something beautiful and worth fighting for? Find out in the final book of the Beast & Beauty Devil's Blaze Duet. Note: Book 1 Beast must be read first.
"Experience the heat and intensity of Burned, a gripping tale of forbidden desire, danger, and dark secrets. Follow the story of Katie and Torch as their one-night stand turns into a dangerous game that neither of them can resist. But with Torch's shady past and Katie's vulnerabilities, can they really trust each other? Get ready for a wild ride full of steamy action and unexpected twists that will leave you breathless."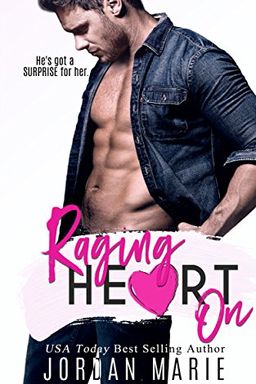 A best friend's proposal to have a baby leaves a ticking biological clock in the forefront of one woman's mind. In need of finding the perfect father, her own friend volunteers his [ahem] "services." With jealousy and forbidden desires brewing, readers will be hooked on this steamy standalone from the Lucas Brothers series.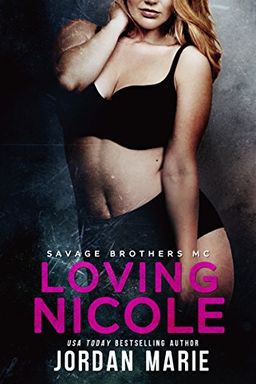 Loving Nicole
Savage Brothers MC
Jordan Marie
-
2017-10-31

(first published in 2015)
A tale of love, loss, and redemption in the world of the Savage Brothers MC. When Nicole's perfect life falls apart, she must navigate the treacherous waters of love and loyalty with her partner, Dragon. Will their bond survive the secrets of their past? This gripping third installment of the Savage Brothers MC Series is a must-read for fans of action-packed romance. Recommended to start with Book 1, Breaking Dragon.
"Captured" tells the story of Beth, who belongs to a powerful family- until she meets Skull. Despite the danger, she falls in love with him and will do anything to keep him safe, even making a deal with the devil. But Skull has a dark side that threatens everything they've built, and he's willing to kill anyone in their way to keep Beth at his side. This intense romance ends in a cliffhanger that continues in the next book.
Emotional warfare dominates this gripping novel about a love that's passionate and tumultuous. Rory finds herself in the middle of a battle between her and Noah, the man she loves. He still yearns for her body but is also out for revenge. With no escape and no plan, Rory is caught in the crossfire. This powerful conclusion to the Savage Brothers MC—Tennessee Chapter series is a must-read for lovers of romantic suspense. But start with Diesel to get the full story.
When an enemy takes a biker's son, he'll do anything to save him. But he never expected the stubborn and beautiful Rory McDaniels to get involved. Despite the danger, she refuses to leave his side, and he quickly realizes that she may be the key to finding his son. Will he be able to keep her safe and get his revenge?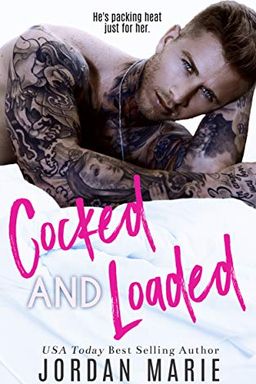 A deputy in his hometown, surrounded by family and friends, finds himself pulled back into a dangerous game of love when the mayor's opinionated and stubborn daughter crashes into his life. What happens when you mix a high-maintenance woman with a cop who won't back down? Find out in this hilarious romantic comedy, complete with a guaranteed happy ending.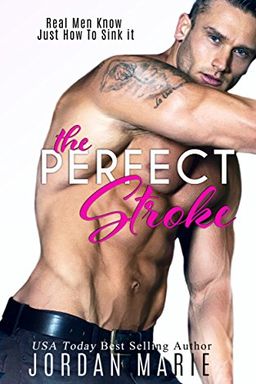 Happy Trail by Jordan Marie
Saving Dancer by Jordan Marie
Claiming Crusher by Jordan Marie
Trusting Bull by Jordan Marie
Il ritmo perfetto. Lucas brothers series by Jordan Marie
Knocking Boots by Jordan Marie
Breaking Dragon by Jordan Marie
Taking Her Down by Jordan Marie
Keeping Her by Jordan Marie
Needing Carrie by Jordan Marie
Beast Comes Home by Jordan Marie
Unwritten Rules by Jordan Marie
A Very Naughty MC Christmas by K.L. Savage, L. Wilder, Jordan Marie, Sandy Alvarez, Crystal Daniels, Cassandra Robbins, Lilly Atlas, Serena Akeroyd, Verlene Landon, Teagan Brooks, India R Adams, Wander Aguiar
Savage Brothers MC Boxed Set by Jordan Marie
Taking It Slow by Jordan Marie
Hot Summer Nights by Jordan Marie
Letting You Go by Jordan Marie
When You Were Mine by Jordan Marie
Ride Me Sweetheart by Jordan Marie
Before We Fall by Jordan Marie
Unjustified Demands by Jordan Marie
Branded by the Mountain Man by Jordan Marie
Unlawful Seizure by Jordan Marie
Ride Hard by Jenika Snow, Jordan Marie
Christmas Carol by Jordan Marie
In Too Deep by Jordan Marie
Where We Began by Jordan Marie
Mr. Heartbreaker by Jordan Marie
His Mail Order Bride by Jordan Marie
Sticky Fingers by Jenika Snow, Jordan Marie
Possess - An Alpha Romance Anthology by Joanna Blake, Cora Brent, Jordan Marie, Cleo Peitsche, Winter Renshaw, D. G. Whiskey, Rebecca Yarros
The Devil's Blaze MC Boxed Set by Jordan Marie
Rev the Engine (An MC Taster Anthology) by Bink Cummings, Selene Chardou, Bella Jewel, Nina Levine, Jordan Marie, L Wilder, Needa Warrant, A.C. Bextor, Addison Jane
Doctor For Hire (Alpha Men Book 2) by Jordan Marie
525 Cherry Blossom Ln. by Jordan Marie
Mistakes I've Made by Jordan Marie
Sticky Fingers (Hot-Bites) by Jenika Snow, Jordan Marie
Swallow Lane by Marie Snow, Jordan Marie, Jenika Snow
A Forbidden Mating by Jordan Marie, Jenika Snow
Filthy Florida Alphas (Box Set) by Jordan Marie
Hot-Bites by Jenika Snow, Jordan Marie
Hot-Bites by Jenika Snow, Jordan Marie
Jingle My Balls by Jenika Snow, Jordan Marie
Going Down Hard by Jordan Marie
Pitch His Tent by Jenika Snow, Jordan Marie
His Innocent Mate by Jordan Marie, Jenika Snow
Knocking Her Up by Jenika Snow, Jordan Marie
Ride My Beard by Jenika Snow, Jordan Marie
Stretched by Jenika Snow, Jordan Marie
Filling Her Up by Jenika Snow, Jordan Marie
Bought and Paid For by Jenika Snow, Jordan Marie
Planting His Seed by Jenika Snow, Jordan Marie