Jordan Marie Books
I'm just a simple small town country girl, haunted by Alpha Men who talk in my head 24 hours a day. I knew I wanted to write when it became clear I couldn't be happy with just viewing other people's stories. I always wanted to rewrite them. Like why did Jack have to die? Why couldn't Rose move her butt over? Because that was a huge piece of wood she was on, people. Happy Endings should be fought for, but they should always happen. Mine might take some curves and twists, but they eventually get there.Having published over fifty stories, it always feels surreal that this is my life. Hitting USA Today had me crying for days, but nothing is more special than hearing from readers that they loved one of my books. Want to keep up with me? You can here:Newsletter Sign Up- https://www.jordanmarieromance.com/ne...Facebook- https://www.facebook.com/JordanMarieA...Instagram- https://www.instagram.com/jordan_mari...Amazon- https://amzn.to/3ftdTS0
Their Love nearly destroyed both of them. Can they find their way back to each other? Beth: Can you love and hate the same person? I fell in love too fast, too young. I made decisions I thought would protect the ones I love. Now I'm hated for them. Skull is the love of my life. But our life was wrapped up in lies. We were captured by them, and left...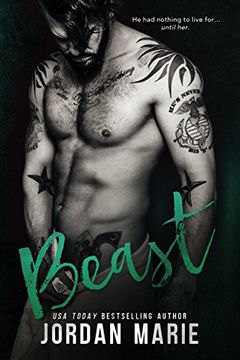 Love isn't always pretty - especially not when you fall for a Beast. I ran like hell from the tragedy in my past. I didn't slow down, and I didn't look back. But I couldn't outrun the memories...or escape the nightmares. I came to North Carolina to be alone. Hayden Graham attracts problems like a magnet. She's a complication I don't need. This time...
This isn't your everyday Beauty and the Beast story. Our love story was tragic, until it wasn't.... Once upon a time I fell in love with a beast. I fell fast, I fell hard, I loved him intensely and I trusted him completely - until he ripped my heart to shreds. Love isn't a fairy tale. It's messy. It's dirty. It's painful, and it's ugly. Until it's ...
Sometimes playing with fire is worth the burn. Katie: He is a very bad man. There is nothing good about him… Unless you count the things he does to me between the sheets. Those are good, very good. Everything else about him is bad to the core. One drunken night of bone-melting sex should have been the end of it—especially since I woke up alone. Unt...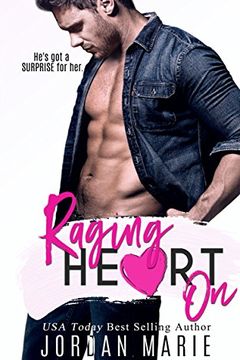 Her biological clock is a ticking time bomb. He's got the tool it takes to get the job done…And then some. Kayla: Life has never been great. If not for White Lucas and his family, I might have been on the streets. They showed me what family was—what I always wanted. Now I'm nearing thirty, I want my own family. The problem is there's no man in the ...
She was my obsession. I was her destruction. Beth:My life is not my own. I belong to the family. Every step I make is dictated. Until him. Skull.The only man I've ever loved. The only man I will ever love. His touch inflames me. I can't stay away—even if I should. I gave him my body and my heart.To keep him safe, I will sell my soul to the devil. T...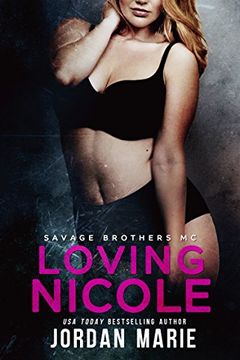 NICOLE I'm marrying my soulmate. We're having a baby. Life is perfect. But having it all, means you have everything to lose. In the blink of an eye, all my dreams slip through my fingers like grains of sand. DRAGON I have it all. My woman has my ring on her finger, my baby in her belly and my club is healing. Then everything goes to hell. Nicole th...
Noah was everything to me. When we were together, the world faded away. He made me remember the girl I used to be. Being with him, helped me find myself. But, our love was like a war— Each side fighting for survival. I still crave his touch. He still wants my body. But Noah's out for revenge. I'm tired of fighting. I don't have a battle plan. I'm j...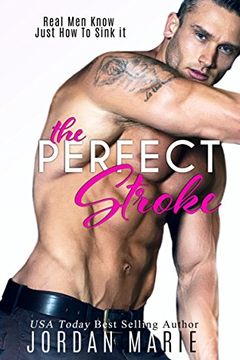 It was one night. He wasn't supposed to rock my world. CC Gray Lucas is everything I hate in a man. Cocky, rich, entitled and a player. He's a pro athlete and his exploits are legendary—one of which was me. We had a one-night-stand. It was wild, passionate, exhilarating and a big mistake. Except maybe it wasn't. Because the more time I spend with h...
I've only truly loved two things in my life. My club and my son. I gave up one, trying to keep the other safe. It worked, too… until an enemy took my son. But he made one mistake— He left me breathing. There's nothing I won't do to save my child. A woman is the last thing I need, especially a woman like Rory McDaniels. She's stubborn, beautiful and...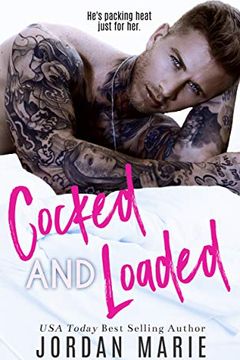 Saving Dancer by Jordan Marie
Happy Trail by Jordan Marie
Trusting Bull by Jordan Marie
Claiming Crusher by Jordan Marie
Breaking Dragon by Jordan Marie
Knocking Boots by Jordan Marie
Taking Her Down by Jordan Marie
Needing Carrie by Jordan Marie
Keeping Her by Jordan Marie
Unwritten Rules by Jordan Marie
Beast Comes Home by Jordan Marie
Savage Brothers MC Boxed Set by Jordan Marie
Taking It Slow by Jordan Marie
Ride Me Sweetheart by Jordan Marie
Letting You Go by Jordan Marie
When You Were Mine by Jordan Marie
Before We Fall by Jordan Marie
Hot Summer Nights by Jordan Marie
Unjustified Demands by Jordan Marie
Branded by the Mountain Man by Jordan Marie
Ride Hard by Jenika Snow, Jordan Marie
Unlawful Seizure by Jordan Marie
Christmas Carol by Jordan Marie
Where We Began by Jordan Marie
Mr. Heartbreaker by Jordan Marie
In Too Deep by Jordan Marie
525 Cherry Blossom Ln. by Jordan Marie
Sticky Fingers by Jenika Snow, Jordan Marie
Possess - An Alpha Romance Anthology by Joanna Blake, Cora Brent, Jordan Marie, Cleo Peitsche, Winter Renshaw, D. G. Whiskey, Rebecca Yarros
Rev the Engine (An MC Taster Anthology) by Bink Cummings, Selene Chardou, Bella Jewel, Nina Levine, Jordan Marie, L Wilder, Needa Warrant, A.C. Bextor, Addison Jane
The Devil's Blaze MC Boxed Set by Jordan Marie
Jingle My Balls by Jenika Snow, Jordan Marie
His Mail Order Bride by Jordan Marie
Doctor For Hire (Alpha Men Book 2) by Jordan Marie
Swallow Lane by Marie Snow, Jordan Marie, Jenika Snow
A Forbidden Mating by Jordan Marie, Jenika Snow
Filthy Florida Alphas (Box Set) by Jordan Marie
Hot-Bites by Jenika Snow, Jordan Marie
Hot-Bites by Jenika Snow, Jordan Marie
Il ritmo perfetto. Lucas brothers series by Jordan Marie
Pitch His Tent by Jenika Snow, Jordan Marie
His Innocent Mate by Jordan Marie, Jenika Snow
Going Down Hard by Jordan Marie
Knocking Her Up by Jenika Snow, Jordan Marie
Sticky Fingers (Hot-Bites) by Jenika Snow, Jordan Marie
Ride My Beard by Jenika Snow, Jordan Marie
Stretched by Jenika Snow, Jordan Marie
Filling Her Up by Jenika Snow, Jordan Marie
Planting His Seed by Jenika Snow, Jordan Marie
Bought and Paid For by Jenika Snow, Jordan Marie
A Very Naughty MC Christmas by K.L. Savage, L. Wilder, Jordan Marie, Sandy Alvarez, Crystal Daniels, Cassandra Robbins, Lilly Atlas, Serena Akeroyd, Verlene Landon, Teagan Brooks, India R Adams, Wander Aguiar
Mistakes I've Made by Jordan Marie