Jordan Silver Books
Jordan Silver is the author of more than 150 steamy romance novels and novellas featuring over the top alpha males and the women who love them.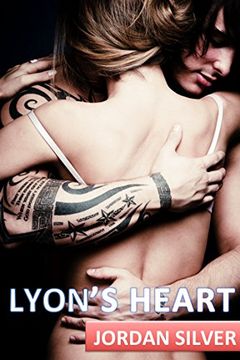 A former bad boy biker turned devoted family man, Colton Lyon wants nothing more than to enjoy his new life with his wife and baby girl. But when their happiness is threatened by an unknown enemy, Colt realizes that being good may not be so easy. Will he be able to protect his family from harm? Find out in this gripping tale of love, loyalty, and danger.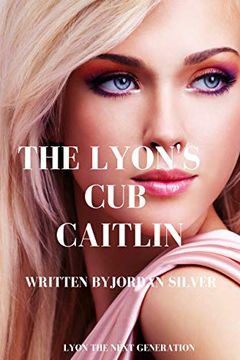 A tough biker dad is fiercely protective of his favored first daughter, Caitlin Lyon. No one is good enough for her, especially not her longtime friend, Todd Henderson. But Todd has spent four years learning from his future father-in-law and is now more than ready to claim his girl. Will he be able to win over the intimidating Lyon patriarch?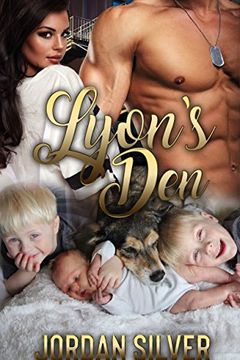 In Lyon's Den, Colton Lyon must balance his reputation as a bad boy biker with his new role as a dedicated family man. With his wife about to give birth to triplets, and a pedophile on the loose, Colton has no time to waste hunting down the criminal himself. But when the local law enforcement fails to act, Colton must take matters into his own hands to protect his family.
Join a group of familiar faces in this action-packed saga where they band together to create a new crime-fighting squad. Discover the ancient ties that link these honorable men and witness their fight to save those who need it most. Follow Jason, a rare blood type who possesses unique abilities, as he embarks on a mission to rescue young girls at risk. Meet Roxana, a survivor seeking vengeance against her captors, and Cierra Mancini, a detective whose suspicions lead her to enlist her husband's help. Follow their thrilling quest as they race against the clock to save Roxana's life and uncover the truth behind her father's death.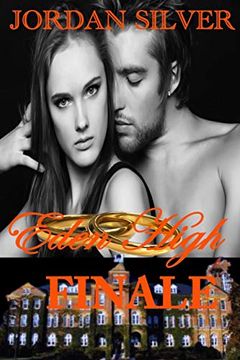 "Experience an exciting conclusion to the High School adventure of Jace Sian and his friends in Eden High Finale. Join them as they celebrate with a quadruple wedding and an exotic honeymoon on a private island. However, things take a thrilling turn when Jace seeks vengeance against Mandy and Stanley back in L.A for their supposed involvement in the attempted murder of his wife. Witness the drama unfold as Many tries to hold onto the life she's always wanted amidst a life of lies and deception. Will Jace's campaign be successful, or will time run out for Many's web of deceit?"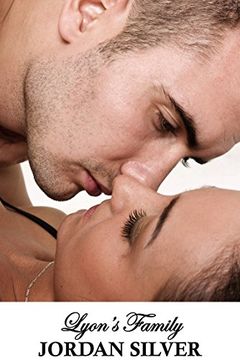 A retired Colton Lyon tries to put his dubious past behind him but finds himself hooked up with a mixed bag of bikers and military types. Their mission is to take down a group of high profile parasites who are involved in human trafficking and other heinous activities. Complicating things further, Colton has a teenage daughter who is in love and a mischievous five-year-old. He also has to keep his mother and wife happy during the holiday season. Lyon's Family is a thrilling tale of family, redemption, and adventure.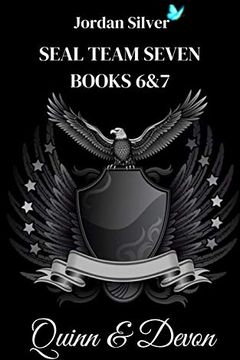 This gripping book follows two SEAL Team Seven soldiers who have held out on marriage until their duty is done. As the only ones left standing, Quinn and Devon must now protect their fellow brothers and their new loves from a dangerous madman. When Quinn's special gift leads him to Kelly, the daughter of an old commander's friend, he finds himself falling for her despite his reservations. Meanwhile, Devon's world is turned upside down when he meets Ariel, a mysterious woman of sweet innocence who reminds him of his late mother. But as they dig deeper into her past, they find obstacles that might challenge their love.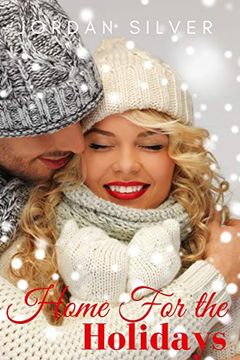 "Home for the Holidays" is a gripping tale of a no-nonsense computer expert who sets out to uncover the truth behind her brother's failed marriage. When Sam discovers that her brother's mistress is behind the rumors of infidelity that caused the split, she decides to take matters into her own hands this holiday season. With twists and turns around every corner, this page-turner will keep you hooked until the very end.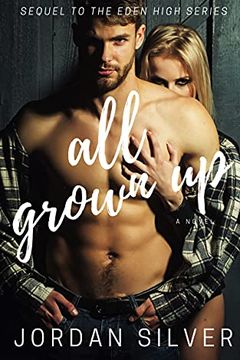 This novel follows Cassie as she grows up and navigates secrets with her boyfriend, Alex. When he returns home, he discovers that Cassie has been hiding things from him. Together, they return to the island where they first fell in love, but Mandy's actions threaten to ruin everything. The characters must find a way to deal with the fallout, with help from an unlikely source.
When a woman from his past unexpectedly returns to his life, a man grapples with the consequences of their past encounter. In this captivating romance novel, readers are taken on a journey of love, loss, and redemption as the two navigate their complicated feelings for each other. Will they be able to start over or is their past too much to overcome? Find out in this gripping page-turner.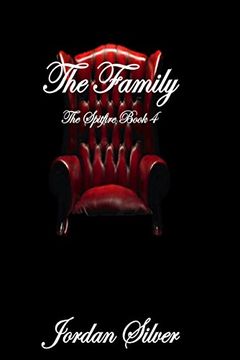 Anarchist Season One by Jordan Silver
Hold Me If You Can by Jordan Silver
Eden High by Jordan Silver
Lady Boss by Jordan Silver
Eden High Series 2 Books 1-6 by Jordan Silver
Men of Honor by Jordan Silver
Eden High Series 2 Book 5 by Jordan Silver
Eden High by Jordan Silver
Eden High by Jordan Silver
Eden High by Jordan Silver
Anarchist by Jordan Silver
My Holiday Joy by Jordan Silver
Forbidden Desire by Jordan Silver
Claiming What's Mine by Jordan Silver
Enthralled With You (Sibling Rivalry) by Jordan Silver
The Dancer by Jordan Silver
Anarchist Season Two by Jordan Silver
Eden High by Jordan Silver
Anarchist Season Two by Jordan Silver
Brett's Little Headaches by Jordan Silver
Dare To Love Again by Jordan Silver
The Champ by Jordan Silver
Bad Boys by Jordan Silver
Kicking and Screaming by Jordan Silver
Anarchist by Jordan Silver
Anarchist Season 2 Book 3 by Jordan Silver
Eden High, Book 3 by Jordan Silver
Eden High Series 2 Book 1 by Jordan Silver
Eden High Series 2 Book 4 by Jordan Silver
Eden High Series 2 Book 2 by Jordan Silver
Lyon's Angel by Jordan Silver
The Pregnancy Affair by Jordan Silver
Flower In The Palace by Jordan Silver
A Family For Christmas by Jordan Silver
The Unconventional Mistress by Jordan Silver
Eden High, Book 2 by Jordan Silver
The Hitman by Jordan Silver
BBW Babysitter's Club Brielle by Jordan Silver
Loving The Enemy by Jordan Silver
Eden High Series 1 by Jordan Silver
Mated Enemies by Jordan Silver
Men of Honor by Jordan Silver
The Bodyguard by Jordan Silver
Sassy Curves by Jordan Silver
Anarchist by Jordan Silver
Eden High Series 2 Book 3 by Jordan Silver
The Daughter In Law by Jordan Silver
The Gambler by Jordan Silver
Caleb's Blessing by Jordan Silver
The Forever Girl by Jordan Silver
Anarchist by Jordan Silver
The Seductress by Jordan Silver
The Returned by Jordan Silver
My Ward My Woman by Jordan Silver
A Killing In The Woods (A Briar Reef Murder Mystery) by Jordan Silver
Teacher's Pet by Jordan Silver
Anarchist by Jordan Silver
Soulless by Jordan Silver
Biker's Law by Jordan Silver
Enraptured By You by Jordan Silver
His Xmas Surprise by Jordan Silver
The Soccer Mom's Bad Boy by Jordan Silver
Eden High, Book 1 by Jordan Silver
Anarchist by Jordan Silver
Gabriel's Promise by Jordan Silver
Dangerously In Love by Jordan Silver
Mountain Man by Jordan Silver
The Villain by Jordan Silver
The Homecoming by Jordan Silver
Talon's Heart by Jordan Silver
Entangled In You (Sibling Rivalry) by Jordan Silver
The Billionaire by Jordan Silver
When Worlds Collide by Jordan Silver
What a Girl Wants by Jordan Silver
His Holiday Gift by Jordan Silver
Captivated by Jordan Silver
Texas Hellion by Jordan Silver
The Soldier's Lady by Jordan Silver
My Curvy Belle by Jordan Silver
Man of Steel by Jordan Silver
Catch Me If You Can by Jordan Silver
Beast Mode Todd by Jordan Silver
Jealous Alpha by Jordan Silver
The Bad Boys Of Capitol Hill by Jordan Silver
Lyon's Crew by Jordan Silver
Diary Of a Pissed Off Wife by Jordan Silver
The Brit by Jordan Silver
Bad Santa by Jordan Silver
Rough Riders by Jordan Silver
The Good Girl by Jordan Silver
Heartless by Jordan Silver
The Billionaire and The Pop Star by Jordan Silver
Fearless by Jordan Silver
The Billionaire's Wife by Jordan Silver
Bad Uncle Too by Jordan Silver
Queen Of My Heart by Jordan Silver
Beast Mode Jake by Jordan Silver
Deception by Jordan Silver
Loving My Best Friend's Daughter by Jordan Silver
Taking What He Wants by Jordan Silver
The Sweetest Revenge by Jordan Silver
Rancher's Little Lover by Jordan Silver
Sweet Redemption by Jordan Silver
The Killer by Jordan Silver
Naughty Neighbors by Jordan Silver
My Little Farm Girl by Jordan Silver
Bad Uncle by Jordan Silver
His Secret Child by Jordan Silver
Secret Desire by Jordan Silver
Wild Child by Jordan Silver
Biker's Baby Girl by Jordan Silver
The Guardian by Jordan Silver
Indiscretion by Jordan Silver
Wicked Desire by Jordan Silver
Strangers In The Night by Jordan Silver
The Reluctant Sub by Jordan Silver
Betrayed by Jordan Silver
His One Sweet Thing by Jordan Silver
My Little Book Of Erotic Tales by Jordan Silver
Forbidden by Jordan Silver
The Surrogate by Jordan Silver
Foster Dad by Jordan Silver
The Claiming by Jordan Silver
My Best Friend's Daughter by Jordan Silver
The Crush by Jordan Silver
Night Visits by Jordan Silver
Southern Heat by Jordan Silver
My Little Book of Spicy Tales Volume 2 by Jordan Silver
Nocturnal Love by Jordan Silver
The Thug by Jordan Silver
Pregnant & Lush by Jordan Silver
His Purrfect Pet by Jordan Silver
The Third Wife by Jordan Silver
The Wives by Jordan Silver
Billionaire's Fetish by Jordan Silver
The Throwbacks A compilation of four complete dark psychological romance novellas by Jordan Silver