Jordan Silver Books
Jordan Silver is the author of more than 150 steamy romance novels and novellas featuring over the top alpha males and the women who love them.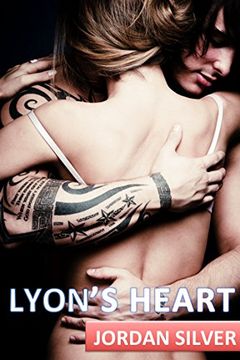 When Katarina Sloane met biker Colton Lyon she never expected her life to take the amazing turn it did. Colt had taken one look at the hot little number and decided she was his. Now married and settled with their new baby girl, all this bad boy turn family man wants is to enjoy his family. But someone seems hellbent on destroying their newfound hap...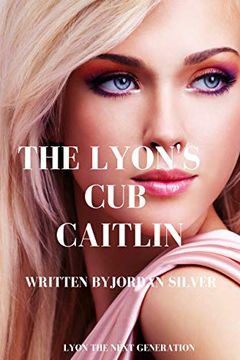 Caitlin Lyon is the favored first daughter of Colton Lyon. Anyone who wants to date her will have to go through this tough as nails biker dad who thinks no one is good enough for his kid, not even the little snot nosed kid who's been hanging around her for the past four years. Todd Henderson has spent the last four years learning his future father ...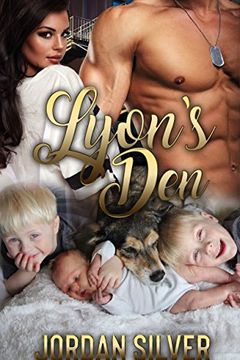 Kat's about to drop triplet's, Mengele's up to some crap I can't get a bead on and there's a pedophile on the loose in my backyard. Welcome to my life! Bad boy Colton Lyon can deal with pretty much anything that comes his way except maybe when it comes to his wife and kids. The once rough and tumble biker is now all in with being a family man and h...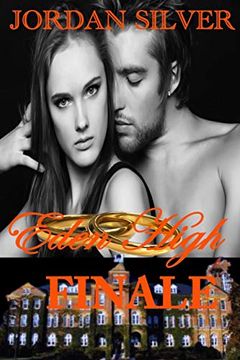 In this conclusion to the High School days of Jace Sian and the gang, we have a quadruple wedding, a honeymoon on a private island and lots of adventure. Jace is watching over his new bride and their friends on Seychelles, while back in L.A. he's started a campaign of vengeance against Mandy and Stanley for their suspected involvement in the attemp...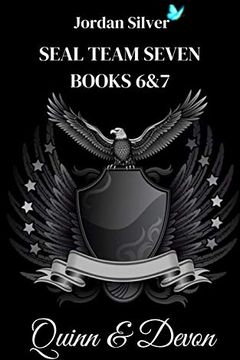 They had a pact. SEAL Team Seven, seven men who had formed an unbreakable bond while fighting to protect their country. None of them would marry until their service to home and country had been fulfilled. Now five of the brothers have found love, smack dab in the middle of them trying to chase down a madman who's out to destroy them and everything ...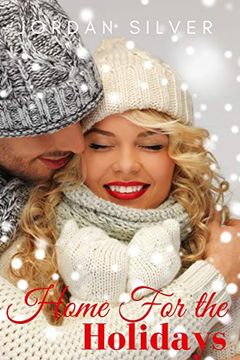 When Samantha's brother cheats on his wife with her best friend, this no nonsense beautiful nerd as she's known to her friends and enemies alike don't buy the story that's floating around. She's always known her bro to be a sensible guy with morals, but this dude is nothing like the boy who'd protected her her whole life.When Sam realizes that it's...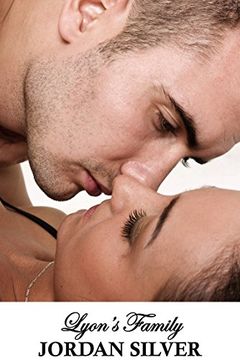 After settling down with his wife and kids, Colton Lyon just wanted to put his past behind him, but now it looks like that past had come back to bite him in the ass. Now he's found himself hooked up with a mixed bag of bikers and military types, whose mission is to take down a group of high profile parasites, who're into everything from human traff...
Ten years ago she climbed into my bed and gave me her innocence. The next day she was gone. I found out later she'd already been promised to someone else. Now she's back and at my mercy. I have none…...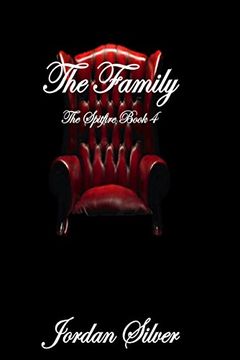 The Family
The Spitfire Book 4
Jordan Silver
-
2017-05-10
In this fast-paced conclusion to the saga of Mouth and Shane, Arianna is faced with dealing with her pregnancy while gearing up for her new life as a wife and mother. She has one more obstacle before she can put her old life behind her; taking the life of the man she watched murder her mother. Shane is racing against the clock to get all his affair...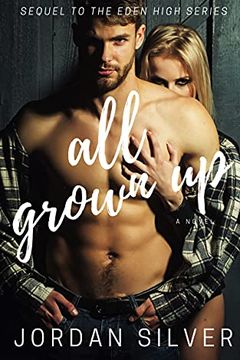 Dare To Love Again by Jordan Silver
Hold Me If You Can by Jordan Silver
Anarchist Season One by Jordan Silver
Eden High Series 2 Book 5 by Jordan Silver
Eden High by Jordan Silver
Lady Boss by Jordan Silver
Eden High by Jordan Silver
Men of Honor by Jordan Silver
Eden High by Jordan Silver
Eden High by Jordan Silver
Eden High Series 2 Books 1-6 by Jordan Silver
Forbidden Desire by Jordan Silver
My Holiday Joy by Jordan Silver
Anarchist by Jordan Silver
Enthralled With You (Sibling Rivalry) by Jordan Silver
Eden High by Jordan Silver
The Champ by Jordan Silver
Claiming What's Mine by Jordan Silver
Anarchist by Jordan Silver
Bad Boys by Jordan Silver
Anarchist Season Two by Jordan Silver
Eden High Series 2 Book 1 by Jordan Silver
Anarchist Season Two by Jordan Silver
The Dancer by Jordan Silver
Eden High, Book 3 by Jordan Silver
Kicking and Screaming by Jordan Silver
Eden High Series 2 Book 4 by Jordan Silver
Brett's Little Headaches by Jordan Silver
Anarchist Season 2 Book 3 by Jordan Silver
Flower In The Palace by Jordan Silver
Eden High Series 2 Book 2 by Jordan Silver
The Unconventional Mistress by Jordan Silver
Loving The Enemy by Jordan Silver
Men of Honor by Jordan Silver
A Family For Christmas by Jordan Silver
BBW Babysitter's Club Brielle by Jordan Silver
The Pregnancy Affair by Jordan Silver
Eden High, Book 2 by Jordan Silver
Lyon's Angel by Jordan Silver
Eden High Series 1 by Jordan Silver
Mated Enemies by Jordan Silver
The Hitman by Jordan Silver
Eden High Series 2 Book 3 by Jordan Silver
Enraptured By You by Jordan Silver
Anarchist by Jordan Silver
Sassy Curves by Jordan Silver
The Bodyguard by Jordan Silver
The Daughter In Law by Jordan Silver
Teacher's Pet by Jordan Silver
The Gambler by Jordan Silver
Mountain Man by Jordan Silver
Anarchist by Jordan Silver
My Ward My Woman by Jordan Silver
A Killing In The Woods (A Briar Reef Murder Mystery) by Jordan Silver
Soulless by Jordan Silver
The Returned by Jordan Silver
The Throwbacks A compilation of four complete dark psychological romance novellas by Jordan Silver
Biker's Law by Jordan Silver
Anarchist by Jordan Silver
The Seductress by Jordan Silver
Caleb's Blessing by Jordan Silver
His Xmas Surprise by Jordan Silver
Entangled In You (Sibling Rivalry) by Jordan Silver
The Soccer Mom's Bad Boy by Jordan Silver
The Forever Girl by Jordan Silver
Eden High, Book 1 by Jordan Silver
Anarchist by Jordan Silver
Gabriel's Promise by Jordan Silver
Talon's Heart by Jordan Silver
The Villain by Jordan Silver
What a Girl Wants by Jordan Silver
The Homecoming by Jordan Silver
Dangerously In Love by Jordan Silver
The Billionaire by Jordan Silver
When Worlds Collide by Jordan Silver
His Holiday Gift by Jordan Silver
The Soldier's Lady by Jordan Silver
Texas Hellion by Jordan Silver
My Curvy Belle by Jordan Silver
Captivated by Jordan Silver
The Bad Boys Of Capitol Hill by Jordan Silver
Man of Steel by Jordan Silver
Jealous Alpha by Jordan Silver
Diary Of a Pissed Off Wife by Jordan Silver
Beast Mode Todd by Jordan Silver
Bad Santa by Jordan Silver
The Brit by Jordan Silver
Catch Me If You Can by Jordan Silver
Lyon's Crew by Jordan Silver
Rough Riders by Jordan Silver
The Good Girl by Jordan Silver
Fearless by Jordan Silver
Heartless by Jordan Silver
Bad Uncle Too by Jordan Silver
Queen Of My Heart by Jordan Silver
The Billionaire and The Pop Star by Jordan Silver
Loving My Best Friend's Daughter by Jordan Silver
The Billionaire's Wife by Jordan Silver
Taking What He Wants by Jordan Silver
Secret Desire by Jordan Silver
Beast Mode Jake by Jordan Silver
Deception by Jordan Silver
The Sweetest Revenge by Jordan Silver
Sweet Redemption by Jordan Silver
The Killer by Jordan Silver
His Secret Child by Jordan Silver
Rancher's Little Lover by Jordan Silver
Wicked Desire by Jordan Silver
My Little Farm Girl by Jordan Silver
Naughty Neighbors by Jordan Silver
Bad Uncle by Jordan Silver
Biker's Baby Girl by Jordan Silver
Foster Dad by Jordan Silver
Wild Child by Jordan Silver
The Guardian by Jordan Silver
The Surrogate by Jordan Silver
Betrayed by Jordan Silver
His One Sweet Thing by Jordan Silver
The Reluctant Sub by Jordan Silver
Indiscretion by Jordan Silver
Strangers In The Night by Jordan Silver
My Little Book Of Erotic Tales by Jordan Silver
Forbidden by Jordan Silver
My Best Friend's Daughter by Jordan Silver
The Claiming by Jordan Silver
The Crush by Jordan Silver
Southern Heat by Jordan Silver
Night Visits by Jordan Silver
My Little Book of Spicy Tales Volume 2 by Jordan Silver
The Thug by Jordan Silver
Nocturnal Love by Jordan Silver
Pregnant & Lush by Jordan Silver
His Purrfect Pet by Jordan Silver
The Third Wife by Jordan Silver
The Wives by Jordan Silver
Billionaire's Fetish by Jordan Silver