Jorge Bucay Books
Jorge Bucay is a gestalt psychotherapist, psychodramatist, and writer from Argentina. His books have sold more than 2 million copies around the world, and have been translated into more than seventeen languages.He was born in a modest family. He started working at the age of thirteen. In the course of his life, he has worked as a traveling salesman selling socks, books and sports clothing, as well as an insurance agent, taxi driver, clown, warehouseman, educator, actor, doctor on duty, host of children's parties, psychiatrist, group coordinator, radio collaborator, and television host.In 1973, he graduated as a doctor from the University of Buenos Aires, and specialized in mental illnesses at the Buenos Aires Pirovano Hospital and at the Santa Mónica clinic.He currently defines his job as professional helper. He divides his attention between attending therapeutic teaching conferences, which have taken him around the world, and the writing of his books, which he considers therapeutic tools.===Jorge Bucay, célèbre auteur à succès sur le continent sud-américain, a écrit 12 best-sellers vendus à plusieurs millions d'exemplaires. Il réside entre Buenos Aires et l'Espagne où cette année - véritable phénomène - sept de ses livres étaient présents dans la liste des meilleures ventes.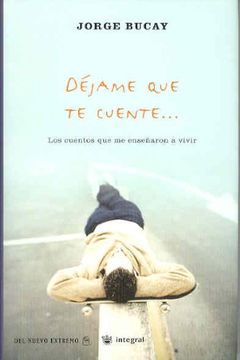 Demián es un muchacho inquieto y curioso: desea saber más sobre sí mismo. Esta búsqueda le conduce hasta Jorge, el Gordo, un psicoanalista muy peculiar que le ayuda a enfrentarse a la vida y a encontrar las respuestas que está buscando con un método muy personal: cada día le cuenta un cuento. Son cuentos clásicos, modernos o populares, reinventados...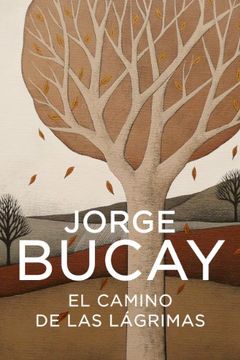 'El camino hacia la realización personal es difícil y continuo', nos dice Jorge Bucay en cada uno de sus libros.La autodependencia, el amor, el dolor y la felicidad son los cuatro caminos que Bucay traza en el mapa que conduce a la plenitud del ser humano, a su autoconsciencia como tal.Cuatro trayectos que cada uno ha de recorrer desde su experienc...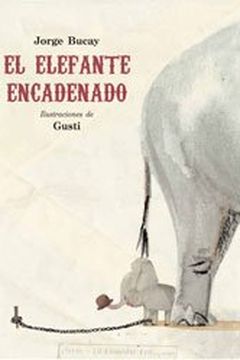 Desde pequeño, el protagonista de nuestra historia se pregunta por qué el elefante del circo, tan fuerte y poderoso, no se libera de la pequeña estaca a la que lo atan después del espectáculo. Un día, un amigo muy sabio le ofrece una respuesta: "El elefante del circo no se escapa porque ha estado atado desde que era muy, muy pequeño. En ese momento...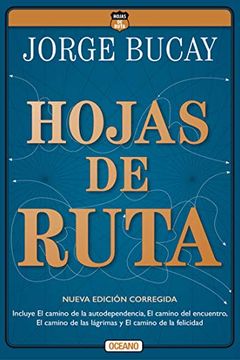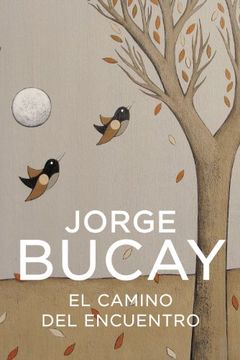 Jorge Bucay explica lo que es el amor, las relaciones con otros y los problemas que provocan.El camino del encuentro es el segundo libro de una serie de cuatro. El primero es El camino de la autodependencia. En este libro aprendemos que nuestra felicidad no puede depender totalmente de otra persona y que el hombre tampoco está preparado para ser co...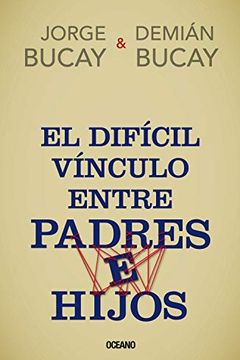 "En lo personal siempre dije que ser padre o madre habla por lo menos de tres cosas: una definida por lo social, otra por lo afectivo y una tercera por la conducta. "Jorge Bucay Jorge y Demián Bucay analizan el vínculo que existe entre padres e hijos y buscan responder preguntas fundamentales: ¿qué es ser padres?, ¿por qué serlo?, ¿para qué?, ¿qué ...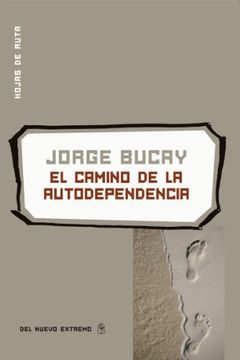 Con un estilo claro y ameno Bucay nos explica por qué no existe la auténtica independencia y por qué la dependencia no nos permite formarnos como individuos. Para ayudarnos a ser independientes, nos propone El camino de la autodependencia, un primer trayecto por conquistar, un punto de partida necesario que nos permitirá alcanzar la autorrealizació...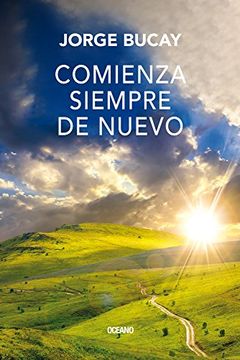 "La fortaleza interior se refleja espontáneamente en la eficacia y la voluntad, en una ampliación de la capacidad de comprender, en la natural perseverancia frente a las dificultades, en una mayor capacidad de tomar decisiones y paradójicamente en una mayor disposición a aprender." Jorge Bucay En Comienza siempre de nuevo , Jorge Bucay reúne textos...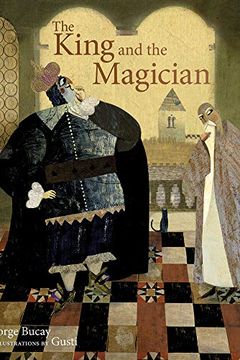 A mighty king discovered someone with more power than himself, a magician. He plots to destroy this most feared enemy, but their confrontation takes an unexpected turn....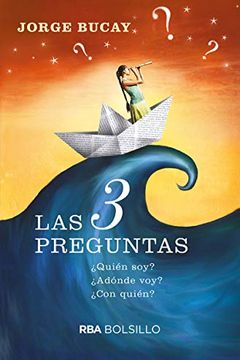 Even though the road to happiness may take different paths, mankind's most fundamental search for answers finds a crossroads in three basic questions: Who am I? What is my path? Who will I share it with? The first challenge encompasses the definitive encounter with the self, learning how to stand on our own. The second is deciding what we'll do wit...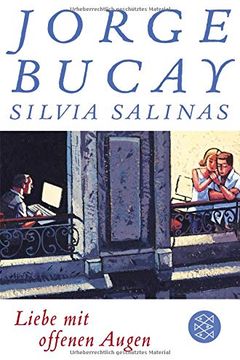 Cuentos clásicos para conocerte mejor by Jorge Bucay
Rumbo a una vida mejor by Jorge Bucay
Eltern und Kinder by Jorge Bucay, Demián Bucay
De la autoestima al egoísmo by Jorge Bucay
Was Märchen über dich erzählen by Jorge Bucay
Empieza hoy el resto de tu vida by Jorge Bucay
Ponle color a tu vida by Jorge Bucay
Todo no termino by Jorge Bucay, Silvia Salinas
Quando me conheci by Jorge Bucay
CUENTOS PARA NIÑOS ADULTOS by
El Juego de los Cuentos(Contiene 5 CDs) by Jorge Bucay
Ponle Oreja a tu Pareja by Héctor Salama Penhos
Cuenta conmigo by Jorge Bucay
Birliktelige Giden Yol by Jorge Bucay
Cuenta conmigo by Jorge Bucay
De la autoestima al egoísmo by Jorge Bucay
Un cuento triste no tan triste by Jorge Bucay
Pozwol, ze ci opowiem... bajki, ktore nauczyly mnie, jak zyc by Jorge Bucay
El camino de la felicidad by Jorge Bucay
Seguir Sin Ti by Jorge Bucay, Silvia Salinas
20 Pasos Hacia Adelante by Jorge Bucay
Cuentos para pensar by Jorge Bucay
Amarse con los ojos abiertos by Jorge Bucay
El candidato by Jorge Bucay
Cartas para Claudia by Jorge Bucay
La felicidad de los días tristes by Jorge Bucay
El libro de los cuentos del mundo by PRESENTA JORGE BUCAY
La Navidad es un cuento by LAURA RESTREPO, JAVIER TOMEO, LUIS MATEO D�EZ, GUSTAVO MART�N GARZO, SOL, MANUEL RIVAS, JUAN JOSÉ MILL�S, JORGE BUCAY, ENRIQUE VILA-MATAS, RAFAEL GUMUCIO, LAURA GALLEGO, ELVIRA LINDO, JULIO LLAMAZARES
El mito de la diosa Fortuna (Libro +CD) by Jorge Bucay
La vida no admite representantes by Jorge Bucay
Escolta m -butxaca (Catalan Edition) by Jorge Bucay