Jorge Bucay Books
Jorge Bucay is a gestalt psychotherapist, psychodramatist, and writer from Argentina. His books have sold more than 2 million copies around the world, and have been translated into more than seventeen languages.He was born in a modest family. He started working at the age of thirteen. In the course of his life, he has worked as a traveling salesman selling socks, books and sports clothing, as well as an insurance agent, taxi driver, clown, warehouseman, educator, actor, doctor on duty, host of children's parties, psychiatrist, group coordinator, radio collaborator, and television host.In 1973, he graduated as a doctor from the University of Buenos Aires, and specialized in mental illnesses at the Buenos Aires Pirovano Hospital and at the Santa Mónica clinic.He currently defines his job as professional helper. He divides his attention between attending therapeutic teaching conferences, which have taken him around the world, and the writing of his books, which he considers therapeutic tools.===Jorge Bucay, célèbre auteur à succès sur le continent sud-américain, a écrit 12 best-sellers vendus à plusieurs millions d'exemplaires. Il réside entre Buenos Aires et l'Espagne où cette année - véritable phénomène - sept de ses livres étaient présents dans la liste des meilleures ventes.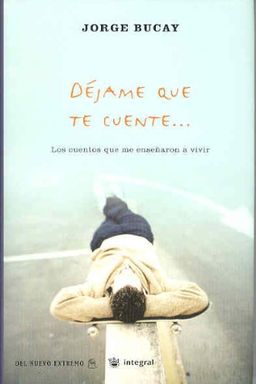 Discover the power of storytelling with Déjame que te cuente. Follow a young, curious boy named Demián on his quest for self-discovery as he seeks the guidance of an unorthodox psychoanalyst named Jorge, who shares a unique method of using classic, modern, and popular tales to help him face the challenges of life. Explore the themes of identity, relationships, and fears through the timeless art of storytelling.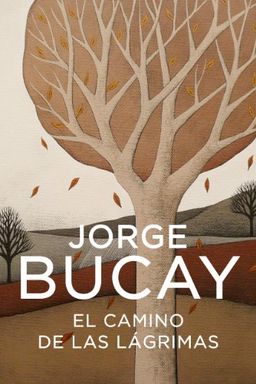 This book by Jorge Bucay explores the difficult and ongoing journey towards personal fulfillment, focusing on four paths: self-reliance, love, pain, and happiness. Each path must be navigated from personal experience and at one's own pace. Bucay emphasizes that the path of tears, while the hardest, is also the most essential - it requires confronting loss and pain in order to move forward.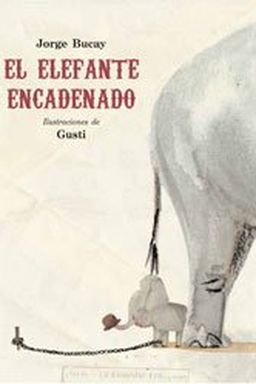 Discover the timeless story of a circus elephant who remains chained to a small stake even though he possesses the strength and power to break free. Through the wisdom of a friend, the protagonist learns that the elephant has been chained since he was a small calf and no longer believes he can escape. This beautiful fable by Jorge Bucay teaches children about the importance of recognizing our own capabilities and possibilities. With stunning illustrations by Gusti, this book is an essential addition to any child's library.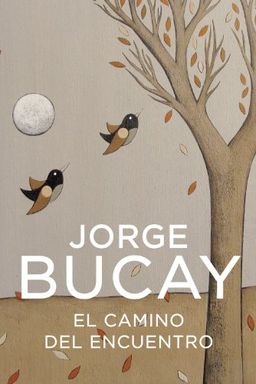 Discover the power of self-dependency and the importance of investigating our ability to love others in this insightful book by Jorge Bucay. In "El camino del encuentro," the author discusses relationships, love, and the problems they can cause. This book is part of a four-part series, with the first book being "El camino de la autodependencia." Learn about the responsibility we have to our own happiness, and the limitations of relying on others for our own fulfillment. Bucay challenges traditional concepts of family, trust, and intimacy, inviting readers to explore the true meaning of love and connection.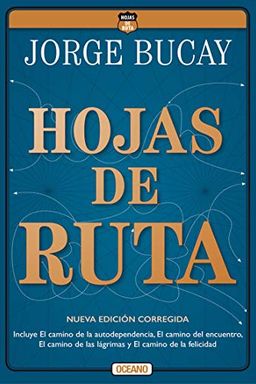 This insightful book by therapist Jorge Bucay offers readers a roadmap for personal growth and self-realization. Divided into four stages - the Path to Self Dependence, the Path to Discovery, the Path of Tears, and the Path to Happiness - each section offers invaluable guidance for those seeking to live a more fulfilling life. Don't miss out on the thread of Ariadna that has helped thousands of readers before you!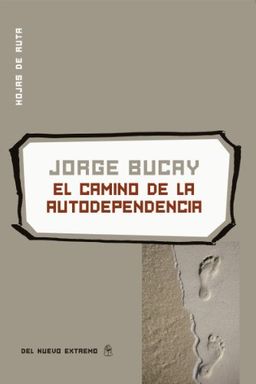 Discover "The Path of Self-Reliance" - an inspiring guide by Jorge Bucay that sheds light on why true independence is elusive and how dependence hinders our personal growth. With a clear and engaging writing style, Bucay offers insights and guidance on how to overcome our dependencies and start on the path to self-realization, success, and happiness. This book is a necessary first step for anyone seeking to conquer their own unique and greatest challenge.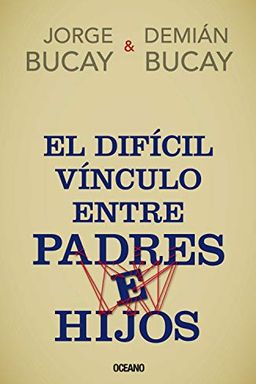 Explore the complex relationship between parents and children with this insightful read from Jorge and Demián Bucay. From the social and emotional to the behavioral aspects of parenting, the authors delve into questions like what it means to be a parent, why we become parents, and what it takes to truly fulfill that role. Drawing on personal as well as clinical experience, the book examines different types of parenting and provides practical advice for building the kind of relationship you want with your children.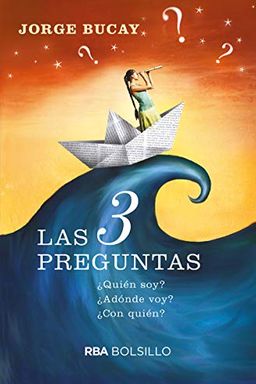 Discover the three fundamental questions that every person must ask themselves on their quest for happiness: Who am I? What is my purpose? Who will I share it with? This anthology provides the keys to answer these age-old questions, encompassing the journey to self-discovery, finding fulfillment and purpose, and the courage to open up to love. Only through an honest exploration of these questions can true happiness and fulfillment be achieved.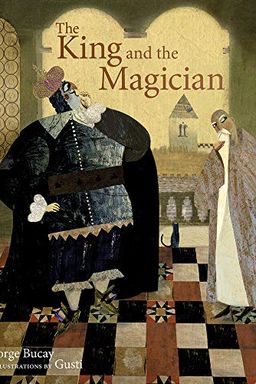 In this captivating tale, a powerful king finds himself face to face with a magician even mightier than himself. Believing the magician to be his greatest threat, the king seeks to destroy him. But as the two clash, an unforeseen twist alters the course of their showdown.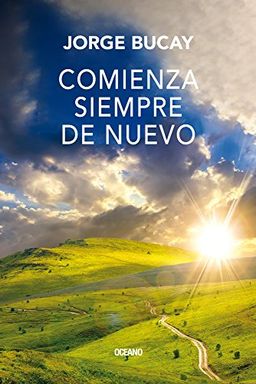 Discover newfound strength and learn to approach life with a more profound sense of self-understanding in Comienza siempre de nuevo by Jorge Bucay. The book, organized around themes of harmony, growth, emotion, and awareness, is a collection of texts that encourage readers to rethink their lives through reflection and introspection. Bucay's writing, imbued with heartwarming anecdotes, stories, and poems, touches on subjects such as self-acceptance, recognizing one's potential, and understanding that our lives are in our own hands. This inspiring guide reminds us that we always have the choice to stop and start anew.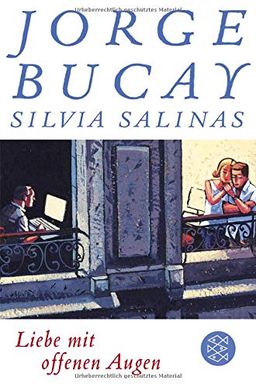 Pozwol, ze ci opowiem... bajki, ktore nauczyly mnie, jak zyc by Jorge Bucay
Cuentos clásicos para conocerte mejor by Jorge Bucay
Rumbo a una vida mejor by Jorge Bucay
Eltern und Kinder by Jorge Bucay, Demián Bucay
Empieza hoy el resto de tu vida by Jorge Bucay
Was Märchen über dich erzählen by Jorge Bucay
Ponle color a tu vida by Jorge Bucay
Todo no termino by Jorge Bucay, Silvia Salinas
Quando me conheci by Jorge Bucay
El Juego de los Cuentos(Contiene 5 CDs) by Jorge Bucay
CUENTOS PARA NIÑOS ADULTOS by
Ponle Oreja a tu Pareja by Héctor Salama Penhos
Cuenta conmigo by Jorge Bucay
Cuenta conmigo by Jorge Bucay
De la autoestima al egoísmo by Jorge Bucay
De la autoestima al egoísmo by Jorge Bucay
Un cuento triste no tan triste by Jorge Bucay
El camino de la felicidad by Jorge Bucay
Seguir Sin Ti by Jorge Bucay, Silvia Salinas
20 Pasos Hacia Adelante by Jorge Bucay
Cuentos para pensar by Jorge Bucay
Amarse con los ojos abiertos by Jorge Bucay
La felicidad de los días tristes by Jorge Bucay
Cartas para Claudia by Jorge Bucay
La vida no admite representantes by Jorge Bucay
El candidato by Jorge Bucay
El libro de los cuentos del mundo by PRESENTA JORGE BUCAY
La Navidad es un cuento by LAURA RESTREPO, JAVIER TOMEO, LUIS MATEO D�EZ, GUSTAVO MART�N GARZO, SOL, MANUEL RIVAS, JUAN JOSÉ MILL�S, JORGE BUCAY, ENRIQUE VILA-MATAS, RAFAEL GUMUCIO, LAURA GALLEGO, ELVIRA LINDO, JULIO LLAMAZARES
El mito de la diosa Fortuna (Libro +CD) by Jorge Bucay
Birliktelige Giden Yol by Jorge Bucay
Escolta m -butxaca (Catalan Edition) by Jorge Bucay