Joseph J. Kassabian Books
Joseph was born and raised in Metro Detroit before enlisting in the US Army when he was seventeen years old. He deployed multiple times to combat zones. He eventually turned his experiences into his first book, The Hooligans of Kandahar.He left the Army in 2013 and began attending Michigan State University, majoring in European History. When he is not writing or buried in a book he spends his time recording his military history podcast, The Lions Led By Donkeys Podcast, and playing all kinds of video games.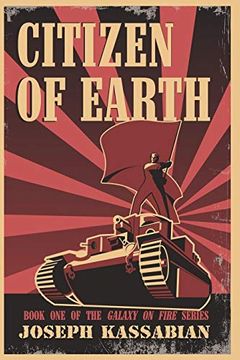 "Citizen of Earth" follows Vincent Solaris, a rebellious teenager who turns his life around after being sentenced to three years of service in the Earth Defense Forces. When an alien attack threatens humanity, Vincent teams up with an unlikely ally, Fiona, a Martian gangster, to survive and save the world. Will they be able to overcome the terrifying Alliance and come out victorious? Find out in this thrilling sci-fi adventure.