Joseph J. Kassabian Books
Joseph was born and raised in Metro Detroit before enlisting in the US Army when he was seventeen years old. He deployed multiple times to combat zones. He eventually turned his experiences into his first book, The Hooligans of Kandahar.He left the Army in 2013 and began attending Michigan State University, majoring in European History. When he is not writing or buried in a book he spends his time recording his military history podcast, The Lions Led By Donkeys Podcast, and playing all kinds of video games.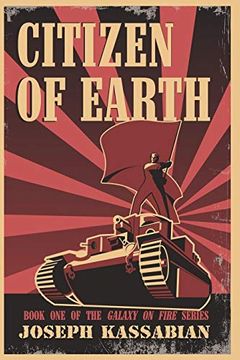 Vincent Solaris is a teenage malcontent who barely graduated from the Detroit District Six School of Ethics. His unplanned future changes dramatically when he is arrested and charged with crimes against the Central Committee. Rather than being put to death, he is sentenced to three-year's service in the Earth Defense Forces. Relieved by this twist ...