Josh Lanyon Books
Josh Lanyon is the author of over sixty titles of classic Male/Male fiction featuring twisty mystery, kickass adventure and unapologetic man-on-man romance.Her work has been translated into eleven languages. The FBI thriller Fair Game was the first male/male title to be published by Harlequin Mondadori, the largest romance publisher in Italy. Stranger on the Shore (Harper Collins Italia) was the first M/M title to be published in print. In 2016 Fatal Shadows placed #5 in Japan's annual Boy Love novel list (the first and only title by a foreign author to place). The Adrien English Series was awarded All Time Favorite Male Male Couple in the 2nd Annual contest held by the 20,000+ Goodreads M/M Group. Josh is an Eppie Award winner, a four-time Lambda Literary Award finalist (twice for Gay Mystery), an Edgar nominee and the first ever recipient of the Goodreads Favorite M/M Author Lifetime Achievement award.Josh is married and lives in Southern California.Find other Josh Lanyon titles at www.joshlanyon.comFollow Josh on Twitter, Facebook, and Goodreads.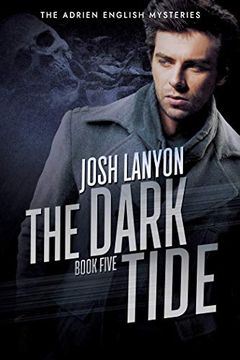 As if recovering from heart surgery beneath the gaze of his over-protective family wasn't exasperating enough, someone keeps trying to break into Adrien English's bookstore. What is this determined midnight intruder searching for?When a half-century old skeleton tumbles out of the wall in the midst of the Cloak and Dagger Bookstore renovation, Adri...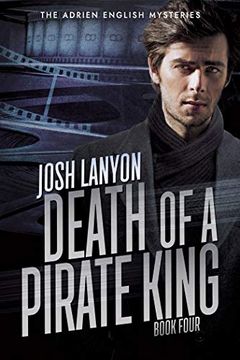 Gay bookseller and reluctant amateur sleuth Adrien English's writing career is suddenly taking off. His first novel, Murder Will Out, has been optioned by notorious Hollywood actor Paul Kane. But when murder makes an appearance at a dinner party, who should be called in but Adrien's former lover, handsome closeted detective Jake Riordan, now a Lieu...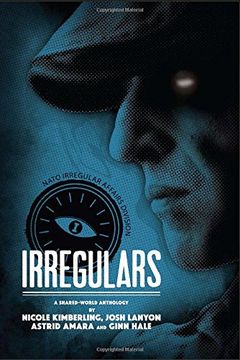 Irregulars
Stories by Nicole Kimberling, Josh Lanyon, Ginn Hale and Astrid Amara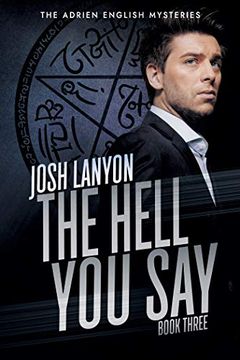 After bookstore clerk Angus flees following terrifying death threats, owner Adrien must contend with a mysterious Satanic cult, a hot and handsome university professor, and his on-again/off-again relationship with closeted LAPD Homicide Detective Jake Riordan....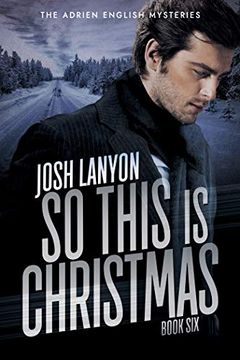 God Help You Merry Gentlemen…Arriving home early after spending Christmas in jolly old England, sometimes amateur sleuth Adrien English discovers alarming developments at Cloak and Dagger Books--and an old acquaintance seeking help in finding his missing boyfriend.Fortunately, Adrien just happens to know a really good private eye…...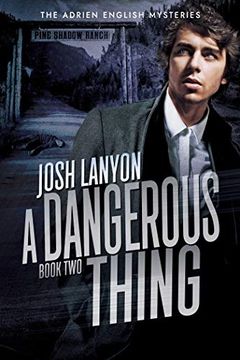 A Dangerous Thing
The Adrien English Mysteries 2
Josh Lanyon
-
2007-06-01

(first published in 2002)
Suffering from writer's block and frustrated with his tentative relationship with hot but closeted L.A.P.D. Homicide Detective Jake Riordan, gay bookseller and mystery writer Adrien English travels to northern California where he finds a body in his front drive. By the time the sheriffs arrive, the body has disappeared, and Adrien once again finds ...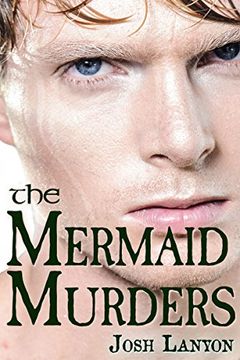 Special Agent Jason West is seconded from the FBI Art Crime Team to temporarily partner with disgraced, legendary "manhunter" Sam Kennedy when it appears that Kennedy's most famous case, the capture and conviction of a serial killer known as The Huntsman, may actually have been a disastrous failure.For The Huntsman is still out there… and the killi...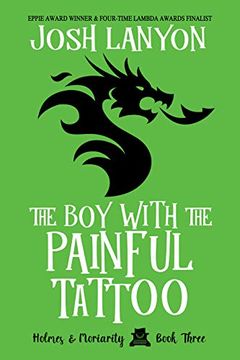 It's moving day at Chez Holmes. Somehow, against Kit's better instincts, he and J.X. are setting up house together. But while J.X. is off at a writing conference, Kit unpacks a crate that should contain either old books or new china. It doesn't. Within the mounds of green Styrofoam popcorn is a dead body. A very dead body.There goes the neighborhoo...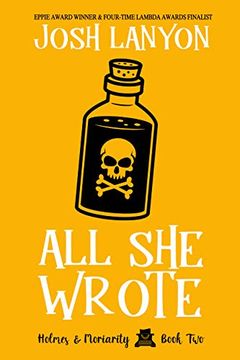 Giving screwball mystery a whole deadly new meaning.A murderous fall down icy stairs is nearly the death of Anna Hitchcock, the much-beloved American Agatha Christie and Christopher Holmes's former mentor. Anna's plea for him to host her annual winter writing retreat touches all Kit's sore spots: traveling, teaching writing classes, and separation ...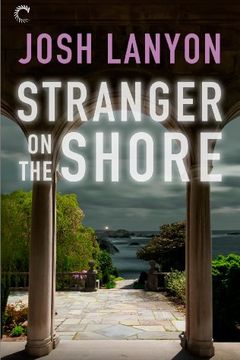 Twenty years ago young Brian Arlington, heir to Arlington fortune, was kidnapped. Though the ransom was paid, the boy was never seen again and is presumed dead. Pierce Mather, the family lawyer, now administers and controls the Arlington billions. He's none too happy, and more than a little suspicious, when investigative journalist Griffin Hadley s...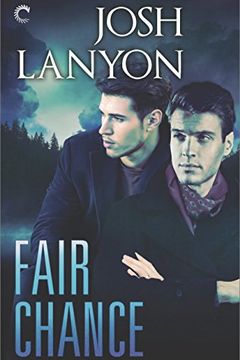 Come Unto These Yellow Sands by Josh Lanyon
The Monet Murders by Josh Lanyon
Mystery at the Masquerade by Josh Lanyon
In Other Words...Murder by Josh Lanyon
The Monuments Men Murders by Josh Lanyon
The Magician Murders by Josh Lanyon
Secret at Skull House by Josh Lanyon
The Parting Glass by Josh Lanyon
Scandal at the Salty Dog by Josh Lanyon
Bell, Book and Scandal by Josh Lanyon
Murder at Pirate's Cove by Josh Lanyon
Man, Oh Man! Writing M/M Fiction for Kinks & Cash by
Josh Lanyon Collected #2 by Josh Lanyon
The Adrien English Mysteries by Josh Lanyon
Cards on the Table by Josh Lanyon
The Adrien English Mysteries by Josh Lanyon
Footsteps in the Dark by Josh Lanyon, Dal Maclean, S.C. Wynne, Nicole Kimberling, C.S. Poe, LB Gregg, Z.A. Maxfield, Meg Perry
In Sunshine or in Shadow by Josh Lanyon
I Buried a Witch by Josh Lanyon
In From the Cold by Josh Lanyon
Merry Christmas, Darling! by Josh Lanyon
Armed and Dangerous by Josh Lanyon
Male/Male Mystery and Suspense Box Set by Josh Lanyon
All's Fair by Josh Lanyon
Christmas Waltz by Josh Lanyon
Sweet Spot by Josh Lanyon
The Art of Dying by Josh Lanyon, Jordan Castillo Price
Footsteps in the Dark by Josh Lanyon, Sarah Black
Short Stories by Josh Lanyon
Requiem for Mr. Busybody by Josh Lanyon
Sweets to the Sweet by Josh Lanyon, Jordan Castillo Price
I'll Be Dead For Christmas by Josh Lanyon, Sarah Black
Boy Meets Body by Josh Lanyon, Sarah Black
To All a (Very Sexy) Good Night by K A Mitchell, Josh Lanyon
Food of the Gods by Sean Kennedy, Josh Lanyon, Jordan Castillo Price
Committed to Memory by J. S. Cook, Josh Lanyon
Point Blank by Josh Lanyon
Partners in Crime by Josh Lanyon
If Only in My Dreams by Josh Lanyon
Love is a Many-Colored Thing by Josh Lanyon
Stranger Things Have Happened by Josh Lanyon
Boy Meets Body by Josh Lanyon
All I Want for Christmas by Josh Lanyon
Esprit de Corps by Victor J. Banis, Samantha Kane, George Seaton, Josh Lanyon
Shadows Left Behind by Josh Lanyon
What's Left of Kisses? by Josh Lanyon
The Movie-Town Murders by Josh Lanyon
Boy Meets Body by Josh Lanyon
Hostage by Josh Lanyon, Sarah Black, Laura Baumbach
The Mysterious by Laura Baumbach, Josh Lanyon, Alex Beecroft
Somebody Killed His Editor by Josh Lanyon
Snowball in Hell by Josh Lanyon
I Spy Something Bloody by Josh Lanyon
Mexican Heat by Laura Baumbach
I Spy Something Christmas by Josh Lanyon
In Plain Sight by Josh Lanyon
Murder in Pastel by Josh Lanyon
Men Under the Mistletoe by Josh Lanyon, Harper Fox, Ava March, K.A. Mitchell
Lovers and Other Strangers by Josh Lanyon, Josh Lanyon
Winter Kill by Josh Lanyon
Stranger in the House by Josh Lanyon
In Sunshine or in Shadow by Josh Lanyon
Blind Side by Josh Lanyon
Fatal Shadows by Josh Lanyon
I Spy Something Wicked by Josh Lanyon
Murder Takes the High Road by Josh Lanyon
Seance on a Summer's Night by Josh Lanyon
The Dickens with Love by Josh Lanyon
In a Dark Wood by Josh Lanyon
A Ghost of a Chance by Josh Lanyon
Don't Look Back by Josh Lanyon
This Rough Magic by Josh Lanyon
The Dark Horse by Josh Lanyon
Out of the Blue by Josh Lanyon
Old Poison by Josh Lanyon
Kick Start by Josh Lanyon
The Dark Farewell by Josh Lanyon
Mummy Dearest by Josh Lanyon
The 12.2-Per-Cent Solution by Josh Lanyon
The Boy Next Door by Josh Lanyon
Blood Heat by Josh Lanyon
Heart Trouble by Josh Lanyon
The Darkling Thrush by Josh Lanyon
Murder Between the Pages by Josh Lanyon
A Case of Christmas by Josh Lanyon
Dangerous Ground by Josh Lanyon
Mainly by Moonlight by Josh Lanyon
The Ghost Had an Early Check-Out by Josh Lanyon
Strange Fortune by Josh Lanyon
Scared Stiff by Josh Lanyon
Plenty of Fish by Josh Lanyon
Night Watch by Josh Lanyon
Jefferson Blythe, Esquire by Josh Lanyon
Everything I Know by Josh Lanyon
Baby, it's Cold by Josh Lanyon
Halloween is Murder by Josh Lanyon
A Vintage Affair by Josh Lanyon
The Curse of the Blue Scarab by Josh Lanyon
Blood Red Butterfly by Josh Lanyon
Body at Buccaneer's Bay by Josh Lanyon
Murder is Served by Josh Lanyon
Death at the Deep Dive by Josh Lanyon
Lament at Loon Landing by Josh Lanyon