Josh Lanyon Books
Josh Lanyon is the author of over sixty titles of classic Male/Male fiction featuring twisty mystery, kickass adventure and unapologetic man-on-man romance.Her work has been translated into eleven languages. The FBI thriller Fair Game was the first male/male title to be published by Harlequin Mondadori, the largest romance publisher in Italy. Stranger on the Shore (Harper Collins Italia) was the first M/M title to be published in print. In 2016 Fatal Shadows placed #5 in Japan's annual Boy Love novel list (the first and only title by a foreign author to place). The Adrien English Series was awarded All Time Favorite Male Male Couple in the 2nd Annual contest held by the 20,000+ Goodreads M/M Group. Josh is an Eppie Award winner, a four-time Lambda Literary Award finalist (twice for Gay Mystery), an Edgar nominee and the first ever recipient of the Goodreads Favorite M/M Author Lifetime Achievement award.Josh is married and lives in Southern California.Find other Josh Lanyon titles at www.joshlanyon.comFollow Josh on Twitter, Facebook, and Goodreads.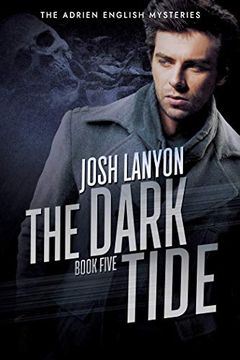 In this thrilling mystery novel, Adrien English is recovering from heart surgery while dealing with a persistent intruder trying to break into his bookstore. When a decades-old skeleton is discovered during renovations, Adrien turns to his ex-lover and private detective for help. But as they uncover surprising secrets from Adrien's past, their investigation may put their hearts in danger. Get ready for a page-turner filled with twists and turns.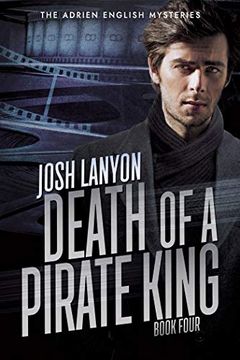 Join Adrien English, a gay bookseller, and amateur sleuth, as his writing career takes off and he becomes embroiled in a murder mystery. When a dinner party takes a deadly turn, Adrien's former lover, Jake Riordan, now a Lieutenant with LAPD, is called in to investigate. Meanwhile, Adrien's new boyfriend, Guy Snowden, may be pushed to the brink. Will Adrien be able to navigate the intricate relationships and solve the case? Find out in Death of a Pirate King.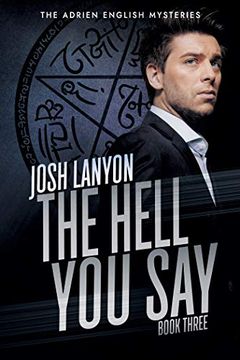 A suspenseful novel that follows bookstore owner Adrien as he navigates through dark and curious occurrences, including a Satanic cult, a charming professor, and a complicated relationship with LAPD detective Jake. When his clerk Angus disappears under death threats, Adrien must confront his own fears and unravel the mystery behind these disturbances.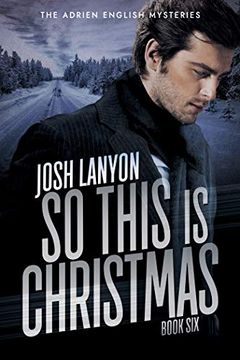 So This is Christmas
The Adrien English Mysteries Book 6
Josh Lanyon
-
2017-01-05

(first published in 2016)
A cozy mystery filled with holiday cheer, "So This is Christmas" follows amateur detective Adrien English as he returns home from a Christmas trip to England. Upon discovering unsettling occurrences at his bookstore, Adrien is approached for help by an old friend searching for his missing boyfriend. With the help of a skilled private investigator, Adrien sets out to solve the mystery and bring joy back to their Christmas season.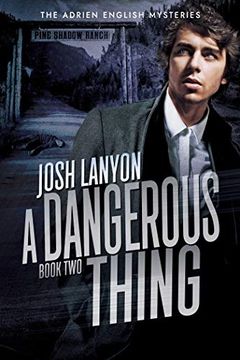 A Dangerous Thing
The Adrien English Mysteries 2
Josh Lanyon
-
2007-06-01

(first published in 2002)
In A Dangerous Thing, a gay bookseller and mystery writer named Adrien English is struggling with writer's block and his romantic relationship with closeted detective Jake Riordan. When Adrien finds a body in his front drive, he must take on the role of amateur sleuth. But as the game turns deadly, he turns to Jake for help. This engrossing and slyly witty thriller will leave you wondering who the mysterious strangers excavating on Adrien's land are, and whether he'll be able to sort out his problems with Jake.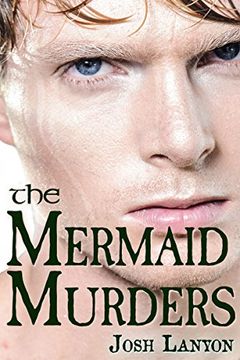 A thrilling crime novel about Jason West, an FBI agent seconded to work with legendary "manhunter" Sam Kennedy. Set against the backdrop of a failed capture of a serial killer known as The Huntsman, the two agents must race against time to prevent a new wave of murders from happening.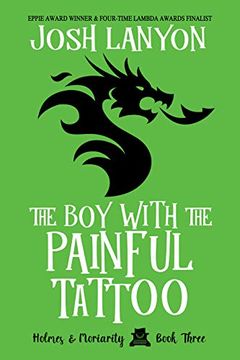 A cozy mystery novel about Kit and J.X. who move in together and stumble upon a dead body during unpacking. With humor and suspense, the book follows their attempts to solve the mystery and uncover the truth about their new neighborhood.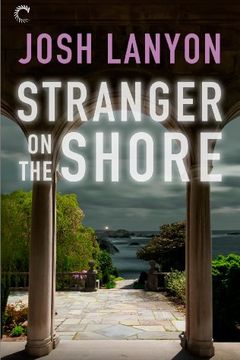 A family lawyer and an investigative journalist clash over the disappearance of a young heir to a fortune, presumed dead for twenty years. Pierce Mather administers and controls the Arlington billions, but when Griff Hadley arrives to write about the mystery, Pierce becomes suspicious. Can Griff uncover the truth before someone buries the past forever?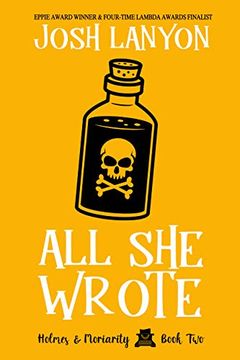 A beloved mystery writer falls down the stairs and it's up to Christopher Holmes to solve who wanted her dead in this screwball mystery. Christopher's ex-lover J.X. is less than thrilled about the situation, but Christopher can't refuse his former mentor's request for him to host her annual winter writing retreat. Amidst six amateur sleuths and dark undercurrents, Christopher senses the killer's secret may lie between the pages of someone's fictional past. Will he solve the mystery before it's too late?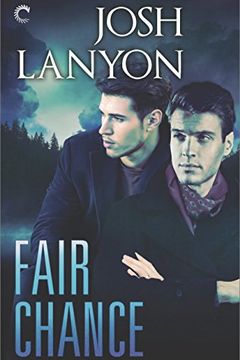 Follow former FBI agent Elliot Mills as he confronts a new serial killer in Fair Chance by Josh Lanyon. Mills thought he was finished with hunting serial killers until he learns that his last target had an accomplice. When Special Agent Tucker Lance goes missing, Mills is sure the killer is back and seeking revenge. But with the lead agent gone and the Sculptor, his last serial killer, hospitalized, Mills realizes he has no choice but to play the killer's game to find Lance before it's too late.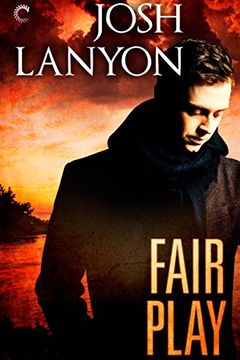 The Monet Murders by Josh Lanyon
Come Unto These Yellow Sands by Josh Lanyon
Mystery at the Masquerade by Josh Lanyon
Irregulars by Josh Lanyon
In Other Words...Murder by Josh Lanyon
The Monuments Men Murders by Josh Lanyon
The Magician Murders by Josh Lanyon
Scandal at the Salty Dog by Josh Lanyon
The Parting Glass by Josh Lanyon
Secret at Skull House by Josh Lanyon
The Adrien English Mysteries by Josh Lanyon
Bell, Book and Scandal by Josh Lanyon
Man, Oh Man! Writing M/M Fiction for Kinks & Cash by
The Adrien English Mysteries by Josh Lanyon
Death at the Deep Dive by Josh Lanyon
Josh Lanyon Collected #2 by Josh Lanyon
In Sunshine or in Shadow by Josh Lanyon
Footsteps in the Dark by Josh Lanyon, Dal Maclean, S.C. Wynne, Nicole Kimberling, C.S. Poe, LB Gregg, Z.A. Maxfield, Meg Perry
Cards on the Table by Josh Lanyon
Body at Buccaneer's Bay by Josh Lanyon
In From the Cold by Josh Lanyon
Male/Male Mystery and Suspense Box Set by Josh Lanyon
Merry Christmas, Darling! by Josh Lanyon
Armed and Dangerous by Josh Lanyon
All's Fair by Josh Lanyon
Short Stories by Josh Lanyon
Sweet Spot by Josh Lanyon
Christmas Waltz by Josh Lanyon
The Art of Dying by Josh Lanyon, Jordan Castillo Price
I Buried a Witch by Josh Lanyon
Sweets to the Sweet by Josh Lanyon, Jordan Castillo Price
Footsteps in the Dark by Josh Lanyon, Sarah Black
I'll Be Dead For Christmas by Josh Lanyon, Sarah Black
Food of the Gods by Sean Kennedy, Josh Lanyon, Jordan Castillo Price
Boy Meets Body by Josh Lanyon, Sarah Black
To All a (Very Sexy) Good Night by K A Mitchell, Josh Lanyon
Committed to Memory by J. S. Cook, Josh Lanyon
Partners in Crime by Josh Lanyon
Point Blank by Josh Lanyon
Requiem for Mr. Busybody by Josh Lanyon
Love is a Many-Colored Thing by Josh Lanyon
Boy Meets Body by Josh Lanyon
Murder at Pirate's Cove by Josh Lanyon
If Only in My Dreams by Josh Lanyon
All I Want for Christmas by Josh Lanyon
Esprit de Corps by Victor J. Banis, Samantha Kane, George Seaton, Josh Lanyon
What's Left of Kisses? by Josh Lanyon
Shadows Left Behind by Josh Lanyon
Boy Meets Body by Josh Lanyon
Stranger Things Have Happened by Josh Lanyon
The 12.2-Per-Cent Solution by Josh Lanyon
Hostage by Josh Lanyon, Sarah Black, Laura Baumbach
The Mysterious by Laura Baumbach, Josh Lanyon, Alex Beecroft
Somebody Killed His Editor by Josh Lanyon
Mexican Heat by Laura Baumbach
I Spy Something Bloody by Josh Lanyon
I Spy Something Christmas by Josh Lanyon
In Plain Sight by Josh Lanyon
Snowball in Hell by Josh Lanyon
Men Under the Mistletoe by Josh Lanyon, Harper Fox, Ava March, K.A. Mitchell
Lovers and Other Strangers by Josh Lanyon, Josh Lanyon
Murder in Pastel by Josh Lanyon
Winter Kill by Josh Lanyon
Fatal Shadows by Josh Lanyon
I Spy Something Wicked by Josh Lanyon
The Movie-Town Murders by Josh Lanyon
Blind Side by Josh Lanyon
In Sunshine or in Shadow by Josh Lanyon
In a Dark Wood by Josh Lanyon
The Dickens with Love by Josh Lanyon
Murder Takes the High Road by Josh Lanyon
Seance on a Summer's Night by Josh Lanyon
A Ghost of a Chance by Josh Lanyon
Don't Look Back by Josh Lanyon
This Rough Magic by Josh Lanyon
The Dark Horse by Josh Lanyon
Out of the Blue by Josh Lanyon
Mummy Dearest by Josh Lanyon
Kick Start by Josh Lanyon
The Dark Farewell by Josh Lanyon
Stranger in the House by Josh Lanyon
Old Poison by Josh Lanyon
The Boy Next Door by Josh Lanyon
Blood Heat by Josh Lanyon
Heart Trouble by Josh Lanyon
The Darkling Thrush by Josh Lanyon
Dangerous Ground by Josh Lanyon
Murder Between the Pages by Josh Lanyon
The Ghost Had an Early Check-Out by Josh Lanyon
A Case of Christmas by Josh Lanyon
Mainly by Moonlight by Josh Lanyon
Strange Fortune by Josh Lanyon
Scared Stiff by Josh Lanyon
Night Watch by Josh Lanyon
Plenty of Fish by Josh Lanyon
Jefferson Blythe, Esquire by Josh Lanyon
Everything I Know by Josh Lanyon
Halloween is Murder by Josh Lanyon
Baby, it's Cold by Josh Lanyon
The Curse of the Blue Scarab by Josh Lanyon
A Vintage Affair by Josh Lanyon
Blood Red Butterfly by Josh Lanyon
Lament at Loon Landing by Josh Lanyon
Murder is Served by Josh Lanyon