Julie Rowe Books
Julie Rowe's first career as a medical lab technologist in Canada took her to the North West Territories and northern Alberta, where she still resides. She loves to include medical details in her romance novels, but admits she'll never be able to write about all her medical experiences because, "No one would believe them!" A double Golden Heart finalist 2006, Julie's writing has appeared in several magazines such as Today's Parent, Reader's Digest (Canada), and Canadian Living. She currently facilitates communication workshops for her local city college. Julie enjoys hearing from her readers. You can reach her at www.julieroweauthor.com or on Twitter @julieroweauthor .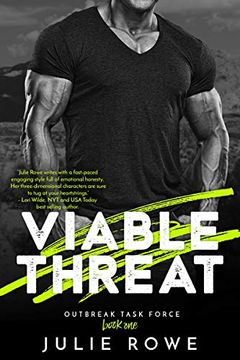 This action-packed book follows Special Forces soldier and medic Walter River as he protects Dr. Lloyd from explosions, snipers, and a bio-engineered microorganism. While trying to keep each other alive, they struggle to deny their intense chemistry. Meanwhile, Dr. Lloyd races to find a cure for the deadly organism. Will they be able to focus on their mission and survive, or will their attraction be too much to handle?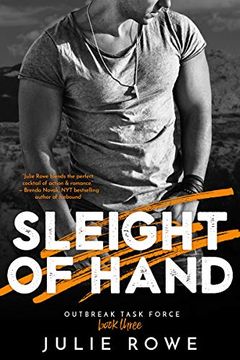 Two CDC professionals, Joy and Dr. Anderson, are tasked with finding out why college students are dying. Their partnership begins with a lot of tension, but as they race against time to solve this daunting task, they learn to trust each other. Will they be able to find a cure and crack the case before they become the terrorists' next targets?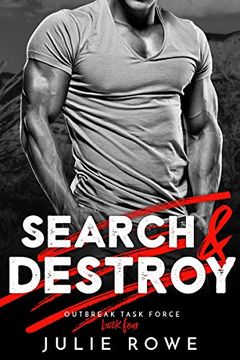 An infectious airborne virus is spreading fast across the U.S., and Dr. Carmen Rodrigues is leading the hunt for the perpetrator. But she doesn't need the distraction of her former lover and bodyguard John Dozer, even though he's willing to risk everything to protect her. As they race to contain the outbreak, secrets about insider bio-terrorists emerge, and Carmen and John will have to trust each other if they want to survive.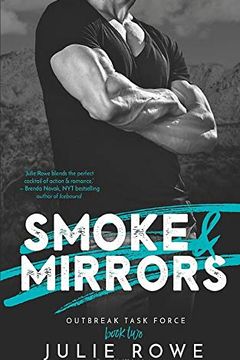 A CDC nurse researching a deadly virus in an isolated Utah town is met with suspicion and danger. Luckily, she has the help of a hot soldier named Smoke. Together, they must race against the clock to identify the virus and stay alive. The two share a connection, but their lives are in constant danger in this gripping and suspenseful read.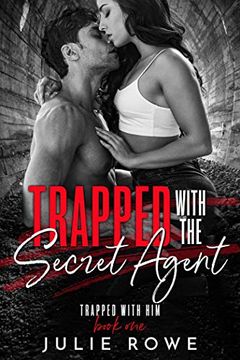 Embark on a suspenseful journey with a personal assistant and a burned out CIA agent as they navigate their way through a terrorist takeover of the US embassy in a small Middle Eastern country. With a nuclear warhead involved, they must discover the terrorists' true intentions and prevent a catastrophic event. Can they escape and find help before it's too late? Will they be able to resist the attraction brewing between them amidst the chaos?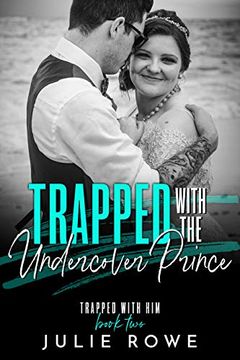 Embark on a thrilling journey with Trauma Surgeon, Dr. Anna Brown, as she unravels her family's past and uncovers a dangerous plot to kill a prince in the tiny European monarchy of Lerasia. Follow Anna as she risks her life to protect the prince, and discover the royal family secret that her dying grandmother insisted was true. Will Anna's journey lead her to a crown on her head for the rest of her life? Find out in this exciting adventure.
In Viral Justice, Colonel Maximillian must head the US Army's Biological Response Team to deal with a potential flu virus rapidly killing people in a remote Iraq village. When assigned a female bodyguard, Sergeant Alicia Stone, he must learn to defend himself and fight back against a madman targeting him with a virus that could wipe out humanity. This action-packed book follows an odd couple who must work together to save the world.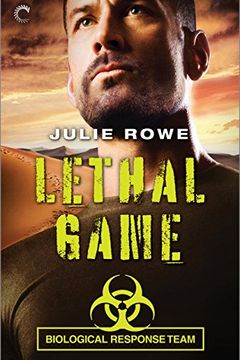 A brilliant virologist and hematologist, Captain Sophia Perry, is sent to investigate a breakout at a Syrian refugee camp, but there's a catch—she's battling cancer. As Sophia's health deteriorates, her assigned protector, Communications Sergeant Connor Button, finds himself falling for her while he tries to keep her safe. With Sophia determined to find the source of the outbreak, Connor must find a way to help her before her body fails her. This action-packed book is perfect for anyone interested in a thrilling medical espionage tale.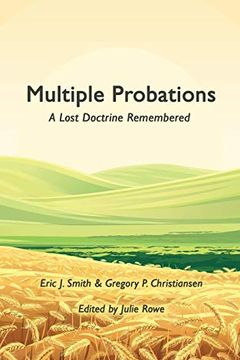 Explore the fascinating doctrine of Multiple Mortal Probations, held by most of the world's major religions except Christianity. Could this be the most unifying doctrine among all religions? This book provides an array of historical sources and traces the concept in the Bible and apocryphal texts. Join the authors as they explore this intriguing topic and provide insightful answers to related questions.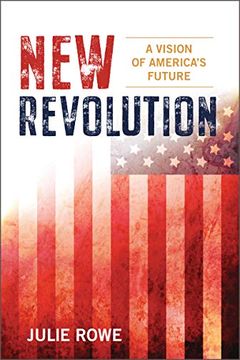 Explore the future of America in New Revolution, a riveting account by Julie Rowe. With remarkable sensory gifts, Rowe sheds light on events that will affect the nation in unimaginable ways. Her descriptions of other realms and future catastrophes are both sobering and humbling. What's more, her insights are sure to affect readers on a personal level. When facing enemies that seek to destroy America and all she stands for, watch in wonder as a miraculous revolution takes place. Let Julie Rowe's unique insights inspire and inform you about the future of America.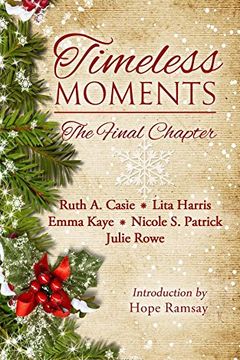 Timeless Moments
Ruth A. Casie, Lita Harris, Emma Kaye, Nicole S. Patrick, Julie Rowe
-
2015-10-03
The Church of the Firstborn by Gregory P Christiansen, Eric J Smith
Faith in Tribulation by Eric J Smith, Julie Rowe
The Message by Eric J Smith, Julie Rowe
Timeless Vows by Ruth A. Casie, Lita Harris, Emma Kaye, Nicole S. Patrick, Julie Rowe
Timeless Treasures by Ruth A. Casie, Lita Harris, Emma Kaye, Nicole S. Patrick, Julie Rowe
Timeless Keepsakes by Ruth A. Casie, Lita Harris, Emma Kaye, Nicole S. Patrick, Julie Rowe
What I See by Eric J Smith, Julie Rowe
It Came from the North by Julie Rowe, Kevin Thornton
Ming Dynasty. Ming Dynasty China. Ming Dynasty Featuring by Susan Li, Julie Rowe
Hematology-Oncology Clinical Questions by Julie Rowe, Anneliese Gonzalez, Syed Jafri, Putao Cen, Zeyad Kanaan, Robert Amato, Adan Rios, Hazem El Osta, Virginia Mohlere
Fool's Gold by Trip Williams, Brenda Sinclair, Sheila Seabrook, Alyssa Linn Palmer, Louise Behiel
Timeless Escapes by Ruth A. Casie, Lita Harris, Emma Kaye, Nicole S. Patrick, Julie Rowe
Summer Heat by Teri McGill, Dianne Drake, Julie Rowe, Lucy Marker, Susan Sheehey, Karen Chesley, CJ Matlyn, Libby Kay, Jen FitzGerald, Joelle Casteel, Dal Cecil Runo
Deadly Strain by Julie Rowe
footprints on my heart by Julie Rowe
Men of Action by Julie Rowe
The Julie Rowe Show by Julie Rowe
Second Chance Lucky (Timeless Tales) by Julie Rowe
Hollywood Scandal by Julie Rowe
Molly Gets Her Man by Julie Rowe
Enticing the Spymaster by Julie Rowe
Saving the Rifleman by Julie Rowe
Playing Doctor by Julie Rowe
Aiding the Enemy by Julie Rowe
Undefined by C'Yana Edison