Jun'ichirō Tanizaki Books
Jun'ichirō Tanizaki (谷崎 潤一郎) was a Japanese author, and one of the major writers of modern Japanese literature, perhaps the most popular Japanese novelist after Natsume Sōseki. Some of his works present a rather shocking world of sexuality and destructive erotic obsessions; others, less sensational, subtly portray the dynamics of family life in the context of the rapid changes in 20th-century Japanese society. Frequently his stories are narrated in the context of a search for cultural identity in which constructions of "the West" and "Japanese tradition" are juxtaposed. The results are complex, ironic, demure, and provocative.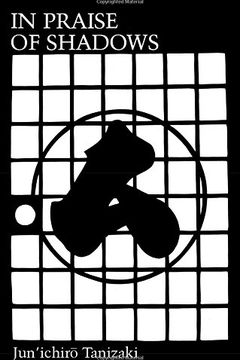 Explore the beauty of aesthetics through the lens of Japanese novelist Junichiro Tanizaki. In this essay, Tanizaki examines architecture, jade, food, and even toilets, delving into the importance of the use of space in buildings. Discover the allure of laquerware under candlelight and the mysterious women of the dark house of pleasure.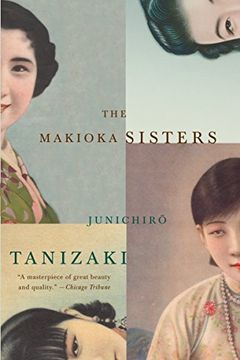 A poignant and unsparing portrait of a family and society in Osaka before World War II. The Makioka sisters, four aristocratic women, strive to preserve their way of life as modernity threatens to engulf them. Eldest sister Tsuruko clings to family prestige, while Sachiko compromises to secure her sisters' future. Yukiko is held to strict standards, and Taeko rebels through scandalous romances. This classic of international literature is filled with vignettes of upper-class Japanese life and captures both decorum and heartache.
"Mermaids' Lament and Sorcerer's Spell" takes readers on a journey to a strange park in a country that cannot be identified as either Eastern or Western. This collection of short stories is heavily influenced by foreign cultures and is written by author Junichiro Tanizaki. The second edition includes illustrations by Mizushima Iho, making the reading experience even more engaging. Kindle users will also enjoy the ability to highlight, take notes, and look up words using the in-app tools.
This beautiful Japanese novella tells the story of a blind young woman with incredible musical talent, and the relationship she forms with her apprentice. As they navigate their complicated dynamic, tragedy strikes, and the two must rely on each other in a secluded world. The book also includes a humorous and inventive tale about a writer collecting material for a historical novel in the beautiful city of Yoshino.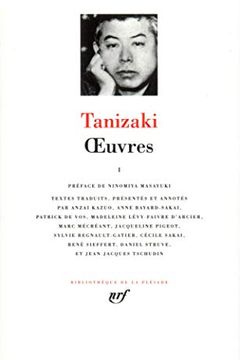 Œuvres, Tome I
Oeuvres, tome 1 [Bibliotheque de la Pleiade](French Edition) (Bibliothèque de la Pléiade, 434)
Junichiro Tanizaki
-
1997-02-21
This first tome of collected works by Junichiro Tanizaki spans his entire writing career and reveals the tension between Japan's rapid westernization and the vestiges of a now-obsolete refinement. The book's main theme is the relationship between men and women, or the tension between flesh and ideal. With thirty-four stories, including sixteen never before translated into French, readers will gain a better understanding of Tanizaki's evolution as a writer and the coherence of his body of work.
This masterpiece by a renowned Japanese author tells the story of four sisters from a prestigious family in the Kansai region. While the third sister Yuki's marriage search drives the plot, the novel also explores the intricacies of various characters and the seasons and customs of the region. The novel is a celebration of women, showcasing a rarely depicted aspect of Japanese culture, and is written in a beautiful and refined style. This work has won several prestigious awards, proving the author's broad literary sensibilities beyond his reputation for eroticism.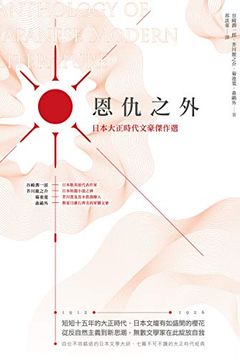 Experience the blossoming of Japanese literature during the Taisho era with this collection of seven classic works by four legendary writers. From anti-naturalism to new thought, this book captures the essence of the era. Explore the works of Junichiro Tanizaki, Ryunosuke Akutagawa, Koji Uno, and Ogai Mori, including Akutagawa's haunting "Hell Screen" and Tanizaki's sensual "Tattoo." Don't miss Koji Uno's historical novel, "Beyond Revenge," and Ogai Mori's illuminating essays, all in one volume.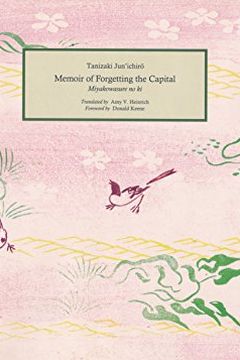 The Buffoon by Junichiro Tanizaki
Elogio de la sombra / Sobre la indolencia / Amor y pasión by Junichiro Tanizaki
Seven Japanese Tales by Junichiro Tanizaki
Storia di Tomoda e Matsunaga by
Retrato de Shunkin by Junichirô Tanizaki
Il veleno di Afrodite by Jun'ichiro Tanizaki
Lob der Meisterschaft by Jun'ichiro Tanizaki
A Cat, a Man, and Two Women by Junichiro Tanizaki
Devils in Daylight by Junichiro Tanizaki
The Key & Diary of a Mad Old Man by Junichiro Tanizaki
The Gourmet Club by Jun'ichiro Tanizaki
Pianto di sirena e altri racconti by
Le tatouage by Junichirô Tanizaki
The Secret History of the Lord of Musashi & Arrowroot by Junichiro Tanizaki, Anthony H. Chambers
Naomi by Junichiro Tanizaki
La madre del capitán Shigemoto by Junichirô Tanizaki
Red Roofs and Other Stories by Jun'ichiro Tanizaki
Childhood Years by Jun'ichiro Tanizaki
The Reed Cutter & Captain Shigemoto's Mother by Junichiro Tanizaki
Quicksand by Junichiro Tanizaki
In Black and White by Jun'ichirō. Tanizaki
Some Prefer Nettles by Junichiro Tanizaki
The Key by Junichiro TANIZAKI
The Maids by Junichiro Tanizaki
Gold und Silber by Junichiro Tanizaki
Il ponte dei sogni e altri racconti by
Le Meurtre d'O-Tsuya by Junichirô Tanizaki
Diary of a Mad Old Man by Junichiro Tanizaki
Οι πολέμαρχοι by Junichiro Tanizaki
Terror by Jun'ichiro Tanizaki
Yoshino by Junichiro Tanizaki
Liebe und Sinnlichkeit by Jun'ichiro Tanizaki
El guapo by Junichirô Tanizaki