Jun'ichirō Tanizaki Books
Jun'ichirō Tanizaki (谷崎 潤一郎) was a Japanese author, and one of the major writers of modern Japanese literature, perhaps the most popular Japanese novelist after Natsume Sōseki. Some of his works present a rather shocking world of sexuality and destructive erotic obsessions; others, less sensational, subtly portray the dynamics of family life in the context of the rapid changes in 20th-century Japanese society. Frequently his stories are narrated in the context of a search for cultural identity in which constructions of "the West" and "Japanese tradition" are juxtaposed. The results are complex, ironic, demure, and provocative.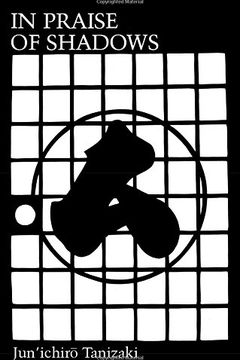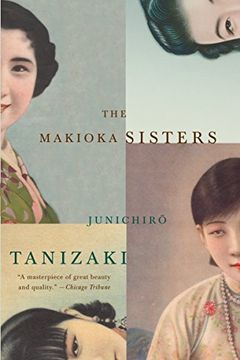 《春琴抄》是日本唯美大师谷崎润一郎最著名的中篇小说。大阪药材商之女春琴幼年双目失明,她美貌聪颖,天赋过人,在音曲方面表现出惊人的才华。来她家做学徒的少年佐助倾慕她,尽心服侍之余,自己也暗地学习三味线,两人成为半主仆半师徒的关系。自立门户后,春琴因招人忌恨,被人毁容,佐助也自刺双目,两人深入无人知晓的二人世界。《吉野葛》是以吉野地方历史传说为背景创作的中篇小说,亦虚亦实,饶有趣味。"我"准备创作以吉野地方为背景的历史小说,到吉野来收集资料,却引出了"我"的朋友津村思慕早逝母亲的旧事,并缔结了一段美好姻缘。...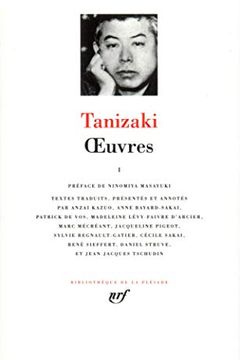 Œuvres, Tome I
Oeuvres, tome 1 [Bibliotheque de la Pleiade](French Edition) (Bibliothèque de la Pléiade, 434)
Junichiro Tanizaki
-
1997-02-21
Ce volume contientLe Tatouage - Le Kilin - Les Jeunes garçons - Le Secret - Terreur - La Haine - Une Mort dorée - Le Meurtre d'O-Tsuya - L'Espion du Kaiser - Visions d'un lit de douleur - La Complainte de la sirène - Morosités d'un hérétique - Les Deux Novices - Le Petit Royaume - Nostalgie de ma mère - Le Pied de Fumiko - Affres d'un jeune garçon ...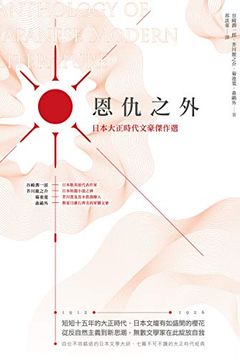 短短十五年的大正時代,日本文壇有如盛開的櫻花;從反自然主義到新思潮,無數文學家在此綻放自我。四位不容錯過的日本文學大師,七篇不可不讀的大正時代經典。日本耽美派代表作家│谷崎潤一郎本書收錄了新浪漫主義文學家谷崎潤一郎的早期成名作〈刺青〉,透過其對頹廢情感與女體神祕感的描繪,刻劃出了一位試圖在醜惡、頹廢、怪異與恐怖中尋求官能之美的作家意象。日本短篇小說之神│芥川龍之介這位與愛倫坡、莫泊桑齊名的鬼才作家,在其短短三十五年的人生中,寫下了一百五十餘篇小說,作品如《羅生門》等多次入選為日本和臺灣的中學課本教材。本書收錄他另一篇早期成名作──用極端筆法描述藝術與權力間糾葛的〈地獄變〉,以及其晚年受基督教影響的代表作〈南京的基督〉。芥川賞及直木賞創辦人│菊池寬菊池寬是與芥川龍之介同為新思潮派代表作家,創辦...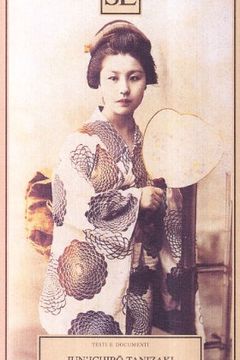 "In un testo del 1962, che qui fa da appendice ai racconti, Yukio Mishima scrive: "Per Tanizaki la bellezza, così ardua per chi la considera con lo sguardo del ricercatore, è un problema di una grande semplicità. Per renderla reale sarà sufficiente mutare aspetto alla realtà. E quando la bellezza si sarà manifestata, basterà inginocchiarsi al suo c...
Memoir of Forgetting the Capital by Jun'ichirō. Tanizaki
The Buffoon by Junichiro Tanizaki
Elogio de la sombra / Sobre la indolencia / Amor y pasión by Junichiro Tanizaki
Seven Japanese Tales by Junichiro Tanizaki
Retrato de Shunkin by Junichirô Tanizaki
The Gourmet Club by Jun'ichiro Tanizaki
Lob der Meisterschaft by Jun'ichiro Tanizaki
Devils in Daylight by Junichiro Tanizaki
A Cat, a Man, and Two Women by Junichiro Tanizaki
Storia di Tomoda e Matsunaga by
The Key & Diary of a Mad Old Man by Junichiro Tanizaki
Le tatouage by Junichirô Tanizaki
Red Roofs and Other Stories by Jun'ichiro Tanizaki
Naomi by Junichiro Tanizaki
The Reed Cutter & Captain Shigemoto's Mother by Junichiro Tanizaki
The Secret History of the Lord of Musashi & Arrowroot by Junichiro Tanizaki, Anthony H. Chambers
Pianto di sirena e altri racconti by
La madre del capitán Shigemoto by Junichirô Tanizaki
Childhood Years by Jun'ichiro Tanizaki
In Black and White by Jun'ichirō. Tanizaki
Quicksand by Junichiro Tanizaki
Some Prefer Nettles by Junichiro Tanizaki
Il ponte dei sogni e altri racconti by
The Key by Junichiro TANIZAKI
Il veleno di Afrodite by Jun'ichiro Tanizaki
The Maids by Junichiro Tanizaki
Gold und Silber by Junichiro Tanizaki
Le Meurtre d'O-Tsuya by Junichirô Tanizaki
Diary of a Mad Old Man by Junichiro Tanizaki
Liebe und Sinnlichkeit by Jun'ichiro Tanizaki
Οι πολέμαρχοι by Junichiro Tanizaki
Terror by Jun'ichiro Tanizaki
Yoshino by Junichiro Tanizaki
El guapo by Junichirô Tanizaki