K.A. Knight Books
K.A Knight is a Romance author from a little town in England. She writes the monsters you love to hate. The crazier the better.She loves her fur babies, coffee and a good book. Katie also has an obsession with monster flicks, and plans to re-watch them all!Facebook Reader Group - https://www.facebook.com/groups/Katie...Facebook Page - https://www.facebook.com/KatieKnightA...Instagram - https://www.instagram.com/katieknight...http://eepurl.com/drLLoj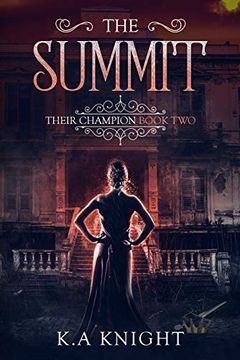 Enter a world of war and revenge in this intense 18+ Reverse Harem Romance. The Summit has been called and the clans have gathered. As old horrors arise and bonds break, one woman finds herself in the center of it all. But before she can save them, she must face her biggest challenge - herself. Get ready for a heart-pounding tale filled with action, passion, and a warning: scenes and references of abuse. Will they survive? Or will the sands turn red before The Summit is through?
A woman seeks revenge after her husband kills her, but she reawakens with a dark and buried something inside. She doesn't know what she is, and all she can think about is getting even with her husband. However, the monsters lurking in the shadows claim that she is theirs. This 18+ reverse harem romance is a dark and intense read containing abuse and assault, graphic sex scenes, and violence. Are you ready to face the darkness?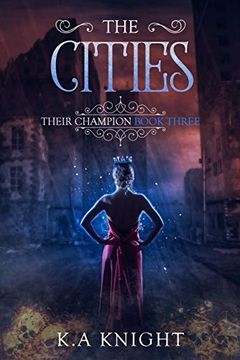 Experience a thrilling journey of love, loyalty, and leadership in a post-apocalyptic world ruled by The Cities. As the new leader of the Berserkers, can you trust those who followed the ruthless Ivar The Destroyer? With your men captured, it's a race against time to save the ones you love with the help of new and old allies. Discover who you truly are as you fight for survival and lead the battle cry for war. Long live the Berserker Queen.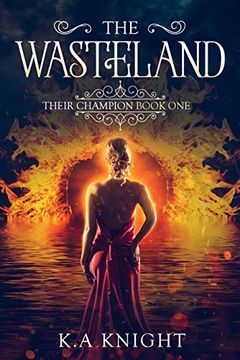 Enter a post-apocalyptic world where the only rule is survival. Meet The Champion, with her mark of history on her skin. She spends her days hiding from her past, until four strangers offer her a job she can't refuse. But when her past resurfaces, she must fight again - this time for her happiness. This book is a dark and trigger-filled dystopian RH with a cliffhanger ending.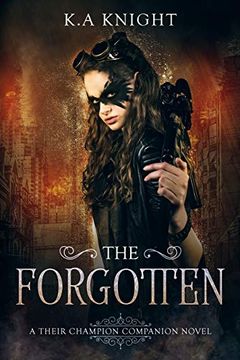 In a post-apocalyptic world, the community of Paradise has strict rules everyone must follow: work, contribute, and never question. But when the protagonist turns 18 and is betrayed by those she trusted, she decides to leave for good. This reverse harem romance follows her journey in the new world where every day is a fight for survival, while struggling with her emotions towards the man she left behind. Warning: contains graphic scenes of abuse/assault and violence.
This dark and gripping reverse harem romance follows a protagonist who must navigate a world full of abductions and experiments to uncover the truth behind the disappearances. But as she gets deeper into the mystery, she discovers that trust and loyalty are hard to come by, leading to betrayal and hate. With graphic sex scenes and violence, along with references to abuse and assault, this book is not for the faint of heart.
A gripping 18+ reverse harem romance filled with betrayal, revenge, and a sanctuary of lost souls. When a fallen home needs rescuing, the protagonist faces a difficult decision - leave her new life and friends, or help those who betrayed her. As her past, present, and future collide and war erupts, can she love three men at once and find solace in their support? Be warned, this book contains graphic scenes of abuse, assault, violence, and sex.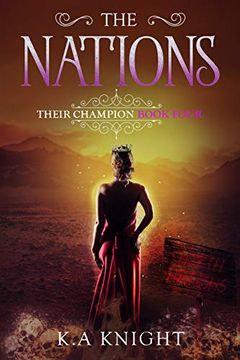 In this post-apocalyptic tale, the Wastelands are filled with war and bloodshed as the Cities aim to claim all that remains. With death and destruction at every turn, one hero rises above the rest. Meet Worth, The Berserker Queen, who will stop at nothing to save her people - even if it means sacrificing it all. Long live The Nations!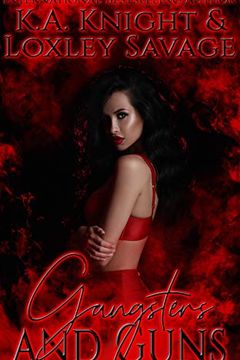 "Get ready for a gripping tale of survival, family, and loyalty in a world of crime and deception. Follow the story of a hardened protagonist who will stop at nothing to protect her family, even if it means sacrificing her freedom. Along the way, she encounters a dangerous gang and discovers that their secrets are just as dark as her own. Prepare for a thrilling ride filled with explicit scenes and mature themes that may be triggering for some readers. This standalone novel is not for the faint of heart."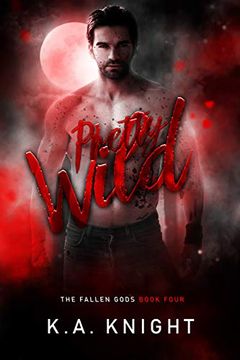 "Pretty Wild" follows Alejandra, a lady with a predetermined fate. But her dreams suggest more awaits, including fangs and impending war. When a terrifying event sends her into a forbidden forest, her plans are thrown off course. When she must choose between love and duty, will she make the right decision? Prepare for ultimate betrayals and shocking truths to be revealed in this unraveling tale of lies.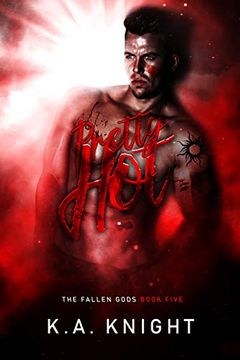 Aurora's Coven by K.A Knight
The Wild Interview by K.A Knight, Erin O'Kane
Pretty Bloody by K.A Knight
Pretty Faces (The Fallen Gods Book 6) by K.A Knight
Nadia's Salvation by K.A Knight
Scarlett Limerence by K.A Knight
Killing Me Softly by Lena Bourne, Lexy Timms, Charlotte Byrd, Lisa Lang Blakeney, Carrie Aarons, Taylor Dawn, Quinn Ryder, Linnea May, Ivy Fox, Sahara Roberts, Adelaide Forrest, Adora Crooks, Emily Bowie, Theresa Sederholt, LC Taylor, Paige P. Horne, K.A Knight, Sen Avery, Margot Scott, Angela Nicole, Ashley Lane, Molly Sloan, Jas T. Ward, Kristin Alexander
Their Champion Complete Series by K.A Knight
The Damned (Their Champion companion novel, #3) by K.A Knight
Pretty Spelled (The Fallen Gods #7) by K.A Knights
Aurora's Betrayal by K.A Knight
Pretty Stormy by K.A Knight
Stepbrothers' Darling by K.A Knight
The Wild Tour by Erin O'Kane, K.A Knight
Voyage to Ayama by K.A Knight
Circus Save Me by K.A Knight, Erin O'Kane
Taming the Ringmaster by K.A Knight, Erin O'Kane
The Wild Finale by Erin O'Kane, K.A Knight
The Standby by K.A Knight
Harboring Harlow by K.A Knight, Loxley Savage
The Wild Boys by Erin O'Kane, K.A Knight
Stealing Shiloh by K.A Knight, Loxley Savage
Dark Temptations Volume I by K.A Knight, Erin O'Kane
Alena's Revenge by K.A Knight
Dreaming of Ayama by K.A Knight
The Hero Complex by K.A Knight, Erin O'Kane
Shipwreck Souls by Poppy Woods, K.A Knight, Kendra Moreno
Their Champion Companion Novels by K.A Knight
Dreadful Spells & Jingle Bells by K.A. Morse, Trina Bates, Evelyn Belle, C.A. Higgins, Sarah Louise, Emily James Taylor, Alexis Taylor, K.A. Knight, Jenée Robinson
The Horror Emporium by K.A Knight, Poppy Woods, Kendra Moreno
The Fallen Gods Complete Series by K.A Knight
The Fallen Gods Complete Series by K.A Knight
Their Champion Adult Colouring Book by K.A Knight
Pretty Painful by K.A Knight
Capturing Carmen by K.A Knight, Loxley Savage
Diver's Heart by K.A Knight
Den of Vipers by K.A Knight
Daddy's Angel by K.A Knight