K.A. Knight Books
K.A Knight is a Romance author from a little town in England. She writes the monsters you love to hate. The crazier the better.She loves her fur babies, coffee and a good book. Katie also has an obsession with monster flicks, and plans to re-watch them all!Facebook Reader Group - https://www.facebook.com/groups/Katie...Facebook Page - https://www.facebook.com/KatieKnightA...Instagram - https://www.instagram.com/katieknight...http://eepurl.com/drLLoj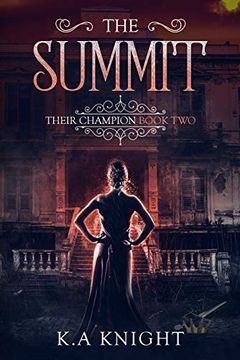 The Summit has been called and the clans have gathered. A war is brewing in the Wastes, and I seem to be in the center. With old horrors stirring, and bonds breaking can I do what it takes to save us all? Or will my need for vengeance be our downfall? First, I have to face my biggest challenge yet, myself. One thing is certain, the sands will turn ...
My husband killed me. Then he screwed his way through the city, the only problem? I didn't stay dead. It seems killing me woke something deep inside, something so dark and buried so deep I never knew it was there. I don't know what I am, I don't really care. All I can think about is revenge, even as the monsters in the dark start to surround me. Th...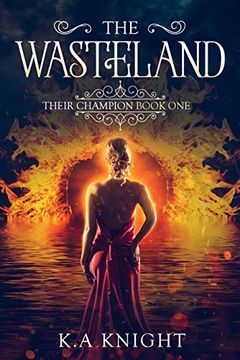 The world ended and with it so did the rules. I was stolen from my family and raised in the Wastelands to the North. I did what I had to ensure my survival. I became The Champion, with my history carved into my skin for all to see. Now I spend my days drinking and hiding from my past until four newcomers offer me a job I can't refuse. When my past ...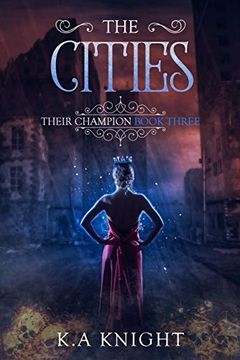 Ivar The Destroyer is dead. Killed by my hands. Now, I hold the throne, and the Berserkers look to me for leadership. But loyalty runs deep—can I really trust the men who followed Ivar's ruthless orders? So much blood has been spilled to end this fight before it ever began, but bigger challenges loom. My men were captured and taken to The Cities, a...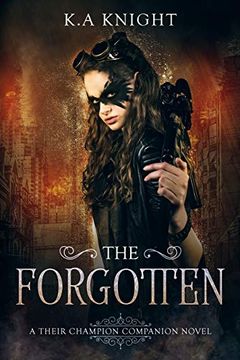 The rules of Paradise are simple: Everyone must work. Everyone must contribute. If you leave, you may never come back. Paradise is the new world, to question that is to question the law. They have been drilled into us since the world ended and those bunker doors shut. So why can't I stop dreaming of more? With my eighteenth birthday and the selecti...
After I was betrayed and left for dead in the sands of the wasteland, I found a new home—a sanctuary of lost souls like me. With the help of others, I rebuilt myself until I was stronger than before, but when word comes that my old home, Paradise, has fallen, I have a choice to make. Leave my new home, my new life and friends, and ride to the rescu...
I was abducted. They took me from my mates and threw me into a cell with a monster. But they should have known I'm the biggest monster of them all. With more and more females disappearing, I need to find out who is really behind all the kidnappings and experiments. But what I discover will test my mates and me…and from the betrayal...hate will bloo...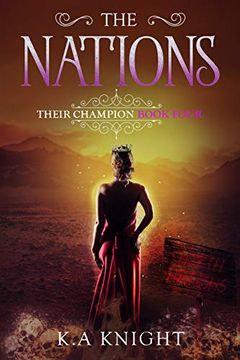 War came to the Wastelands and blood and death followed. The Cities will stop at nothing to take what is ours, even if it brings us to the brink of extinction once again.With many dead or dying, it is my duty to make the ultimate sacrifice to save us all.My name is Worth, The Champion, Berserker Queen…This is my ending.Long live the Berserker Queen...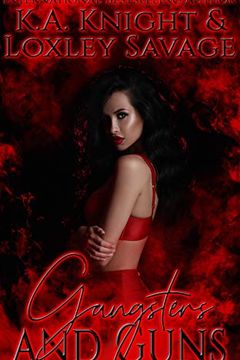 Some people say that life won't give you more than you can handle...but those people are liars.My life has never been easy. I've had my fair share of pain—every moment is a fight to survive. With my brother on his deathbed, it's up to me to provide and protect what's left of my broken family. I do things I never thought I'd be capable of, becoming ...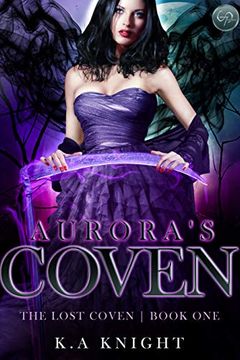 I have a secret. Darkness exists. I try to hide, but where can I go when it lives inside me?On the run from those who want to kill me, I made an uneasy alliance and found a new home. Everything goes just fine until a coven of witches walk into the pub where I work. Broody, sexy, and scary as hell, I'm determined to avoid them, no matter how much at...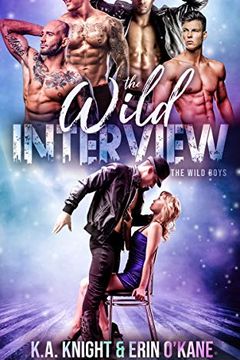 Pretty Wild by K.A Knight
Pretty Bloody by K.A Knight
Pretty Faces (The Fallen Gods Book 6) by K.A Knight
Voyage to Ayama by K.A Knight
Scarlett Limerence by K.A Knight
Pretty Stormy by K.A Knight
The Wild Tour by Erin O'Kane, K.A Knight
Nadia's Salvation by K.A Knight
Aurora's Betrayal by K.A Knight
Circus Save Me by K.A Knight, Erin O'Kane
The Damned (Their Champion companion novel, #3) by K.A Knight
The Wild Finale by Erin O'Kane, K.A Knight
Pretty Spelled (The Fallen Gods #7) by K.A Knights
Taming the Ringmaster by K.A Knight, Erin O'Kane
Harboring Harlow by K.A Knight, Loxley Savage
Their Champion Complete Series by K.A Knight
The Hero Complex by K.A Knight, Erin O'Kane
The Standby by K.A Knight
Stealing Shiloh by K.A Knight, Loxley Savage
Dreaming of Ayama by K.A Knight
Dark Temptations Volume I by K.A Knight, Erin O'Kane
The Wild Boys by Erin O'Kane, K.A Knight
Alena's Revenge by K.A Knight
Shipwreck Souls by Poppy Woods, K.A Knight, Kendra Moreno
Dreadful Spells & Jingle Bells by K.A. Morse, Trina Bates, Evelyn Belle, C.A. Higgins, Sarah Louise, Emily James Taylor, Alexis Taylor, K.A. Knight, Jenée Robinson
The Horror Emporium by K.A Knight, Poppy Woods, Kendra Moreno
Stepbrothers' Darling by K.A Knight
The Fallen Gods Complete Series by K.A Knight
Their Champion Adult Colouring Book by K.A Knight
Their Champion Companion Novels by K.A Knight
The Fallen Gods Complete Series by K.A Knight
Killing Me Softly by Lena Bourne, Lexy Timms, Charlotte Byrd, Lisa Lang Blakeney, Carrie Aarons, Taylor Dawn, Quinn Ryder, Linnea May, Ivy Fox, Sahara Roberts, Adelaide Forrest, Adora Crooks, Emily Bowie, Theresa Sederholt, LC Taylor, Paige P. Horne, K.A Knight, Sen Avery, Margot Scott, Angela Nicole, Ashley Lane, Molly Sloan, Jas T. Ward, Kristin Alexander
Diver's Heart by K.A Knight
Pretty Painful by K.A Knight
Capturing Carmen by K.A Knight, Loxley Savage
Den of Vipers by K.A Knight
Daddy's Angel by K.A Knight