K.M. Shea Books
My pen name is K. M. Shea, but my readers—I prefer to call them Champions—call me Kitty.I love to write funny, clean stories with strong characters. Books like that are among my favorite to read so naturally I love writing stories like that as well. My philosophy is that life is tough, so books should be something that makes you relax and laugh!VISIT MY FACEBOOK GROUPhttps://www.facebook.com/groups/27090...VISIT MY AMAZON AUTHOR PAGEhttps://www.amazon.com/K-M-Shea/e/B00...VISIT MY WEBSITEhttps://kmshea.com/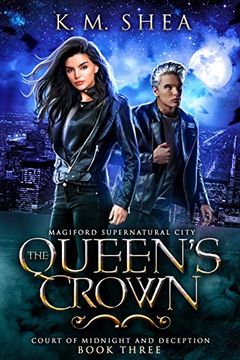 Since the day I was crowned Queen of the Night Court, someone has been trying to kill me. Yay, me!Finding my would-be-killer has been last on my to do list for a long time—which should tell you what a dumpster fire my life has been. But I can't ignore it anymore. Whoever is plotting against me is getting serious. If I don't do something soon I migh...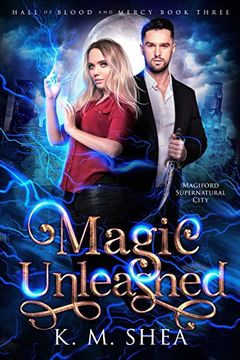 Ever had ex-housemates you can't get rid of?When Killian and the rest of the Drake vampires kicked me out of their mansion without any explanation, I felt beyond betrayed…I was livid!But I refused to waste my energy thinking about them. Thanks to all the free training I got while living with vampires, I had the skills I needed to finally free my fa...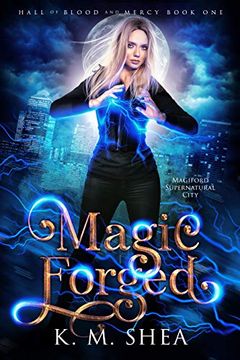 Magic Forged
Magiford Supernatural City (Hall of Blood and Mercy Book 1)
I'm one scrappy wizard. As someone with barely a flicker of magic, I've spent my life being mocked and surviving fights with bullies. But when my parents die in an accident, and I find myself responsible for our whole wizard house and family, I know my usual tactics aren't going to cut it.The situation veers from bad to catastrophic when my backsta...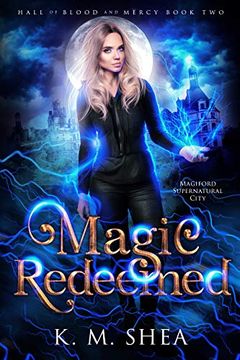 Magic Redeemed
Magiford Supernatural City (Hall of Blood and Mercy Book 2)
I thought life would be easier after I unsealed my magic. Spoiler: it's not. I want to free my family from my traitorous cousin, but with all the allies he's got guarding his back, even my new powers won't be enough to beat him. My best bet is to use my parents' signet ring to prove my claim of leadership. There's just one problem… I can't find it!...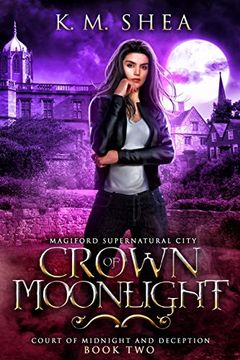 I thought becoming Queen of the Night Court and marrying the deadliest fae assassin in the supernatural community were the biggest dangers I'd ever face. Hah!Once I meet the fae monarchs of the other local Courts, I realize the good times are only just beginning! They hate my guts and don't even bother to use their fae tricks to hide their disgust ...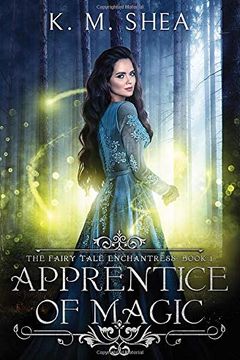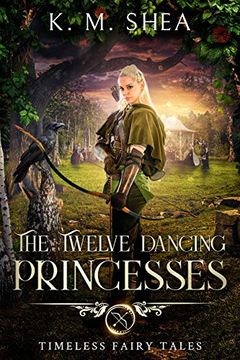 Quinn is a loyal soldier of Farset, willing to risk her life on behalf of her country and squad. So, when a fellow soldier volunteers for a dangerous mission, Quinn joins him. Their assignment is to investigate the nightly disappearance of the twelve royal princesses, a mystery none have solved as those who attempt it vanish. But when she follows t...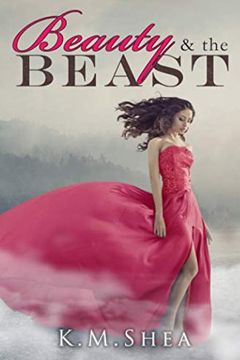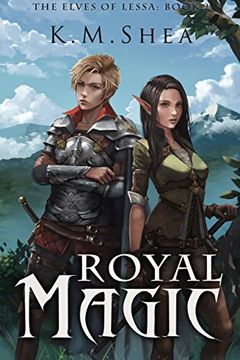 Gwendafyn is slowly suffocating. As the second princess of the elves of Lessa she is the acting regent of her people and is expected to behave with the serene grace and poise of a model elf. But that is not who she is. Instead, her very character is constantly criticized as being too passionate, too fiery, and overall "too much". The former Crown P...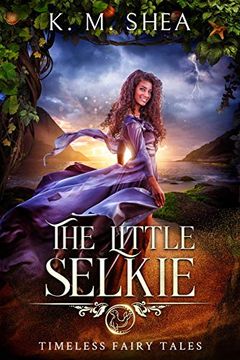 Dylan—a selkie—makes a terrible mistake when she brashly chases an evil sea witch onto land. Captured and stripped of her pelt—leaving her unable to return to the sea in her sea lion body—Dylan's only chance of survival is to serve as the sea witch's tool. Instead of allowing the sea witch to use her selkie ability to control water, Dylan asks a wa...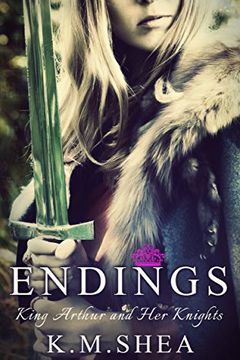 Puss in Boots by K. M. Shea
Curse of Magic by K. M. Shea
The Prince's Bargain by K.M. Shea
Reign of Magic by K. M. Shea
Vampires Drink Tomato Juice by K.M. Shea
The Frog Prince by K. M. Shea
Red Rope of Fate by K.M. Shea
Sleeping Beauty by K. M. Shea
Heart of Ice by K. M. Shea
King Arthur and Her Knights by K.M. Shea
Princess Ahira by K. M. Shea
Timeless Fairy Tales by K. M. Shea
King Arthur and Her Knights by K. M. Shea
A Girl's Tale by K. M. Shea
Crown of Shadows by K. M. Shea
Timeless Fairy Tales by K. M. Shea
Timeless Fairy Tales by K. M. Shea
Timeless Fairy Tales by K. M. Shea
A Goose Girl by K. M. Shea