Karina Halle Books
Karina Halle is a screenwriter, a former music & travel journalist, and the New York Times, Wall Street Journal, and USA Today bestselling author of The Pact, A Nordic King, and Sins & Needles, as well as sixty other wild and romantic reads. She, her musician husband, and their adopted pit bull, Bruce, live in a rainforest on an island off the coast of British Columbia during the summer, and in Los Angeles in the winter. For more information, visit www.authorkarinahalle.com/books.Halle is represented by Root Literary and is both self-published, and published by Simon & Schuster, Hachette, Penguin, and Montlake. Her books have been published in numerous languages around the world.Karina isn't on Goodreads and does NOT check her messages here - please contact her via Instagram (@authorhalle) instead :)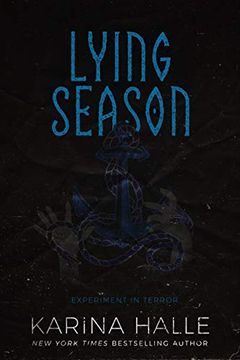 Amateur ghost-hunter Perry Palomino has battled ghosts, fought off skinwalkers and skirted the fine line between life and death. But can she survive bunking down in Seattle for a week with her partner (and man she secretly loves) Dex and his perfect girlfriend, Jennifer? And can she do so while being tormented by a malicious spirit from Dex's incre...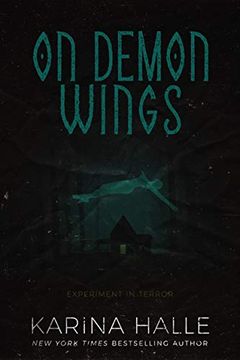 When the life you wanted has crumbled beneath your fingers, there's nothing left to do but pick up the pieces and soldier on. You've done this before.But what happens when you no longer feel like yourself anymore? When fires spontaneously start-up around you, when you hear growling coming from underneath your bed, and you no longer recognize your f...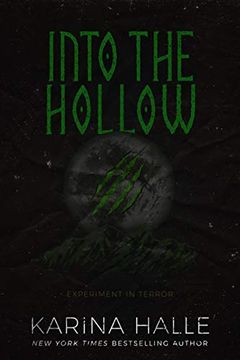 Perry Palomino has fought her demons – and won – but the battle is far from over. She's now left broken and on her own, leaving behind her life and family in Portland to focus on giving Dex Foray – and the Experiment in Terror show – a second chance. But their past mistakes continue to tease and test their relationship, as does the wild and desolat...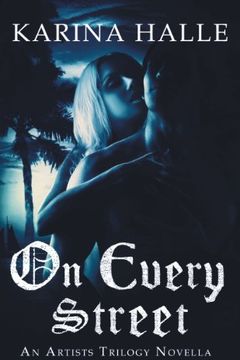 When young con artist Ellie Watt decides to call herself Eden White and go after the drug lord who ruined her as a child, she never expects to fall for one of his henchmen. But Javier Bernal is no ordinary man. Subtly dangerous and overwhelmingly seductive, Eden finds herself passionately in love with Javier, the very person she's set-up to betray....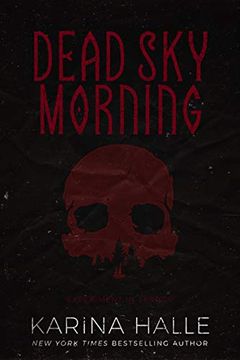 With the Experiment in Terror show finding some success, amateur ghost hunters Perry Palomino and Dex Foray embark on their most terrifying investigation yet. A tiny, fog-shrouded island in the rough strait between British Columbia and Washington State has held a dark secret for decades: It was a former leper colony where over forty souls were left...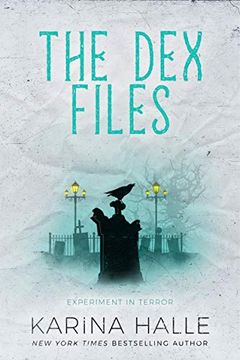 The Dex-Files
An Experiment in Terror Novella #5.7
Karina Halle
-
2012-08-11
The truth is out there...The Dex-Files is a compilation novel that accompanies the Experiment in Terror Series and is not to be-read as a stand-alone. In the Dex-Files we find a variety of scenes and chapters from the enigmatic Dex Foray's POV from books #1-6 in the series. Some of these scenes have been previously published, albeit from Perry's PO...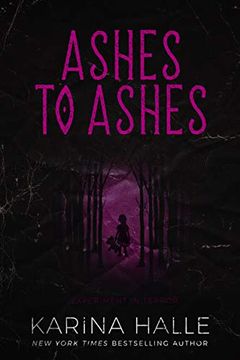 It's been two months since Perry Palomino and Dex Foray's relationship reached a new turning point, two months since Perry started a new life in Seattle, and two months since their Experiment in Terror show took on a new partner, ex-Wine Babe Rebecca Sims, and found a new level of success. But whenever there is light in their lives, the madness sti...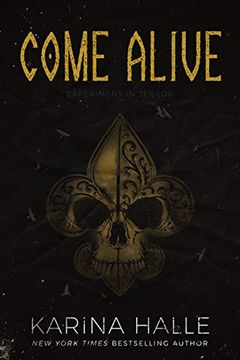 It's one thing to bring the woman you love back into your life. It's another to try and keep her there. For Dex Foray, con­vinc­ing Perry Palomino to open her­self to their bur­geon­ing rela­tion­ship has been more chal­leng­ing than hunt­ing ghosts, bat­tling demons and stalk­ing Sasquatch com­bined. Add in the fact that the only way they can keep...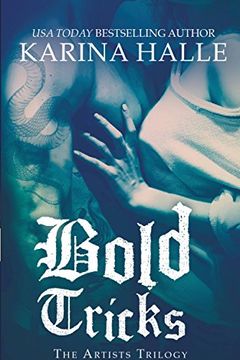 With more lives at stake and games in motion, Ellie, Camden and Javier form an uneasy alliance that will take them from the treacherous streets of inner-city Mexico to the wilds of the Honduran jungles in order to find their freedom. But with liberty just on the horizon, the cost might come at their own redemption....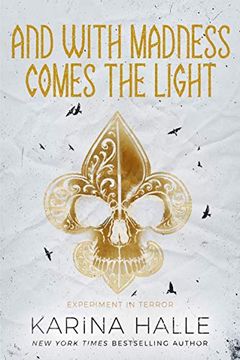 The Man. The Mystery. The Madness.Dex Foray has never been anyone's fool – until he missed his chance for happiness with Perry Palomino. Broken and alone, Dex has no choice but to rise from the ashes Perry left behind and find his own path to redemption. But nothing in Dex's life has ever come easily, especially when there's a dark madness waiting ...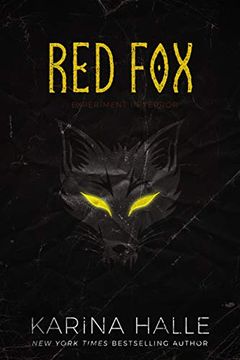 Shooting Scars by Karina Halle
Dust to Dust by Karina Halle
The Forbidden Man by Karina Halle
Love, in English by Karina Halle
Love, in Spanish by Karina Halle
Dirty Promises by Karina Halle
A Nordic King by Karina Halle
The Benson by Karina Halle
The Wild Heir by Karina Halle
My Life in Shambles by Karina Halle
Dirty Souls by Karina Halle
Came Back Haunted by Karina Halle
One Hot Italian Summer by Karina Halle
Winter Wishes by Karina Halle
Old Blood by Karina Halle
Dark Fairy Tales by Aleatha Romig, CJ Roberts, T.M. Frazier, Karina Halle, Skye Warren, Sierra Simone, Willow Winters, Celia Aaron, Natasha Knight, Cora Reilly, Marley Valentine
Love, in Duology by Karina Halle
Song for the Dead by Karina Halle
Stories for Amanda by Amanda Todd Legacy Society, Kahlen Aymes, Claire Contreras, Kelly Elliott, Karina Halle, Kailin Gow, Nina Lane, Raine Miller, Madeline Sheehan, Michelle A. Valentine
The Dirty Angels Trilogy by Karina Halle
Perception by Karina Halle
All the Love in the World by Karina Halle
The Blood is Love by Karina Halle
Black Hearts by Karina Halle
Moments In Time by Dominic K. Alexander, Kahlen Aymes, Daryl Banner, C.C. Brown, Chelsea Camaron, Karina Halle, Lisa M. Harley, Nicole Jacquelyn, Sophie Monroe, Amber Lynn Natusch
Lovewrecked by Karina Halle
Bad at Love by Karina Halle
Racing the Sun by Karina Halle
Before I Ever Met You by Karina Halle
Sins & Needles by Karina Halle
Dirty Angels by Karina Halle
The Royals Next Door by Karina Halle
Heat Wave by Karina Halle
Black Sunshine by Karina Halle
Donners of the Dead by Karina Halle
Wild Card by Karina Halle
The Offer by Karina Halle
The Swedish Prince by Karina Halle
The Royal Rogue by Karina Halle
Bad Boys Ink Box Set by Karina Halle, Jaime Rush, Rie Warren
Dirty Deeds by Karina Halle
Dream. La serie completa by Karina Halle
The One That Got Away by Karina Halle
Where Sea Meets Sky by Karina Halle
After All by Karina Halle
Darkhouse by Karina Halle
Bright Midnight by Karina Halle
Nothing Personal by Karina Halle
Discretion by Karina Halle
Deluxe Dreams by Karina Halle, Miriam Berger, Saga Egmont
Rocked Up by Karina Halle, Scott Mackenzie
Demon Dust (Ada Palomino Book 3) by Karina Halle
Nightwolf by Karina Halle
King of Darkness by Karina Halle