Katee Robert Books
New York Times and USA TODAY bestselling author Katee Robert learned to tell her stories at her grandpa's knee. Her 2015 title, The Marriage Contract, was a RITA finalist, and RT Book Reviews named it 'a compulsively readable book with just the right amount of suspense and tension." When not writing sexy contemporary and romantic suspense, she spends her time playing imaginary games with her children, driving her husband batty with what-if questions, and planning for the inevitable zombie apocalypse.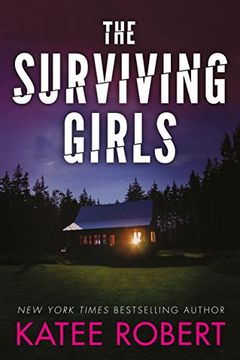 A fierce survivor and a fearless FBI agent battle a copycat serial killer in a gripping thriller from New York Times and USA Today bestselling author Katee Robert.Twelve years ago, Lei Zhang and her friend Emma Nilsson miraculously lived through the notorious Sorority Row Murders that left twenty-one of their sisters dead. Still wrestling with the ...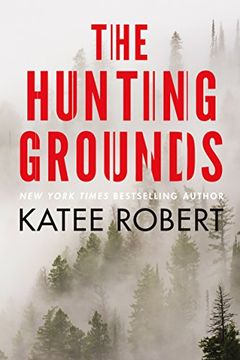 For two FBI agents with a past, love becomes a matter of life and death in the new Hidden Sins novel from New York Times and USA Today bestselling author Katee Robert. Maggie Gaines used to be an FBI agent—top of her class and one of the bright, up-and-coming stars—until she spectacularly fell apart during her first high-profile case. That was eigh...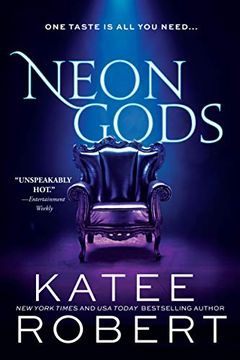 He was supposed to be a myth. But from the moment I crossed the River Styx and fell under his dark spell... he was, quite simply, mine.Society darling Persephone Dimitriou plans to flee the ultra-modern city of Olympus and start over far from the backstabbing politics of the Thirteen Houses. But all that's ripped away when her mother ambushes her w...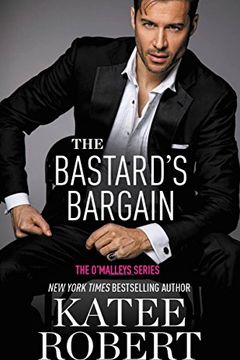 When Keira O'Malley was a child, she used to picture her perfect wedding. The flowers. The dress. Her husband. But nothing could have prepared her for saying "I do" to Dmitri Romanov—cold, domineering and always one step ahead of everyone else in the ever-shifting power plays of New York City. She agreed to his bargain to secure peace for her famil...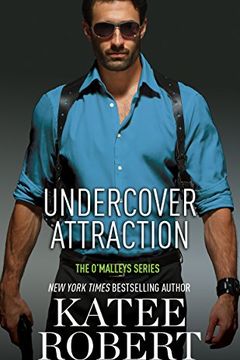 "The O'Malley series is one of my all-time favorites. The stories are fast-paced, gritty, sexy and downright riveting." -USA Today Happy Ever AfterScandal. Wealth. Power. Seduction. Welcome to the world of the O'Malleys. Ex-cop Charlotte Finch used to think there was a clear line between right and wrong. Then her fellow officers betrayed her, and t...
Once upon a time, I fell in love with two men. Their feelings for me were matched only by their hatred for each other.Gaeton, with his brash charm and casual cruelty.Beast, his lust equal to his penchant for violence.Being with them was sinful and perfect in different ways. In the end, I couldn't choose, and I lost them both.Now, my sisters have ta...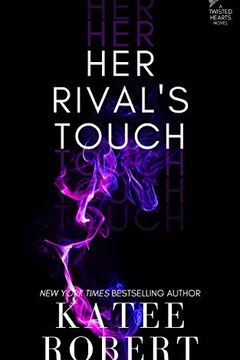 Liam Neale has spent eight years searching for the woman who rocked his world—and then robbed him. But Kenzie's not just any woman. She's the most volatile of the Horsemen that rule the Island of Ys. War.With the Horsemen's revenge plot finally picking up speed, the last thing Kenzie needs is the distraction Liam offers. If she had a little more se...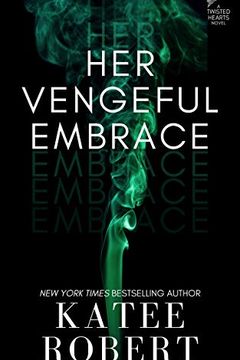 Amarante took on the moniker Death fifteen years ago and in that time, she's more than earned the title as part of her long quest for justice. Now, with her plan finally reaching its culmination, she's putting everything on the line. And she won't let anyone stand in her way—especially the one man she lost her heart to, once upon a time.Tristan Mer...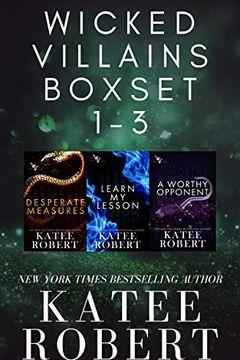 Come take a walk on the dark and sexy side with the first three books in the Wicked Villains series.Jasmine is navigating her first kinky relationship with the man who staged a coup and took everything from her--Jafar.Hades and Megaera's relationship has gone cold, and there's only one way to save it--and get the revenge Hades is desperate for--bri...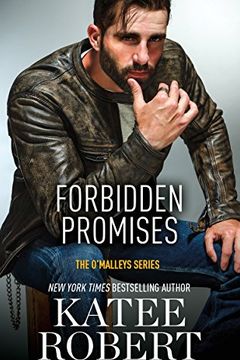 New York Times and USA Today bestselling author Katee Robert delivers the next book in her sizzling O'Malleys family series, hailed as "The Godfather meets Romeo & Juliet." FORBIDDEN PROMISES features Sloan O'Malley and her mysterious new next-door neighbor, Jude MacNamara.Some lines should never be crossed . . . not even for love.Sloan O'Malley ju...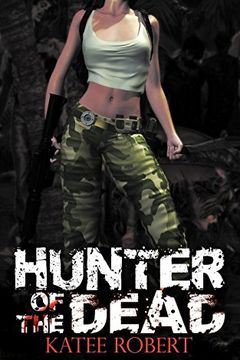 His Tormented Heart by Katee Robert
His Forbidden Desire by Katee Robert
Electric Idol by Katee Robert
Make Me Yours / Take Me On by Katee Robert / Dylan Rose
Broderick by Katee Robert
The Dare Collection by Katee Robert, Nicola Marsh, Jackie Ashenden, Rebecca Hunter
The Groom, The Maid of Honor, and The Runaway Bride by Katee Robert
Harlequin Dare March 2018 Box Set by Nicola Marsh, Riley Pine, Katee Robert, Jackie Ashenden
Make Me Need / Between the Lines by Katee Robert, Lauren Hawkeye
Sweet Thing / Make Me Want by Nicola Marsh, Katee Robert
A Worthy Opponent by Katee Robert
Forever Theirs by Katee Robert
Gifting Me To His Best Friend by Katee Robert
Theirs Ever After by Katee Robert
The Fearless King by Katee Robert
Protecting Fate by Katee Robert
The Wedding Pact by Katee Robert
Prom Queen by Katee Robert
Wicked Villains Shorts by Katee Robert
The Devil's Daughter by Katee Robert
His Lover to Protect by Katee Robert
Seducing the Bridesmaid by Katee Robert
An Indecent Proposal by Katee Robert
Fool Me Once by Katee Robert
Animal Attraction by Katee Robert
The Last King by Katee Robert
Triple Dare Box Set by Anne Marsh, Katee Robert, Cara Lockwood
Queen of Wands by Katee Robert
Two Wrongs, One Right by Katee Robert
My Dad's Best Friend by Katee Robert
Betting on Fate by Katee Robert
Chasing Mrs. Right by Katee Robert
Learn My Lesson by Katee Robert
Mistaken by Fate by Katee Robert
Make Me Crave by Katee Robert
Your Dad Will Do by Katee Robert
Queen Takes Rose by Katee Robert
Seducing My Guardian by Katee Robert
His to Keep by Katee Robert
Foolproof Love by Katee Robert
Sacrifice by Katee Robert
Theirs for the Night by Katee Robert
Wrong Bed, Right Guy by Katee Robert
Kissing Kendall by Katee Robert
In Bed with Mr. Wrong by Katee Robert
Seducing Mr. Right by Katee Robert
Make Me Want by Katee Robert
Desperate Measures by Katee Robert
The Sea Witch by Katee Robert
Falling for His Best Friend by Katee Robert
His to Take by Katee Robert
Meeting His Match by Katee Robert
Make Me Yours by Katee Robert
Make Me Need by Katee Robert
Ties that Bind by Katee Robert
Queen of Swords by Katee Robert
The Marriage Contract by Katee Robert
A Fool for You by Katee Robert
The Sea King's Daughters by Philippa Ballantine, Stacia Kelly, Katee Robert
Harlequin Dare July 2019 Box Set by Katee Robert, Clare Connelly, Nicola Marsh, Lauren Hawkeye
The O'Malleys Box Set Books 1-3 by Katee Robert
Queen of Pentacles by Katee Robert
The Bastard's Betrayal by Katee Robert