Katee Robert Books
New York Times and USA TODAY bestselling author Katee Robert learned to tell her stories at her grandpa's knee. Her 2015 title, The Marriage Contract, was a RITA finalist, and RT Book Reviews named it 'a compulsively readable book with just the right amount of suspense and tension." When not writing sexy contemporary and romantic suspense, she spends her time playing imaginary games with her children, driving her husband batty with what-if questions, and planning for the inevitable zombie apocalypse.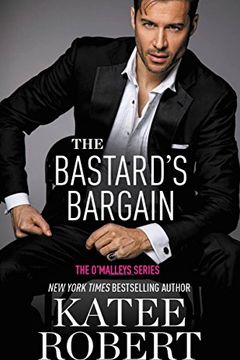 A woman agrees to a marriage of convenience to secure peace for her family, but ends up with a cold and domineering husband who is always one step ahead of everyone else in the power plays of New York City. Despite molten desire between them, she'll be damned if she'll make this marriage easy for him. However, he knows not to underestimate her, and realizes she could just be his secret weapon. Will they survive the dangerous addiction they share?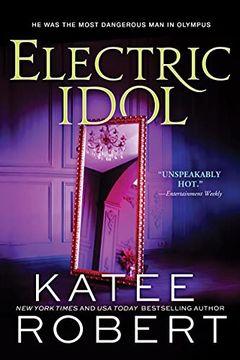 Electric Idol
A Deliciously Forbidden Modern Retelling of Psyche and Eros (Dark Olympus Book 2)
Katee Robert
-
2022-01-18
"Electric Idol" is a sultry retelling of the classic myth of Psyche and Eros. In the ultra-modern city of Olympus, Psyche finds her literal heart at stake and her only safety lies in the blood-thirsty Eros. But when he spares her life, Psyche must navigate the tensions between them as they marry and fight for their survival. A heart-wrenching tale of love, lust, and loyalty, this book will keep you on the edge of your seat until the very end.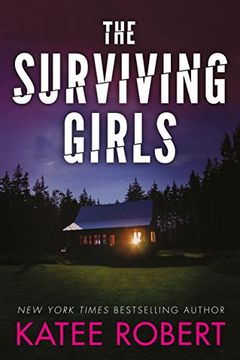 A group of survivors of a horrific sorority murder must confront their traumas when a copycat killer emerges. With the help of an FBI agent, they race to uncover the killer's identity and motive before it's too late. But as they get closer to the truth, they realize their own lives are in danger. A gripping thriller with a touch of romance that will keep you on the edge of your seat.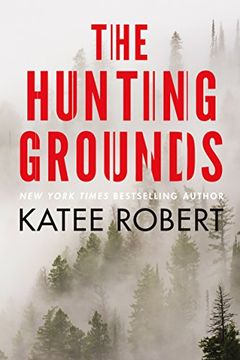 In "The Hunting Grounds" by Katee Robert, two former FBI agents must put aside their past to find a killer in Glacier National Park. Maggie Gaines and Vic Sutherland have a complicated history, but they must work together before the murderer strikes again. With danger lurking, the two agents will have to rely on each other to survive.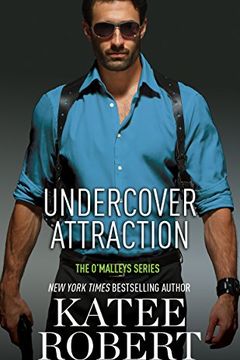 This riveting book follows ex-cop Charlotte Finch as she navigates the murky world of scandal, wealth, power, and seduction in Boston's notorious O'Malley family. When Aiden O'Malley offers her a chance for justice, Charlotte must pretend to be his fiancée, plunging them both into dangerous territory. As their engagement turns to real passion, Aiden must protect Charlotte at all costs--even if it means destroying his own family.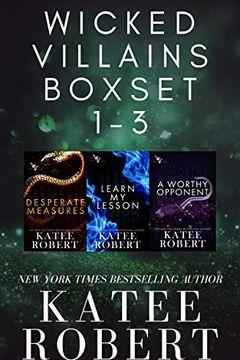 Indulge in the seductive and sinful world of the Wicked Villains series with this three-book boxset. Whether it's Jasmine exploring her first kinky relationship with Jafar, Hades and Megaera bringing Hercules into their bedroom games for revenge, or Tink turning to Hook to escape her contract, these stories offer a tantalizing read. Get lost in the allure of Desperate Measures, Learn My Lesson, and A Worthy Opponent in this steamy collection.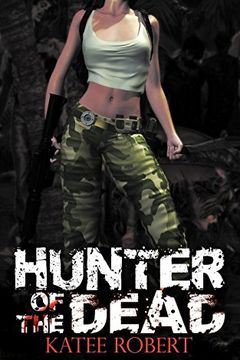 Eden Rosenberg is a skilled zombie hunter, but her latest mission is unlike any other. An entire village is at risk and her team is outnumbered. When she tries to save a little girl, she's separated from her team and forced to rely on the one man she swore never to trust again. As she races to reunite with her team, Eden must confront the truth about the infection and the people responsible for it. Hunter of the Dead is a thrilling and intense read that will keep you on the edge of your seat.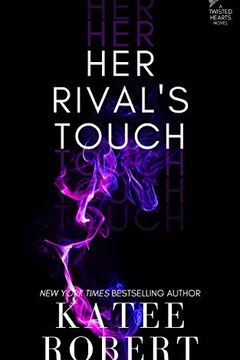 This thrilling romance centers around Liam's search for an explosive woman who stole from him eight years ago. The catch? She's a dangerous Horseman with enemies closing in fast. Kenzie offers Liam a seven-day fling, but with danger lurking around every corner, this fling could be more dangerous than either of them ever imagined. Will Liam be able to protect Kenzie before it's too late?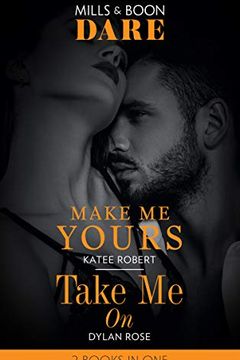 Two steamy novels that explore passion, desire, and the risks we take for love. Make Me Yours tells the story of a wild and sexy woman who's pregnant with the child of a wealthy CEO. Take Me On is an erotic tale of a woman who enters into a sexy wager with an arrogant stranger, only to put her heart and shares in the rum distillery on the line. These books will leave you breathless and on the edge of your seat.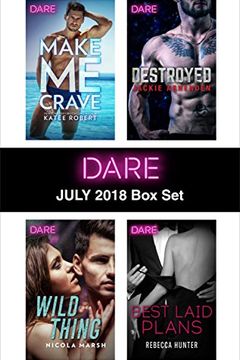 Introducing The Dare Collection, a set of four steamy contemporary romances perfect for adventurous readers. Featuring works by prominent authors Katee Robert, Nicola Marsh, Jackie Ashenden, and Rebecca Hunter, this box set includes stories of unexpected love, second chances, and forbidden passion. Follow a tempting island offer turned one-night stand, a former best friend returning to reignite an old flame, a biker risking everything for forbidden love, and a CEO's one-night stand turned business partner. Don't miss out on this thrilling and irresistible collection, available now.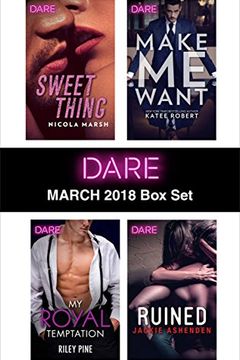 Make Me Need / Between the Lines by Katee Robert, Lauren Hawkeye
Sweet Thing / Make Me Want by Nicola Marsh, Katee Robert
Triple Dare Box Set by Anne Marsh, Katee Robert, Cara Lockwood
Her Vengeful Embrace by Katee Robert
The O'Malleys Box Set Books 1-3 by Katee Robert
Forbidden Promises by Katee Robert
His Forbidden Desire by Katee Robert
His Tormented Heart by Katee Robert
The Groom, The Maid of Honor, and The Runaway Bride by Katee Robert
The Wedding Pact by Katee Robert
A Worthy Opponent by Katee Robert
The Devil's Daughter by Katee Robert
The Beast by Katee Robert
Broderick by Katee Robert
An Indecent Proposal by Katee Robert
Fool Me Once by Katee Robert
The Fearless King by Katee Robert
Forever Theirs by Katee Robert
His Lover to Protect by Katee Robert
Protecting Fate by Katee Robert
Prom Queen by Katee Robert
Seducing the Bridesmaid by Katee Robert
Theirs Ever After by Katee Robert
Queen of Wands by Katee Robert
Two Wrongs, One Right by Katee Robert
Animal Attraction by Katee Robert
Gifting Me To His Best Friend by Katee Robert
Chasing Mrs. Right by Katee Robert
The Last King by Katee Robert
Betting on Fate by Katee Robert
Wicked Villains Shorts by Katee Robert
Neon Gods by Katee Robert
Learn My Lesson by Katee Robert
Sacrifice by Katee Robert
Foolproof Love by Katee Robert
Wrong Bed, Right Guy by Katee Robert
Mistaken by Fate by Katee Robert
His to Keep by Katee Robert
In Bed with Mr. Wrong by Katee Robert
Make Me Crave by Katee Robert
The Bastard's Betrayal by Katee Robert
Your Dad Will Do by Katee Robert
Queen Takes Rose by Katee Robert
Theirs for the Night by Katee Robert
Make Me Yours by Katee Robert
My Dad's Best Friend by Katee Robert
Seducing My Guardian by Katee Robert
Meeting His Match by Katee Robert
Queen of Swords by Katee Robert
Kissing Kendall by Katee Robert
Falling for His Best Friend by Katee Robert
Seducing Mr. Right by Katee Robert
Make Me Want by Katee Robert
Ties that Bind by Katee Robert
Desperate Measures by Katee Robert
The Marriage Contract by Katee Robert
Make Me Need by Katee Robert
His to Take by Katee Robert
A Fool for You by Katee Robert
The Sea Witch by Katee Robert
Harlequin Dare July 2019 Box Set by Katee Robert, Clare Connelly, Nicola Marsh, Lauren Hawkeye
The Sea King's Daughters by Philippa Ballantine, Stacia Kelly, Katee Robert
Queen of Pentacles by Katee Robert