Katie May Books
Katie May is a romance writer of numerous genres! She writes everything from horror to fantasy to contemporary. #whychooseShe has a gorgeous tabby cat who she adores, and she's obsessed with coffee and horror movies.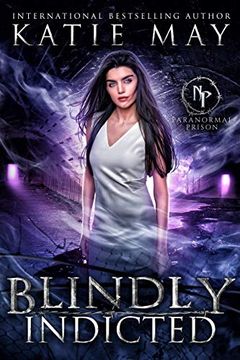 I lived my life as a prisoner. I've always been told stories about the real world, but I haven't seen it for myself. All I have ever known is pain. And darkness. They tell me I have been blind since birth. When I make my escape, I think freedom is finally within my grasp... Until I'm captured by the paranormal police for a murder I didn't commit. A...
As the daughter of Dracula, you would think I'd be born the perfect monster. You couldn't be more wrong. As far as monsters go, I'm a screw up—if I'm not tripping over my own feet, I'm accidentally murdering someone (it's a real issue, guys). Left with no choice, Dad decides to send me to Prodigium—otherwise known as Monster Academy—to train me on ...
What I thought would happen during my time at Monster Academy: long walks on the beach, a murder spree or two, and find a nice vampire to settle down with.What actually happened during my time at Monster Academy: kidnapped by my headmaster and later by my sadistic sister, developed feelings for an eccentric group of monsters, and accidentally start...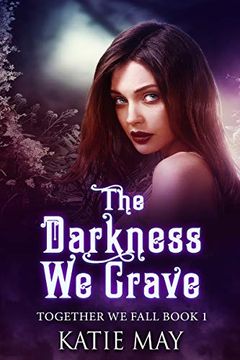 Most people don't think about where they're going to be when the world ends. On the beach drinking margaritas? In the arms of a lover? How about in a shit-ass resort run by your shit-ass parents? I have always lived my life as the perfect daughter. At seventeen, I had no other option than to follow my parents' strict regiment. Did I mention that th...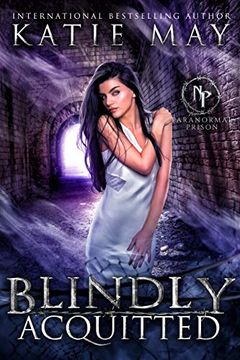 There's a hit list circulating the prison offering large sums of cash for our deaths—me and all of my men. Assassins, serial killers, and murderers... They're all coming out of the woodwork to collect their prize. Even a queen and her kings can't fight off an entire army. Escape is our only option if we want to survive. No one has ever made it ou...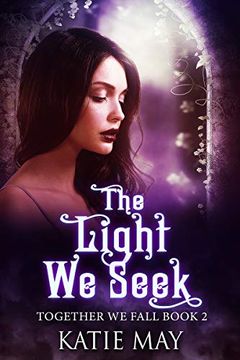 Now that I survived the initial storm, I find myself back where I once was: under the control of my dickish parents (if dickish even is a word). Day by day, the world gets worse. Storms brew on the east coast, volcanos erupt on the west, and zombie-like creatures continue to attack the cities. Where does that leave me? Hopefully not dead...at least...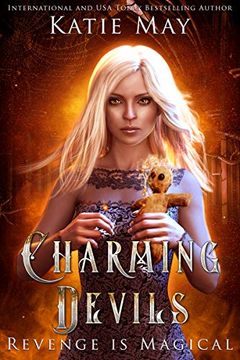 Five years ago, they made my life a living hell. They teased me, abused me, and called me a witch.Little did they know...Now, I'm back for my senior year of high school. New hair, new style, new personality. I'll no longer be the weird girl hiding in the shadows. Instead, I'll embrace all of my darkness.The goal?Revenge on the boys—the men—who bull...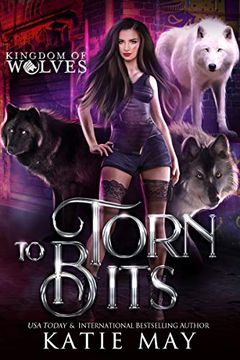 One prisoner, three warring, psychotic princes, and ninety days to choose between them...Or claim them allTotemic Wolves rule the north.Fenrir Wolves rule the west.And Lycans rule the east.As the lone Bitten fraction, we're considered a dying race. Relegated to the dry south, we're predicted to only last a few more years before complete annihilatio...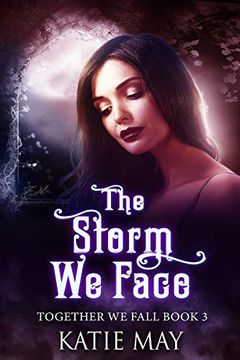 Well... So far, my apocalpytic upbringing has not been peaches and daisies (if that is how the saying goes). Or is it peaches and pansies? Fighting off feral beasts, surviving natural disasters, and coming face to face with the worst that humankind has to offer is quite tiresome. Psycho ex-girlfriends? Check. Creepy monsters/zombies? Check. Orgasms...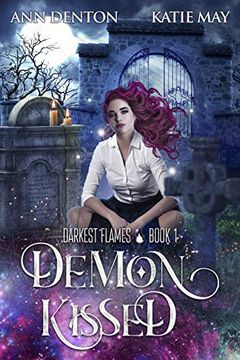 I fucked up.Honestly, how was I supposed to know that a love spell was actually a summoning spell...and that it would actually work?Now, I have five demons at my beck and call, their sole purpose to fulfill my heart's deepest desire - which is to make William Washington fall head-over-heels in love with me.Their solution? Insert themselves in every...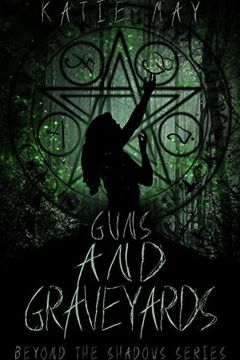 Demon Sworn by Katie May, Ann Denton
Demon Loved by Katie May, Ann Denton
Philippa Fisher og steinfeens løfte by Liz Kessler
The Monsters We Hunt by Katie May
Introductions by Katie May
Group Outing by Katie May
Dearly Departed by Katie May, Loxley Savage
Demon Stalked by Katie May, Ann Denton
Sloth (The Damning Book 4) by Katie May
Gangs And Ghosts by Katie May
Demon's Joy by Ann Denton, Katie May
Truth or Dare by Katie May
Defying Destiny (Afterworld Academy, #3) by Katie May, Loxley Savage
Gallows and Ghouls by Katie May
Darkness Deceives by Katie May, Loxley Savage
Chasing Time by Elena Lawson, Katie May
Together We Fall by Katie May
De verliefde prins by Darcey Bussell
Toxicity by Katie May, A Villainously Romantic Retelling
Not All Heroes Wear Capes (Just Dresses) by Katie May
Ripped To Shreds by Katie May
For Whom the Bell Tolls by Katie May, Ann Denton
Fearless by M.J. Marstens, Cali Mann, A.J. Macey, Ginna Moran, Elie Waters, Jacquelyn Faye, M. Sinclair, Rosemary A. Johns, Imani L. Hawkins, Katie May, R.L. Caulder, Ann Denton, Cate Corvin, Mia Harlan, TL Hamilton, Whimsy Nimsy, Rachelle Bonifay, K.B. Wheelock, Jenee Robinson, Elle Lee, Jenn D Young, Katherine Isaac, KZ Merlin, Dolly Kalasin, J Grace, Roseyk Klayborn, Z Xanxar, Rory Miles, Emmy Dee, Serafina Luna Brodie, Lucy Felthouse, Maya Riley, C.E. Lashua, Raven James, Jewels Arthur
Goddess of Pain by Katie May
Philippa Fisher's Fairy Godsister by Liz Kessler
Der Club der Schwimmerinnen by Katie May
Taste of Death (Queen of the Dead Book 1) by Katie May, R.L. Caulder
Courting Darkness (Fae Revealed Book 1) by Katie May, Quinn Arthurs
Mania (Kings of Grove Academy Book 1) by Katie May, M. Sinclair
Pride (The Damning Book 5) by Katie May
Broken Howl (Reject Island) by Katie May, Ann Denton