Katie May Books
Katie May is a romance writer of numerous genres! She writes everything from horror to fantasy to contemporary. #whychooseShe has a gorgeous tabby cat who she adores, and she's obsessed with coffee and horror movies.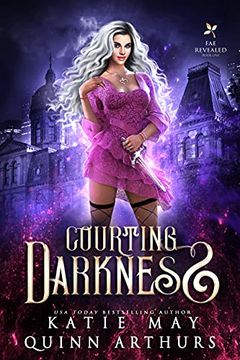 This captivating paranormal romance follows a young girl with a complicated family life and a chronic illness who navigates an odd high school in a new town. With a serial killer on the loose and a cast of intriguing characters, including a sexy teacher and his twin brother, Courting Darkness is sure to keep readers on their toes. This is book one in a series, and readers can expect a reverse harem plot with a cliffhanger ending.
Monsters is a horror comedy that follows the daughter of Dracula, who is less than perfect at being a monster. Sent to Monster Academy to improve her skills, she becomes the prime suspect when bodies start turning up on campus. With the help of her mortal-nemesis and fellow monster friends, she sets out to uncover the truth before she becomes the next victim. This series is a reverse harem with some dark elements and is perfect for fans of horror and comedy.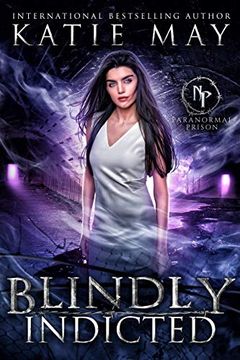 "Blindly Indicted" is a thrilling paranormal book that follows the journey of a blind and imprisoned girl who escapes to the outside world only to be accused of a murder she did not commit. With her newfound powers and an alpha group of prisoners by her side, she must survive the horrors of Nightmare Penitentiary while grappling with the cost of her freedom. This reverse harem romance contains strong language, sexual situations, and a captivatingly naive protagonist who slowly grows throughout the book.
Get ready for a darkly comedic, reverse harem romance that delves into the world of monsters and mayhem. Follow along as our protagonist navigates through her time at Monster Academy, where she is kidnapped, nearly killed, and accidentally starts an anti-vampire movement. As the Roaring competition approaches, she must prove herself physically and mentally against over one hundred competitors. This book is full of strong language, violence, and sexual situations, so prepare to embrace your inner-psycho.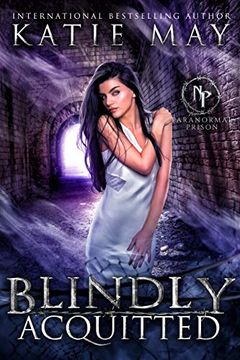 Escape a deadly prison and face off against assassins, serial killers, and monsters in the highly-anticipated sequel to Blindly Indicted. With a hit list on their heads, a queen and her kings must fight for their survival against all odds. But as they navigate the deadly maze of the Labyrinth, new challenges arise including mysterious voices, a disappearing door, and a powerful new companion. This 130,000 word novel features strong language, sexual situations, and a reverse harem romance with hardened criminals and extreme alphas. If you're looking for a thrilling and dark read, Blindly Acquitted is the book for you.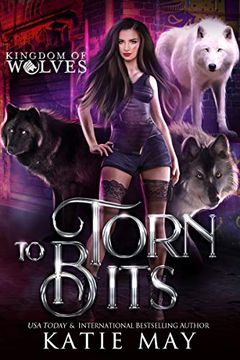 A lone Bitten prisoner must choose between three warring, psychotic wolf gangs in order to save her dying race from complete annihilation. This reverse harem romance features a strong female lead and enemies-to-lovers theme with steamy sexual situations.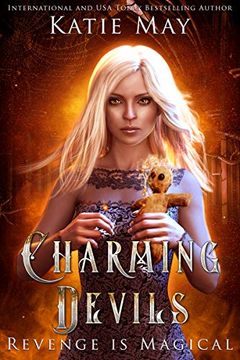 A dark paranormal reverse harem romance featuring themes of revenge and bullying by a bestselling author. A teenage girl returns for her senior year of high school with new hair, style, and personality, seeking revenge on the boys who bullied and teased her. With voodoo magic at her fingertips, she sets out to make them pay, and readers should buckle up for a wild ride. This stand-alone novel includes strong language and sexual situations, and all characters are over the age of 18.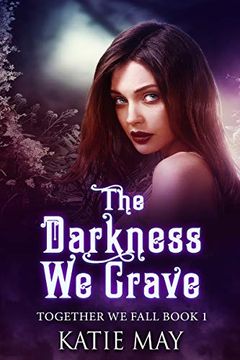 When disaster strikes and the world ends, one girl is stuck in a resort run by her awful parents. Fortunately, she's got seven handsome men to help her fight through earthquakes, tornados, and a mysterious virus that turns people insane. This slow-burn reverse harem series deals with sensitive issues, so reader discretion is advised.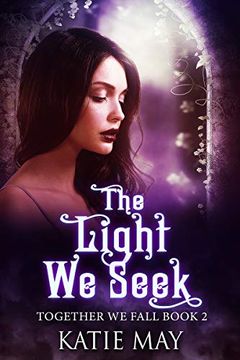 An apocalypse has hit the United States, leaving the world in chaos. Follow the main character as she travels with a group of seven guys to Atlanta, facing monsters and the darkness within themselves. This reverse harem series will keep readers on the edge of their seats as they wonder if the characters can survive the end of the world. It does contain sensitive issues such as abuse, rape, and suicide, reader discretion is advised.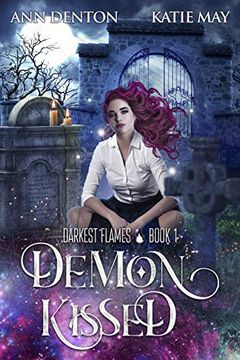 "Discover a world where a love spell gone wrong brings forth five demonic entities, each with the sole purpose of fulfilling one girl's deepest desire: to make the boy she loves fall head-over-heels for her. But with fake boyfriends, sexy new teachers and a psychotic stalker in the mix, will she be able to keep her heart from falling for them? Brace yourself for a thrilling reverse harem paranormal romance, full of psychotic alpha males, student/teacher relationships, strong language, and steamy scenes."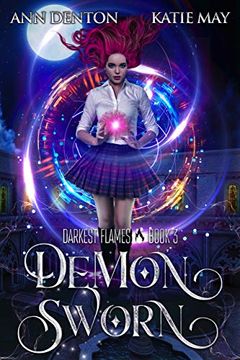 Guns and Graveyards by Katie May
Demon Loved by Katie May, Ann Denton
The Storm We Face by Katie May
The Monsters We Hunt by Katie May
Philippa Fisher og steinfeens løfte by Liz Kessler
Ripped To Shreds by Katie May
Demon Stalked by Katie May, Ann Denton
Sloth (The Damning Book 4) by Katie May
Group Outing by Katie May
Introductions by Katie May
Defying Destiny (Afterworld Academy, #3) by Katie May, Loxley Savage
Truth or Dare by Katie May
Demon's Joy by Ann Denton, Katie May
Together We Fall by Katie May
Darkness Deceives by Katie May, Loxley Savage
Pride (The Damning Book 5) by Katie May
Gallows and Ghouls by Katie May
Dearly Departed by Katie May, Loxley Savage
Chasing Time by Elena Lawson, Katie May
Fearless by M.J. Marstens, Cali Mann, A.J. Macey, Ginna Moran, Elie Waters, Jacquelyn Faye, M. Sinclair, Rosemary A. Johns, Imani L. Hawkins, Katie May, R.L. Caulder, Ann Denton, Cate Corvin, Mia Harlan, TL Hamilton, Whimsy Nimsy, Rachelle Bonifay, K.B. Wheelock, Jenee Robinson, Elle Lee, Jenn D Young, Katherine Isaac, KZ Merlin, Dolly Kalasin, J Grace, Roseyk Klayborn, Z Xanxar, Rory Miles, Emmy Dee, Serafina Luna Brodie, Lucy Felthouse, Maya Riley, C.E. Lashua, Raven James, Jewels Arthur
Gangs And Ghosts by Katie May
Toxicity by Katie May, A Villainously Romantic Retelling
De verliefde prins by Darcey Bussell
For Whom the Bell Tolls by Katie May, Ann Denton
Goddess of Pain by Katie May
Philippa Fisher's Fairy Godsister by Liz Kessler
Broken Howl (Reject Island) by Katie May, Ann Denton
Mania (Kings of Grove Academy Book 1) by Katie May, M. Sinclair
Not All Heroes Wear Capes (Just Dresses) by Katie May
Der Club der Schwimmerinnen by Katie May
Taste of Death (Queen of the Dead Book 1) by Katie May, R.L. Caulder