Kazue Kato Books
Kazue Kato, 加藤和恵, is a Japanese mangaka.See also authors with similar names.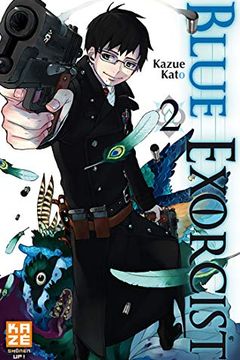 Sous l'oeil attentif de son frère Yukio, Rin poursuit son apprentissage du métier d'exorciste. Mais au cours d'un stage spécial censé préparer les étudiants à l'examen d'été, de puissantes entités démoniaques parviennent à s'introduire sur les lieux ! Sous l'oeil attentif de son frère Yukio, Rin poursuit son apprentissage du métier d'exorciste. Mai...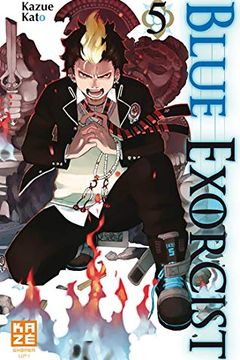 Adopté dès son plus jeune âge par un exorciste de renom, Rin apprend un jour qu'il est le fils du mal incarné, quand son véritable père, Satan lui-même, apparaît pour l'emmener dans son monde. Mais impossible pour le jeune homme d'oublier tout ce qui lui a été enseigné jusqu'ici Confronté à un adversaire invincible qui a consumé le seul homme à l'a...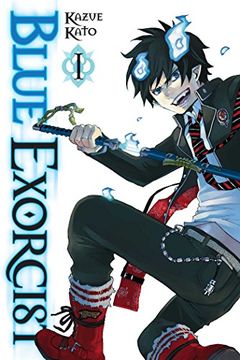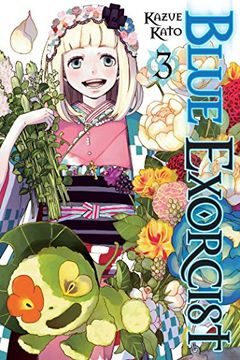 As a new Exorcist Esquire at True Cross Academy, Rin Okumura has a long way to go before he reaches the top rank of Paladin. When Rin and his classmates are sent to search for a ghost, Amaimon, King of Earth, takes Rin by surprise and steals the Koma Sword. Higher powers have been observing events at the academy and make their presence known. New p...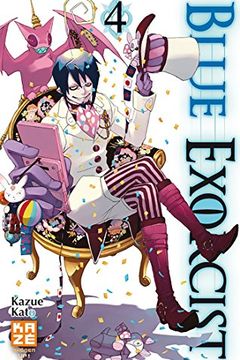 Kin et ses camarades participent à un camp d'entraînement qui déterminera s'ils sont aptes ou non à prends part à des missions réelles. L'objectif de l'exercice est tout simple : rapporter au camp de base une lanterne Mais elle s'avère si énorme que pour espérer la traits porter, il leur faut abandonner l'idée de compétition et s'entraider ! Kin pr...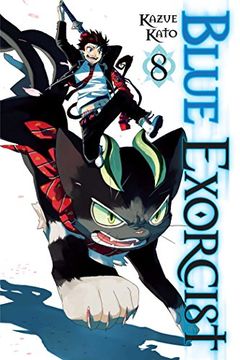 Awakened by the traitor Saburota Todo, the Impure King's massive form threatens to engulf the city of Kyoto. As the Exorcists of the Tokyo Branch and the monks of the Myodha temple do all they can to contain the demon, Rin and his friends find themselves separated and facing their own battles. While Rin and Ryuji race to confront the full might of ...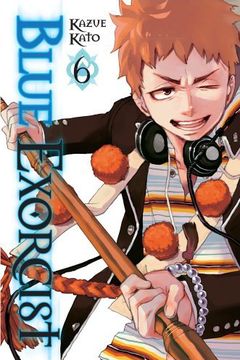 The heads of the various Myodha temple families gather to discuss recent events surrounding the Eyes of the Impure King. Revelations at the meeting only deepen suspicion of Suguro's father, Tatsuma, and angry accusations follow. Tatsuma's silence on the matter isn't helping either. Amid all the swirling distrust, Rin tries to make sense of things b...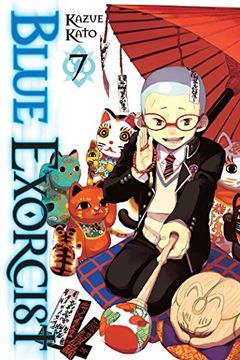 Mamushi and Todo now have both eyes of the Impure King and are headed for the temple that was once the center of the Myodha sect. Mamushi wants to seal the eyes away, but may be too late to realize Todo's true purpose—the awakening of the Impure King! Meanwhile, Rin learns more about Father Fujimoto's connection to Tatsuma and the origin of the Kom...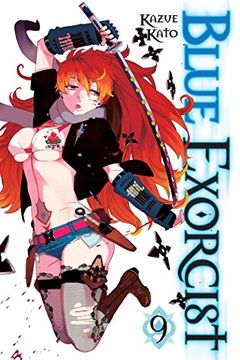 All of Rin's friends have done their best to hold off the deadly Impure King so Rin can confront it. Now it's entirely up to Rin to finish off the gigantic demon. Although Rin has finally drawn the Koma sword and found his confidence, that alone may not be enough to defeat the Impure King! And Yukio's battle with the possessed Saburota Todo may hav...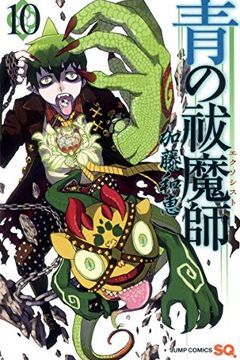 悪魔が見えるはずのない燐の同級生が、教室を徘徊する悪魔に悲鳴を上げる。更に不浄王の一族である不浄姫が復活するなど、不穏な気配が世界に満ち始め…!? そんな中、燐はメフィストから晩餐へ招待されて!?...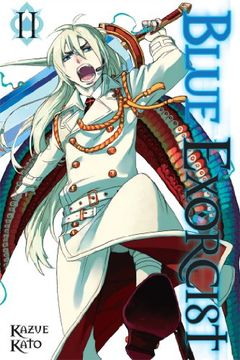 青の祓魔師 13 [Ao no Exorcist 13] by Kazue Kato;
青の祓魔師 14 [Ao no Exorcist 14] by
青の祓魔師 15 [Ao no Exorcist 15] by Kazue Kato
青の祓魔師 25 [Ao no Exorcist 25] by
青の祓魔師 21 [Ao no Exorcist 21] by
青の祓魔師 16 [Ao no Exorcist 16] by
青の祓魔師 22 [Ao no Exorcist 22] by
青の祓魔師 19 [Ao no Exorcist 19] by
青の祓魔師 20 [Ao no Exorcist 20] by 出版社: 集英社 (2017/10/4)
青の祓魔師 23 [Ao no Exorcist 23] by 加藤 和恵
青の祓魔師 18 [Ao no Exorcist 18] by
青の祓魔師 26 [Ao no Exorcist 26] by
Blue Exorcist Pocket Gallery by Kazue Kato
Blue Exorcist Volume 1-5 Collection 5 Books Set (Series 1) by Kazue Kato by Kazue Kato
青の祓魔師 27 [Ao no Exorcist 27] by
青の祓魔師 ブラッディ・フェアリーテイル [Ao no Ekusoshisuto by Kazue Kato; Aya Yajima;
青の祓魔師 ウィークエンド・ヒーロー [Ao no Ekusoshisuto by
Time Killers by Kazue Kato
サラリーマン祓魔師 奥村雪男の哀愁 1 [Salaryman Futsumashi by Minoru Sasaki
サラリーマン祓魔師 奥村雪男の哀愁 2 [Salaryman Futsumashi by