Kazue Kato Books
Kazue Kato, 加藤和恵, is a Japanese mangaka.See also authors with similar names.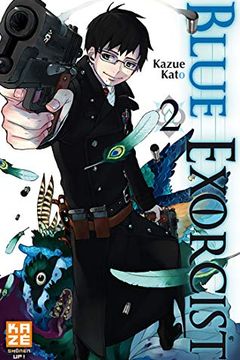 This book is all about the thrilling world of exorcism, as Rin continues his training under the watchful eye of his brother Yukio. However, when powerful demons infiltrate their special training stage, things take an exciting turn as Rin's skills are put to the test. Get ready for an action-packed adventure of magic, demons, and exorcism in this captivating read.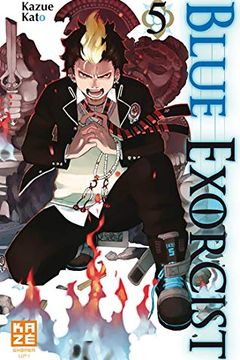 This thrilling manga tells the story of Rin, a young man adopted by a renowned exorcist who learns he is the son of Satan himself. Despite this revelation, Rin is determined to fight against evil and protect humanity, even if it means unleashing his own demonic power. With an invincible adversary on the loose and the loss of the only person he's ever loved, Rin must make a difficult choice and join forces with the exorcists to save the day.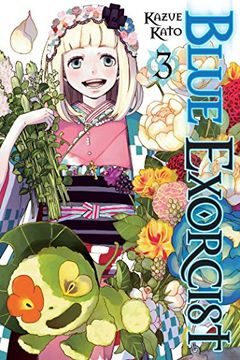 Join Rin Okumura and his classmates as they navigate the world of exorcism and battle powerful demons in this thrilling manga series. In volume three, Rin is faced with new challenges as he searches for a ghost and faces off against the King of Earth. With surprises at every turn and higher powers getting involved, Rin must learn to play the game before it's too late.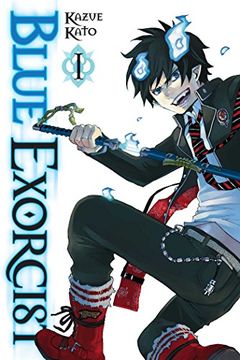 A young man discovers he's the son of the demon lord Satan and vows to defeat him by becoming an exorcist. He must navigate secret demon-fighting academies and keep his true identity hidden while wielding his father's sword, which unleashes his demonic powers. This manga is action-packed and suitable for older teens.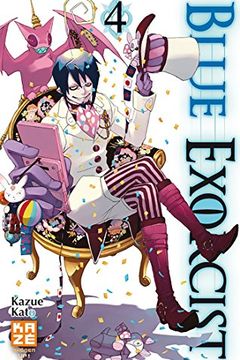 In this volume, Kin and his fellow exorcists-in-training face a challenging mission that requires teamwork and cooperation. As they struggle to carry a massive lantern back to base, Kin learns the importance of having friends by his side. But little does he know that danger still lurks in the shadows, with the mysterious Méphisto plotting his next move...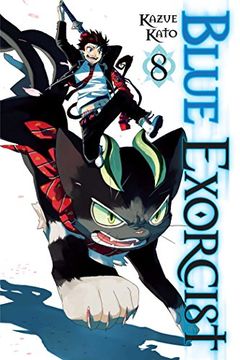 In Blue Exorcist Vol. 8, the city of Kyoto is in danger from the Impure King, and the Exorcists and monks must work together to stop him. Rin and his friends face their own battles and must confront the king's full might. Meanwhile, Yukio takes on the traitor Todo, but may discover that he is his own worst enemy. Get ready for an action-packed adventure in the world of exorcism.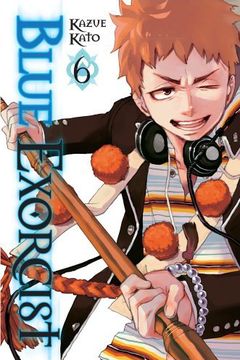 In Blue Exorcist, Vol. 6, tensions rise as the heads of the Myodha temple families gather to discuss recent events surrounding the Eyes of the Impure King. Rin tries to make sense of things while struggling to control his powers. The mystery deepens as a letter reveals a secret past.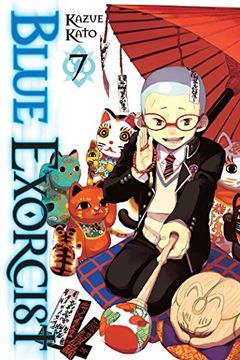 In the seventh volume of this thrilling manga series, Mamushi and Todo possess both eyes of the Impure King and are headed towards a temple that was once the center of the Myodha sect. Rin must use all of his strength to face the terrible power of the Impure King, while also uncovering the connection between Father Fujimoto, Tatsuma, and the mysterious Koma Sword. Don't miss the latest installment of this epic story!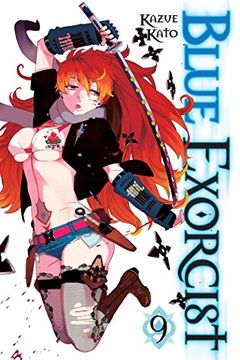 In this thrilling manga, Rin and his friends battle to defeat the deadly Impure King. With Rin's newfound confidence and the help of his friends, they hold off the demonic creature for Rin to take on. But when Yukio's own battle awakens something dark within him, will Rin be able to defeat the Impure King alone? Find out in this action-packed volume.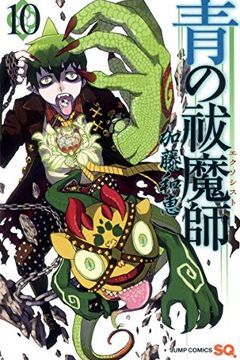 悪魔が見えるはずのない燐の同級生が、教室を徘徊する悪魔に悲鳴を上げる。更に不浄王の一族である不浄姫が復活するなど、不穏な気配が世界に満ち始め…!? そんな中、燐はメフィストから晩餐へ招待されて!?...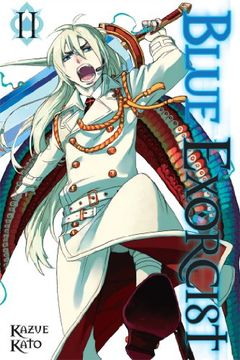 青の祓魔師 13 [Ao no Exorcist 13] by Kazue Kato;
青の祓魔師 14 [Ao no Exorcist 14] by
青の祓魔師 15 [Ao no Exorcist 15] by Kazue Kato
青の祓魔師 25 [Ao no Exorcist 25] by
青の祓魔師 21 [Ao no Exorcist 21] by
青の祓魔師 16 [Ao no Exorcist 16] by
青の祓魔師 22 [Ao no Exorcist 22] by
青の祓魔師 19 [Ao no Exorcist 19] by
青の祓魔師 23 [Ao no Exorcist 23] by 加藤 和恵
青の祓魔師 20 [Ao no Exorcist 20] by 出版社: 集英社 (2017/10/4)
青の祓魔師 26 [Ao no Exorcist 26] by
青の祓魔師 18 [Ao no Exorcist 18] by
青の祓魔師 27 [Ao no Exorcist 27] by
Blue Exorcist Pocket Gallery by Kazue Kato
Blue Exorcist Volume 1-5 Collection 5 Books Set (Series 1) by Kazue Kato by Kazue Kato
青の祓魔師 ブラッディ・フェアリーテイル [Ao no Ekusoshisuto by Kazue Kato; Aya Yajima;
青の祓魔師 ウィークエンド・ヒーロー [Ao no Ekusoshisuto by
Time Killers by Kazue Kato
サラリーマン祓魔師 奥村雪男の哀愁 1 [Salaryman Futsumashi by Minoru Sasaki
サラリーマン祓魔師 奥村雪男の哀愁 2 [Salaryman Futsumashi by