Kazutaka Kodaka Books
Kazutaka Kodaka (小高和剛) is a Japanese video game creator and writer. He is the creator and scenario writer of the Danganronpa series. He is a former employee of Spike Chunsoft and the co-founder of TooKyo Games game developer studio.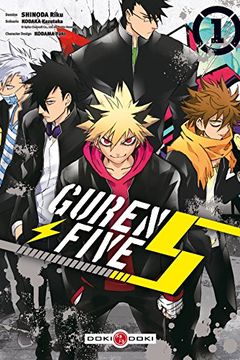 Baston et science-fiction sublimées par le character design de Yûki KODAMA (Blood Lad) !Le lycée Kyûren, le plus malfamé des établissements de l'archipel, repaire de toutes les racailles en mal d'action…C'est ici que Harmony, une jeune fille venue de l'Espace, vient chercher ceux qu'elle croit être "les plus puissants guerriers de la planète Terre"...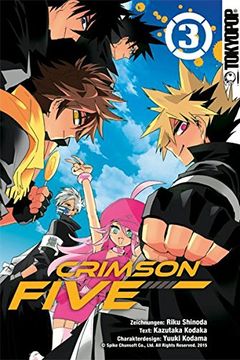 Crimson Five 03
Kazutaka Kodaka, Yuuki Kodama
-
2016-01-14

(first published in 2015)
Nachdem Harmonys Vater seine bösen Absichten offenbart hat, setzen Raku und seine Freunde alles daran, die Erde vor dem Untergang zu retten. Hilfe bekommen sie dabei durch das Holy Quintet. Doch was keiner weiß: Ihr Gegner hat noch einen Trumpf im Ärmel …...