Kazutaka Kodaka Books
Kazutaka Kodaka (小高和剛) is a Japanese video game creator and writer. He is the creator and scenario writer of the Danganronpa series. He is a former employee of Spike Chunsoft and the co-founder of TooKyo Games game developer studio.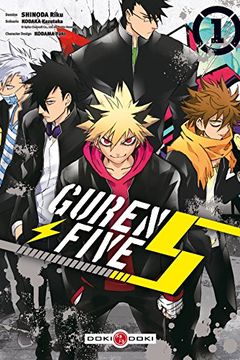 "Enter a world of sci-fi and action-packed battles as high school delinquents are recruited to fight against an alien horde. Follow Harmony, a girl from space, as she tracks down the supposed "strongest warriors on Earth" at Kyuren High School. But will these troublemakers be enough to take on the deadly Gears and save the universe? With stunning character design by Yuki Kodama, this manga combines the best of both genres for an epic adventure."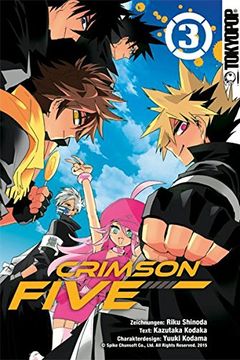 Crimson Five 03
Kazutaka Kodaka, Yuuki Kodama
-
2016-01-14

(first published in 2015)
In Crimson Five 03, a group of friends must do everything in their power to save Earth from destruction after discovering the evil intentions of a character's father. With help from the Holy Quintet, they work tirelessly to prevent the end of the world. However, they soon discover that their opponent has one more trick up their sleeve.