Kerrigan Byrne Books
If you're anything like me, the best night is one spent with a brawny highlander, a mysterious werewolf, a conflicted vampire, or a hot-headed Irishman. My stories span the spectrum of romantic fiction from historical, to paranormal, to romantic suspense. But I can always promise my readers one thing: memorable and sexy Celtic heroes who are guaranteed to heat your blood before they steal your heart. Lose yourself in the enchanted Celtic Isles, you never know who, or what, will find you...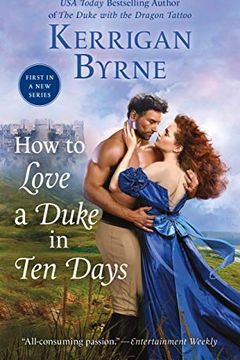 A brilliant Lady with a hidden past seeks marriage to save her family from bankruptcy, but she never expected to fall for the Duke of Redmayne, a man seeking revenge. With her sharp wit and independent nature, she awakens every fierce desire within him. Will he be able to keep her safe in his arms?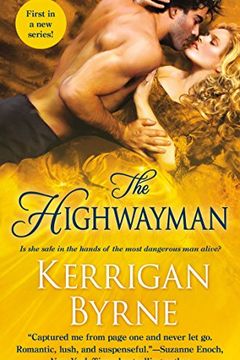 A ruthless villain sets his sights on a lovely widow with a powerful secret, whisking her away to his sanctuary in the wild Highlands. But Farah is no one's puppet, and she ignites a tempestuous desire that could be the key to unlocking his black heart. Will he allow himself to be touched by the woman he captured? This book is full of rebels, scoundrels, and blackguards on the wrong side of the law, but for the women who love them, a hint of danger only makes the heart beat faster.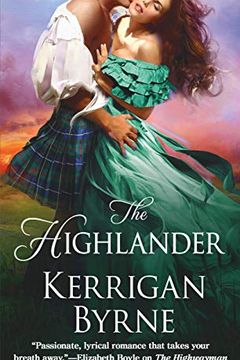 In "The Highlander," a fearsome Scottish warrior and Laird must confront his greatest challenge - love. When he hires a beautiful English governess to care for his children, he finds himself taken aback by her voluptuous curves and unyielding personality. As they grow closer, he becomes suspicious of the secrets she might be hiding. Will he be able to win her heart without losing his own in the process?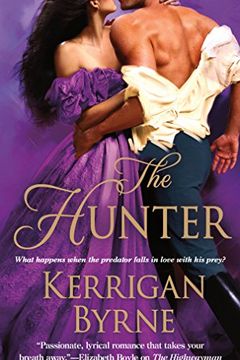 Victorian-era ladies can't resist the dark and dangerous allure of men on the wrong side of the law. One of London's elite hunters, Christopher Argent, always gets his man, until he's hired to target the stunningly beautiful actress Millie LeCour. As heat simmers between them, Christopher can't complete his mission and will risk anything to save Millie's life. Putting herself in this dangerous man's arms might be Millie's only path to safety, but could also end up being the deadliest mistake she's made. With their lives in peril, Millie and Christopher must face their real feelings and find the true love they seek.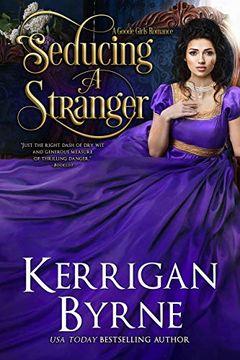 A Dark and Stormy Knight
Goode Girls Book 1 and Victorian Rebels Book 7 (A Goode Girls Romance)
Kerrigan Byrne
-
2020-06-02
In "A Dark and Stormy Knight," Sir Carlton Morley is a man of extraordinary will and singular focus, driven by a painful past and a patient fury. As a decorated soldier and Scotland Yard's ruthless Chief Inspector, he sought redemption and retribution in the shadows. But when temptation lands in his lap in the form of Prudence Goode, he discovers that even he has weaknesses. As their passionate firestorm burns out of control, Morley must fight to protect his newfound vulnerability from his enemies.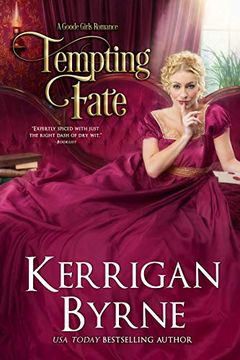 The debut of a tantalizing new romance series from acclaimed author Kerrigan Byrne, featuring the Goode Girls - a group of stunning and skilled women. Gabriel Sauvageau, disfigured in his youth, has never known the touch of a woman, but finds himself enamored with shy Felicity Goode. Despite her own reservations about marriage and intimacy, Felicity seeks a bodyguard to protect herself from potential dangers. When she hires the scarred and burly Gabriel, she discovers an unusual connection to him that goes beyond mere protection. Can the two overcome their individual limitations and find love?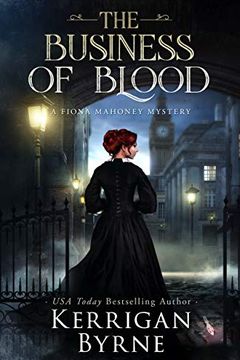 "Step into the gritty world of Victorian London with this thrilling historical fiction about a woman who cleans up after corpses for a living. But when a new serial killer surfaces, she becomes the hunter, only to realize that she's now the prey. With twists and turns that will keep you on the edge of your seat, this book proves that a woman's work is never done."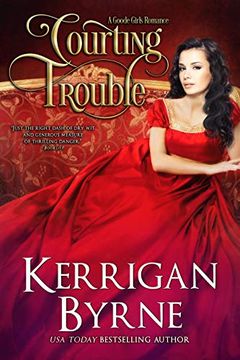 In Courting Trouble by Kerrigan Byrne, Doctor Titus Conleith and Honoria Goode share a complicated past. After a disastrous first love, Titus swore never to open his heart again. But when Honoria's life is in danger, he saves her and old flames reignite. Honoria, now widowed and trapped in a loveless marriage, longs for a second chance with the man she once worshipped. Will Titus be able to forgive her and give her the second chance she desires? This brand-new romance series promises to be deliciously wicked and stunning.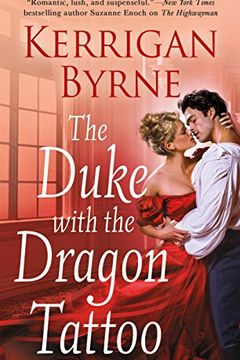 This book follows the mysterious and nameless Rook, who awakens with no memories and a dragon tattoo on his arm. His only chance of survival lies in the woman who finds him and nurses him back to health. Years later, The Rook returns to Lorelei's life, stirring up trust issues and rekindling a passionate flame. Will she be able to trust a man with a questionable past? Find out in this captivating tale of love and revenge.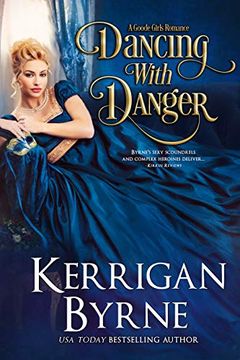 "Mischief meets danger when a bluestocking amateur sleuth gets arrested at a murder scene with a brutally handsome smuggler. Though she holds evidence that he's not the killer, she can't deny his relentless wickedness. With an empire to run, a murder to avenge, and a plan to save his brother, Raphael doesn't have time for obsession; but something about their encounters keeps pulling them back together, and maybe what he needs is a bit of Mercy."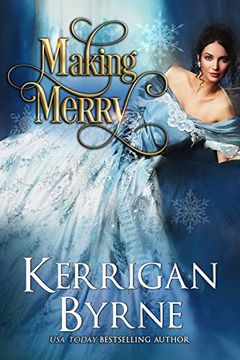 Which Witch is Wicked? by Kerrigan Byrne, Tiffinie Helmer, Cynthia St. Aubin, Cindy Stark
To Seduce a Highlander by Kerrigan Byrne
Which Witch is Wild? by Kerrigan Byrne, Tiffinie Helmer, Cynthia St. Aubin, Cindy Stark
Reclaimed by Kerrigan Byrne
The Duke by Kerrigan Byrne
A Righteous Kill by Kerrigan Byrne
Invoked by Kerrigan Byrne
All Scot and Bothered by Kerrigan Byrne
The Devil in Her Bed by Kerrigan Byrne
The Scot Beds His Wife by Kerrigan Byrne
Unwilling by Kerrigan Byrne
Unspoken by Kerrigan Byrne