Kyūsaku Yumeno Books
Yumeno Kyūsaku (夢野 久作) was the pen name of the early Shōwa period Japanese author Sugiyama Yasumichi. The pen name literally means "a person who always dreams." He wrote detective novels and is known for his avant-gardism and his surrealistic, wildly imaginative and fantastic, even bizarre narratives. Kyūsaku's first success was a nursery tale Shiraga Kozō (White Hair Boy, 1922), which was largely ignored by the public. It was not until his first novella, Ayakashi no Tsuzumi (Apparitional Hand Drum, 1924) in the literary magazine Shinseinen that his name became known.His subsequent works include Binzume jigoku (Hell in the Bottles, 1928), Kori no hate (End of the Ice, 1933) and his most significant novel Dogra Magra (ドグラマグラ, 1935), which is considered a precursor of modern Japanese science fiction and was adapted for a 1988 movie.Kyūsaku died of a cerebral hemorrhage in 1936 while talking with a visitor at home.
昭和十年一月、書下し自費出版。狂人の書いた推理小説という異常な状況設定の中に著者の思想、知識を集大成する。"日本一幻魔怪奇の本格探偵小説"とうたわれた、歴史的一大奇書。...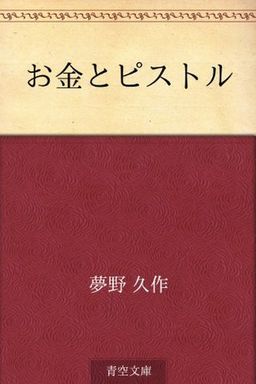 このコンテンツは日本国内ではパブリックドメインの作品です。印刷版からデジタル版への変換はボランティアによって行われたものです。...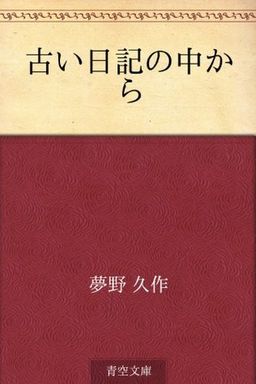 このコンテンツは日本国内ではパブリックドメインの作品です。印刷版からデジタル版への変換はボランティアによって行われたものです。...
このコンテンツは日本国内ではパブリックドメインの作品です。印刷版からデジタル版への変換はボランティアによって行われたものです。...
このコンテンツは日本国内ではパブリックドメインの作品です。印刷版からデジタル版への変換はボランティアによって行われたものです。...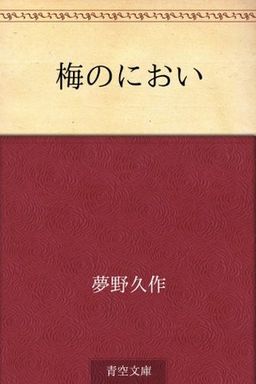 幻想性の色濃い作風で知られる昭和初期の作家、夢野久作の短編小説。初出は「九州日報」[1924(大正13)年]。一匹の斑猫が人間を真似て梅の花の匂いを嗅ぐが、その「良さ」がまったくわからない。そこへ一匹の鶯が降り立つ。なんとしても鶯を食べたい猫は、「梅のにおい」を話題にし、誘いをかけるのだったが……。...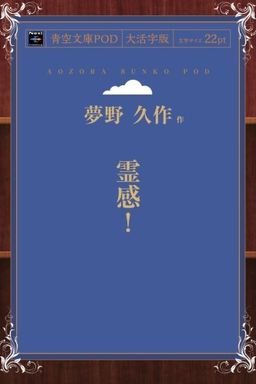 霊感 !
2012-09-27

(first published in 1931)
A collection of short stories by a renowned Japanese author known for his fantastical style. These tales follow doctors who encounter bizarre patients with unexplainable ailments, leading them to uncover supernatural events. Each story is filled with suspense and mystery that will keep you on the edge of your seat.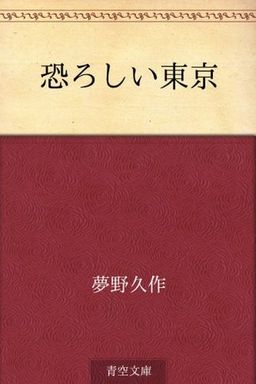 Explore the chaotic and whimsical urban landscape of Tokyo in this collection of essays by renowned Japanese writer, Kyusaku Yumeno. Known for his surreal and fantastical writing style, Yumeno takes readers on a journey through the mishaps and misadventures he experiences while navigating the bustling city. From getting on the wrong train to stumbling upon bizarre situations with high-profile figures, Yumeno's essays offer a unique and entertaining perspective on Tokyo life.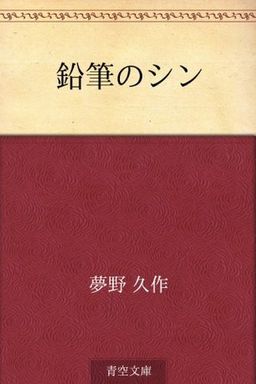 このコンテンツは日本国内ではパブリックドメインの作品です。印刷版からデジタル版への変換はボランティアによって行われたものです。...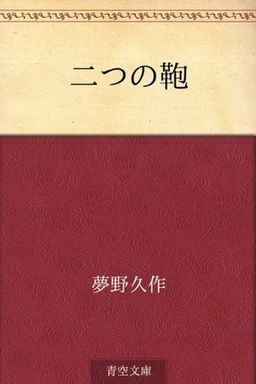 Japanese author Kyusaku Yumeno's collection of short stories features an imaginative and surreal style. "Futatsu no kaban" tells a tale of two bags, one large and one small, with very different contents. As the bags change hands, their fates become intertwined, leading to a fiery conclusion.
Gaikotsu no kuronbo (Japanese Edition) by
Satsujin meiro 07 (rensaku tantei shosetsu dainanakai) (Japanese Edition) by Kyusaku Yumeno
Neboke (Japanese Edition) by Kyusaku Yumeno
ドグラマグラ(下) by Kyusaku Yumeno
El infierno de las chicas by Kyusaku Yumeno
Minoru san no seishin bunseki (Japanese Edition) by Kyusaku Yumeno
Bottled Hell by Kyusaku Yumeno
The Spirit Drum by Kyusaku Yumeno
Sensei no medama ni (Japanese Edition) by Kyusaku Yumeno
Nonsensu (Japanese Edition) by Kyusaku Yumeno
Biru gaisha seibatsu (Japanese Edition) by Kyusaku Yumeno