Lara Adrian Books
LARA ADRIAN is a New York Times and #1 internationally best-selling author with nearly 4 million books in print and digital worldwide and translations licensed to more than 20 countries. Her books have been named among Amazon's Top Ten Romances of the Year, and have also been nominated by readers multiple times as finalists for the Goodreads Choice Award for Best Romance of the Year. Reviewers have called Lara's books "addictively readable" (Chicago Tribune), "extraordinary" (Fresh Fiction), "strikingly original" (Booklist), and "one of the best vampire series on the market" (Romantic Times). Writing as TINA ST. JOHN, her historical romances have won numerous awards including the National Readers Choice; Romantic Times Magazine Reviewer's Choice; Booksellers Best; and many others. She was twice named a Finalist in Romance Writers of America's RITA Awards, for Best Historical Romance (White Lion's Lady) and Best Paranormal Romance (Heart of the Hunter). More recently, the German translation of Heart of the Hunter debuted on Der Spiegel bestseller list.With an ancestry stretching back to the Mayflower and the court of King Henry VIII, the author lives with her husband in New England, where she is working on her next novel. Visit Lara's website and sign up for new release announcements at http://bit.ly/LaraAdrianNews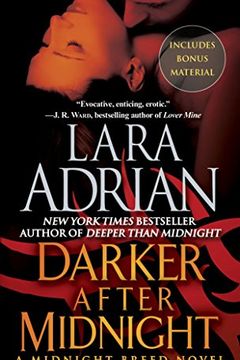 The climactic novel in Lara Adrian's New York Times bestselling Midnight Breed series—and her hardcover debut—Darker After Midnight invites readers to enter a thrillingly sensual world where danger meets desire.In the dark of night, a blood war escalates within the hidden world of the Breed. After existing in secret for many long centuries, maintai...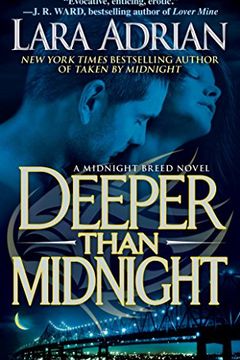 DELIVERED FROM THE DARKNESS, A WOMAN FINDS HERSELF PLUNGED INTO A PASSION THAT IS DEEPER THAN MIDNIGHT.   At eighteen, Corinne Bishop was a beautiful, spirited young woman living a life of privilege as the adopted daughter of a wealthy family. Her world changed in an instant when she was stolen away and held prisoner by the malevolent vampire Drago...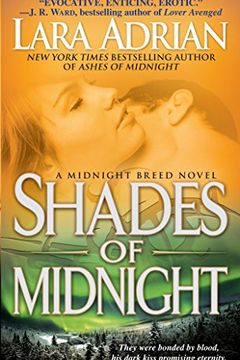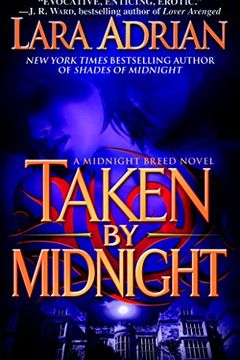 AT THE CROSSROADS OF DEATH AND DESIRE, A WOMAN TASTES A PLEASURE NO MORTAL IS MEANT TO SURVIVE. In the frozen Alaskan wilderness, former state trooper Jenna Darrow survives an unspeakable breach of body and soul. But with her narrow escape comes an even greater challenge. For strange changes are taking place within her, as she struggles to understa...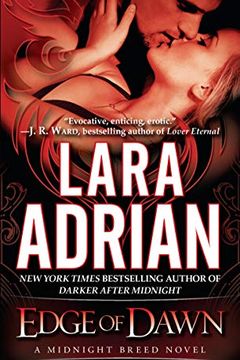 Edge of Dawn
A Midnight Breed Novel (The Midnight Breed Series Book 11)
In this pulse-pounding and thrillingly sensual novel, New York Times bestselling author Lara Adrian returns to the mesmerizing world of the Midnight Breed, following new characters into a dark future where an uneasy peace can unravel into war—and a great betrayal can mask an all-consuming love.   Twenty years after the terror of First Dawn—when man...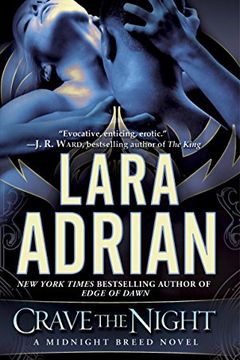 In Crave the Night, Adrian brings the Breed and its world to the brink of war, where even the deepest passion can shatter into violence.   Born and raised to be an emotionless killing machine, Nathan is one of the most lethal Breed vampires in existence. A key member of the Order—an elite group of warriors charged with protecting both mortals and v...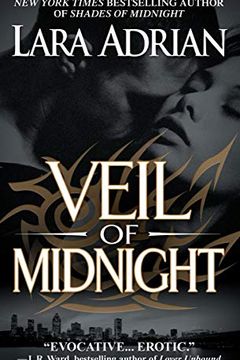 Bound by blood, addicted to danger, they'll enter the darkest—and most erotic—place of all.A warrior trained in bullets and blades, Renata cannot be bested by any man—vampire or mortal. But her most powerful weapon is her extraordinary psychic ability—a gift both rare and deadly. Now a stranger threatens her hard-won independence—a golden-haired va...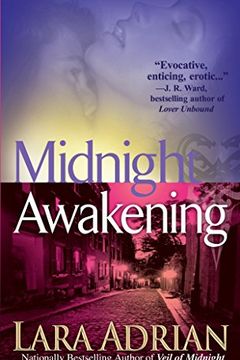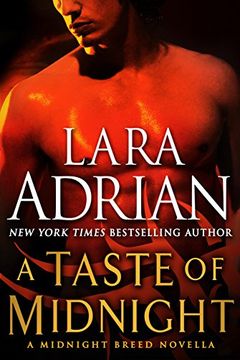 Book 9.5 (a novella) in the New York Times and #1 internationally bestselling Midnight Breed vampire romance series For fans who have been been waiting to devour Darker After Midnight, as well as new readers tempted by the seductive thrills of her Midnight Breed novels, New York Times bestselling author Lara Adrian offers up a tantalizing appetizer...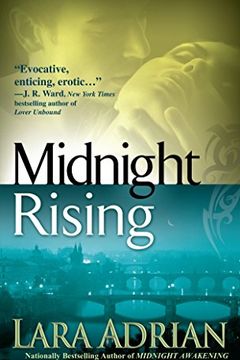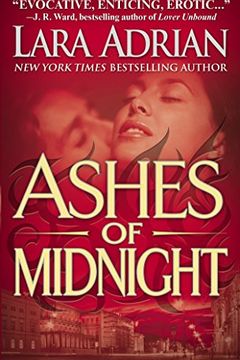 Bound to Darkness by Lara Adrian
Kiss of Crimson by Lara Adrian
A Touch of Midnight by Lara Adrian
Break the Day by Lara Adrian
Claimed in Shadows by Lara Adrian
Born of Darkness by Lara Adrian
Edge of Darkness by Lara Adrian
Defy the Dawn by Lara Adrian
Hour of Darkness by Lara Adrian
Fall of Night by Lara Adrian
Midnight Unbound by Lara Adrian
For 100 Nights by Lara Adrian
Marked by Midnight by Lara Adrian
The Midnight Breed Series Companion by Lara Adrian
For 100 Reasons by Lara Adrian
Tempted by Midnight by Lara Adrian
For 100 Days by Lara Adrian
Run to You by Lara Adrian
Stroke of Midnight by Lara Adrian
Play My Game by Lara Adrian
Masters of Seduction by Lara Adrian, Donna Grant, Laura Wright, Alexandra Ivy
Midnight Untamed by Lara Adrian
Midnight Unleashed by Lara Adrian
Midnight Breed Series Collection by Lara Adrian
Midnight Breed Bundle by Lara Adrian
Warrior Trilogy by Lara Adrian
The Dragon Chalice Series by Lara Adrian
Hide and Seek by Lara Adrian, Tina Folsom
1001 Dark Nights by Lorelei James, Lara Adrian, Christopher Rice, Julie Kenner
Midnight Breed Word Search by Lara Adrian
Three Dark Knights by Lara Adrian
1001 Dark Nights by Shayla Black, Laura Kaye, Lara Adrian, Heather Graham, Skye Jordan, CD Reiss
1001 Dark Nights by Alexandra Ivy, Laura Wright, Lorelei James, Lara Adrian, Nazarea Andrews, Megan Erickson
1001 Dark Nights by Lara Adrian, Laurelin Paige, Kendall Ryan, Adriana Locke, Stacey Kennedy
Cut and Run by Lara Adrian, Tina Folsom
The Midnight Breed Series Coloring Book by Lara Adrian
King of Midnight by Lara Adrian
La signora della passione by Lara Adrian
Das magische Siegel by Lara Adrian
White Lion's Lady by Lara Adrian
Kiss of Midnight by Lara Adrian
Les Amants des Ténèbres by
Midnight Flame by Lara Adrian, Christopher Rice
MatchUp by Lee Child, Sandra Brown, C. J. Box, Val Mcdermid, Peter James, Kathy Reichs, Diana Gabaldon, Steve Berry, Gayle Lynds, David Morrell, Karin Slaughter, Michael Koryta, Charlaine Harris, Andrew Gross, Lisa Jackson, John Sandford, Lara Adrian, Christopher Rice, Lisa Scottoline, Nelson DeMille, J.A. Jance, Eric Van Lustbader
Heart of the Hunter by Lara Adrian
The Mammoth Book Of Paranormal Romance 2 by Trisha Telep
A Glimpse of Darkness by Lara Adrian, Harry Connolly, Stacia Kane, Kelly Meding, Lucy A. Snyder
NightDrake by Lara Adrian
Begehren der Nacht by Lara Adrian