Laura Kaye Books
Laura Kaye is the New York Times and USA Today Bestselling author of contemporary and erotic romance and romantic suspense, including the Hard Ink, Raven Riders, Blasphemy, Heroes, and Hearts of the Anemoi series. Laura's hot, heartfelt stories are all about the universal desire for a place to belong. Laura grew up amidst family lore involving angels, ghosts, and evil-eye curses, cementing her life-long fascination with storytelling and the supernatural. Laura also writes historical fiction as Laura Kamoie, and lives in Maryland with her husband and two daughters, and appreciates her view of the Chesapeake Bay every day.Join Laura Kaye's Newsletter - smarturl.it/subscribeLauraKaye - to Receive:*New release alerts *News about contests and giveaways *Sneak peeks and teasers *Early cover reveals *The most up-to-date book news and new releases *Book signings and appearances *Online events for readers *Upcoming sales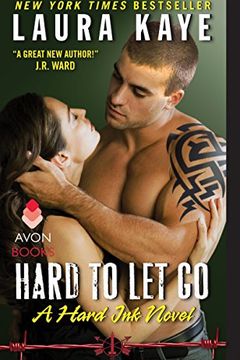 "Hard to Let Go" follows a group of former Special Forces soldiers as they embark on one last mission to investigate the ambush that killed half their team. Beckett Murda, one of the soldiers, encounters a complication in the form of tough prosecutor Kat Rixey. As they work together to take down the criminals Kat's office is investigating, sparks fly between the two. This action-packed romance novel shows that sometimes the hardest thing to do is to let go of the past and find love.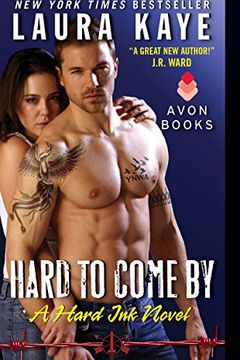 A former Special Forces soldier finds himself caught between loyalty and desire when he falls for a beautiful woman while on a covert operation. Temptation and a powerful enemy threaten to break them apart, and they must prove where their loyalties lie before it's too late. This book explores the complex themes of love, trust, and sacrifice in the face of danger.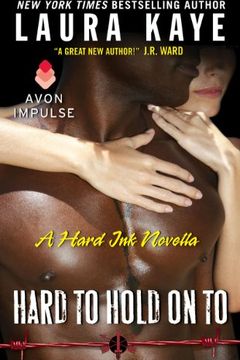 "Hard to Hold on To" is a heart-wrenching story of two strangers, Easy and Jenna, brought together by tragic circumstances. Easy, haunted by his past failures, is determined to protect Jenna at all costs. Despite only meeting him recently, Jenna feels a strong connection to Easy that goes beyond gratitude. Amidst chaos and danger, they come to appreciate that the things that are hardest to hold on to in life are often the most valuable.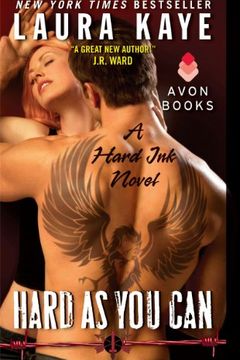 Former Special Forces soldiers embark on one last mission in Hard as You Can. Shane McCallan is drawn to Crystal Dean despite her defenses, but when their jobs intersect and secrets are revealed, he becomes the man she needs to protect her sister, her life, and her heart. Laura Kaye's novel explores themes of love, loyalty, and danger, reminding us to hold on as hard as we can and never let go.
Ride Wild delves into the world of the Raven Riders, a group of bikers who live and ride by their own rules. After losing his wife, Sam "Slider" Evans lives only for his two sons - until he hires a new babysitter named Cora. As Slider and Cora grow closer, they must navigate the dangerous repercussions of their attraction. A thrilling and steamy tale of brotherhood and family, Ride Wild is a must-read for fans of romantic suspense.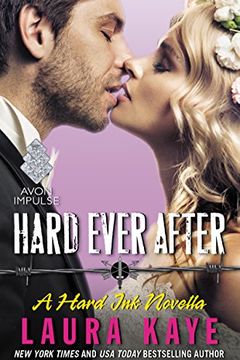 This exciting novel follows the men and women of Hard Ink as they celebrate the wedding of two of their own, Nick and Becca. But just as they start to shift away from crisis mode and build their security consulting firm, an old threat reemerges, putting their happiness in jeopardy. Will they be able to fight for their love and overcome the odds? Find out in this thrilling tale of sacrifice and devotion.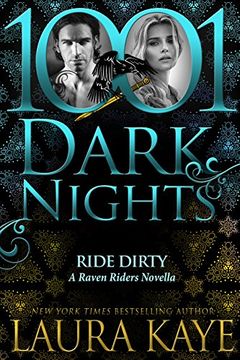 Ride Dirty is an enthralling tale about Caine, a man who values loyalty and distance due to the pain he's experienced, until he rescues Emma from an attack. Emma's life revolves around kids and school until she realizes she has an enemy and finds a protector in Caine. As danger escalates, Caine risks breaking his rules to earn a chance at love with Emma.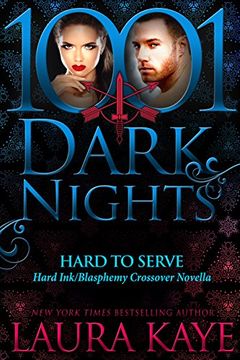 Detective Kyler Vance faces an Internal Affairs investigation that puts his career at risk, but meeting a stunning submissive at an exclusive play club provides the perfect distraction. Mia Breslin, the director of the city's hottest art gallery, needs a dominant man to set her nights ablaze. When Kyler fulfills her desires, he's unaware that Mia is the daughter of his hard-ass boss who opposes him. Kyler must choose between his duty and his lust before it's too late.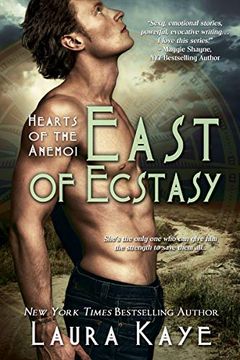 A restless Annalise Fallston is struggling to find inspiration in her paintings until she starts creating dark, foreboding images of a dangerous man and a terrifying future. Devlin Eston is the only one who can stop his father's plan to overthrow the Supreme God of Wind and Storms, but must first master his unstable powers. As they fall in love, their worlds collide in a dramatic and catastrophic storm that will change their lives forever.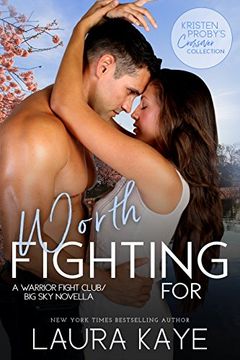 Worth Fighting For
A Warrior Fight Club/Big Sky Novella (Kristen Proby Crossover Collection Book 4)
Female commercial diving instructor Tara Hunter has overcome her fears and is back in the water where she feels most alive, with the help of the Warrior Fight Club. She is tough, serious, and doesn't tolerate distractions. So, finding her gorgeous one-night stand on her new dive team is a problem, especially when he is former navy deep-sea diver Jesse Anderson, who can't seem to stop making mistakes. Despite knowing he shouldn't mix business with pleasure, being around Tara every day makes her hard to resist. The two join a wounded warrior MMA training program, where they find their attraction uncontrollable. This steamy romance novel is part of The Kristen Proby Crossover Collection.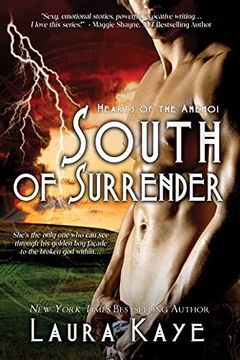 Eyes on You by Laura Kaye
Hard to Be Good by Laura Kaye
Bound to Submit by Laura Kaye
One Night with a Hero by Laura Kaye
Hard as Steel by Laura Kaye
Fighting for Everything by Laura Kaye
On His Knees by Laura Kaye
Fighting the Fire by Laura Kaye
Hard as It Gets by Laura Kaye
Mastering Her Senses by Laura Kaye
Fighting for What's His by Laura Kaye
Love in the Light by Laura Kaye
Theirs to Take by Laura Kaye
West of Want by Laura Kaye
Hearts in Darkness Collection by Laura Kaye
Hard Ink Crossover Bundle by Laura Kaye
1001 Dark Nights by Rebecca Zanetti, Kristen Ashley, Larissa Ione, Laura Kaye
1001 Dark Nights by Kristen Proby, Elisabeth Naughton, Laura Kaye, Donna Grant, Meghan March, Jessica Scott
1001 Dark Nights by Shayla Black, Laura Kaye, Lara Adrian, Heather Graham, Skye Jordan, CD Reiss
1001 Dark Nights by Jennifer Probst, Tessa Bailey, Elisabeth Naughton, Laura Kaye, Erika Wilde
Hearts & Ink Coloring Book by Laura Kaye, J A Hildreth
Dare to Resist by Laura Kaye
Forever Freed by Laura Kaye
North of Need by Laura Kaye
Summer Holiday with a Vampire by Michele Hauf, Kendra Leigh Castle, Lisa Childs, Caridad Piñeiro, Laura Kaye
Hearts in Darkness by Laura Kaye
Her Forbidden Hero by Laura Kaye
Le gardien du crépuscule / La morsure du vampire by
Taken by the Vampire King by Laura Kaye
Seduced by the Vampire King by Laura Kaye
Just Gotta Say by Laura Kaye
Premiere by Romance Writers of America Inc, Sylvia Day, Vicki Lewis Thompson, Lila Bell, Courtney Milan, Amber Lin, Monica Murphy, Regina Scott, Joan Johnston, T.L. Costa, Cindy Gerard, Harper St. George, Erica Ridley, Laura Kaye, Katy Regnery, Allison Brennan, Lex Valentine, Sabrina Jeffries, Diane Kelly
In the Service of the King by Laura Kaye
Sweet & Sexy by Robyn Carr, Susan Mallery, Darcy Burke, RaeAnne Thayne, Gena Showalter, Jennifer Bernard, Maisey Yates, Laura Kaye, Lena Diaz