Laura Kaye Books
Laura Kaye is the New York Times and USA Today Bestselling author of contemporary and erotic romance and romantic suspense, including the Hard Ink, Raven Riders, Blasphemy, Heroes, and Hearts of the Anemoi series. Laura's hot, heartfelt stories are all about the universal desire for a place to belong. Laura grew up amidst family lore involving angels, ghosts, and evil-eye curses, cementing her life-long fascination with storytelling and the supernatural. Laura also writes historical fiction as Laura Kamoie, and lives in Maryland with her husband and two daughters, and appreciates her view of the Chesapeake Bay every day.Join Laura Kaye's Newsletter - smarturl.it/subscribeLauraKaye - to Receive:*New release alerts *News about contests and giveaways *Sneak peeks and teasers *Early cover reveals *The most up-to-date book news and new releases *Book signings and appearances *Online events for readers *Upcoming sales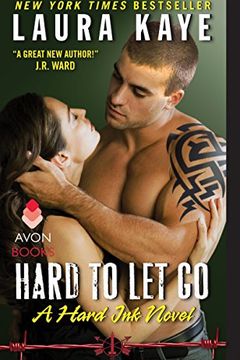 Five dishonored soldiers.Former Special Forces.One last mission.These are the men of Hard Ink.Beckett Murda hates to dwell on the past. But his investigation into the ambush that killed half his Special Forces team and ended his Army career gives him little choice. Just when his team learns how powerful their enemies are, hard-ass Beckett encounter...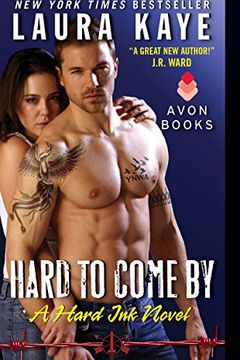 Caught between desire and loyalty…Derek DiMarzio would do anything for the members of his disgraced Special Forces team—sacrifice his body, help a former teammate with a covert operation to restore their honor, and even go behind enemy lines. He just never expected to want the beautiful woman he found there.When a sexy stranger asks questions about...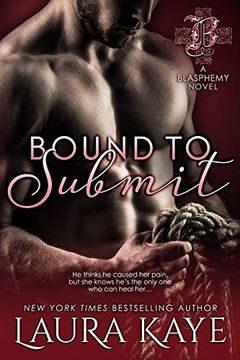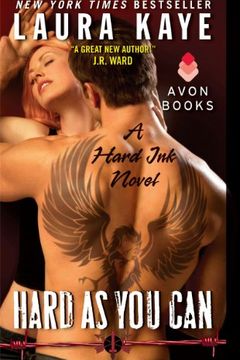 Five dishonored soldiers.Former Special Forces.One last mission.These are the men of Hard Ink. Ever since hard-bodied, drop-dead-charming Shane McCallan strolled into the dance club where Crystal Dean works, he's shown a knack for getting beneath her defenses. For her little sister's sake, Crystal can't get too close. Until her job and Shane's miss...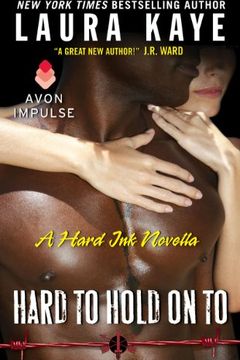 Edward "Easy" Cantrell knows better than most the pain of not being able to save those he loves--which is why he is not going to let Jenna Dean out of his sight. He may have just met her, but Jenna's the first person to make him feel alive since that devastating day in the desert more than a year ago.Jenna has never met anyone like Easy. She can't ...
A 2017 RT Reviewers' Choice Award Nominee for Best Romantic Suspense!One of the Washington Post's Best Romance Novels of November! Brotherhood. Club. Family.They live and ride by their own rules.These are the Raven Riders... Wild with grief over the death of his wife, Sam "Slider" Evans merely lives for his two sons. Nothing holds his interest anym...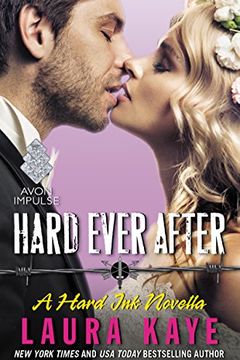 Justice served. Honor restored. Team reunited.After a long battle to discover the truth, the men and women of Hard Ink have a lot to celebrate, especially the wedding of two of their own—Nick Rixey and Becca Merritt, whose hard-fought love deserves a happy ending.As Nick and the team shift from crisis mode to building their new security consulting ...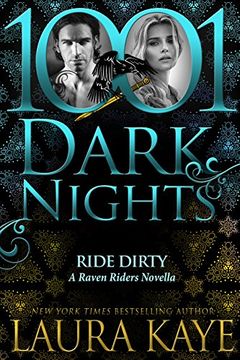 Caine McKannon is all about rules. As the Raven Riders Sergeant-at-Arms, he prizes loyalty to his brothers and protection of his club. As a man, he takes pleasure wherever he can get it but allows no one close—because distance is the only way to ensure people can't hurt you. And he's had enough pain for a lifetime.And then he rescues a beautiful wo...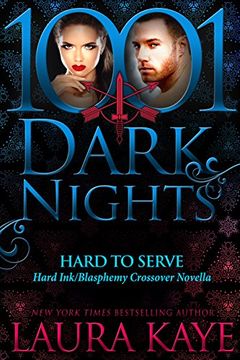 To protect and serve is all Detective Kyler Vance ever wanted to do, so when Internal Affairs investigates him as part of the new police commissioner's bid to oust corruption, everything is on the line. Which makes meeting a smart, gorgeous submissive at an exclusive play club the perfect distraction…The director of the city's hottest art gallery, ...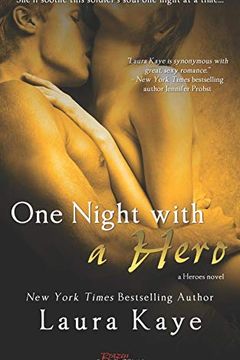 A sexy category romance from Entangled's Brazen imprint...He wants just one night… After growing up with an abusive, alcoholic father, Army Special Forces Sgt. Brady Scott vowed never to marry or have kids. Sent stateside to get his head on straight—and his anger in check—Brady's looking for a distraction. He finds it in his beautiful new neighbor'...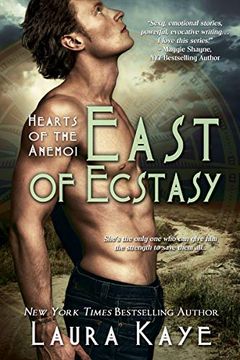 Worth Fighting For by Laura Kaye
Hard as It Gets by Laura Kaye
Eyes on You by Laura Kaye
Hard to Be Good by Laura Kaye
South of Surrender by Laura Kaye
Hard as Steel by Laura Kaye
Fighting for Everything by Laura Kaye
On His Knees by Laura Kaye
Love in the Light by Laura Kaye
Fighting for What's His by Laura Kaye
Fighting the Fire by Laura Kaye
Mastering Her Senses by Laura Kaye
Theirs to Take by Laura Kaye
West of Want by Laura Kaye
Hard Ink Crossover Bundle by Laura Kaye
1001 Dark Nights by Rebecca Zanetti, Kristen Ashley, Larissa Ione, Laura Kaye
1001 Dark Nights by Kristen Proby, Elisabeth Naughton, Laura Kaye, Donna Grant, Meghan March, Jessica Scott
1001 Dark Nights by Shayla Black, Laura Kaye, Lara Adrian, Heather Graham, Skye Jordan, CD Reiss
1001 Dark Nights by Jennifer Probst, Tessa Bailey, Elisabeth Naughton, Laura Kaye, Erika Wilde
Hearts & Ink Coloring Book by Laura Kaye, J A Hildreth
Hearts in Darkness Collection by Laura Kaye
Le gardien du crépuscule / La morsure du vampire by
Dare to Resist by Laura Kaye
Summer Holiday with a Vampire by Michele Hauf, Kendra Leigh Castle, Lisa Childs, Caridad Piñeiro, Laura Kaye
Forever Freed by Laura Kaye
North of Need by Laura Kaye
Hearts in Darkness by Laura Kaye
Her Forbidden Hero by Laura Kaye
Taken by the Vampire King by Laura Kaye
Seduced by the Vampire King by Laura Kaye
Just Gotta Say by Laura Kaye
Premiere by Romance Writers of America Inc, Sylvia Day, Vicki Lewis Thompson, Lila Bell, Courtney Milan, Amber Lin, Monica Murphy, Regina Scott, Joan Johnston, T.L. Costa, Cindy Gerard, Harper St. George, Erica Ridley, Laura Kaye, Katy Regnery, Allison Brennan, Lex Valentine, Sabrina Jeffries, Diane Kelly
Sweet & Sexy by Robyn Carr, Susan Mallery, Darcy Burke, RaeAnne Thayne, Gena Showalter, Jennifer Bernard, Maisey Yates, Laura Kaye, Lena Diaz
In the Service of the King by Laura Kaye