Laura Levine Books
Grew up in Brooklyn, New York, back when mastodons (and Edsels) still roamed the earth.Education: Barnard CollegeFirst job: Reporter/photographer at a newspaper so small, we had our photos developed in the local camera shop.Advertising claim to fame: I created Count Chocula and Frankenberry cereals for General Mills.TV gets invented, and I get a job as a sitcom writer, turning out scripts for shows like The Bob Newhart Show, Three's Company, Laverne & Shirley, The Love Boat, The Jeffersons, and Mary Hartman, Mary Hartman.Current (and favorite) incarnation: Author of Jaine Austen mysteries.Marital status: Wedded blissfully to business journalist Mark Lacter (aka Mr. Hubby), whose insightful coverage of the Los Angeles business scene can be checked daily at http://www.laobserved.com/biz/Favorite authors: COMEDY: Joe Keenan. MYSTERY: Agatha Christie. SERIOUS STUFF: Anne Tyler.Hobbies: Reading, swimming, gardening, and lots of walks (mainly to the refrigerator).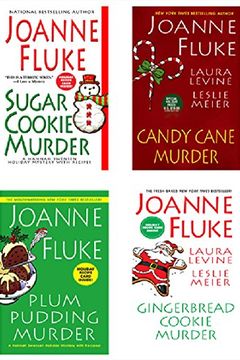 Joanne Fluke Christmas Bundle
Sugar Cookie Murder, Candy Cane Murder, Plum Pudding Murder, & Gingerbread Cookie Murder (A Hannah Swensen Mystery Book 1)
Joanne Fluke, Laura Levine, Leslie Meier
-
2011-11-01
Poppy Seed Cake Preheat oven to 350 degrees F., rack in the middle position This recipe is from Shirley Dubinski. 1 box yellow cake mix (1 pound, ......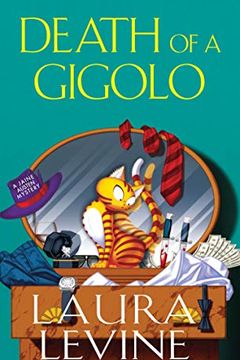 It's homicide on the funny side as freelance writer and long-time Ben & Jerry's addict Jaine Austen battles crime (and cellulite) on the mean streets of Beverly Hills!Freelance writer Jaine Austen's life is suddenly full of romance. For one thing, she's reconnected with her ex--though her cat, Prozac, isn't happy about it. And Jaine's also got a ne...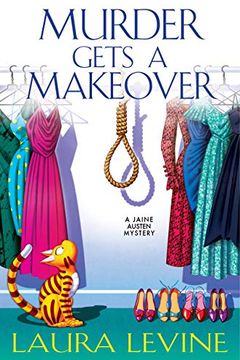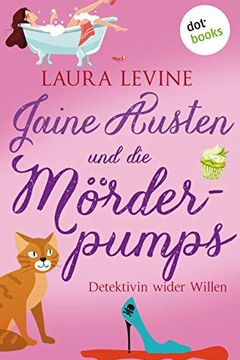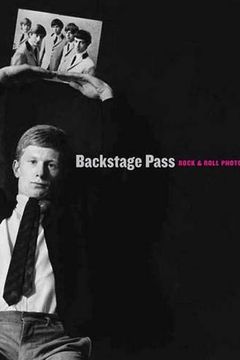 This striking collection of photographs features nearly every important figure in the world of rock & roll, from Elvis to Eric Clapton, the Beatles to Bob Dylan, Jimi Hendrix to John Coltrane. Many of the nearly one hundred images have rarely been published, and all reveal fascinating glimpses of celebrities off stage, away from the glare of the sp...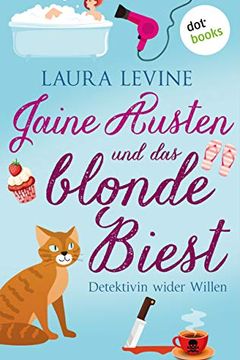 Von der Ghostwriterin zur Detektivin: Der humorvolle Krimi »Jaine Austen und das blonde Biest« von Laura Levine jetzt als eBook bei dotbooks.Sie ist schaumbadsüchtig, hat einen stets hungrigen Kater zu versorgen und die Miete will auch bezahlt werden … Umso mehr freut sich Werbetexterin Jaine Austen über ihren neuen Auftrag: Die reiche und berühmte...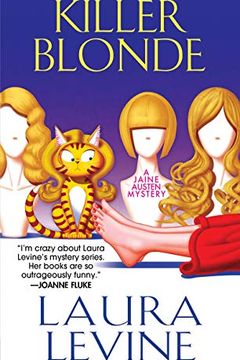 A gal with a serious Ben & jerry's habit and credits including a tome entitled I Was Henry Kissinger's Sex Slave can't afford to be too picky about employment opportunities. So when Beverly Hills socialite Sue Ellen Kingsley offers Jaine megabucks to ghostwrite a book of hostess tips, it's time to sharpen the #2s. So what if Jaine has to take dicta...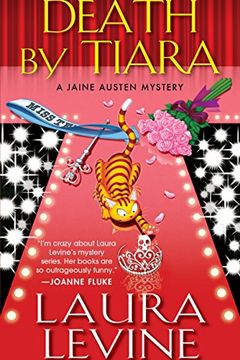 "Entertaining…cozy fun."—Publishers WeeklyFreelance writer Jaine Austen thought she knew what she was getting herself into when she landed a gig working behind the scenes at a teen beauty pageant. But between the vicious stage moms, exacting judges, and trash-talking teens, she's not sure she's the woman for the job—especially when the catfights tu...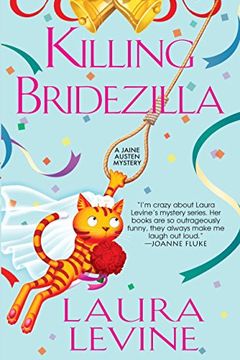 The PMS Murder by Laura Levine
Pampered to Death by Laura Levine
Shoes To Die For by Laura Levine
Killing Cupid by Laura Levine
Shake, Rattle and Roll by Holly George-Warren
Death of a Bachelorette by Laura Levine
Christmas Sweets by Joanne Fluke, Laura Levine, Leslie Meier
Death by Pantyhose by Laura Levine
Killer Cruise by Laura Levine
Death of a Neighborhood Scrooge by Laura Levine
Murder Has Nine Lives by Laura Levine
Last Writes by Laura Levine
Candy Cane Murder by Joanne Fluke
Death of a Neighborhood Witch by Laura Levine
Gingerbread Cookie Murder by Joanne Fluke
Death of a Trophy Wife by Laura Levine
Honky-Tonk Heroes and Hillbilly Angels by Holly George-Warren
This Pen For Hire by Laura Levine
Secret Santa by Fern Michaels, Marie Bostwick, Laura Levine, Cindy Myers
Men in Women's Clothing by Laura Levine
Troubadours by Laura Levine
Industrial Retardation Brit by Eckman