Laura Levine Books
Grew up in Brooklyn, New York, back when mastodons (and Edsels) still roamed the earth.Education: Barnard CollegeFirst job: Reporter/photographer at a newspaper so small, we had our photos developed in the local camera shop.Advertising claim to fame: I created Count Chocula and Frankenberry cereals for General Mills.TV gets invented, and I get a job as a sitcom writer, turning out scripts for shows like The Bob Newhart Show, Three's Company, Laverne & Shirley, The Love Boat, The Jeffersons, and Mary Hartman, Mary Hartman.Current (and favorite) incarnation: Author of Jaine Austen mysteries.Marital status: Wedded blissfully to business journalist Mark Lacter (aka Mr. Hubby), whose insightful coverage of the Los Angeles business scene can be checked daily at http://www.laobserved.com/biz/Favorite authors: COMEDY: Joe Keenan. MYSTERY: Agatha Christie. SERIOUS STUFF: Anne Tyler.Hobbies: Reading, swimming, gardening, and lots of walks (mainly to the refrigerator).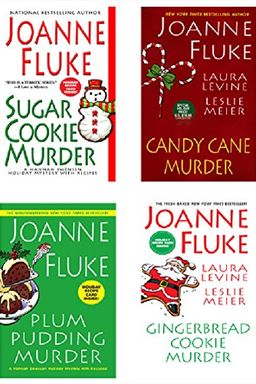 Joanne Fluke Christmas Bundle
Sugar Cookie Murder, Candy Cane Murder, Plum Pudding Murder, & Gingerbread Cookie Murder (A Hannah Swensen Mystery Book 1)
Joanne Fluke, Laura Levine, Leslie Meier
-
2011-11-01
Poppy Seed Cake Preheat oven to 350 degrees F., rack in the middle position This recipe is from Shirley Dubinski. 1 box yellow cake mix (1 pound, ......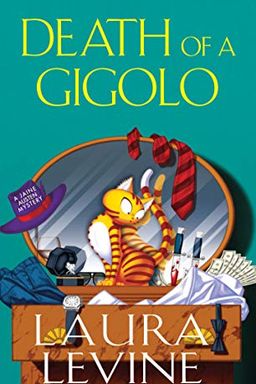 A freelance writer takes on a ghostwriting gig for a wealthy heiress looking to break into the romance genre, only to get caught up in a murder investigation when the young "gentleman friend" of the heiress is found dead. With humor and heart, the protagonist navigates love, murder, and Ben & Jerry's addiction on the mean streets of Beverly Hills.
Explore the explosive world of hip-hop with this incredible coffee-table book. Overflowing with powerful and iconic images, it features exclusive testimonials from top DJs, MCs, Graffiti Artists, B-Boys, and Producers, as well as profiles of 40 game changers written by the industry's most respected journalists and authors. With over 250 original essays covering all aspects of the culture, this massive 420-page leather-bound collection is the ultimate guide. And don't miss the Hip-Hop Essentials lists, featuring the hottest 100 singles and albums from each of hip-hop's four decades.
Discover a hilarious satire on the topic of eligible bachelors in this must-read book. Explore the habits, professions, likes, and dislikes of the most unappealing and weird men in a witty and entertaining way. Laugh out loud while diving into the world of Mr. Wrong.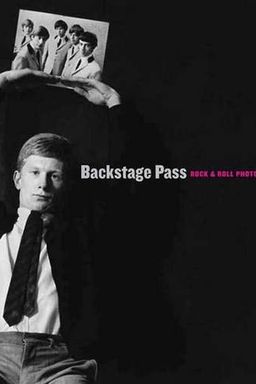 "Backstage Pass" captures the most iconic rock & roll figures, from Elvis to Jimi Hendrix and beyond, with rare and never before seen photographs. Shot from the mid-fifties through the mid-nineties, the casual and off-stage portraits offer glimpses into the lives of these celebrities before they became household names. With a lineup of talented photographers such as Lee Friedlander and Bob Gruen, the volume offers over 100 photographs and original essays on the coded nature of celebrity portraiture and the frank sexuality of rock musicians. "Backstage Pass" will transport fans of rock & roll music and photographic portraits to a time when photographers were integral in documenting the world's biggest stars.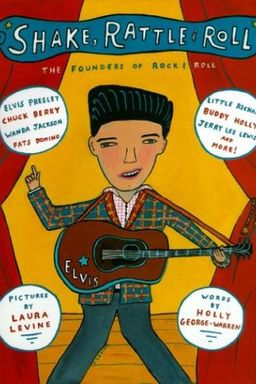 Take a journey through the history of rock and roll with this entertaining and informative book. Discover the original pioneers of rock and roll, from Bill Haley and His Comets to James Brown and his Famous Flames, and how they created a new sound that influenced a generation. The colorful illustrations and concise text make this a must-read for music lovers of all ages.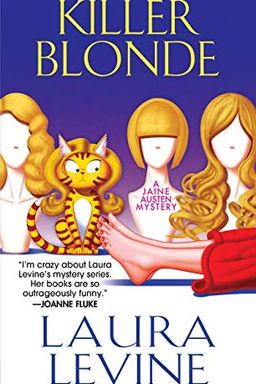 In "Killer Blonde" a struggling author jumps at the chance to ghostwrite a book of hostess tips for a wealthy socialite. However, when the socialite is found dead in her bathtub, the author becomes embroiled in a murder investigation. With peroxided suspects including a jealous nurse and former game show hostess, the author must use her wit and investigative skills to catch the killer hiding behind pricey highlights. This cozy mystery also tackles themes of friendship, body image, and societal pressure in a fun and engaging way.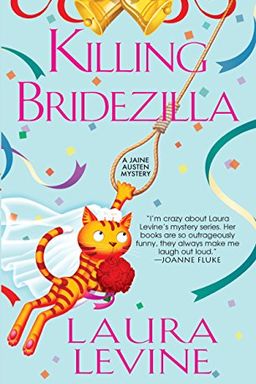 Killing Bridezilla is a humorous murder-mystery novel that follows writer-for-hire Jaine Austen as she reluctantly agrees to script vows for an insufferable Bridezilla. After the bride meets a tragic end, Jaine must navigate through a series of potential suspects, including Patti Devane, the groom's ex-wife, and the caterer. Packed with comedy and tragedy, Killing Bridezilla will keep readers entertained until the very end.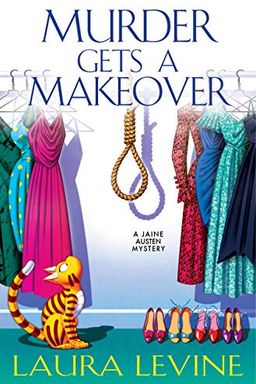 A Hollywood-based freelance writer finds herself the prime suspect in a murder investigation after being bullied by an uber-stylist seeking an Instagram makeover. With Jaine's prints on the murder weapon, she must clear her name before ending up in an orange jumpsuit. While navigating a cougar-style romance and her cat's newfound internet fame, Jaine sets out to track down the killer in this witty and lighthearted mystery by acclaimed TV comedy writer and novelist Laura Levine.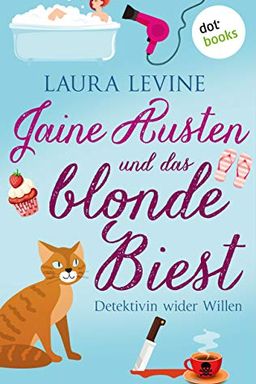 In "Jaine Austen und das blonde Biest," an eBook by Laura Levine, readers follow advertising writer Jaine Austen as she becomes a detective to prove the innocence of a client's daughter after a murder. This cozy crime novel is filled with humor and unexpected twists.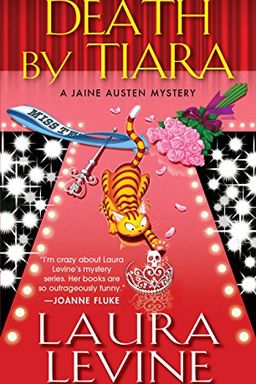 Killing Cupid by Laura Levine
The PMS Murder by Laura Levine
Pampered to Death by Laura Levine
Shoes To Die For by Laura Levine
Death by Pantyhose by Laura Levine
Death of a Bachelorette by Laura Levine
Killer Cruise by Laura Levine
Jaine Austen und die Mörderpumps by Laura Levine
Murder Has Nine Lives by Laura Levine
Death of a Neighborhood Scrooge by Laura Levine
Christmas Sweets by Joanne Fluke, Laura Levine, Leslie Meier
Last Writes by Laura Levine
Candy Cane Murder by Joanne Fluke
Death of a Neighborhood Witch by Laura Levine
Death of a Trophy Wife by Laura Levine
Gingerbread Cookie Murder by Joanne Fluke
This Pen For Hire by Laura Levine
Honky-Tonk Heroes and Hillbilly Angels by Holly George-Warren
Secret Santa by Fern Michaels, Marie Bostwick, Laura Levine, Cindy Myers
Men in Women's Clothing by Laura Levine
Troubadours by Laura Levine
Industrial Retardation Brit by Eckman