Lauren Blakely Books
A #1 New York Times Bestselling, #1 Wall Street Journal Bestselling, and #1 Audible Bestselling author, Lauren Blakely is known for her contemporary romance style that's sweet, sexy and witty. Her heroines are strong and smart and her heroes have hearts of gold and fantastic funny bones. She'd love to give you a free book today! Check out her web site to grab your free read: https://laurenblakely.com/one-free-book/ Connect with Lauren here ➜ WEBSITE: laurenblakely.com ➜ NEWSLETTER: laurenblakely.com/newsletter ➜ FACEBOOK: www.facebook.com/LaurenBlakelyBooks/ ➜ INSTAGRAM: https://www.instagram.com/laurenblake... ➜ TWITTER: www.twitter.com/laurenblakely3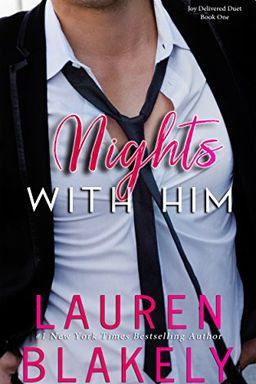 Explore "Nights with Him," a steamy romance novel about Jack Sullivan, a successful CEO and sex toy mogul in New York. Struggling with commitment issues after a tragic past relationship, Jack meets Michelle Milo, a beautiful psychologist who helps him forget his pain. When Jack proposes a deal to share her nights with him for thirty days, they both find themselves falling for each other. This standalone novel in the Seductive Nights series is sure to deliver many "Os of joy" and a heartwarming story about moving on from the past.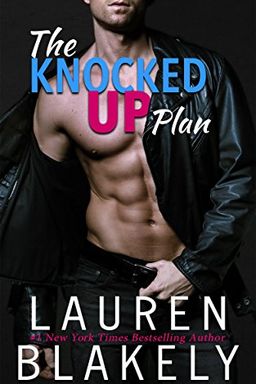 This steamy standalone novella follows a single woman who's done with games and wants a bun in the oven. She enlists the help of her gorgeous, commitment-phobic co-worker for the task. But will their "no strings attached" deal turn into something more? Get ready for lots of heat, naughty jokes, and a swoon-worthy hero you'll fall in love with.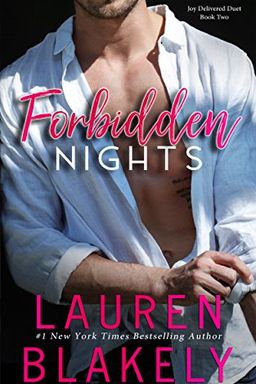 "Forbidden Nights" is a sinfully sexy standalone romance novel in the Seductive Nights series. Hotel CEO, Nate Harper, knows how to please a woman but struggles to keep his heart safe. When his long-time friend, Casey Sullivan, asks him for romantic advice, he agrees to help her let go of control in the bedroom. As their forbidden nights turn into something deeper, Nate must confront his feelings and the possibility of getting hurt again. Get lost in this steamy, sensual novel by author Lauren Blakely.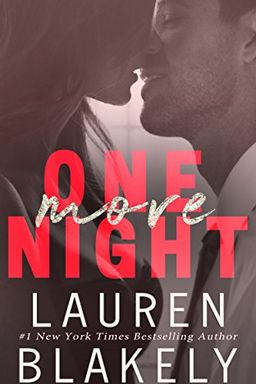 Get ready for a heart-pounding and steamy journey with Julia and Clay, two fiery lovers facing new challenges in the city of sin. With pearls, handcuffs, thieves, mobsters, and poker, they make their way through danger and temptation, trying to find their happy ending. But when trouble from Julia's past resurfaces and threatens their weekend getaway in Vegas, Clay must step up to save her. Will he be able to keep her safe and finally put a ring on her finger? Don't miss out on this dangerously seductive story.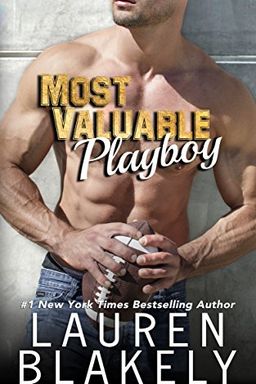 This book is about a football player who loves to score, but keeps his pants zipped all season for the sake of victory. However, he's forced to participate in a charity auction and is won by his best friend's sister. To escape unwanted advances, he pretends she's his girlfriend. As they continue this charade, their feelings for each other become more real. What happens when they can no longer fake it?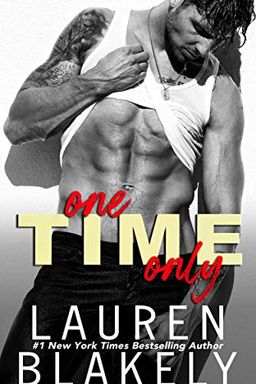 An MM romance novel about a bodyguard who falls for a rock star. Despite the job description, the intense attraction between the two grows undeniable. With mistakes from the past chasing the bodyguard, they agree to a one-time deal that can't end well but indulge in desire anyway. Will giving in risk losing everything? From #1 New York Times Bestselling author Lauren Blakely.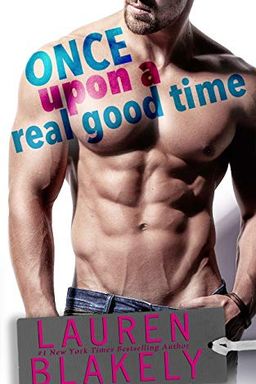 A steamy, forbidden romance between a single mom and her son's new guitar teacher, who happens to be a former rock star. Can they resist their attraction and stick to their no-dating rule, or will their passion break all the rules? Find out in this sexy and heartwarming read.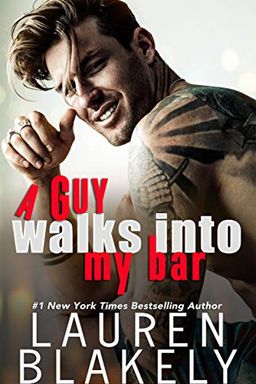 A steamy standalone MM romance novel by a #1 NYT Bestselling author, A Guy Walks Into My Bar follows a rule-following bartender who finds himself irresistibly drawn to a confident hockey star. Despite trying to resist temptation, the two engage in a no-strings-attached fling that eventually leads to unexpected feelings and a long-distance dilemma. With hot hotel sex, dirty talk, and two charming alpha heroes, this book is sure to leave readers hooked.
Looking for a steamy romance novel with a superhero twist? Look no further than this book about Mister O, the man with the power to bring women to toe-curling ecstasy. But when his best friend's sister asks him for lessons in seduction, things get complicated. Will their no-strings-attached arrangement turn into something more? Find out in this thrilling and erotic read.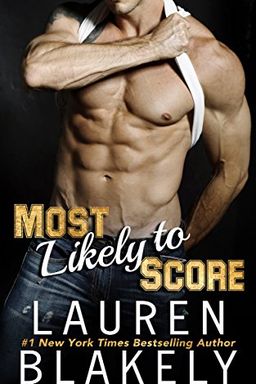 This steamy, forbidden romance follows the story of a football player and a savvy PR woman who strike up a deal to be the face of a charity calendar and manage a sponsorship deal, respectively. However, the more time they spend together, the more they find themselves falling for each other, which goes against their iron-clad rule of not dating a player. As they navigate this forbidden love, they must figure out whether they can continue their deal or risk everything for something more.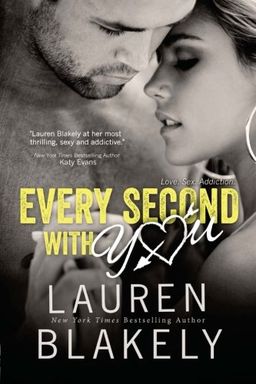 Once Upon a Wild Fling by Lauren Blakely
Never Have I Ever by Lauren Blakely
Sex and Other Shiny Objects by Lauren Blakely
Full Package by Lauren Blakely
Once Upon a Sure Thing by Lauren Blakely
One Night with Her by Lauren Blakely
Dear Sexy Ex-Boyfriend by Lauren Blakely
Wanderlust by Lauren Blakely
Joy Ride by Lauren Blakely
The What If Guy by Lauren Blakely
Thanks For Last Night by Lauren Blakely
A Wildly Seductive Night by Lauren Blakely
Overnight Service by Lauren Blakely
The Decadent Gift by Lauren Blakely
The Feel Good Factor by Lauren Blakely
The Virgin Rule Book by Lauren Blakely
Asking For a Friend by Lauren Blakely
Well Hung by Lauren Blakely
Most Irresistible Guy by Lauren Blakely
My Sinful Love by Lauren Blakely
Part-Time Lover by Lauren Blakely
The Virgin Gift by Lauren Blakely
Your French Kisses by Lauren Blakely
Hard Wood by Lauren Blakely
My Sinful Desire by Lauren Blakely
My Sinful Longing by Lauren Blakely
Birthday Suit by Lauren Blakely
Consumed by You by Lauren Blakely
The Sapphire Heist by Lauren Blakely
Stud Finder by Lauren Blakely
Instant Gratification by Lauren Blakely
Far Too Tempting by Lauren Blakely
One Night Only by Lauren Blakely
P.S. It's Always Been You by Lauren Blakely
Night After Night by Lauren Blakely
The Dating Proposal by Lauren Blakely
Best Laid Plans by Lauren Blakely
Nobody Does It Better by Lauren Blakely
Come As You Are by Lauren Blakely
Satisfaction Guaranteed by Lauren Blakely
Melt for Him by Lauren Blakely
Special Delivery by Lauren Blakely
The Hot One by Lauren Blakely
Big Rock by Lauren Blakely
Unzipped by Lauren Blakely
The V Card by Lauren Blakely
Sweet Sinful Nights by Lauren Blakely
The Sexy One by Lauren Blakely
The Real Deal by Lauren Blakely
First Night by Lauren Blakely
The Engagement Gift by Lauren Blakely
The Only One by Lauren Blakely
Stars in Their Eyes by Lauren Blakely
The Thrill of It by Lauren Blakely
My Sinful Nights by Lauren Blakely
Delayed Satisfaction by Lauren Blakely
Unbreak My Heart by Lauren Blakely
A Little Big Rock by Nicole Snow
The Sapphire Affair by Lauren Blakely
The Start of Us by Lauren Blakely
Out of Bounds by Lauren Blakely
The Dream Guy Next Door by Lauren Blakely
The Pretending Plot by Lauren Blakely
Pretending He's Mine by Lauren Blakely
Trophy Husband by Lauren Blakely
Caught Up in Him by Lauren Blakely
Burn for Me by Lauren Blakely
Caught Up in Us by Lauren Blakely
Lucky Suit by Lauren Blakely