Lauren Dane Books
Lauren Dane has been writing stories since she was able to use a pencil, and before that she used to tell them to people. Of course, she still talks nonstop, and through wonderful fate and good fortune, she's now able to share what she writes with others. It's a wonderful life! The basics: Lauren is a mom, a partner, a best friend and a daughter. Living in the rainy but beautiful Pacific Northwest, she spends her late evenings writing like a fiend when she finally wrestles all of her kids to bed.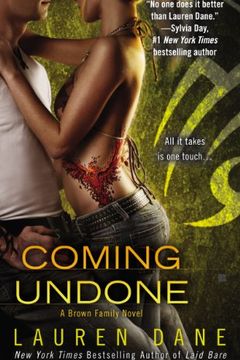 "Coming Undone" is a steamy erotic romance novel by a bestselling author. The main characters, Brody and Elise, are both looking for a fresh start in their lives. Brody has given up a career to care for his family, and Elise is a former ballerina looking for peace after a bad marriage. They discover a wild physical passion with each other, but their pasts come back to haunt them, forcing them to confront their true desires. Get ready to be swept away by this captivating love story.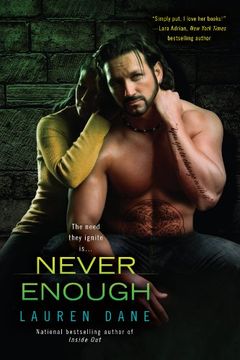 A woman who spent her life running finds purpose and love when she adopts her sister's unwanted newborn. Thirteen years later, a bombshell revelation shakes Gillian's world and ignites an insatiable passion with Adrian Brown, a successful rock star who discovers he has a son. From the bestselling author of Inside Out comes a sizzling story of family, love, and second chances.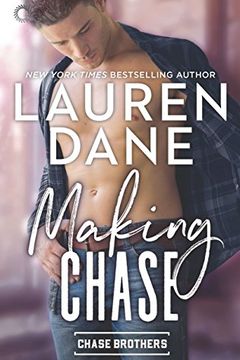 Making Chase
Lauren Dane
-
2008-06-24

(first published in 2007)
"Making Chase" follows the story of Tate Murphy, a girl from a less privileged background, and Matt Chase, a man who is looking for love. Despite their differences, they embark on a short fling that quickly turns into something more. As Matt gets to know Tate better, he realizes that her past has left her with some self-esteem issues that they must work through together. This book contains explicit sex, graphic language, and some violence.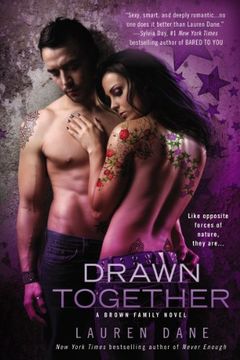 A broken and guarded tattoo artist, Raven Smith, and a smooth-talking attorney, Jonah Warner, have a sizzling connection. Despite Raven's past and defensive demeanor, Jonah breaks down her walls and helps her break her no-monogamy rule. But when Raven's past threatens to tear them apart, can their attraction withstand the ultimate test?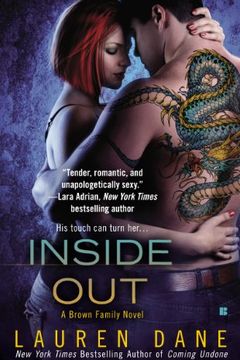 "Overcoming Trauma and Finding Love: A Survivor's Journey" follows the story of Ella Tipton as she rebuilds her life after a vicious attack. Despite her reservations, she finds herself drawn to Andrew Copeland, a security professional who is determined to help her overcome her fears. As they embark on a journey of self-defense training and emotional healing, their friendship blossoms into something more. This powerful story of love and resilience will leave you turning its pages inside out."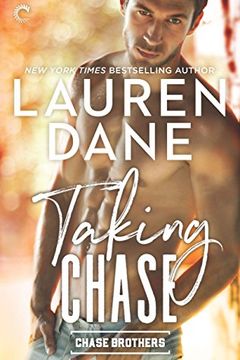 Taking Chase
Lauren Dane
-
2007-02-20

(first published in 2006)
"Taking Chase" is a thrilling romance novel about Cassie, a woman who is on the run from her dangerous ex-husband. She starts a new life in a small town in Petal, Georgia and meets Shane, a handsome sheriff who is attracted to her strength and vulnerability. However, as Cassie tries to keep a distance between them, her ex comes back and threatens her life. This book contains explicit sex, graphic language, and some violent situations.
A confirmed bachelor meets the one woman he can't resist, but convincing her he's in it for good won't be easy. Liv Davis has been burned before and Marc Chase is known for his love of women. Will two days in a hotel and a bet be enough for them to open their hearts? This book warns of explicit sex and graphic language.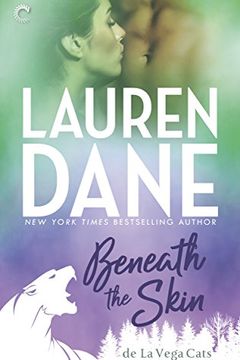 This book is a thrilling paranormal romance that follows the story of Gibson de La Vega, a Bringer and one of the Alpha's right-hand cats. After being shot and saved by Mia, a Porter and someone from a family that his own harmed in the past, their attraction deepens as they hunt down the would-be killers. But as they uncover the truth, the threat becomes closer to home than anyone could've imagined. Get ready for a hot alpha male, some violence, lots of fun, and a romance that will leave you breathless.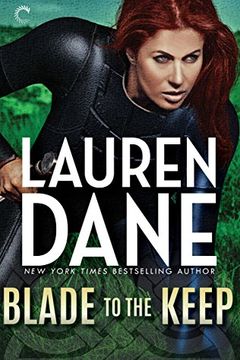 Blade to the Keep is a thrilling fantasy novel about Rowan Summerwaite, a powerful woman with an ancient goddess inside of her who must negotiate a delicate treaty between the Vampire Nation and humanity's defense force. To avoid all-out war, Rowan must navigate dangerous alliances and manage a complicated romantic relationship. As she walks a fine line between her two lives, she risks losing everything she has left. Get ready for a high-stakes adventure full of action, politics, and forbidden love.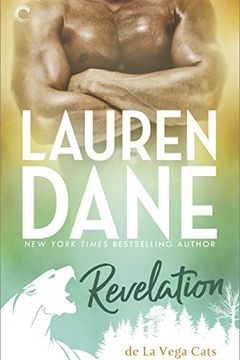 A classic paranormal romance from bestselling author Lauren Dane, featuring de La Vega cat shifters in a spin-off of the popular Cascadia Wolves series. As Kendra Kellog and Max de La Vega fight against evil mages targeting her family, they find comfort in each other's arms. Max is the next in the line to run his jaguar jamboree and will do whatever it takes to keep Kendra safe, even if it means going against his alpha instincts. With Max on her side, Kendra must face the danger and protect her magick from enemy forces.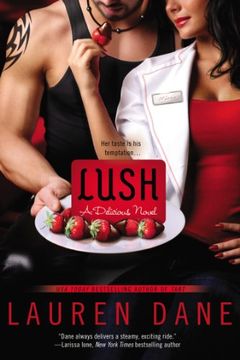 Wolf Unbound by Lauren Dane
At Blade's Edge by Lauren Dane
Count on Me by Lauren Dane
Blade on the Hunt by Lauren Dane
Blood and Blade by Lauren Dane
Marked by Kit Rocha, Lauren Dane, Vivian Arend
Unconditional by Lauren Dane
Wrath of the Goddess by Lauren Dane
Wild Darkness by Lauren Dane
Relentless by Lauren Dane
Chaos Burning by Lauren Dane
Captivated by Lauren Dane
Going Under by Lauren Dane
Broken Open by Lauren Dane
Chase Brothers Complete Collection by Lauren Dane
Goddess with a Blade Vol 1 by Lauren Dane
Bettencourt Brothers #1-2 by Lauren Dane
Night Whispers Volume II by Lauren Dane, Bridget Midway, Devyn Quinn, Tawny Stokes
Goddess with a Blade Vol 2 by Lauren Dane
Thrice United by Lauren Dane
Beyond Human by Lauren Dane, R.L. Naquin, Beth Dranoff
A Touch of Fae by Lauren Dane
Lost in You by Lauren Dane
Threat of Darkness by Lauren Dane
Fire and Rain by Lauren Dane
Vengeance Due by Lauren Dane
Mesmerized by Lauren Dane
Back to You by Lauren Dane
Falling Under by Lauren Dane
Opening Up by Lauren Dane
Giving Chase by Lauren Dane
Insatiable by Lauren Dane
Second Chances by Lauren Dane
The Best Kind of Trouble by Lauren Dane
Heart of Darkness by Lauren Dane
Once and Again by Lauren Dane
Undercover by Lauren Dane
Sexy Summer Fun by Lauren Dane, Katherine Kingston, Hannah Murray, Nikki Soarde, Ravyn Wilde
Coming Back by Lauren Dane
Goddess with a Blade by Lauren Dane
Crown and Blade by Lauren Dane, Anya Bast
Reading Between the Lines by Lauren Dane
To Do List by Lauren Dane
Sweet Charity by Lauren Dane
Sensual Magic by Lauren Dane
Moonstruck by Lauren Dane
All that Remains by Lauren Dane
There All Along by Lauren Dane, Megan Hart