Lauren Dane Books
Lauren Dane has been writing stories since she was able to use a pencil, and before that she used to tell them to people. Of course, she still talks nonstop, and through wonderful fate and good fortune, she's now able to share what she writes with others. It's a wonderful life! The basics: Lauren is a mom, a partner, a best friend and a daughter. Living in the rainy but beautiful Pacific Northwest, she spends her late evenings writing like a fiend when she finally wrestles all of her kids to bed.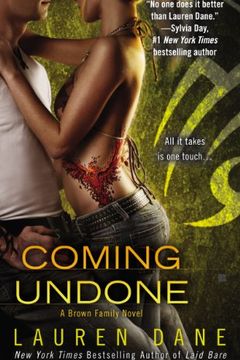 A new novel of "toe-curling" erotic romance from the national bestselling author of Laid Bare. After his parents' death, Brody gave up a promising career to care for his family. Now, with his siblings grown, Brody owns his own business, and for the first time in years he's alone. Elise has come to Seattle with her daughter to find peace. After year...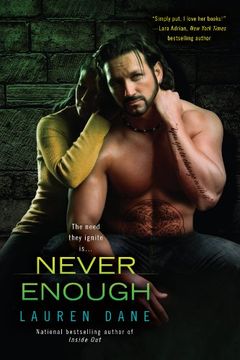 From the national bestselling author of Inside Out--a sizzling story of insatiable passion. Gillian Forrester spent her life running...until Miles came along. The moment she held her older sister's unwanted newborn, Gillian stopped running and began building a life for her adopted son. Now, thirteen years later, Gillian's sister reveals the father'...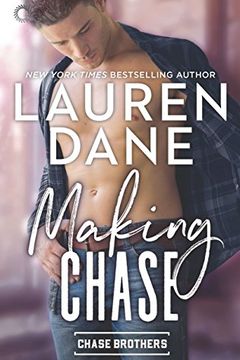 Making Chase
Lauren Dane
-
2018-08-27

(first published in 2007)
Matt is an expert and the Chase is on. Tate doesn't stand a chance.Tate Murphy is a girl from the wrong side of the tracks. She grew up a million miles away from the easy life Matt Chase has had. She's spent her life pulling herself and her siblings up and out of that trailer by the railroad tracks and she hasn't looked back. Matt Chase is a dream ...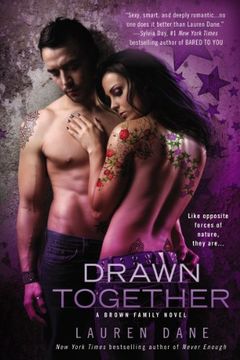 Beauty is more than skin-deep…Tattoo artist Raven Smith is blunt and hard, broken and jaded, dark and beautiful. While she doesn't hide her painful past, she does keep a wall around her heart. She's free sexually—but no one gets to the real Raven beneath the prickly exterior.With a voice like smoke, Jonah Warner is a smooth-talking, highly successf...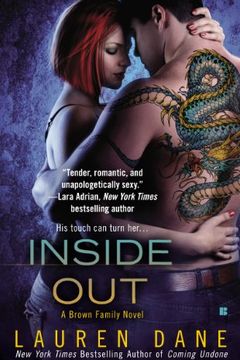 WORTH THE WAIT Ella Tipton is a survivor. In the wake of an attack that nearly left her dead, she has spent each day putting her life back together. Once vibrant and outgoing, she's needed to reclaim the best parts of who she was while retaining the hard-won lessons. There hasn't been room for any romantic entanglements, even if she were ready. Sti...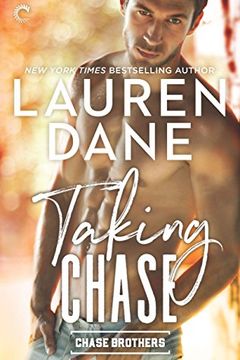 Taking Chase
Lauren Dane
-
2018-05-07

(first published in 2006)
Cassie Gambol is on the run. In what seems like another lifetime, her ex-husband nearly ended her life and effectively ended her successful career as a vascular surgeon. But even though the justice system found him guilty of attempted murder, he fled while awaiting sentencing and Carly Sunderland became Cassie Gambol. Fleeing Los Angeles, she heads...
Marc must face the biggest challenge of his life-convincing Liv Davis that he means to love her forever.Liv Davis had just about given up on her happily ever after. Burned by love more than once, she's beginning to think Mr. Right wasn't in the cards for her. Marc Chase is a confirmed bachelor and lover of women-lots of them. He's determined not to...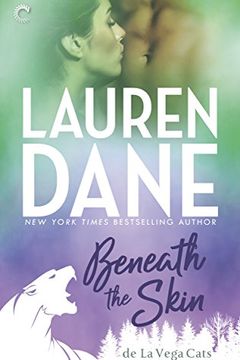 "A whole world exists beneath the skin. ""De La Vega Cats, Book 3"Gibson de La Vega is the Bringer, one of the Alpha s right-hand cats. It is his job to mete out justice and defend the law that holds their jamboree together.After a contentious meeting with another jamboree, he s shot Mia stumbles onto the scene and saves his life. He s immediately ...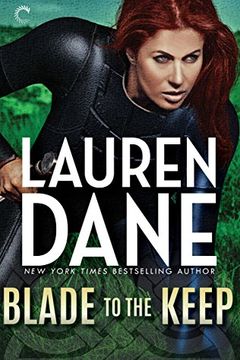 Rowan Summerwaite is no ordinary woman. She's smart and strong and with the power of an ancient goddess in her belly, she's the perfect candidate to re-negotiate the fragile Treaty keeping the peace between the Vampire Nation and the last line of defense for humanity, The Hunter Corporation. A meeting of the Joint Tribunal, and Rowan's new status a...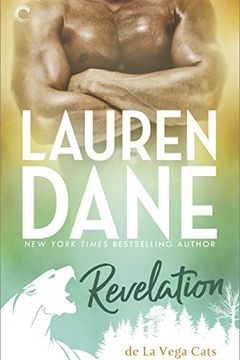 Previously published; newly refreshed by authorFall in love with the de La Vega cat shifters in this classic paranormal romance from New York Times bestselling author Lauren Dane, a spin-off of the fan-favorite Cascadia Wolves series The very magick that brought them together now makes them targets…Kendra Kellog may have found her sister, but she's...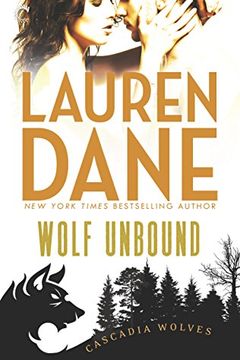 At Blade's Edge by Lauren Dane
Count on Me by Lauren Dane
Blade on the Hunt by Lauren Dane
Blood and Blade by Lauren Dane
Marked by Kit Rocha, Lauren Dane, Vivian Arend
Unconditional by Lauren Dane
Wrath of the Goddess by Lauren Dane
Wild Darkness by Lauren Dane
Relentless by Lauren Dane
Chaos Burning by Lauren Dane
Going Under by Lauren Dane
Captivated by Lauren Dane
Broken Open by Lauren Dane
Chase Brothers Complete Collection by Lauren Dane
Bettencourt Brothers #1-2 by Lauren Dane
Goddess with a Blade Vol 1 by Lauren Dane
Night Whispers Volume II by Lauren Dane, Bridget Midway, Devyn Quinn, Tawny Stokes
Goddess with a Blade Vol 2 by Lauren Dane
Thrice United by Lauren Dane
Beyond Human by Lauren Dane, R.L. Naquin, Beth Dranoff
A Touch of Fae by Lauren Dane
Fire and Rain by Lauren Dane
Lost in You by Lauren Dane
Threat of Darkness by Lauren Dane
Vengeance Due by Lauren Dane
Mesmerized by Lauren Dane
Back to You by Lauren Dane
Falling Under by Lauren Dane
Opening Up by Lauren Dane
Giving Chase by Lauren Dane
Insatiable by Lauren Dane
Second Chances by Lauren Dane
The Best Kind of Trouble by Lauren Dane
Once and Again by Lauren Dane
Heart of Darkness by Lauren Dane
Undercover by Lauren Dane
Sexy Summer Fun by Lauren Dane, Katherine Kingston, Hannah Murray, Nikki Soarde, Ravyn Wilde
Coming Back by Lauren Dane
Goddess with a Blade by Lauren Dane
Crown and Blade by Lauren Dane, Anya Bast
Reading Between the Lines by Lauren Dane
Sensual Magic by Lauren Dane
Sweet Charity by Lauren Dane
To Do List by Lauren Dane
Moonstruck by Lauren Dane
All that Remains by Lauren Dane
There All Along by Lauren Dane, Megan Hart