Leslie Hung Books
Leslie Hung is a cartoonist and illustrator. She lives in Southern California.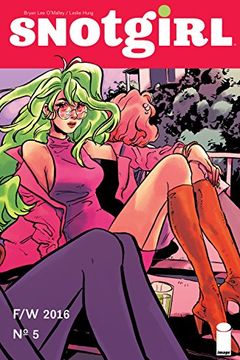 "Discover the thrilling finale to the first arc of a hotly anticipated comic series about Lottie, a young woman whose dreams of friendship finally seem to be coming true. But as tensions rise and emotions run high, Lottie must confront the true cost of her newfound relationships in Snotgirl #5, Same Ol' Mistakes."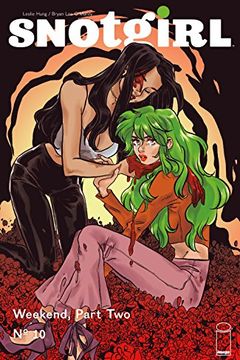 In Snotgirl #10 Weekend, Part Two, Bryan Lee O'Malley and Leslie Hung explore the life of infamous influencer Lottie Person. While trying to live her life in peace, Lottie finds herself caught up in a massive mystery and dealing with terrible allergies. In this installment, everything is even more messed up than usual as Lottie tries to escape the hell she's created for herself. Find out what happens in "WEEKEND, PART TWO!"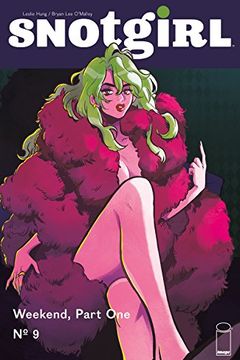 Join beloved blogger Lottie Person on a sun-filled adventure in the desert. But watch out - this fashion-influencer fest is just the beginning of her latest mystery, all while she's secretly battling allergies. Don't miss "WEEKEND, PART ONE" in the hit series SNOTGIRL by bestselling writer Bryan Lee O'Malley and superstar Leslie Hung.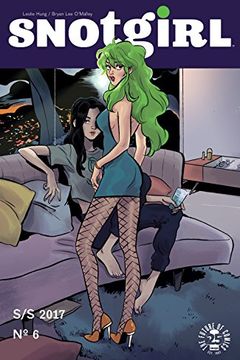 This comic delves into the glamorous life of a fashion blogger, who is actually an allergy-ridden mess with a possible dark secret. Follow Lottie as she navigates the ups and downs of spring, including meeting fans, changing hearts, and uncovering secrets about a seemingly innocent character. Get ready for a wild ride of mystery, madness, and mucus.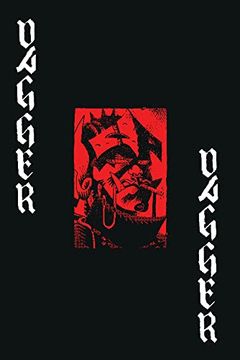 Dagger Dagger
A Blood-Fi Comic Book Anthology
Al Gofa, Matt Emmons
-
2021-03-01
Dagger Dagger is a thrilling Blood-Fi anthology filled with Sci-Fantasy short comics. The focus is on double the blood, featuring fights with two daggers. Dedication to the greats of the genre is clear, promising excitement for readers looking for something new. Put your weapons down and dive into these gripping stories.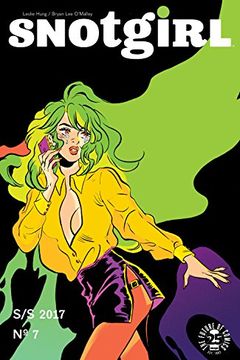 Snotgirl #7 New Face takes readers on a fashion-filled road trip to San Diego with a group of girls! This comic book is written by bestselling author Bryan Lee O'Malley and illustrated by superstar Leslie Hung. Get ready for a wild ride.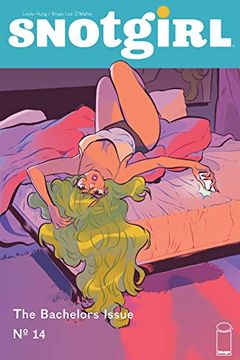 A group of friends navigate through personal drama in this exciting graphic novel. Ashley's bachelor party kicks off, while Lottie deals with a cringe-worthy moment, and Virgil confronts his past. This book packs a punch with its gripping storyline and engaging characters.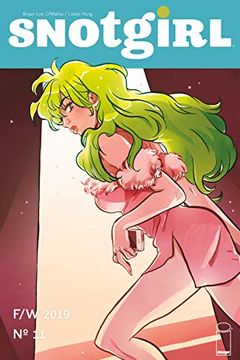 A new chapter of a popular graphic novel series dives into the ups and downs of a secret relationship. In "My Second Date," the protagonist Lottie is ready to take things with Caroline to the next level, despite her friends' concerns. Follow along as Lottie navigates the highs and lows of love in secrecy.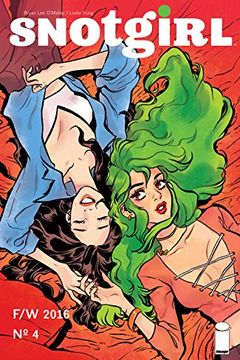 Get ready to enter the spooky world of SNOTGIRL #4! Halloween is here, and the characters are scrambling to find the perfect costume. Join them in their exciting and hilarious search for the ultimate disguise. Don't miss out on the fun and games of this highly entertaining novel.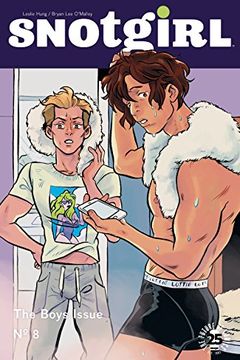 "Get ready for the ultimate boys issue in Snotgirl #8! Follow the beloved blogger, Lottie Person, as she gets tangled in a disturbing mystery while battling her allergies. Written by bestselling author Bryan Lee O'Malley and illustrated by superstar Leslie Hung, this Image hit is not to be missed!"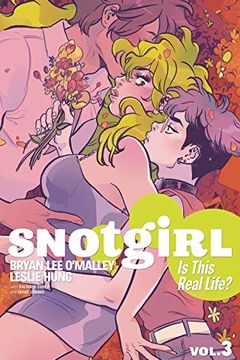 Snotgirl, Vol. 2 by Bryan Lee O'Malley, Leslie Hung
Snotgirl #12 Heat Wave by Bryan Lee O'Malley
Snotgirl #13 Eyes On Me by Bryan Lee O'Malley
Snotgirl #15 My Next Mistake by Bryan Lee O'Malley
Snotgirl, Vol. 1 by Bryan Lee O'Malley