Lexi Hart Books
𝓛𝓮𝔁𝓲 𝓗𝓪𝓻𝓽 𝓡𝓸𝓶𝓪𝓷𝓬𝓮💞𝙒𝙝𝙚𝙧𝙚 𝙖𝙡𝙡 𝙮𝙤𝙪𝙧 𝙬𝙞𝙡𝙙𝙚𝙨𝙩 𝙛𝙖𝙣𝙩𝙖𝙨𝙞𝙚𝙨 𝙘𝙖𝙣 𝙘𝙤𝙢𝙚 𝙩𝙧𝙪𝙚Lexi Hart is the pen name of a crazy Kiwi romance junkie who prefers to live in the heads of her characters than her own.If you want to escape reality with me and love fast burn spicy romances with a splattering of suspense, The One Wild Weekend Series is sure to satisfy you.For readers who enjoy a slower burn, and a whole lot more angst, I hope you'll try my fake romance series, Bad For Me. If you'd like to connect with me, and would like an exclusive FREE Novella you can sign up for my twice-monthly newsletter (no buy my book BS, no random promoting of other authors' books) so you can get all the VIP treatment like bonus scenes and epilogues, and we can get to know each other. (´ิ ❥ ´ิ) www.lexihartromance.com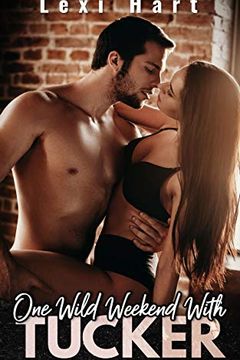 A woman checks out a small Vineyard in Wyoming for her brother when she loses her job. The Rodeo Cowboy turned Winemaker who owns it isn't interested in selling, and sparks fly when they're forced to spend a weekend together in his cabin. Despite his stubbornness and bitterness, she discovers there may be more to the cowboy than she originally thought. Get ready for an eye-opening, if not panty-dropping experience.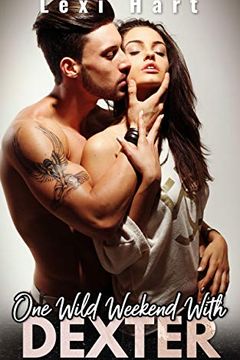 A physical therapist is forced to attend her sister's wedding solo and finds unexpected fun in the form of a sexy pilot named Dexter. When the groom disappears, she enlists Dexter's help, leading to steamy adventures and unpredictable plot twists. This action-packed, alpha male romance is not for the faint of heart.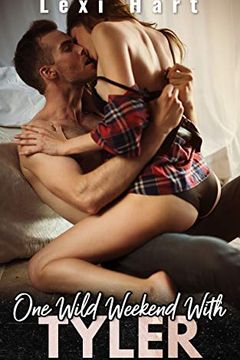 Escape to a working ranch in Montana for a wild weekend of steamy action and adventure. Join a workaholic woman as she navigates the wild world of cowboys, and falls for a rude, gruff, and handsome man. Delve into a plot full of unexpected twists and turns, and enjoy a satisfying HEA ending. This book is perfect for fans of Alpha Male Protectors, Opposites Attract, Accidental Romance, and R-18 scenes that will keep you up at night.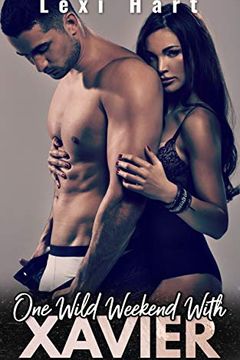 "Escape to a wild Valentine's Day weekend with a chef who's just been dumped and a former Green Beret. When she wrecks her car and is stranded in a small town, sparks fly between them as they clash and heat up the kitchen. This steamy action adventure story with unpredictable plot twists is perfect for fans of Alpha Male Protectors, Opposites Attract, Accidental Romance, and a HEA."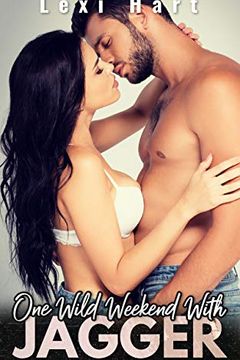 "A cybersecurity consultant finds herself in a wild and dangerous situation when a blind date goes wrong. To lay low, she jumps at the chance to catch a poacher in Oregon, but the mission gets complicated when she meets Jagger, a former member of The Endangered Species Protection Agency. Working together becomes even more complicated when they end up spending a Valentine's Day weekend in an isolated hut. One Wild Weekend With Jagger is a thrilling adventure filled with danger and unexpected romance."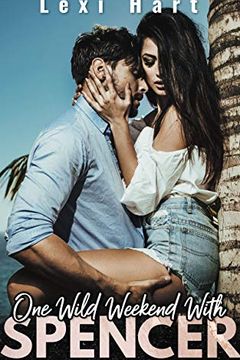 Escape to a private island with a sexy bartender in this steamy romance. When a weekend getaway goes wrong and she's stranded with Spencer, she's not sure if he's lying to make her stay or if their chemistry is real. This book is perfect for fans of Alpha Male Protectors, Opposites Attract, and Accidental Romance, with plenty of Heat and Happily Ever Afters. Warning: R-18.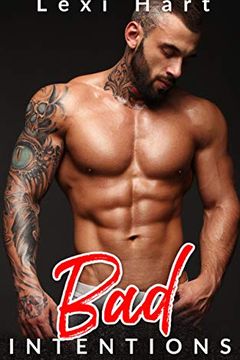 A Canadian woman in Arkansas faces deportation after losing her job, but her landlady suggests an unconventional solution – marry a US citizen. Enter Eric Carlyle, an ex-con with a bad reputation living in the basement. They agree to a sham marriage, but Eric wants to sleep with her too. As they navigate the demands of Immigration Services and their growing attraction, she begins to wonder if his intentions are as fake as their marriage.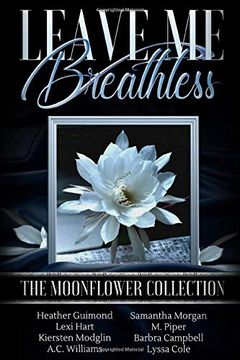 Leave Me Breathless
The Moonflower Collection
A.C. Williams, Barbra Campbell, Heather Guimond, Kiersten Modglin, Lexi Hart, Lyssa Cole, M. Piper, Samantha Morgan
-
2019-11-05
"Leave Me Breathless" is a collection of love stories from eight talented authors, each focusing on the theme of second chances. From a small town girl with big dreams and a choice to make, to a woman struggling to cope with loss and rekindling an old flame, to a bad boy returning to his hometown for a weekend and encountering a former geek with a crush, these eight stand-alone books are full of heart, sparks, and magic. Don't miss out on this captivating collection featuring new works from Heather Guimond, Lexi Hart, Kiersten Modglin, A.C. Williams, Samantha Morgan, Barbra Campbell, Lyssa Cole, and M. Piper.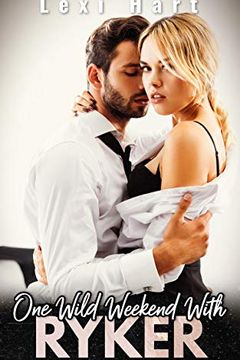 This steamy romance novel follows a woman forced to spend Christmas in a remote cabin with a sexy businessman named Ryker. As they battle the elements and try to keep themselves entertained, they quickly realize their attraction to each other. The cabin's board games lead to a game of strip poker, and secrets are revealed. This book is perfect for fans of winter romance and a little bit of spice.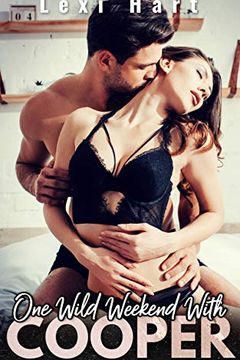 Escape burnout and grief by joining the protagonist on her adventure in a cute town in Utah. She finds more than she bargained for when she encounters a bear on a hike, leading her to meet the funny and rugged Cooper. As the two fall deeply for each other in just a few days, a ghost from Cooper's past comes back to haunt them. With a steamy HEA, this series is perfect for anyone who loves alpha males, steamy action, and unpredictable plot twists. Warning: R-18 for language, content, and scorching scenes.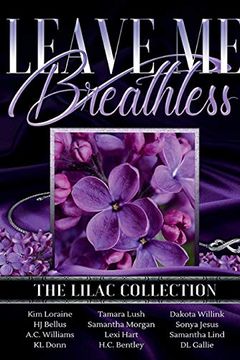 Bad Bodyguard by Lexi Hart
One Wild Weekend with Sawyer by Lexi Hart
One Wild Weekend with Luther by Lexi Hart
One Wild Weekend with Hunter by Lexi Hart
One Wild Weekend with Zander by Lexi Hart
Bad Behavior by Lexi Hart
One Wild Weekend with Parker by Lexi Hart
One Wild Weekend with Ryder by Lexi Hart
Austin (A Steamy Security Romance) by Lexi Hart
One Wild Weekend With Books 1-3 by Lexi Hart
One Wild Weekend With Becker by Lexi Hart
One Wild Weekend with Carter by Lexi Hart
Bad Boyfriend by Lexi Hart
One Wild Weekend with Connor by Lexi Hart