Liliana Hart Books
Liliana Hart spent five years teaching music in the public education system. She molded America's youth, busted kids for smoking pot in the restrooms, and broke up illicit affairs behind the stage on a regular basis. (Liliana's Addison Holmes Mystery Series, about a small town teacher who gets into a whole lot of trouble, is somewhat autobiographical, but she won't confess to which parts).Liliana began reading romance novels with all her new found free time, and when she ran out of things to read, she decided to write her own novels. The result was a 150,000 word thriller—a dazzling adventure—where the heroine was a thirty-year-old virgin assassin (Yes, you read that right). She couldn't imagine why people weren't knocking down her door to read it, but she persevered and began writing a second book. She finally got the hang of things, and eventually learned that losing one's virginity wasn't all that romantic after all. All of her books involve some kind of suspense (she just can't help herself), laughter, and a lot of steamy sex. Since the failure of her first attempt, Liliana's books have won awards such as: The Daphne Du Maurier, The Suzannah, The Linda Howard Award of Excellence, The Maggie, and many others. Her affiliations include Romance Writers of America and Mystery Writers of America. Liliana loves to cook, and is addicted to reading, Internet Boggle, kickboxing, and Bones. She lives in a big, rambling house in Texas with a couple of cats to keep her company. She loves to get emails from readers.Enjoy the Adventures!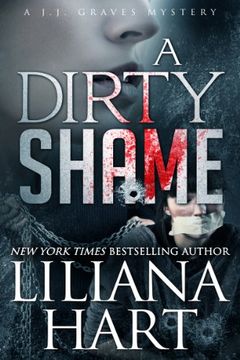 This is book 2 of the J.J. Graves series.J.J. Graves is back in Bloody Mary, but she's a long way from feeling at home. Between her bodily scars from being the target of a murderer and the emotional scars left by her parents, she doesn't know who she can trust. But death doesn't stop for anyone. The first murder is grisly. The second even more so. ...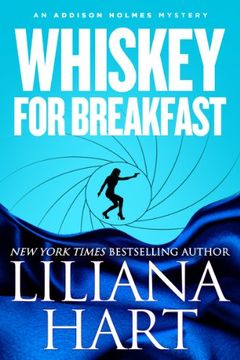 Whiskey for Breakfast
An Addison Holmes Mystery (Addison Holmes Mysteries Book 3)
Liliana Hart
-
2013-08-27
The Private Investigator's HandbookRule #1: Don't break the lawRule #2: See Rule #1...And then there's Addison Holmes, who makes up her handbook as she goes along. Addison is licensed to carry and she means business. The only thing getting in her way is a sexy detective, a neighborhood watch from hell, a dead billionaire, a black market sperm bank,...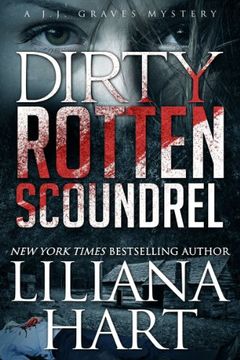 Can ghosts really talk?J.J. Graves is about to find out when her past comes back to haunt her. Too bad her life was just beginning to seem normal.J.J. and Jack set off together on a mission to uncover the secrets of J.J.'s felonious parents. The only thing standing in their way is a corpse hidden in her parents' bunker, a cop with a bad attitude, a...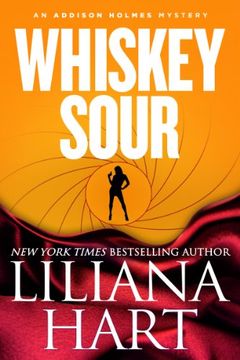 Whiskey Sour
An Addison Holmes Mystery (Addison Holmes Mysteries Book 2)
Liliana Hart
-
2013-07-01

(first published in 2012)
Addison Holmes is at it again. When priceless Russian gems are stolen on their way to Savannah and the courier is murdered, all the clues lead to back to an escort service that seems above reproach. But looks can be deceiving. Throw in a sexy detective and a dangerous FBI agent, and Addison finds out very quickly that she's in way over her head. Bu...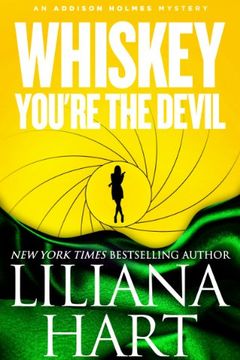 Things are looking up for Addison Holmes. She's about to take her P.I. exams, she's living in sin with the man of her dreams, and she hasn't had a phone call from her mother in three whole days. But she should have known things were too good to last. When Rosemarie Valentine's fingerprints are found on the murder weapon used to kill a sex shop owne...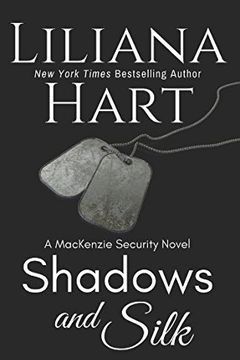 Darcy and Brant's story. Agent Brant Scott knows when a battle is lost. He's been an integral part of hunting down members of the del Fuego cartel for years, but it's not the violent criminals that have the ability to bring him to his knees. That honor belongs to one woman. And after spending a night in Darcy MacKenzie's bed, he knows he has to dis...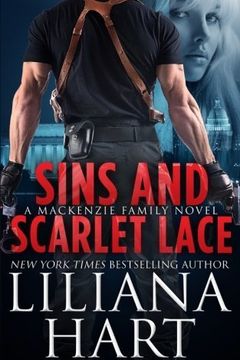 Declan MacKenzie has loved the same woman for more than a dozen years. Unfortunately, she's married to another man, and not just any man, but his partner and the man he considers a brother. But sometimes things aren't what they seem. Declan MacKenzie has loved the same woman for more than a dozen years. Unfortunately, she's married to another man, ...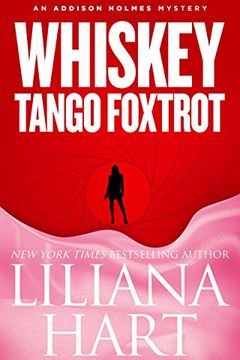 Whiskey Tango Foxtrot
An Addison Holmes Mystery (Addison Holmes Mysteries Book 6)
Liliana Hart
-
2016-04-24

(first published in 2015)
Addison Holmes is at it again in this New York Times bestselling series by Liliana Hart. In her fifth adventure, Addison sets out to discover who stole a kidney from her newest client—a kidney that was still very much attached to its owner when it was taken. With her brand new P.I. license in hand, a marriage proposal on her mind, and Aunt Scarlet ...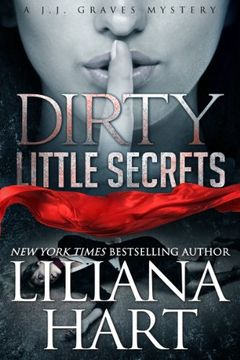 J.J. Graves has seen a lot of dead bodies in her line of work...She's not only in the mortuary business, but she's also the coroner for King George County, Virginia. When a grisly murder is discovered in the small town of Bloody Mary, it's up to J.J. and her best friend, Detective Jack Lawson, to bring the victim justice.The murders are piling up.....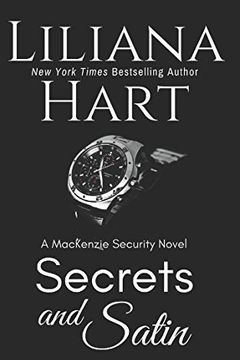 Secrets and Satin
A MacKenzie Novel (MacKenzie Security) (Volume 8)
Liliana Hart
-
2013-02-11
No one knows heartbreak like Jade Jax. After losing her husband to a tragic death, she doesn't believe love can happen twice. But after years of living a half-life without her husband, her body starts to waken again, and needs she'd forgotten come to the surface.Max Devlin never thought Jade would want him outside of his dreams, but fate plays a he...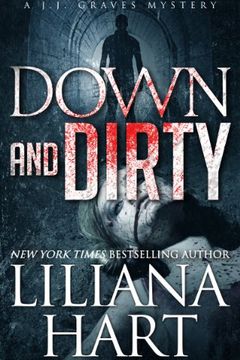 Whiskey Lullaby by Liliana Hart
Whiskey and Gunpowder by Liliana Hart
Dirty Laundry by Liliana Hart
Dirty Money by Liliana Hart
Playing Dirty by Liliana Hart
A Dirty Job by Liliana Hart
Kill Shot by Liliana Hart
Dirty Devil by Liliana Hart
The MacKenzie Family Security Series by Liliana Hart
Dirty Deeds by Liliana Hart
The J.J. Graves Mysteries by Liliana Hart
The Addison Holmes Mystery Box Set by Liliana Hart
Whiskey On The Rocks by Liliana Hart
Trouble Maker by Liliana Hart
HOT Witness by Lynn Raye Harris
The Farmer's Slaughter by Liliana Hart, Louis Scott
Captured in Surrender by Liliana Hart
Gone to Dust by Liliana Hart
Never Surrender by Kaylea Cross
Say No More by Liliana Hart
First Comes Death, Then Comes Marriage by Liliana Hart, Louis Scott
A Harley and Davidson Mystery Box Set 1 by Liliana Hart, Louis Scott
Deep Trouble by Kimberly Kincaid
Dawn of Surrender by Liliana Hart
Grime and Punishment by Liliana Hart, Louis Scott
Curl Up and Dye by Liliana Hart, Louis Scott
Catch Me if You Can by Liliana Hart
A Salt and Battery by Liliana Hart, Louis Scott
The Promise of Surrender by Liliana Hart
Sweet Surrender by Liliana Hart
Deceased and Desist by Liliana Hart, Louis Scott
A Harley and Davidson Mystery Box Set 2 by Liliana Hart, Louis Scott
Gone With The Sin by Liliana Hart, Louis Scott
A MacKenzie Security Omnibus 1 by Liliana Hart
I Saw Mommy Killing Santa Claus by Liliana Hart, Louis Scott
The Addison Holmes Mystery Box Set II by Liliana Hart
The J.J. Graves Mysteries Box Set 2 by Liliana Hart
Tequila Mockingbird by Liliana Hart, Louis Scott
Bouncing Betty by Liliana Hart
Desire & Ice by Christopher Rice
A Tisket A Casket by Liliana Hart, Louis Scott
Blazing Rattles by Liliana Hart, Louis Scott
Wicked Hot by Gennita Low
Second Chances by J. Kenner, Christina Lauren, Liliana Hart, Alyssa Day, Rachel Hauck, Damon Suede, Marilyn Brant, Renee Luke, Kerri Carpenter, Tara Wyatt, Cici Coughlin, Cassandra Dean, Tina Ferraro, Ariella Moon, Brandi Willis Schreiber, Lizzie Shane, Sharon Sobel
Bullet Proof by Avery Flynn
1001 Dark Nights by Rebecca Zanetti, Shayla Black, Lauren Blakely, Liliana Hart, Molly E. Lee
Hand Grenade Helen by Liliana Hart
MacKenzie Family Bundle by Liliana Hart
Summer on Seeker's Island by Jana DeLeon, Tina Folsom, Colleen Gleason, Jane Graves, Denise Grover Swank, Liliana Hart, Debra Holland, Dorien Kelly, Theresa Ragan, Jasinda Wilder
1001 Dark Nights by Shayla Black, Laura Kaye, Lara Adrian, Heather Graham, Skye Jordan, CD Reiss
A Harley and Davidson Mystery Box Set 3 by Liliana Hart, Louis Scott
1001 Dark Nights by Christopher Rice, Melissa Foster, Rebecca Zanetti, Liliana Hart, Jennifer Lyon, Riley Hart
1001 Dark Nights by Heather Graham, CD Reiss, Kristen Proby, Liliana Hart, Darcy Burke
Breath of Fire by Liliana Hart
A MacKenzie Christmas by Liliana Hart
Whiskey Rebellion by Liliana Hart
The Darkest Corner by Liliana Hart
Dane's Return by Liliana Hart
All About Eve by Liliana Hart
Erotic Fairytales by Liliana Hart
Dirty Dozen by Liliana Hart
Forever MacKenzie (Mackenzies of Montana) by
Front Line Francis by Liliana Hart
Dirty Minds (A J.J. Graves Mystery Book 13) by Liliana Hart