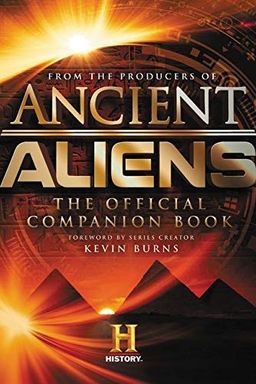 Ancient Aliens
The Official Companion Book
The Producers of Ancient Aliens
-
2016-11-15
Explore the fascinating connection between extraterrestrial life and the origins of our civilizations with the first official companion book to the hit show, Ancient Aliens®. This powerful journey through human history is filled with exciting insights and behind-the-scenes stories from the show's creators and leading experts in ancient alien theory. Transporting readers around the globe, Ancient Aliens® examines the enigmas and mysterious artifacts left behind by our ancestors and raises intriguing questions about who they were, why they came, and where they went. With beautiful 4-color photography throughout, this book is the ultimate-fan book and the perfect gift for readers new to the show.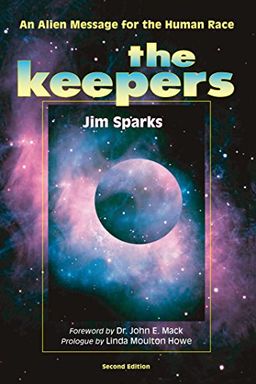 The Keepers
An Alien Message for the Human Race
Jim Sparks
-
2014-07-25

(first published in 2006)
"Encounter intelligent alien beings and explore the detailed documentation of one man's 19-year journey in this expanded second edition. Jim Sparks recounts his interactions with the Visitors and updates readers on the political force he's created to protect the rain forests and unveil hidden information about ETs. Unlike other accounts, Sparks recalls his experiences consciously and devoid of any external influence. Discover astonishing details of breeding programs, shape-shifting and thought-activated transport that are truly out of this world. The Keepers is a must-read for anyone fascinated by extraterrestrial encounters and the future of our planet."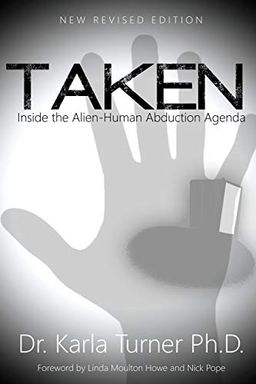 Discover the ultimate investigation of the paranormal links between humans and 'other worldly' beings. Taken chronicles the startling accounts of alien abduction as documented by Dr. Karla Turner, with a new foreword by the legendary Nick Pope. Reissued faithfully with sole input and authorization from husband Elton Turner, this is a must-read for anyone interested in extraterrestrial encounters.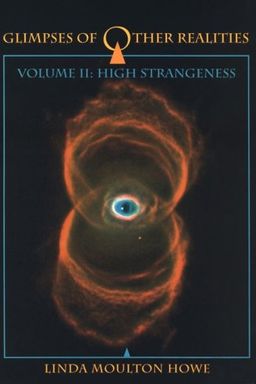 Explore other dimensions and unearthed mysteries with this groundbreaking book praised by critics as a "remarkable achievement." Delve into accounts of alien encounters, parallel universes, and hidden government projects that will leave you questioning what you know about reality.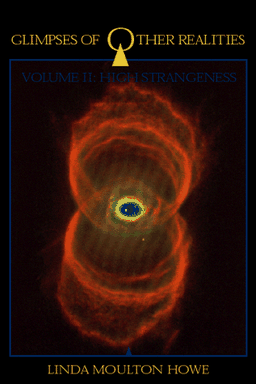 First edition first printing 1998. Cover has slight shelf wear. Pages crisp and clean....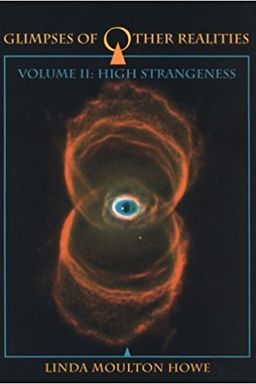 This intriguing book by Linda Moulton Howe tackles the unpredictable and complex world of UFO phenomena. The author explores the perspectives of experts and tackles the deep, mysterious aspects of the alien world. Through thorough investigation of abductee encounters, Howe details alien practices and explores controversial topics such as alien surgery, body containers, and souls of light. Throughout the book, Howe provides insight about ancient languages, religions, and legendary Gods, providing a fresh perspective on the UFO world. Even though it is expensive and bulky, readers describe it as a worthy investment.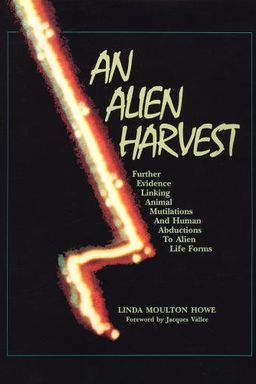 An Alien Harvest
Further Evidence Linking Animal Mutilations and Human Abductions to Alien Life Forms
Linda Moulton Howe
-
1989-06-01

(first published in 1993)
This fascinating book, written by Linda Moulton Howe, takes readers on a riveting journey into the world of UFOs and alien encounters. With impressive fieldwork and insightful research, the author presents a compilation of challenging data that raises important questions for all of us to consider. An Alien Harvest will leave you captivated, intrigued, and inspired.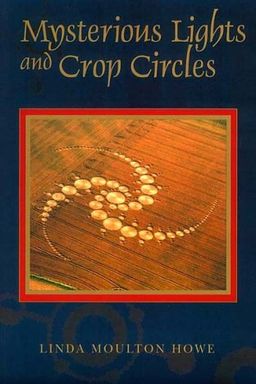 Uncover the truth behind mysterious lights and crop circles with this investigative book. Linda Moulton Howe delves into the phenomenon through interviews with experts, revealing her authentic findings after extensive research. This book provides a fascinating insight into a puzzling occurrence.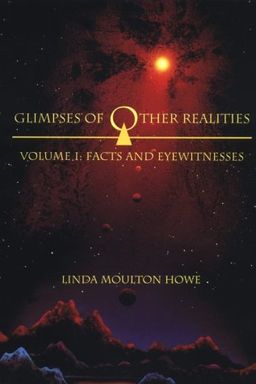 Discover the secrets behind worldwide crop circles, animal mutilation, and human abductions in this eye-opening book. With over 300 color and B&W photographs, drawings, maps, and documents, Glimpses Vol. I offers hard physical evidence and firsthand eyewitness testimony. Trust us, you won't be able to put this one down.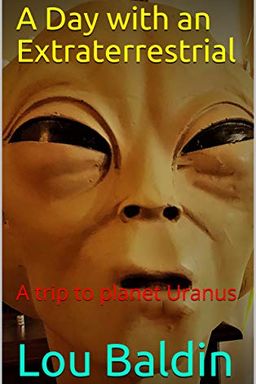 "Experience first-hand accounts of extraterrestrial abductions in this eye-opening book. Discover the stories that many are too afraid to share, and explore the idea that we are not alone in the universe. Learn about the unique experiences of those who have encountered extraterrestrial beings and the reasons why many are afraid to come forward. A Day with an Extraterrestrial will challenge your beliefs and leave you questioning what else is out there."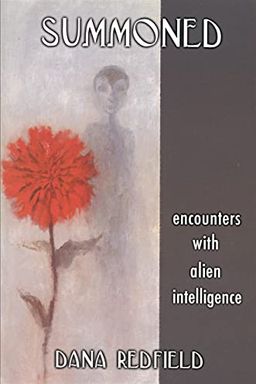 Making Contact by Alan Steinfeld
Nexus Magazin by Mosquito Verlag, Donna Fisher, Anthony William, Sharon Tennison, Rafael Videla Eissmann, Victor W. Hatch, Linda Moulton Howe, Dr. Clyde A. Winters, Shawn Hamilton
Nexus Magazin by Mosquito Verlag, Stephen McMurray, Daniel Loose, Karen Mutton, Andy Thomas, Thomas Karl Dietrich, Linda Moulton Howe
Nexus Magazin by Mosquito Verlag, Mary Rodwell, Dimitri A. Khalezov, Dr. Nicholas J. Gonzalez, Dr. Marko Markov, Dr. Yuri G. Grigoriev, Paul Stonehill, Linda Moulton Howe
Nexus Magazin by Mosquito Verlag, Anthony Sconosciuto, Leon Horton, Peter C. Gotzsche, Nigel Lesmoir-Gordon, Edgar Seibel, Ovidio Racorean, Linda Moulton Howe
Nexus Magazin by Mosquito Verlag, Max Kuhlmann, Nafeez Ahmed, Richard K. Breuer, Richard Alan Miller, Daniel Wagner, Steven Strong, Evan Strong, Scott Creighton, Linda Moulton Howe