Liz Carlyle Books
Dear Readers, The awful truth about novelists is that we are mostly dull, introverted homebodies who only write in order to live our fantasies vicariously. I came to writing rather late in life, and I'm still amazed I can get paid for doing something I love, and that I get to stay home while I do it. My favorite comedian Steve Martin once said, "I believe entertainment can aspire to be art, and can become art. But if you set out to make art, you're an idiot." I have never tried to create art, but I do try to tell one heck of a good story. Yes, I try to write with a hot iron, while the heat of the story is in me. And I try, always, to entertain my readers.Regards,Liz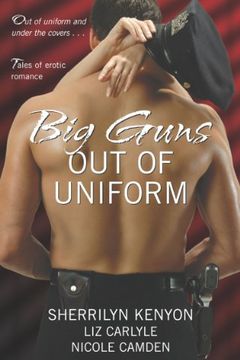 Mysterious and untamable, they hold honor, strength, and courage close to their well-guarded hearts. But no matter how much their jobs require them to lay aside their personal lives, they can't deny that they have burning needs like any other man...In Sherrilyn Kenyon's "BAD to the Bone," teacher Marianne Webernec wins the "Hideaway Heroine Sweepst...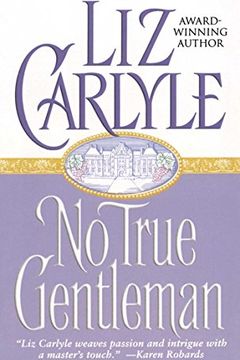 In this powerful and passionate novel from Liz Carlyle, one of romance fiction's brightest new stars, a high-society murder brings scandal to the lords and ladies of the ton -- and unexpected desire to a pair of unlikely lovers. No True Gentleman Lady Catherine Wodeway knows that no true gentleman would presume to kiss a lady senseless without a pr...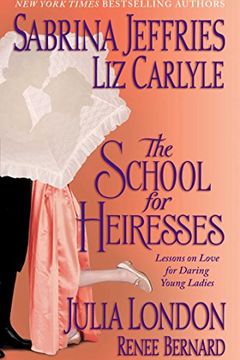 Inspired by New York Times bestselling author Sabrina Jeffries' School for Heiresses series, this delightful anthology features four young women who learn that there's nothing textbook about love. . . .At the School for Heiresses, the lessons go far beyond etiquette and needlepoint. In addition to teaching her students how to avoid fortune hunters,...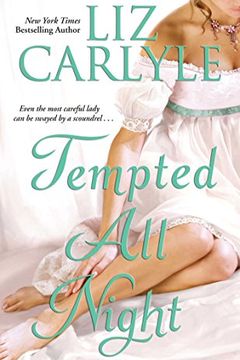 Lady Phaedra Northampton is a proper English miss -- but burdened by a dark secret. She's buried her shame in running her wealthy brother Lord Nash's household while hiding behind a sharp wit and dull wardrobe ... until a reckless village maid's disappearance pulls her into London's seedy underworld.A former mercenary and jaded spy-for-hire, Trista...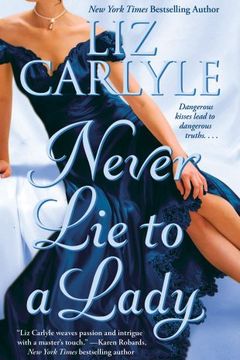 In her dazzling new historical trilogy, New York Times bestselling author Liz Carlyle plunges readers into the steamy underworld of nineteenth-century London. Among the swirling glitter of English high society, a scandalous rogue gets more than he bargained for in the lady of his desires.Lord Nash is a creature of the night -- his wealth and title ...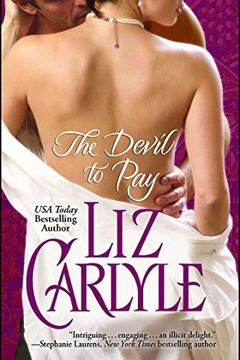 Liz Carlyle, bestselling author of The Devil You Know and A Deal With the Devil, continues her devilish streak with this sensual regency romance.By day, Sidonie Saint-Godard is a quietly elegant young widow who teaches deportment to the unpolished daughters of London's nouveau riche. By night, she is someone altogether different.The notorious Black...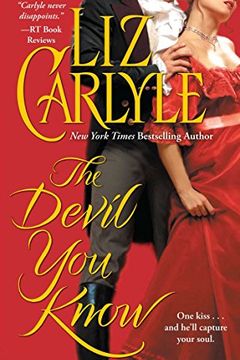 Frederica d'Avillez is sure she will never marry. She's had a disastrous London season, and now her longtime beau has thrown her over for a more eligible miss. But if Freddie can't have a husband, she's hell-bent on experiencing at least one night of unforgettable passion. Where better than in the arms of the dashing rogue Bentley "Hell-Bent" Rutle...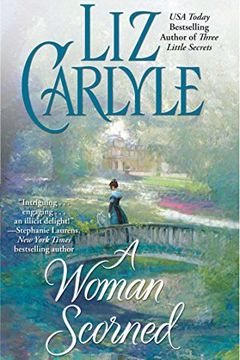 From its opening scene to its breath-catching climax, Liz Carlyle's newest novel is a vividly etched portrait of passion and intrigue. When a woman consumed by sinister secrets opens the door to a strikingly handsome stranger, a powerful desire rushes in -- and a love she could not have imagined. Hell hath no fury like a woman scorned, and Jonet Ro...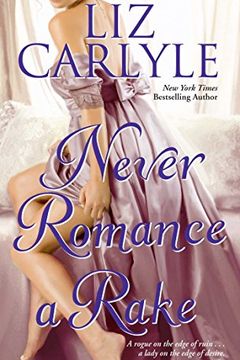 In this sizzling third book in New York Times bestselling author Liz Carlyle's compelling historical trilogy, a cynical rake joins a sinister game of cards with dangerously seductive stakes. If he wins this hand... Shunning the glittering elite of high society Kieran, Baron Rothewell, prefers the dangerous pursuits of London's demimonde. Hardened b...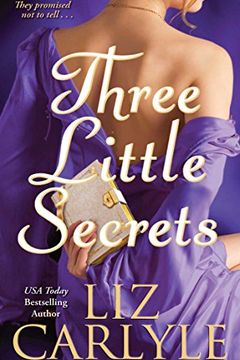 National bestselling author Liz Carlyle concludes her scandalous new trilogy with a sensuous novel of two star-crossed souls who share a secret or two . . . or three. Once upon a time, they eloped. But then dashing Scotsman Merrick MacLachlan accepted payment from Lady Madeleine's father to have the marriage annulled. Or did he? Two times, Maddie h...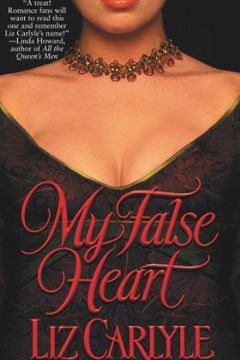 A Deal With the Devil by Liz Carlyle
In Love with a Wicked Man by Liz Carlyle
A Woman of Virtue by Liz Carlyle
Tea for Two by Cathy Maxwell, Liz Carlyle
Wicked All Day by Liz Carlyle
Never Deceive a Duke by Liz Carlyle
Beauty Like the Night by Liz Carlyle
Two Little Lies by Liz Carlyle
A Bride by Moonlight by Liz Carlyle
It Happened One Valentine's Day by Eloisa James, Lynsay Sands, Jeaniene Frost, Liz Carlyle, Kerrelyn Sparks, Pamela Palmer, Rachel Gibson, Emma Cane, Cheryl Harper, Jennifer Ryan, Sophie Jordan, Jennifer McQuiston, Beverly Jenkins, Kathleen Harrington
One Little Sin by Liz Carlyle
Hunting Season by Liz Carlyle
The One That Got Away by Victoria Alexander, Eloisa James, Cathy Maxwell, Liz Carlyle
The Bride Wore Scarlet by Liz Carlyle
The Bride Wore Pearls by Liz Carlyle
One Touch of Scandal by Liz Carlyle
The Earl's Mistress by Liz Carlyle