Liz Carlyle Books
Dear Readers, The awful truth about novelists is that we are mostly dull, introverted homebodies who only write in order to live our fantasies vicariously. I came to writing rather late in life, and I'm still amazed I can get paid for doing something I love, and that I get to stay home while I do it. My favorite comedian Steve Martin once said, "I believe entertainment can aspire to be art, and can become art. But if you set out to make art, you're an idiot." I have never tried to create art, but I do try to tell one heck of a good story. Yes, I try to write with a hot iron, while the heat of the story is in me. And I try, always, to entertain my readers.Regards,Liz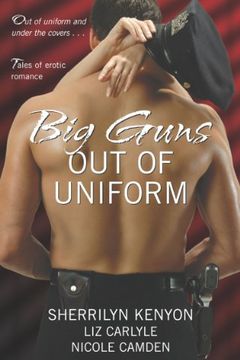 "Big Guns Out of Uniform" is a steamy romance anthology featuring three stories about mysterious, strong-willed men who can't deny their burning desires. In Sherrilyn Kenyon's "BAD to the Bone," a teacher's fantasy becomes reality on a remote tropical island with a Bureau of American Defense agent. In Liz Carlyle's "Let's Talk About Sex," a sex advice radio host finds herself easily seduced by her bad-boy neighbor. And finally, in Nicole Camden's "The Nekkid Truth," a crime scene photographer must identify people by their bodies and finds that Detective Marshall Scott's body never ceases to amaze her.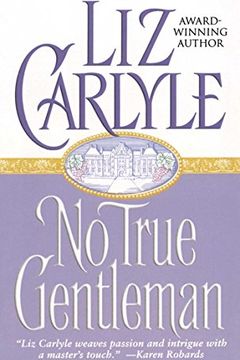 A society murder brings scandal to the ton in this passionate romance novel. Lady Catherine is swept off her feet by Maximilian's dark good looks and mysterious past, but their unlikely love is tested when Catherine's brother becomes a murder suspect. When Catherine unwittingly puts herself in danger, Max risks everything to save the woman he loves.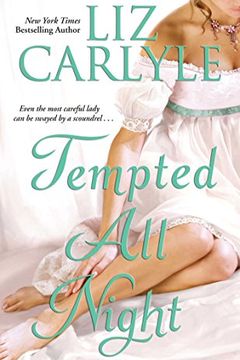 This historical romance follows Lady Phaedra, a proper Englishwoman with a dark secret, who becomes embroiled in the seedy underworld of London after a village maid disappears. She joins forces with rogue spy Tristan Talbot, who is investigating a notorious brothel, and their deception and desire lead to explosive passion.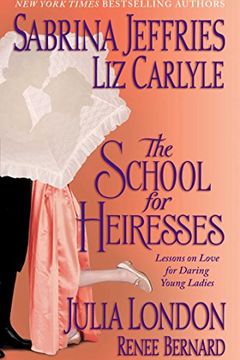 Discover four young women's journey through love in this School for Heiresses anthology. While etiquette and needlepoint are taught at the school, headmistress Charlotte Harris has a unique approach to finding love. Women of means need not shackle themselves to men unless they find a suitable, desirable mate. With personally tailored lessons, the young ladies take on the challenge of finding the perfect husband. Authored by New York Times bestselling authors Sabrina Jeffries, Liz Carlyle, Julia London, and Renee Bernard, this collection is a feast for romance book lovers.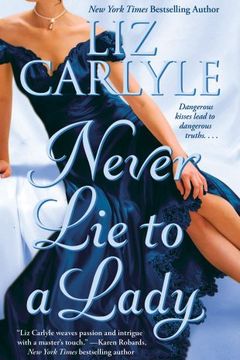 Explore the steamy underworld of nineteenth-century London in this captivating historical trilogy. Amid the swirl of glittering high society, a notorious rogue finds himself tempted by a mysterious lady in disguise. Lord Nash's pursuit of her leads him into a world of smugglers, spies, and intrigue. Is the witty and beautiful Miss Xanthia Neville worth the risk? Find out in this enthralling tale from a New York Times bestselling author.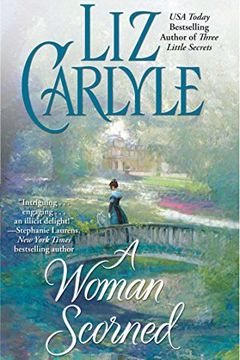 Passion, intrigue, and revenge collide in this vividly etched novel. Jonet Rowland, an unrepentant adulteress and shunned widow, fights for what truly matters - her children. When treachery and danger threaten her family, Captain Cole Amherst must investigate. As his attraction to Jonet grows, he's faced with the question: can an honorable soldier open his shuttered heart to a wicked widow?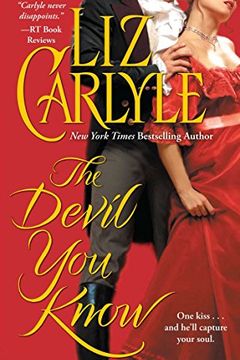 A young woman, determined to experience at least one night of unforgettable passion, turns to the notorious rogue Bentley "Hell-Bent" Rutledge. Despite his reputation, she can't resist his charm and handsome appearance. However, their reckless passion has dire consequences and reveals dark secrets and desires that challenge their honor and freedom.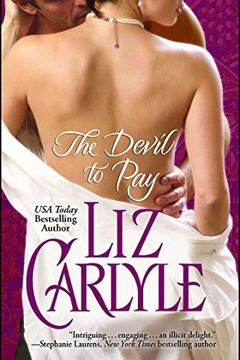 A regency romance where the notorious Black Angel steals from the rich to give to the oppressed, and the Marquess of Devellyn seeks revenge after she steals from him. Will she pay the devil's price? Liz Carlyle's The Devil to Pay is a sensuous read full of mystery and intrigue.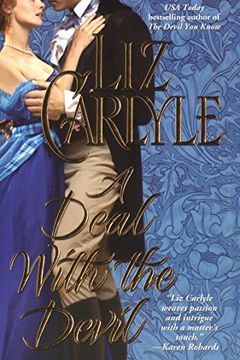 A Scottish noblewoman on the run from her past and a powerful English lord brought to his knees by desire. Sparks fly between the accused murderess housekeeper and the smoldering earl who returns to his childhood home only to find it haunted by more than his memories. Will he be able to resist his fierce attraction to her? Find out in this shimmering novel of passion and mystery.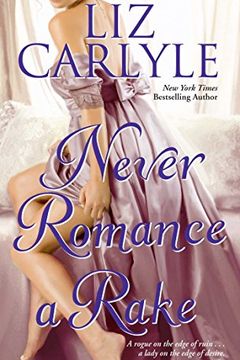 A cynical rake with a tormented past is drawn into dangerous card games with seductive stakes in this sizzling historical novel. Shunning high society, Kieran Baron Rothewell joins a wager for the possession of the comte's daughter, but can he win her heart? Abandoned by her father, Mademoiselle Camille Marchand must gamble for her life and Rothwell is just another card to be used. Dark desires and the heart play their own dangerous game in this thrilling third book of a bestselling trilogy.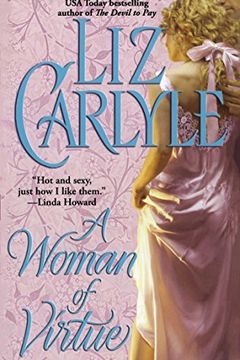 My False Heart by Liz Carlyle
In Love with a Wicked Man by Liz Carlyle
Three Little Secrets by Liz Carlyle
Tea for Two by Cathy Maxwell, Liz Carlyle
Wicked All Day by Liz Carlyle
Never Deceive a Duke by Liz Carlyle
A Bride by Moonlight by Liz Carlyle
Beauty Like the Night by Liz Carlyle
Two Little Lies by Liz Carlyle
It Happened One Valentine's Day by Eloisa James, Lynsay Sands, Jeaniene Frost, Liz Carlyle, Kerrelyn Sparks, Pamela Palmer, Rachel Gibson, Emma Cane, Cheryl Harper, Jennifer Ryan, Sophie Jordan, Jennifer McQuiston, Beverly Jenkins, Kathleen Harrington
One Little Sin by Liz Carlyle
Hunting Season by Liz Carlyle
The Bride Wore Scarlet by Liz Carlyle
The One That Got Away by Victoria Alexander, Eloisa James, Cathy Maxwell, Liz Carlyle
The Bride Wore Pearls by Liz Carlyle
One Touch of Scandal by Liz Carlyle
The Earl's Mistress by Liz Carlyle