Lori Wick Books
FROM THE PUBLISHER:Lori Wick is known as one of the most versatile Christian fiction writers on the market today. From pioneer fiction to a series set in Victorian England to a contemporary novel, Lori's books (over 5 million in print) continue to delight readers and top the Christian bestselling fiction list. Lori and her husband, Bob, live in Wisconsin with "the three coolest kids in the world."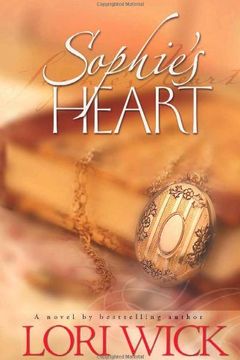 A man and his three children struggle to cope with the loss of their wife and mother, until Sophie enters their lives. Sophie is a highly educated woman who left her native Czechoslovakia and now finds herself keeping house for Alec and his family. Can Sophie find peace in her new job and help heal Alec's broken heart? This warm contemporary story explores God's tender mercies and loving intervention.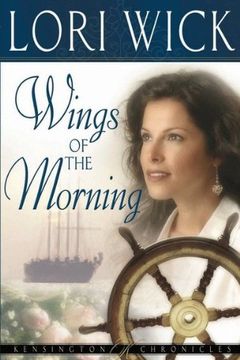 "Commanding the Aramis alone, Victoria "Smokey" Simmons dreams of a life ashore with a family. Her chance at love comes when she meets Captain Dallas Knight, but their future is threatened by a cunning pirate and unforeseen circumstances. Wings of the Morning is a tender journey of love where struggles become blessings under the Father's watchful care."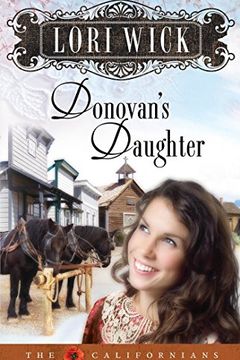 A schoolteacher seeks shelter from a snowstorm and finds herself wrapped up in scandal. To save her career, she accepts a compassionate doctor's offer to stay and teach in the town. But in doing so, she must confront some difficult decisions about her faith and her future. Will Donovan's Daughter be willing to sacrifice her own dreams for the sake of the children she teaches?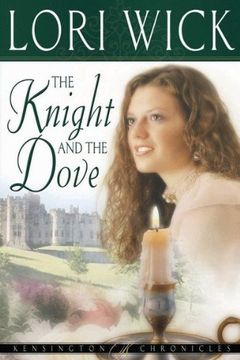 A medieval tale of loyalty, love, and deception as a young knight is commanded by the king to marry into a loyal family. But when the beautiful and scheming Marigold refuses, the knight must wed another. Marigold's jealousy leads to madness and a wicked scheme that puts her sister in danger. Will the knight rescue his true love and overcome the challenges ahead? A powerful story of God's unwavering love and protection in the bleakest of times.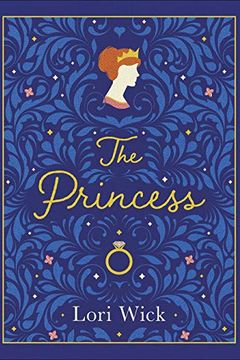 A humble woman catches the eye of a prince in Lori Wick's The Princess. Following an arranged marriage, Shelby must navigate a distant husband and the traditions of their country. Can their shared faith bring them together?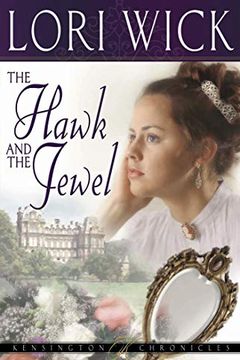 Experience a captivating tale that takes you on a journey from Victorian England to the enchanting alabaster courts of Arabia. Follow the story of Sunny, a young girl who was presumed dead, but was found and raised as royalty in a far-off palace. With a new life waiting for her, her destiny is in the hands of God. Don't miss out on this beloved classic, now with a fresh new look.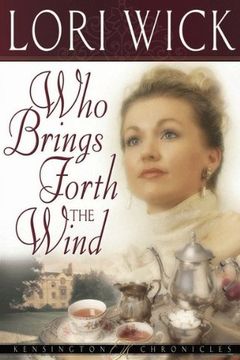 Betrayal and redemption collide in this gripping tale of love and loss. The story follows Tanner Richardson, a duke of Cambridge, as he faces the consequences of his explosive and misguided anger towards his wife. Fueled by the pain of betrayal, he seeks to heal and seek redemption after a tragic event. Can he make amends for his mistakes and win back the love of his life?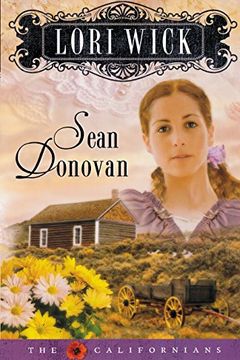 Sean Donovan
Lori Wick
-
2007-03-01

(first published in 1993)
A man caught in his first bank robbery is saved from the gallows by a woman who needs a blacksmith. As they navigate their new marriage, they must overcome their own pasts and the talk of the town to see if their relationship can flourish. This beloved novel from Lori Wick's bestselling series The Californians has a fresh new cover design to delight fans and new readers alike.
This novel follows the lives of Marrell and her daughters, Mackenzie and Delancey, from the 1970s to the 1990s. Marrell discovers that something is missing from her life, something spiritual, but is afraid to tell her husband. Will this realization bring her family together or tear them apart? Written from the heart, this character-rich novel shows the love and forgiveness promised by God. Meet the Bishop sisters, two women at the crossroads of life, as they navigate unexpected difficulties and seek the love they crave.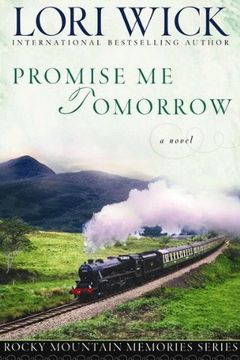 An unexperienced traveler on her first orphanage placement trip falls in love with a kind, reserved widower who offers her a job as a companion for his young son. As she witnesses how little he spends time with his own child, she questions whether their love can truly flourish in "Promise Me Tomorrow."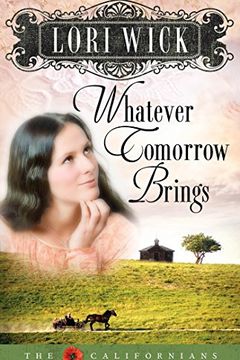 As Time Goes By by Lori Wick
Bamboo & Lace by Lori Wick
To Know Her by Name by Lori Wick
Where the Wild Rose Blooms by Lori Wick
A Place Called Home by Lori Wick
The Long Road Home by Lori Wick
A Gathering of Memories by Lori Wick
A Texas Sky (Yellow Rose Trilogy) by Lori Wick
Every Little Thing About You by Lori Wick
The One Forever Promise by Lori Wick
Love Awakens the Heart by Lori Wick
Yellow Rose Trilogy by Lori Wick
Whispers of Moonlight by Lori Wick
The Long Road Home / A Gathering of Memories by Lori Wick
A Song for Silas by Lori Wick
Leave a Candle Burning by Lori Wick
A Place Called Home / A Song for Silas by Lori Wick
Just Mom and Me Having Tea by Mary J. Murray
2-in-1 Romance Escape by Lori Wick
Just Above a Whisper by Lori Wick
Tucker Mills Trilogy by Lori Wick
Christmas for Two, The Christmas Gift by Lori Wick
The Rancher's Lady by Lori Wick
The Best of Lori Wick by Lori Wick
An Intense Man / The Camping Trip by Lori Wick
Be Careful with My Heart, The Haircut by Lori Wick
A Gathering of Hearts by Lori Wick
Reflections of a Thankful Heart by Lori Wick
A Moment of Thanks Journal by Lori Wick
Kirby, the Disgruntled Tree by Lori Wick
The Proposal by Lori Wick
Beyond the Picket Fence by Lori Wick
White Chocolate Moments by Lori Wick
Moonlight on the Millpond by Lori Wick
Guideposts Condensed Books by Lori Wick, Felix Timmermans, Jim Walker, Ron Mehl