Lucy Score Books
Lucy is a Wall Street Journal and #1 Amazon Kindle Store bestseller of romantic comedies and contemporary romance. She grew up in rural Pennsylvania with a lot of time on her hands and a big imagination. She was the oldest of three in a book-obsessed household. Dinners were often spent in silence while family members had their noses buried in books. A passion for writing took hold at five when she taught her brother to write his name on the bathroom door.She started writing (on paper) in the second grade, first about pilgrims on the Mayflower and over the years graduated to essays, articles, blogs, and finally books. "Pretend You're Mine" was her runaway hit and she's been writing full-time ever since. Non-romance-writing jobs have included event planner, bartender, newspaper lackey, and yoga instructor.Lucy and Mr. Lucy, enjoy spending time with their 1.7 million nieces and nephews and laying on beaches with umbrella drinks.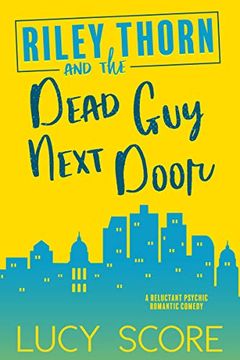 A nice, normal life. Is that too much to ask? For Riley Thorn it is. Divorced. Broke. Living with a pack of elderly roommates. And those hallucinations she's diligently ignoring? Her tarot card-dealing mom is convinced they're clairvoyant visions.Just when things can't get worse, a so-hot-it-should-be-illegal private investigator shows up on her do...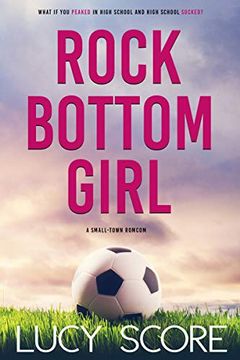 "You may be faking the relationship, but you're not faking the orgasms." Downsized, broke, and dumped, 38-year-old Marley sneaks home to her childhood bedroom in the town she couldn't wait to escape twenty years ago. Not much has changed in Culpepper. The cool kids are still cool. Now they just own car dealerships and live in McMansions next door. ...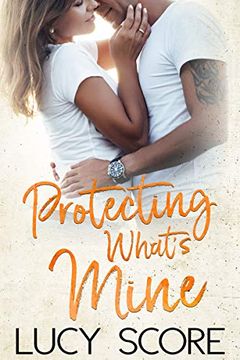 If you can't stand the heat, don't fall for a firefighter… Fire Chief Lincoln Reed is known for his heroics in the fire department and in the bedroom. Life is a never-ending good time. Until she lands in the middle of the accident scene he's working…and then his backyard. Too bad she's immune to flirty first responders.Flight trauma surgeon Mackenz...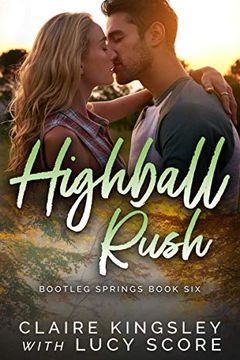 "Suddenly all those old country love songs I'd played so often made perfect sense."Gravel-voiced Gibson Bodine takes his lone wolf image seriously. The tough guy. The bad boy. He lives alone. Works alone. His one love—besides starting a good brawl—is sitting on a rinky-dink stage in a backwoods bar playing guitar and singing about things he'll neve...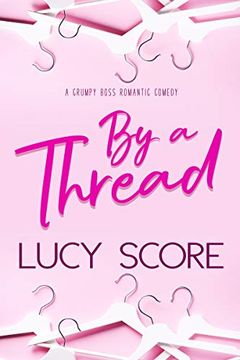 Dominic was staring at me like he couldn't decide whether to chop me into pieces or pull my hair and French kiss me. DominicI got her fired. Okay, so I'd had a bad day and took it out on a bystander in a pizza shop. But there's nothing innocent about Ally Morales. She proves that her first day of her new job… in my office… after being hired by my m...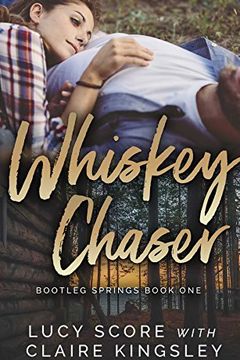 Raised by her three overbearing brothers, Scarlett is a hell-raising tomboy with a tool belt. A tornado stirring up trouble everywhere she goes. Her favorite pastimes? Drinking any man under the table and two-stepping. But she has zero interest in love. Scarlett's only being neighborly when she claims her sexy next-door neighbor as her new pet proj...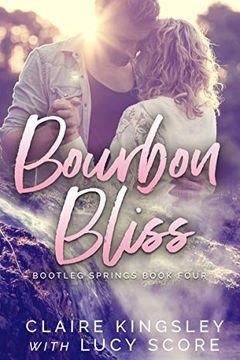 "I didn't reply. I couldn't. Seeing this man's naked private parts had not rendered me speechless but watching him lick ice cream off his finger had." – June Tucker June Tucker doesn't understand people. Numbers, data, and statistics? Those make sense. People? Not so much. In a town of Friday night fighters and moonshine-swilling line dancers, she'...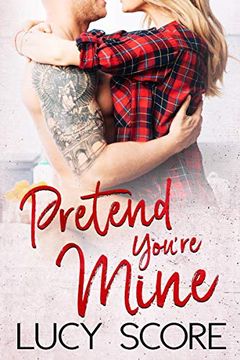 Pretend You're Mine
A Small Town Love Story (Benevolence Book 1)
Lucy Score
-
2018-10-09

(first published in 2015)
I only wanted to protect you… Luke Garrison is a hometown hero, a member of the National Guard ready to deploy again. He's strong, sexy, broody. The last thing he's looking for is a woman to ruin his solitude. When the wildly beautiful Harper stumbles into his life, though, he realizes that she's the perfect decoy. A fake girlfriend to keep his fam...
A slow grin spread across his face and I had to turn away from the wattage. It was like staring at the sun. The handsome sun that was making my core temperature rise and causing a hormone dump in my brain. — Shelby Thompson Personal trainer Jonah Bodine discovers more than he bargained for with the half-siblings he didn't know he had in small-town ...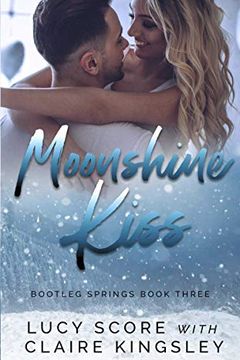 All those years of adolescent fantasies and this was how Bowie Bodine first touched my boobs. And he apologized. Real life was stupid and unfair. Small town deputy Cassidy Tucker's dating life is a train wreck on repeat. All she ever wanted was a solid partner. A man to share pajamas with. The handsome, big-hearted Bowie Bodine. Wait. Scratch that....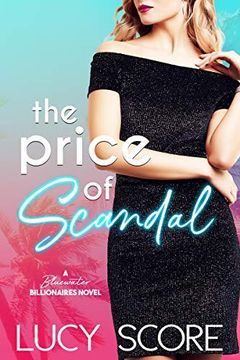 Fall Into Temptation by Lucy Score
Mr. Fixer Upper by Lucy Score
No More Secrets by Lucy Score
The Worst Best Man by Lucy Score
The Mistletoe Kisser by Lucy Score
Forever Never by Lucy Score
Sidecar Crush by Claire Kingsley, Lucy Score
The Last Second Chance by Lucy Score
Not Part of the Plan by Lucy Score
Holding on to Chaos by Lucy Score
The Christmas Fix by Lucy Score
Finally Mine by Lucy Score
Where it all Began by Lucy Score
Heart of Hope by Lucy Score
The Fine Art of Faking It by Lucy Score
Breaking the Rules by Lucy Score
Crossing the Line by Lucy Score
Undercover Love by Lucy Score
Riley Thorn and the Corpse in the Closet by Lucy Score