Lucy Score Books
Lucy is a Wall Street Journal and #1 Amazon Kindle Store bestseller of romantic comedies and contemporary romance. She grew up in rural Pennsylvania with a lot of time on her hands and a big imagination. She was the oldest of three in a book-obsessed household. Dinners were often spent in silence while family members had their noses buried in books. A passion for writing took hold at five when she taught her brother to write his name on the bathroom door.She started writing (on paper) in the second grade, first about pilgrims on the Mayflower and over the years graduated to essays, articles, blogs, and finally books. "Pretend You're Mine" was her runaway hit and she's been writing full-time ever since. Non-romance-writing jobs have included event planner, bartender, newspaper lackey, and yoga instructor.Lucy and Mr. Lucy, enjoy spending time with their 1.7 million nieces and nephews and laying on beaches with umbrella drinks.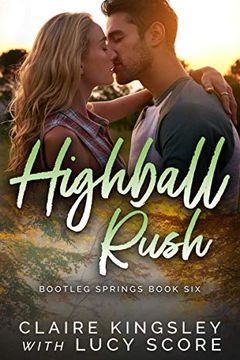 Highball Rush takes readers on a journey of self-discovery and love in a small town in West Virginia. The story follows Gibson Bodine, a rugged loner with a love for playing guitar in backwoods bars. But when a video of him playing goes viral, his peaceful life is interrupted by unwanted attention. Amidst family drama and the nosy neighbors of Bootleg Springs, he meets Callie Kendall and everything changes. This book is a heartwarming tale of finding love in unexpected places and discovering the courage to be a hero when it matters most.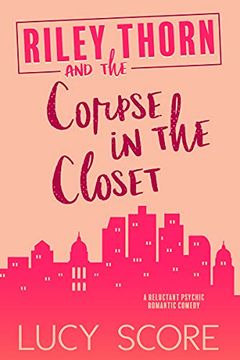 Reluctant psychic Riley Thorn and her private investigator boyfriend get caught up in a murder investigation when a well-dressed corpse is discovered in their closet. As the body count rises, and Riley's disapproving grandmother arrives to pressure her to take her powers seriously, tensions mount between the couple. With a warning from the killer to back off or she's next, Riley must solve the murders before it's too late.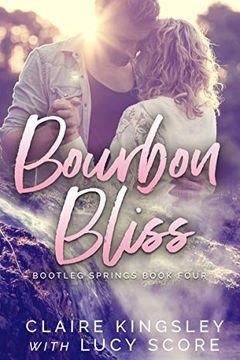 "Bourbon Bliss" is a charming tale about a number-crunching outcast, June Tucker, who finds herself drawn to George "GT" Thompson, a former football star recovering from injury. As June helps GT discover the town's hot springs, they work together to solve a local missing persons case. However, their growing passion for each other is tested when GT's need for intimacy clashes with June's analytical nature. Will they find a way to compromise, or will their relationship crumble under the pressure?
Gin Fling is a romantic comedy mixed with suspense and mystery. Personal trainer Jonah Bodine discovers more than he bargained for when he meets his half-siblings in a small town in West Virginia. His summer of solitude is ruined when his matchmaking sister saddles him with an unwanted roommate, adorable nerd Shelby Thompson. Maneuvered into a sticky situation, the two make the best of it by offering a strings-free summer fling. But as the Callie Kendall mystery unravels, Shelby's own past comes back to haunt her, putting both of them in danger. Will they find their happily ever after?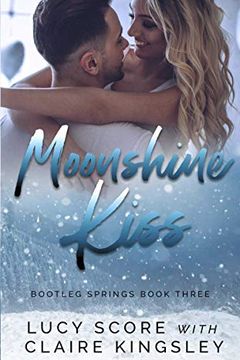 "Moonshine Kiss" tells the story of small town deputy Cassidy Tucker, who has given up on love and is focusing on solving the cold case disappearance of Callie Kendall. However, the investigation puts a strain on her friendship with the handsome Bowie Bodine, who she has had a crush on for years. While Bowie knows he can't have his little sister's best friend, a chance encounter leads to a feverish kiss and changes everything. Will they risk their friendship for something more?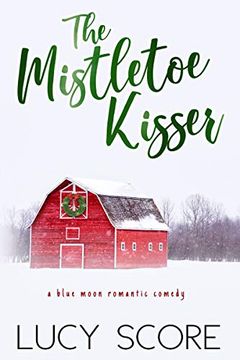 A grumpy former accountant unexpectedly finds himself in a hippie town to save his great-uncle from an emergency. He's not impressed with the town's Winter Solstice and Multicultural Holiday Celebration, but with a farm to save and a sheep to take care of, he seeks help from a local veterinarian who also happens to be his first kiss. Will a Winter Solstice Miracle bring these two together under the mistletoe?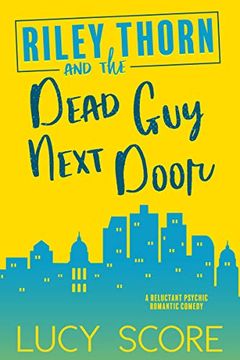 Join Riley Thorn as she navigates a life that's anything but normal. Divorced, broke, and living with elderly roommates, her clairvoyant visions only add to the chaos. When a neighbor turns up dead, she becomes a top suspect. Enter the rebel private investigator, Nick Santiago, who offers to solve the mystery. With a grudge-holding detective hot on their trail, they must figure out whodunit before the killer strikes again. Can they do it in time?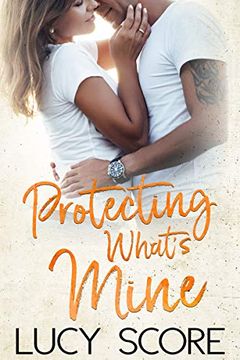 Get ready for a steamy romance with Protecting What's Mine. Fire Chief Lincoln Reed and flight trauma surgeon Mackenzie O'Neil are neighbors who find themselves in an adrenaline-fueled fling. But when the shadows from Mack's past come back to haunt her, Linc must become her hero. With smokin' hot romance, suspenseful plot twists, and heartwarming family moments, this one-two punch to the feels is a must-read.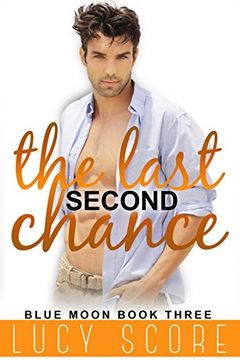 A high school sweetheart left town and his girlfriend's heart broken after a car accident. Years later, he's back and wants another chance, but secrets from the past threaten to ruin everything. Will a dog, some flowers, and handcuffs be enough to win back her heart or is the past too much to forgive?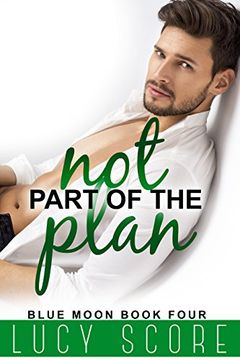 A woman's life plan in a small town is disrupted when a womanizing bad boy photographer arrives with his irresistible charm. Will friendship turn into something more? The latest addition to the bestselling Blue Moon romance series.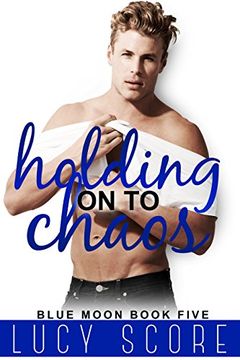 Fall Into Temptation by Lucy Score
Rock Bottom Girl by Lucy Score
Mr. Fixer Upper by Lucy Score
Where it all Began by Lucy Score
The Price Of Scandal by Lucy Score
Sidecar Crush by Claire Kingsley, Lucy Score
The Christmas Fix by Lucy Score
Pretend You're Mine by Lucy Score
Whiskey Chaser by Lucy Score, Claire Kingsley
Finally Mine by Lucy Score
The Fine Art of Faking It by Lucy Score
No More Secrets by Lucy Score
Breaking the Rules by Lucy Score
The Worst Best Man by Lucy Score
Crossing the Line by Lucy Score
By a Thread by Lucy Score
Heart of Hope by Lucy Score
Forever Never by Lucy Score
Undercover Love by Lucy Score