Lynn Hagen Books
Lynn Hagen loves writing about the somewhat flawed, but lovable. She also loves a hero who can see past all the rough edges to find the shining diamond of a beautiful heart.You can find her on any given day curled up with her laptop and a cup of hot java, letting the next set of characters tell their story.
This M/M/M fantasy romance follows Panahasi, a creature who made a deal with the keeper and now walks a lonely road. But when he finds two wolf shifters to call his own, his happiness comes at a price. Jaden, a creature responsible for wars and famine, sets his sights on Panahasi's mates. The story explores the universe's checks and balances and the characters' dark secrets.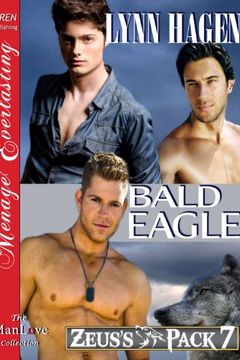 This steamy ménage romance features werewolves and explores the relationship between Eagle, Chey, and Doctor Maximus Samuel. Eagle suffered a traumatic experience at the hands of an insane alpha, and while Chey is his mate, Eagle is unable to claim him due to the fear of reliving his past trauma. When Chey is kidnapped, Eagle and Max set out to rescue him, but the mission turns into a journey for Eagle to conquer his fears and heal. Will the trio be able to work together and find a future together?
This paranormal romance features Ceridian, a vampire who lives outside of the vampire population, longing for a mate named Virgil. Though they are unable to touch or hold each other, their bond grows in unexpected ways as they navigate danger, deception, and infinite pleasure.
Discover a steamy love story in A Cold Winter's Day. Malcolm, a older hero and shape-shifter, never thought he would find his mate until he hears a baby crying in the back of his truck on a cold winter's day. The baby's father, Luke, is half-frozen and on the run from his tribe's leader who wants him and his son dead. As Malcolm and Luke fall in love, they must navigate the dangers of their paranormal world to protect their family. Don't miss out on this gripping paranormal romance from Lynn Hagen.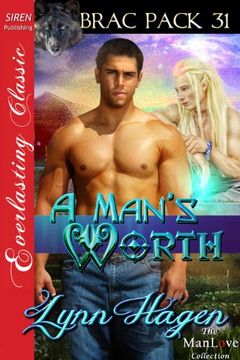 This steamy paranormal romance follows Bryce, a Lakeland bear eager to mate, and Ahm, a revered leader of the Shadow elves who has covered his scent for years. When Bryce demands that Ahm make a choice, Ahm shimmers away, ultimately leading to a tribe-wide hunt on his head. Ahm calls for help and unexpectedly finds a clan of bears to come to his rescue. Can Bryce and Ahm work out their differences before the tribe finds him, and can Ahm find a solution to a growing problem in his tribe?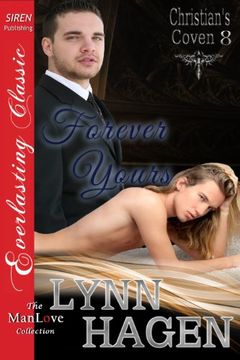 A man encounters a "dead" body in the woods only to discover he's a vampire who needs help getting home. As they navigate strange surroundings, they both find unexpected attraction. Complications arise when neighborhood watch gets involved and the protagonist's brother becomes ill. This paranormal romance explores forbidden desires while balancing external threats.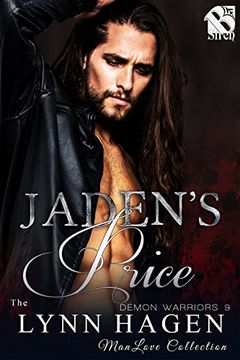 This steamy novel follows Hilton, a male nurse who fears insanity runs in his family. But when Jaden, who claims to be his guardian angel, reveals himself, Hilton is more terrified than ever. Jaden is actually Death himself, feared by all, and must protect Hilton from those who want to harm him. Can Jaden keep Hilton safe and find love in the process? This erotic paranormal romance will keep you on the edge of your seat.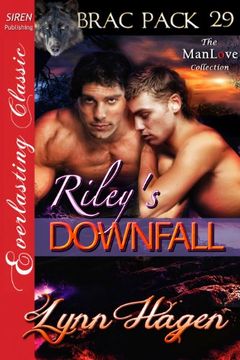 This steamy paranormal romance follows the story of Riley, a quiet bear shifter who can't understand why his mate is the opposite of him. Sterling loves Riley but is constantly dodged by him. When Riley is forced to lead the fey, Sterling follows him but causes problems. As Riley struggles with his responsibilities, he realizes that Sterling might be his downfall. This book is part of Lynn Hagen's Brac Pack collection, and we recommend reading them in order to fully enjoy the series.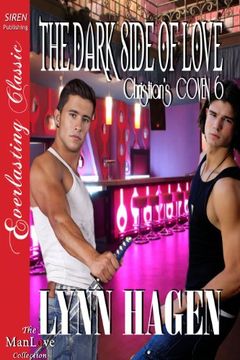 A thrilling paranormal romance novel that follows the awakening of long-lost vampire twins, Rhys and Ceri. When a human accidentally stumbles upon their cave, he becomes caught up in a dangerous world of vampire politics and warring factions. With public exhibition and an erotic twist, this novel will have readers biting their nails until the very end.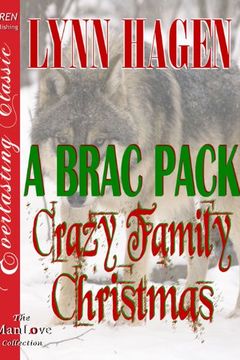 A hilarious Christmas tale featuring shape-shifting mates who try to avoid participating in a Nativity Scene play, but are forced by their determined alpha. A mischievous elf and a pet reindeer cause chaos and lead to lots of hot sex between the mates. Get ready for off-keyed singing and a surprise ending that will leave you laughing out loud.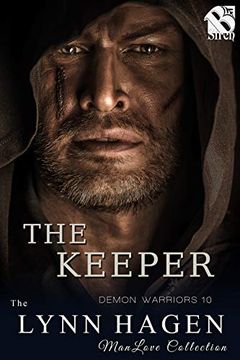 Nicholas's Wolf by Lynn Hagen
Christian's Menace by Lynn Hagen
Christmas at the Lakelands' by Lynn Hagen
Forged in Steele by Lynn Hagen
Broken Halo by Lynn Hagen
The Brac Pack Collection, Volume 1 by Lynn Hagen
Million-Dollar Mate by Lynn Hagen
Paine's Pleasure by Lynn Hagen
Nutter Nero by Lynn Hagen
Black Diamonds by Lynn Hagen
Sweet Mercy by Lynn Hagen
Vet Under Fire by Lynn Hagen
Johnny's North Star by Lynn Hagen
Cowboy Stripper by Lynn Hagen
Brac Pack Volume 8 by Lynn Hagen
Cowboy Miracles by Lynn Hagen
Brac Pack Volume 2 by Lynn Hagen
Never Too Late by Lynn Hagen
The Brac Pack Collection, Volume 2 by Lynn Hagen
Brac Pack Volume 1 by Lynn Hagen
Brac Pack Volume 6 by Lynn Hagen
Brac Pack Volume 7 by Lynn Hagen
Laying It Bear by Lynn Hagen
Just a Purr by Lynn Hagen
No Good Deed by Lynn Hagen
His Little Vampire by Lynn Hagen
Hostile Pursuit by Lynn Hagen
A Vampire's Touch by Lynn Hagen
Silent Secrets by Lynn Hagen
Without a Trace by Lynn Hagen
A Promise Kept by Lynn Hagen
Finding Home by Lynn Hagen
Keeping Khaos by Lynn Hagen
The Real Deal by Lynn Hagen
Montana's Vamp by Lynn Hagen
Made for Him by Lynn Hagen
Devil in the Details by Lynn Hagen
The Christian's Coven Collection, Volume 1 by Lynn Hagen
Lost & Found by Lynn Hagen
If Tomorrow Never Comes by Lynn Hagen
Curtis's Dads by Lynn Hagen
Sound of Silence by Lynn Hagen
Bear the Heat by Lynn Hagen
Reckless Soul by Lynn Hagen
Chasing Denver by Lynn Hagen
Mistletoes and Apple Pie by Lynn Hagen
No Rules Required by Lynn Hagen
Crashing Into Fate by Lynn Hagen
His Imperfect Mate by Lynn Hagen
Catching Rainbows by Lynn Hagen
Cowboy Trouble by Lynn Hagen
Winter's Caress by Lynn Hagen
Take My Hand by Lynn Hagen
Just for Elijah by Lynn Hagen
For the Rest of Eternity by Lynn Hagen
Catching His Fox by Lynn Hagen
For the Love of Scotty [Fever's Edge 10] (The Lynn Hagen ManLove Collection) by Lynn Hagen
Simply Perfect by Stormy Glenn, Lynn Hagen
On the Edge by Lynn Hagen
The Brac Village Collection, Volume 1 by Lynn Hagen
Red Spanking by Lynn Hagen
The Demon Warriors Collection, Volume 1 (Box Set) by Lynn Hagen
Breaking the Rules by Lynn Hagen
A Perfect Moment by Lynn Hagen
Mating Inferno by Lynn Hagen
Bargaining for Benny by Lynn Hagen
Dark and Deadly by Lynn Hagen
Immortal Kiss by Lynn Hagen
Lion's Wrath by Lynn Hagen
Until Forever by Lynn Hagen
Deadly Intentions by Lynn Hagen
Erotic Short Stories, Volume Two by Lynn Hagen
Jericho's Way by Lynn Hagen
His Crazy Little Vamp by Lynn Hagen
Grave Peril by Lynn Hagen
The Zeus's Pack Collection, Volume 1 by Lynn Hagen
Edge of Winter by Lynn Hagen
Handful of Mate by Lynn Hagen
Search and Seduce by Lynn Hagen
Mine Forever by Lynn Hagen
Gypsy's Wolf by Stormy Glenn
Rules of Engagement by Lynn Hagen
Following Fate by Lynn Hagen
Trained to Protect by Lynn Hagen
Erotic Short Stories, Volume 3 by Lynn Hagen
Hard to Resist by Lynn Hagen
Worthy of Cage's Love by Lynn Hagen
Royale Stakes by Lynn Hagen
Unraveled Heart by Lynn Hagen
Finding Strength by Lynn Hagen
Predatory Hunters, Volume 1 [Alpha's Caress & Craving His Embrace] by Lynn Hagen
The Rest of Forever by Lynn Hagen
Breed Assassins, Volume 1 by Lynn Hagen
Once Upon a Christmas by Lynn Hagen
Hunting Danger by Lynn Hagen
Bear Instincts by Lynn Hagen
Honey Haven by Lynn Hagen
Wolves of Desire, Volume Two by Lynn Hagen
Wolves of Desire, Volume Seven by Lynn Hagen
Wolves of Desire, Volume Four by Lynn Hagen
Grizzly Ridge, Volume 2 by Lynn Hagen
His Foxy Devil by Lynn Hagen
Rise of the Changelings Collection, Volume 2 by Lynn Hagen
The Remus Brothers, Volume 1 by Lynn Hagen
Howling Cavern, Volume 1 by
Bear County, Volume 2 by Lynn Hagen
Bear County, Volume 5 by Lynn Hagen
Wolves of Desire, Volume Three by Lynn Hagen
Demon Warriors Volume One by Lynn Hagen
Vaughn's Vampire Hunter by Lynn Hagen
Undeniably His by Lynn Hagen
Can't Buy Love by Lynn Hagen
Mark's Not Gay by Lynn Hagen
A Christmas to Remember by Lynn Hagen
Perfect Blend by Lynn Hagen
Holding Tight by Lynn Hagen
Loving Styles by Lynn Hagen
Cowboy Trust by Lynn Hagen
Wrapped in a Bow by Lynn Hagen
Ride A Cowboy by Lynn Hagen, Stormy Glenn, Bellann Summer, Marcy Jacks
Heart of Gold by Lynn Hagen
Keata's Promise by Lynn Hagen
Keaton's Lessons by Lynn Hagen
Melonee Brac's Mistletoe Madness by Lynn Hagen
Seth's Chance by Lynn Hagen
Life in Reverse by Lynn Hagen
Tank's Tweak by Stormy Glenn, Lynn Hagen
Hudson's Christmas Wish by Lynn Hagen
Bound By Fate by Lynn Hagen
Claimed by a Predator by Lynn Hagen
Center of Gravity by Lynn Hagen
Firehouse Rescue by Lynn Hagen
Crank's Craving by Stormy Glenn, Lynn Hagen
Won't Let You Fall by Lynn Hagen
Sweet Delight by Lynn Hagen
Alex's Secret by Lynn Hagen
Jordan's Desires by Lynn Hagen
Shadows of Doubt by Lynn Hagen
Joshua's Law by Lynn Hagen
Feathers and Fur by Lynn Hagen
Cowboy Legend by Lynn Hagen
Purr For Me by Lynn Hagen, Stormy Glenn
Mine to Protect by Lynn Hagen
Valentino's Cowboy by Lynn Hagen
Brac Pack Halloween Murder Mystery by Lynn Hagen
Rescuing His Heart by Lynn Hagen
George's Turn by Lynn Hagen
Rogue Operative by Lynn Hagen
Meet Me at Sunrise by Lynn Hagen
Heat Rising by Lynn Hagen
Brac Pack, Volume 10 by Lynn Hagen
Steven's Journey by Lynn Hagen
Carter's Tryck by Lynn Hagen
Thin Line Between by Lynn Hagen
Devin's Mercy by Lynn Hagen
Asher's Promise by Lynn Hagen
Imlay's Cure by Stormy Glenn, Lynn Hagen
Better than Perfect by Lynn Hagen
Beautiful Red by Lynn Hagen
Heart of a Wolf by Lynn Hagen
Escaping Christmas by Lynn Hagen
Oliver's Heart by Lynn Hagen
Rise of the Changelings Collection, Volume 1 by Lynn Hagen
Maverick's Mate [Brac Pack Manga Book 1] by Lynn Hagen
Loving Jari by Lynn Hagen
Adwaka's Blade by Stormy Glenn, Lynn Hagen
Hawk's Pretty Baby by Lynn Hagen
Polar Opposites by Lynn Hagen
Bear County, Volume 1 by Lynn Hagen
Edge of Control by Lynn Hagen
His Saving Grace by Lynn Hagen
Nija's Temptation by Lynn Hagen
Breathing Easier by Lynn Hagen
Cowboy Seduction by Lynn Hagen
Beautiful Béla by Stormy Glenn, Lynn Hagen
Havoc Unleashed by Lynn Hagen
Craving a Lion by Lynn Hagen
Jeremiah's Heart by Lynn Hagen
Picking Up the Pieces by Lynn Hagen
Faery Me by Stormy Glenn, Lynn Hagen
Teaching Angelo by Lynn Hagen
Kissing Reno by Lynn Hagen
Gabriel's Demon by Lynn Hagen
Losing Control by Lynn Hagen
Stormy Eyes by Lynn Hagen
Christian's Coven Volume 1 by Lynn Hagen
Brac Pack Next Gen, Volume 1 by Lynn Hagen
Meeting His Destiny by Lynn Hagen
Tater's Bear by Lynn Hagen
First Impressions by Lynn Hagen
Dagon's Ride by Lynn Hagen
Rings of Sapphire by Stormy Glenn, Lynn Hagen
Frisco James by Lynn Hagen
Shades of Steele by Lynn Hagen
Nothing but Trouble by Lynn Hagen
Claimed by a Cougar by Lynn Hagen
Safe in King's Arms by Lynn Hagen
Pax's Blues by Stormy Glenn, Lynn Hagen
Santana's Discovery by Lynn Hagen
Heaven's Hell by Lynn Hagen
Sunshine's Savior by Lynn Hagen
Loco's Love by Lynn Hagen
Mating Thomas by Lynn Hagen
Robert's VP by Lynn Hagen
End of the Line by Stormy Glenn, Lynn Hagen
Alpha to His Omega by Lynn Hagen
Fighting Temptation by Lynn Hagen
Murphy's Madness by Lynn Hagen
Rise to Seduction by Lynn Hagen
Second Chances by Lynn Hagen, Stormy Glenn
Bound by Two Alphas (Sacred Bond #1) by Lynn Hagen
Sage's Mystery by Lynn Hagen
Rise to Fall by Lynn Hagen
Taming His Wolf by Lynn Hagen
Beyond Forever by Lynn Hagen
Sy Wren's Call by Lynn Hagen, Stormy Glenn
Pushing the Limits by Lynn Hagen
Brac Pack Next Gen, Volume 2 by Lynn Hagen
Collin's Awakening by Stormy Glenn, Lynn Hagen
Seduced by Twins by Lynn Hagen
Devil's Desires by Lynn Hagen
Just Breathe by Lynn Hagen
Maverick's Mate by Lynn Hagen
Rise to Embrace by Lynn Hagen
Rise to Submit by Lynn Hagen
Cowboy Rescue by Lynn Hagen
Wild Nights by Lynn Hagen
Lynn Hagen's Erotic Short Stories, Volume 1 by Lynn Hagen
Tibo's Beginning by Stormy Glenn, Lynn Hagen
His Road to Sam by Lynn Hagen
Cowboy Naughty by Lynn Hagen
The Wolf King by Lynn Hagen
Blaze of Desire by Lynn Hagen
So Far Gone in You by Lynn Hagen
Alexi's King by Lynn Hagen
Kyle's Return by Stormy Glenn, Lynn Hagen
Heat of the Night by Stormy Glenn
Rise to Live by Lynn Hagen
Christian's Coven, Volume 2 by Lynn Hagen
Craving His Embrace by Lynn Hagen
Remembering To Breathe by Lynn Hagen
Bound Hearts by Lynn Hagen
Training Michael by Lynn Hagen
Alpha Bourne by Lynn Hagen
Worth the Risk by Lynn Hagen
Cowboy Love by Lynn Hagen
Alan's Anger by Lynn Hagen
Zeus's Pack, Volume 3 by Lynn Hagen
Brian's Boundaries by Lynn Hagen
Rise to Love by Lynn Hagen
Rise to Trust by Lynn Hagen
Alpha's Caress by Lynn Hagen
Bear County, Volume 3 by Lynn Hagen
Bear County, Volume 4 by Lynn Hagen
Tasting the Forbidden by Lynn Hagen
Phoenix Arizona by Lynn Hagen
The Remus Brothers, Volume 2 by Lynn Hagen
The Remus Brothers, Volume 3 by Lynn Hagen
Brac Pack Next Gen, Volume 3 by Lynn Hagen
Danny's Dilemma by Lynn Hagen
Just One Bite by Lynn Hagen
Brac Village, Volume 1 by Lynn Hagen
Wolves of Desire, Volume One by Lynn Hagen
Pride Valley, Volume 1 by Lynn Hagen
Grizzly Ridge, Volume 1 by Lynn Hagen
Brac Village, Volume 3 by Lynn Hagen
The Exiled, Volume 1 by Lynn Hagen
Tasty Teasers, Volume 2 by Lynn Hagen
Brac Village, Volume 2 by Lynn Hagen
Dark Knights, Volume 1 by
Dark Knights, Volume 2 by Lynn Hagen
Brac Village, Volume 6 by Lynn Hagen
Grizzly Ridge, Volume 3 by Lynn Hagen
Honey Haven by Lynn Hagen
Howling Cavern, Volume 2 [heath by Lynn Hagen
Brac Village, Volume 8 [Shadows of Doubt by Lynn Hagen
Mercury Rising by Lynn Hagen
Wildfire, Volume 2 by Lynn Hagen