M.S. Parker Books
M. S. Parker is a USA Today Bestselling author and the author of the Erotic Romance series, Club Privè and Chasing Perfection. Living in Southern California, she enjoys sitting by the pool with her laptop writing on her next spicy romance.Growing up all she wanted to be was a dancer, actor or author. So far only the latter has come true but M. S. Parker hasn't retired her dancing shoes just yet. She is still waiting for the call for her to appear on Dancing With The Stars. When M. S. isn't writing, she can usually be found reading- oops, scratch that! She is always writing. ☺ Connect with M. S. Parker on http://facebook.com/msparkerauthor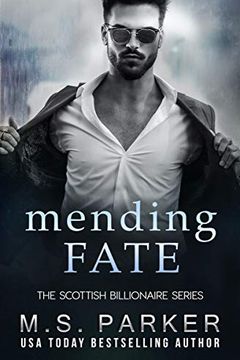 A father's search for his missing daughter intertwines with a foster mentor's own struggle to be seen as valuable. Mending Fate is the heart-stopping conclusion to a romance series by M. S. Parker. Will Alec and Lumen choose their love or their loyalties? Find out now.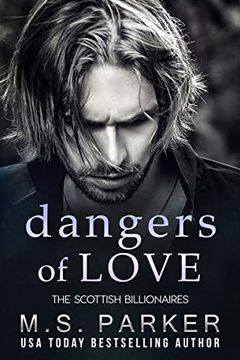 In Dangers of Love, readers follow the intertwined love story of Eoin and Aline as they navigate their tumultuous relationships. This book explores themes of love, independence, and the turmoil of making tough decisions. Will these two rekindle their romance, or will the universe have other plans? Find out and download the book today.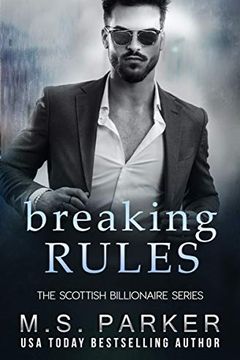 When third-grade teacher Lumen and CEO Alec fall in love, their different worlds collide. With Alec's ex back in the picture and Lumen's secret past revealed, they'll have to decide whether their relationship is worth fighting for. This book explores the balance between love and family, and the challenges that come with breaking the rules.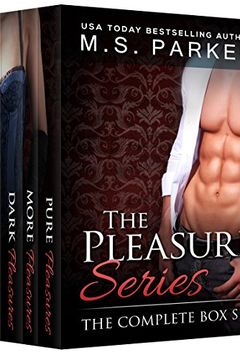 This complete box set delivers over 1000 pages of dark erotic romance. Follow the story of Jenna Lang, a skilled computer tech and survivor of a traumatic past. When she meets billionaire Rylan Archer, he challenges her walls and sparks a desire to let someone in. Don't miss this USA Today bestselling Pleasure Series.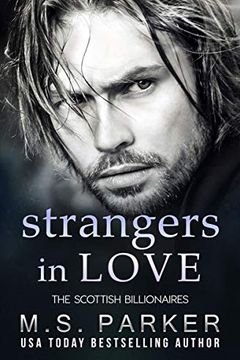 This steamy romance novel follows Eoin, a rugged Scottish billionaire who becomes captivated by Aline, a young American teacher who is kidnapped in Iran. To meet her, Eoin must rescue her from her captors, a challenge he readily accepts. Strangers in Love is filled with action, heat, and drama, as this unlikely pair navigate their way towards each other. Don't miss out on this captivating tale of love and adventure.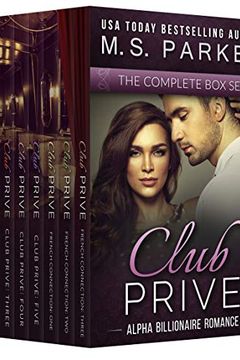 Law student Carrie Summers is questioning why she keeps running into the mysterious and handsome Gavin Manning. Is he stalking her or is it fate? Despite her busy schedule, she finds herself drawn to his persistent attention and those mesmerizing blue eyes. A night of fun and dancing turns into an unforgettable experience, but she's still left wondering who Gavin truly is. Dive into the complete Club Prive series for a steamy read that might require a cold shower afterward.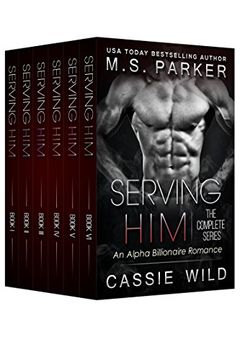 Serving HIM
The Complete Series Box Set
M. S. Parker, Cassie Wild
-
2015-08-13
This box set includes six books of Amazon's Bestselling series, Serving HIM. Follow 21-year-old Aleena Davison's dream of leaving her small-town Iowa life for a new one in Manhattan. But when her dream turns into a nightmare, she meets the devilishly handsome Dominic Snow, who offers her a new job - strictly professional, he insists. Can Aleena trust herself to work for the hottest man she's ever met? Discover the thrilling and steamy story of Serving HIM in one sweet price.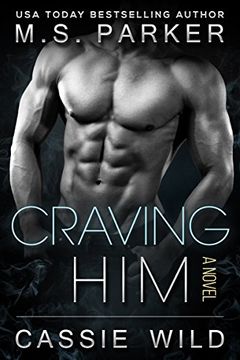 "Craving HIM" is a standalone sequel to "Serving HIM" that follows the unconventional love story of Aleena Davison and Dominic Snow. Aleena never imagined falling for the man who saved her from falling, let alone working for him. But their love is tested when they face unexpected challenges. With no cliffhangers, this steamy and romantic book is currently on sale and available in Kindle Unlimited.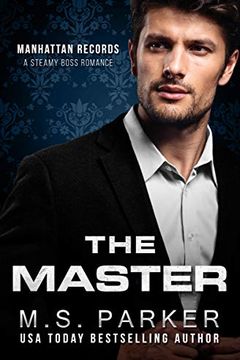 The Master
Steamy Boss Romance (Manhattan Records Book 3)
M. S. Parker
-
2019-09-20
This steamy conclusion to the Manhattan Records series follows the tumultuous relationship between Nate and Ashlee. When Ashlee leaves Nate after discovering a part of him she can't accept, they both attempt to move on. But their undeniable connection pulls them back together, and they must navigate the challenges that lie ahead if they want to make it work. Can they survive the worst yet to come? Find out in The Master.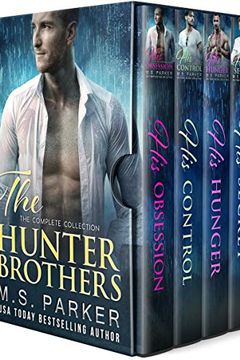 The Hunter Brothers Complete Collection Box Set features four brothers with their own unique stories and happy-ever-afters. Follow Jax as he brings a world of decadence to Boston, Cai as he decides what's truly important in life, Slade as he learns to open up and love, and Blake as he confronts his anger and finds salvation through love. Don't miss out on this limited time offer to read M. S. Parker's popular series all at once.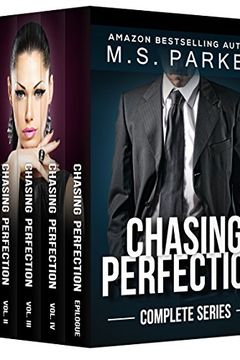 Off Limits by M. S. Parker
The Fugitive by M. S. Parker
A Legal Affair by S. Lucas
Blindfold by M. S. Parker, Cassie Wild
The Duke's Virgin by M. S. Parker
The Billionaire's Mistress Complete Series by M. S. Parker
Pure Lust by M. S. Parker, Cassie Wild
Saved by Him by M. S. Parker
The Novice by M. S. Parker
Forbidden Pleasures by M. S. Parker
The Inquirer by M. S. Parker
Sinful Desires by M. S. Parker
Claimed by Him by M. S. Parker
The American Au Pair by M. S. Parker
Unlawful Attraction by M. S. Parker
Make Me Yours by M. S. Parker
Dom X - The Complete Box Set by M. S. Parker
The Perfect Guy by M. S. Parker
Casual Encounter by M. S. Parker
Pure Pleasures by M. S. Parker
Dark Pleasures by M. S. Parker
A Billionaire Gentleman by M. S. Parker
Exotic Desires by M. S. Parker
Serving HIM Vol. 3 by M. S. Parker, Cassie Wild
Pure Lust Vol. 4 by M. S. Parker, Cassie Wild
The Billionaire's Sub by M. S. Parker
Blindfold Vol. 5 by M. S. Parker, Cassie Wild
The Billionaire's Muse by M. S. Parker
Blindfold Vol. 2 by M. S. Parker, Cassie Wild
Broken Pleasures by M. S. Parker
Blindfold Vol. 4 by M. S. Parker, Cassie Wild
A Wicked Kiss by M. S. Parker
Married A Stripper by M. S. Parker, Cassie Wild
Pure Lust Vol. 3 by M. S. Parker, Cassie Wild
Pure Lust Vol. 2 by M. S. Parker, Cassie Wild
Blindfold Vol. 1 by M. S. Parker, Cassie Wild
Blindfold Vol. 3 by M. S. Parker, Cassie Wild
His Obsession by M. S. Parker
A Wicked Lie by M. S. Parker
Sex Coach by M. S. Parker
The Billionaire's Bet by M. S. Parker
Ex-Con by M. S. Parker, Shiloh Walker
Indecent Encounter by M. S. Parker
The Assignment by M. S. Parker
Chasing Perfection by M. S. Parker
The Scottish Billionaire by M. S. Parker