M.S. Parker Books
M. S. Parker is a USA Today Bestselling author and the author of the Erotic Romance series, Club Privè and Chasing Perfection. Living in Southern California, she enjoys sitting by the pool with her laptop writing on her next spicy romance.Growing up all she wanted to be was a dancer, actor or author. So far only the latter has come true but M. S. Parker hasn't retired her dancing shoes just yet. She is still waiting for the call for her to appear on Dancing With The Stars. When M. S. isn't writing, she can usually be found reading- oops, scratch that! She is always writing. ☺ Connect with M. S. Parker on http://facebook.com/msparkerauthor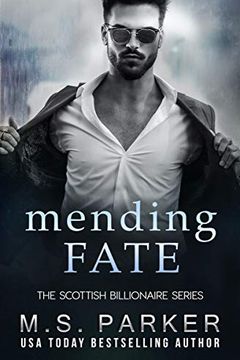 Alec: I shared my deepest secret with Lumen, hoping things will be better between us. But I can't catch a break. My life blows up again when my daughter goes missing.Lumen: To say all hell broke loose is an understatement. When Alec's daughter went missing, so did Soleil, the girl I mentor in foster care. It stung when Alec said finding his daughte...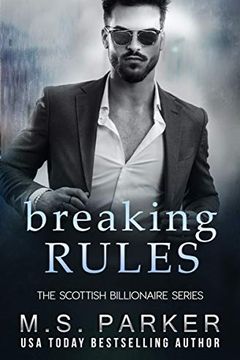 Alec: Lumen is amazing. She brings out the playful, relaxed side of me, but fate doesn't seem to agree we belong together. And now, my ex pops back into my life and wants to make a go of it again so our daughter can have a real family. I'm torn between what's best for my daughter or following my feelings for Lumen.Lumen: Just when our relationship ...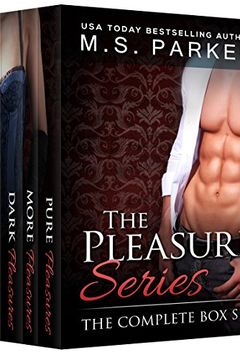 SALE! For the first time ever, you can get USA Today Bestselling Pleasure Series in a complete Box Set. Over 1000 pages of dark erotic romance. Every night, when I go to sleep, I wonder if I'm going to see them, hear them, feel them. For thirteen years, my life was hell and now I'm just trying to keep all the broken pieces together so I can have a ...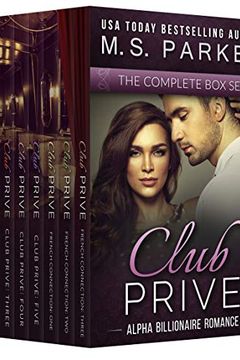 Who is Gavin Manning and why does he keep showing up wherever I go? What does he want from me? These are just a few of the questions law student Carrie Summers asks herself after running into devastatingly handsome Gavin for the third time at the opening of the hottest new club in town, Club Privé. Is he stalking her, or is it fate? Despite telling...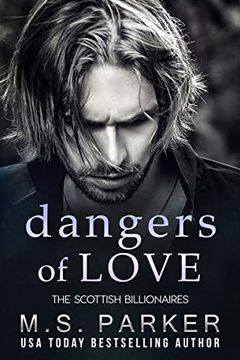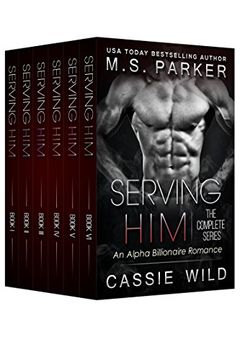 Serving HIM
The Complete Series Box Set
M. S. Parker, Cassie Wild
-
2015-08-12
Amazon's Bestselling series, Serving HIM, available for the first time in a complete Box Set. Six books for one sweet price. "I moved to New York from Iowa to find a life that I didn't know I was looking for. I expected to have to work hard and barely make ends meet. But…I never expected to meet HIM." For twenty-one year-old Aleena Davison, it was ...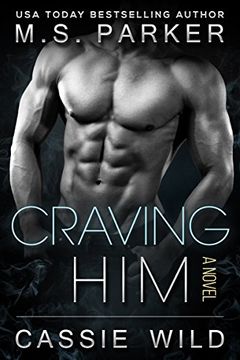 ***Introducing Craving HIM, the highly anticipated STAND-ALONE follow-up to Serving HIM. Enjoy 330 pages with NO CLIFFHANGERS! To celebrate the new release, Craving HIM is on SALE this week, and free in Kindle Unlimited.*** When I first met Dominic Snow, he literally saved me from falling. I never dreamed I'd end up working for him. And I certainly...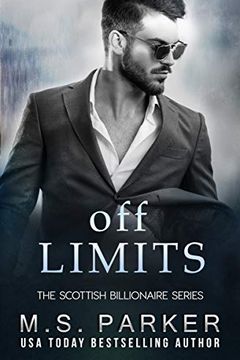 Alec: I'm in my thirties and life is…well not boring, but uneventful despite being CEO of the family company. Just how I like it. Then I meet Lumen, a woman who challenges everything in such an irresistible way. For once in my life I can see myself in a relationship. There's one problem though, she's off limits.Lumen: Growing up in foster care wasn...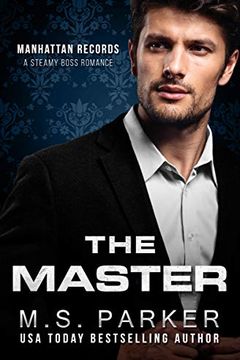 The Master
Steamy Boss Romance (Manhattan Records Book 3)
M. S. Parker
-
2019-09-20
Don't miss the sexy and exciting conclusion to M. S. Parker's Manhattan Records series. Nate: I made a mistake, thinking that I could be with someone like her. One glimpse of a part of me she didn't like, and she ran. I'm not going to apologize for who I am. I had a life before I met her, and I'll just go back to that life now. That will be best fo...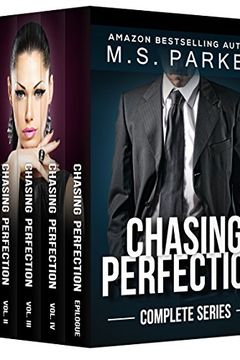 Get the Complete Box Set of the USA Today Bestselling Series, Chasing Perfection, including a never-before-released BONUS Epilogue. Over 700 pages. They all think they can sleep their way to the top - blondes, brunettes and redheads. That is, until they meet me. My name is DeVon Ricci and I'm an asshole. At least they all seem to think so. But I do...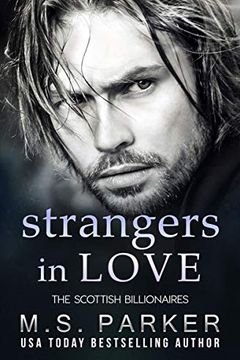 The Fugitive by M. S. Parker
Blindfold by M. S. Parker, Cassie Wild
The Hunter Brothers Complete Collection Box Set by M. S. Parker
A Legal Affair by S. Lucas
Forbidden Pleasures by M. S. Parker
Unlawful Attraction by M. S. Parker
Sinful Desires by M. S. Parker
The Novice by M. S. Parker
Dom X - The Complete Box Set by M. S. Parker
The Billionaire's Mistress Complete Series by M. S. Parker
The Inquirer by M. S. Parker
Make Me Yours by M. S. Parker
Pure Lust by M. S. Parker, Cassie Wild
Casual Encounter by M. S. Parker
Pure Pleasures by M. S. Parker
Dark Pleasures by M. S. Parker
Saved by Him by M. S. Parker
Claimed by Him by M. S. Parker
The Duke's Virgin by M. S. Parker
Serving HIM Vol. 3 by M. S. Parker, Cassie Wild
A Billionaire Gentleman by M. S. Parker
The American Au Pair by M. S. Parker
Exotic Desires by M. S. Parker
Pure Lust Vol. 4 by M. S. Parker, Cassie Wild
The Perfect Guy by M. S. Parker
Blindfold Vol. 5 by M. S. Parker, Cassie Wild
Blindfold Vol. 2 by M. S. Parker, Cassie Wild
Broken Pleasures by M. S. Parker
Blindfold Vol. 4 by M. S. Parker, Cassie Wild
A Wicked Kiss by M. S. Parker
Pure Lust Vol. 3 by M. S. Parker, Cassie Wild
Married A Stripper by M. S. Parker, Cassie Wild
Pure Lust Vol. 2 by M. S. Parker, Cassie Wild
The Billionaire's Sub by M. S. Parker
Blindfold Vol. 1 by M. S. Parker, Cassie Wild
Blindfold Vol. 3 by M. S. Parker, Cassie Wild
The Billionaire's Muse by M. S. Parker
His Obsession by M. S. Parker
A Wicked Lie by M. S. Parker
Ex-Con by M. S. Parker, Shiloh Walker
Sex Coach by M. S. Parker
The Billionaire's Bet by M. S. Parker
The Assignment by M. S. Parker
Indecent Encounter by M. S. Parker
Chasing Perfection by M. S. Parker
The Scottish Billionaire by M. S. Parker