Marc Levy Books
Marc Levy was born in France. When he turned eighteen, he joined the Red Cross, where he spent the next six years. In 1983, he created a computer graphics company based in France and the United States. Six years later, he co-founded an interior design and planning company with two friends; the company soon became one of the leading architecture firms in France.At thirty-seven, Marc Levy wrote a story for the man that his son would grow up to be. In early 1999, his sister, a screenwriter (now a film director), encouraged him to send the manuscript to a French publisher, who immediately decided to publish If Only It Were True. Before it was published, Steven Spielberg (Dreamworks) acquired film rights to the novel. The movie, Just like Heaven, starring Reese Witherspoon and Mark Ruffalo, was a #1 box office hit in America in 2005.After If Only It Were True, Marc Levy began writing full-time. Since then, he has written 18 novels. His work has been translated into 49 languages and has sold over 40 million copies worldwide. In addition, Marc Levy has directed a short movie, written short stories and song lyrics for various artists, including Johnny Hallyday.Le Figaro newspaper recently commissioned a nationwide poll asking the French to rank their favorite author: Marc Levy and Victor Hugo were #1.Marc Levy currently lives in New York City. Readers can learn more about him and follow his work on www.marclevy.info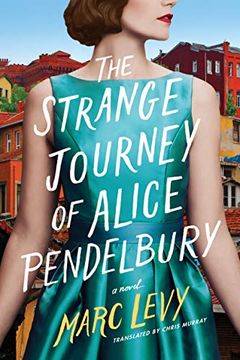 We all have two lives... The life we know and another one, that lies waiting for us. Alice is a "nose"—a creator of perfumes. She is passionate about her work and her only distraction from her job is her motley group of friends, who convene for late night soirees in her apartment—much to the annoyance of her cantankerous neighbor Mr. Daldry. On Chr...
For anyone who's dreamed of immortality comes a twice-in-a-lifetime love story by Marc Levy, the phenomenal, internationally bestselling French author of P.S. from Paris and The Last of the Stanfields.In Massachusetts, neuroscience students Luke, Josh, and Hope have formed an unbreakable and unconditional friendship. Bound by their wit, brilliance,...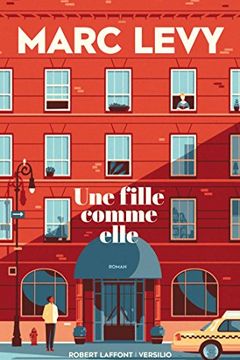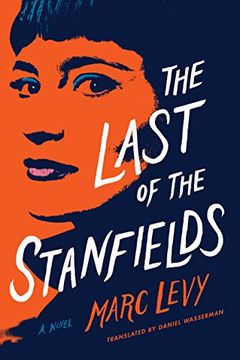 A mystery, a love story, and a search through a shadowy past. Two strangers unite in this novel of family secrets. When London journalist Eleanor-Rigby Donovan receives an anonymous letter alluding to a crime committed by her deceased mother, her life is turned upside down. It points her to a bar on the Baltimore Harbor, where she finds a stranger ...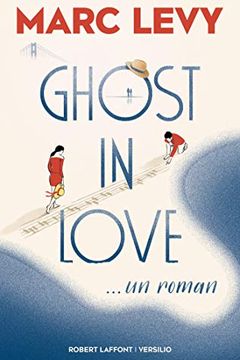 Ils ont trois jours à San Francisco.Trois jours pour écrire leur histoire.Que feriez-vous si un fantôme débarquait dans votre vie et vous demandait de l'aider à réaliser son vœu le plus cher ?Seriez-vous prêt à partir avec lui en avion à l'autre bout du monde ? Au risque de passer pour un fou ?Et si ce fantôme était celui de votre père ?Thomas, pia...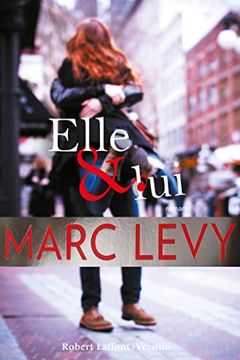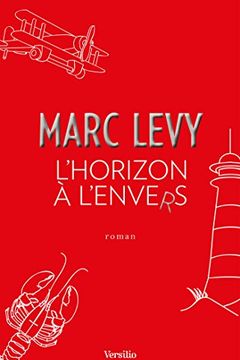 Où se situe notre conscience ? Est-ce qu'on peut la transférer et la sauvegarder ? Hope, Josh et Luke, étudiants en neurosciences, forment un trio inséparable, lié par une amitié inconditionnelle et une idée de génie. Lorsque l'un des trois est confronté à une mort imminente, ils décident d'explorer l'impossible et de mettre en oeuvre leur incroyab...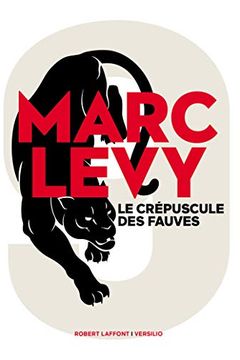 Maya a disparu. Une course contre la montre s'engage sur le terrain pour les hackeurs du Groupe 9 qui cherchent à déjouer la conspiration des fauves. Les fauves, une poignée de puissants qui s'attaquent à nos libertés. Leur plan : créer le chaos, s'approprier toutes les richesses et régner sans limites. Mais qui est 9 ? Ce nouveau thriller de Marc ...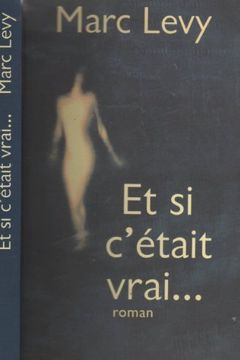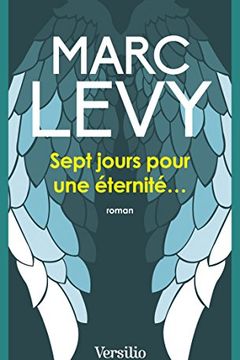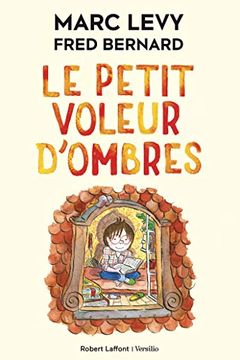 Le Petit Voleur d'ombres - Tome 3 by Marc Levy, Fred Bernard
Le Petit Voleur d'ombres - Tome 4 by Marc Levy, Fred Bernard
Une autre idée du bonheur by Marc Levy
Le premier jour / La première nuit by Marc Levy
Se solo fosse vero by Marc Levy
La magie du matin by ISALOU BEAUDET-REGEN
Die zwei Leben der Alice Pendelbury by Marc Levy
Marc Levy Coffret 3 volumes by Marc Levy
Les peintures de Michel-Ange by Marc Levy
16 romans, 16 extraits by Marc Levy
Les Enfants de la liberté by Marc Levy
Marc Lévy Coffret en 5 volumes by Marc Levy
Lo que no nos contaron by Marc Levy
Los hijos de la libertad by Marc Levy
Kinder der Hoffnung by Marc Levy
Coffret 12 Romans by Marc Levy
Le désir... Et ses embrouilles (Psychanalyse et travail social) by Marc Levy
Hommes, femmes, quel rapport ? by Marc Levy
Mis amigos, mis amores by Marc Levy
A Woman Like Her by Marc Levy
Marc Lévy coffret 2 volumes by Marc Levy
EL PRIMER DIA *2011*.NAVIDAD.BOOKET. by Marc Levy
Le Voleur d'ombres by Marc Levy
Marc Levy Coffret en 4 volumes by
All Those Things We Never Said by Marc Levy
La Première Nuit by Marc Levy
Sept Jours Pour Une Éternité - Seconde Partie by Marc Levy
Un sentiment plus fort que la peur by Marc Levy
La prochaine fois by Marc Levy
The First Day by Marc Levy
Si c'était à refaire by Marc Levy
P.S. from Paris by Marc Levy
If Only It Were True by Marc Levy
Sept Jours Pour Une Eternité - Première partie by Marc Levy
Seven Days for an Eternity by Marc Levy
Un conte d'auteurs by Sophie Fontanel Marc Levy
Mes amis, mes amours by Marc Levy
Fragmentos literarios Primavera 2014 by Elisa Beni, Augusto Cruz, Víctor del Árbol, Eva García Saénz de Urturi, J. J. Gómez Cadenas, Marc Levy, Colum McCann, Jorge Salinas, Matthew Quick, Simone Sarasso
L... portraits de femmes by Jean-Marie marion jean marie
Histoires de... Neuf Nouvelles by Collectif
Jogging au parc des os rangés by DOMINIQUE CHESNEL