Marc Levy Books
Marc Levy was born in France. When he turned eighteen, he joined the Red Cross, where he spent the next six years. In 1983, he created a computer graphics company based in France and the United States. Six years later, he co-founded an interior design and planning company with two friends; the company soon became one of the leading architecture firms in France.At thirty-seven, Marc Levy wrote a story for the man that his son would grow up to be. In early 1999, his sister, a screenwriter (now a film director), encouraged him to send the manuscript to a French publisher, who immediately decided to publish If Only It Were True. Before it was published, Steven Spielberg (Dreamworks) acquired film rights to the novel. The movie, Just like Heaven, starring Reese Witherspoon and Mark Ruffalo, was a #1 box office hit in America in 2005.After If Only It Were True, Marc Levy began writing full-time. Since then, he has written 18 novels. His work has been translated into 49 languages and has sold over 40 million copies worldwide. In addition, Marc Levy has directed a short movie, written short stories and song lyrics for various artists, including Johnny Hallyday.Le Figaro newspaper recently commissioned a nationwide poll asking the French to rank their favorite author: Marc Levy and Victor Hugo were #1.Marc Levy currently lives in New York City. Readers can learn more about him and follow his work on www.marclevy.info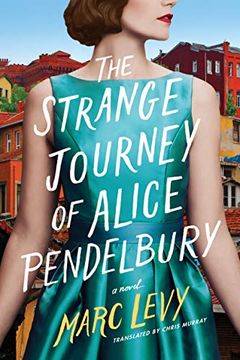 This captivating novel follows Alice, a passionate perfume creator, on a journey to find the most important man in her life, as predicted by a mysterious fortune teller. Alice's cantankerous neighbor and friend Mr. Daldry accompanies her, taking them both into the heart of Europe in the 1950s. This story is full of unsaid emotions and haunting demons from the recent past, personified by the unforgettable character of Mr. Daldry. As one of France's bestselling authors, Marc Levy's latest work is not to be missed.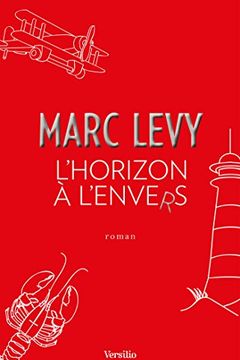 Neuroscience students Hope, Josh, and Luke are bound by an unbreakable friendship and a brilliant idea: can consciousness be transferred and saved? When faced with impending death, the trio embarks on an incredible project to explore the impossible. This emotionally charged, mysterious and humorous novel is a love story beyond time with an unforgettable ending. It's a story about life, love, and death, where nothing is the same after.
"Hope" is an endearing tale about three neuroscience students, Luke, Josh, and Hope, who form an unbreakable bond while pushing the limits of what's possible in the field. When Hope is diagnosed with a fatal illness, their work takes on a new significance and urgency. With cutting-edge technology, they strive to preserve Hope's memory, personality, and consciousness by creating a digital map of her brain's connections. This heartwarming story explores the boundaries of love, life, and death, and what endures with us forever.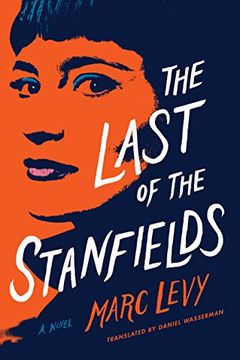 Embark on a captivating journey through family secrets with The Last of the Stanfields. Join London journalist Eleanor-Rigby Donovan and Baltimore stranger George-Harrison Collins as they uncover a mystery from their past. This book is the perfect mix of mystery and love, with secrets that will take you on a trip through time and continents.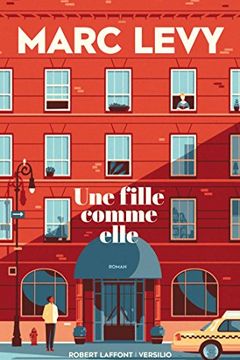 A delightful romantic comedy set in New York City that revolves around a building with quirky residents and their beloved elevator operator. When a new lift operator arrives, no one could guess that he is a wealthy heir from Bombay. The novel is a lighthearted look at the similarities between people from different cultures and social classes. The perfect beach read, with a Blake Edwards vibe, that will have you smiling from the first page to the last.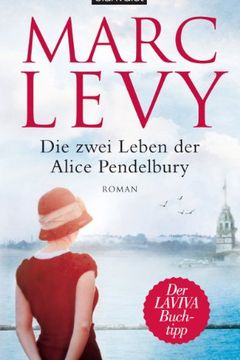 The Two Lives of Alice Pendelbury is a novel about a passionate nose, Alice, who is dedicated to creating perfumes. After a fortune teller forecasts that she must meet six people to lead her to the most important man in her life, Alice is spurred on a journey that takes her deep into Europe. Accompanied by her cantankerous neighbor, Mr. Daldry, the two explore the haunting pasts of their lives along the way. This novel is a journey of friendship, things left unsaid, and unexpected twists and turns. Written by one of France's bestselling authors, Marc Levy, this book has been translated into 45 languages and has sold over 28 million copies worldwide.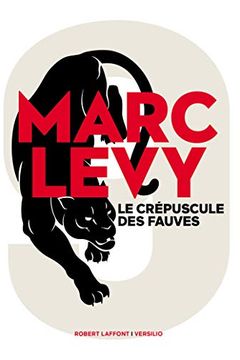 In Le Crépuscule des Fauves, a group of hackers known as Groupe 9 races against time to foil the plans of a handful of powerful individuals known as "the Fauves." These schemers aim to exploit chaos, seize all wealth, and reign without limits. This gripping thriller, a follow-up to C'est arrivé la nuit, continues the story of 9 heroic outlaws fighting for good at risk to their lives. Marc Levy uses the genre of espionage to brilliantly expose the societal ills of our time.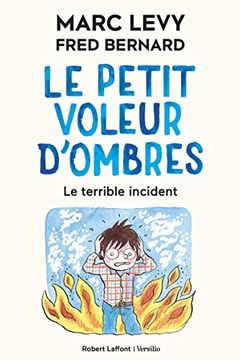 Join the Petit Voleur d'ombres in his latest adventure! While his classmates are busy with class elections, our hero has more pressing matters, namely, what should he do with his super power? However, when an explosion at the school's storage shed calls for his heroism, he sets out to investigate. This latest adventure from the renowned French author Marc Levy, in collaboration with illustrator Fred Bernard, promises an exciting journey for kids aged 8 and above. Based on the best-selling book of the same name, Le Voleur d'ombres.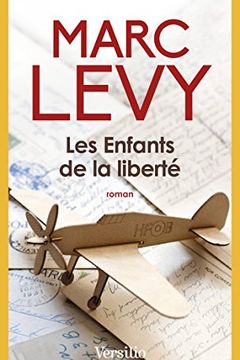 "Les Enfants de la liberté" is a powerful historical fiction book that follows the story of a young man who joins the resistance movement during World War II. With just a name change, he becomes Jeannot, and in doing so, sets out into a dangerous and uncertain world where anything can happen. This book is a gripping tale of courage, sacrifice, and the fight for freedom in a time of darkness.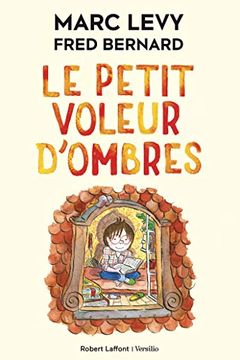 A new school means a new beginning, but for our hero it brings loneliness and bullying. However, he soon discovers a strange ability - when he steps on people's shadows, he travels into their memories. This extraordinary adventure is brought to life by the bestselling author Marc Levy and award-winning illustrator Fred Bernard. The book is based on Levy's bestseller, Le Voleur d'ombres.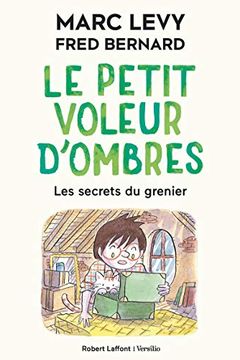 Ghost In Love by Marc Levy
Le premier jour / La première nuit by Marc Levy
La magie du matin by ISALOU BEAUDET-REGEN
Lo que no nos contaron by Marc Levy
Marc Levy Coffret 3 volumes by Marc Levy
Marc Lévy Coffret en 5 volumes by Marc Levy
16 romans, 16 extraits by Marc Levy
Les peintures de Michel-Ange by Marc Levy
Coffret 12 Romans by Marc Levy
Marc Lévy coffret 2 volumes by Marc Levy
Hommes, femmes, quel rapport ? by Marc Levy
Une autre idée du bonheur by Marc Levy
Kinder der Hoffnung by Marc Levy
Los hijos de la libertad by Marc Levy
Le Voleur d'ombres by Marc Levy
A Woman Like Her by Marc Levy
All Those Things We Never Said by Marc Levy
Marc Levy Coffret en 4 volumes by
La Première Nuit by Marc Levy
Un sentiment plus fort que la peur by Marc Levy
EL PRIMER DIA *2011*.NAVIDAD.BOOKET. by Marc Levy
The First Day by Marc Levy
La prochaine fois by Marc Levy
Si c'était à refaire by Marc Levy
Sept Jours Pour Une Éternité - Seconde Partie by Marc Levy
P.S. from Paris by Marc Levy
Et si c'était vrai... - Edition limitée (Roman contemporain) by Marc Levy
If Only It Were True by Marc Levy
Se solo fosse vero by Marc Levy
Sept jours pour une éternité... - Edition limitée (Roman contemporain) by Marc Levy
Seven Days for an Eternity by Marc Levy
Sept Jours Pour Une Eternité - Première partie by Marc Levy
Fragmentos literarios Primavera 2014 by Elisa Beni, Augusto Cruz, Víctor del Árbol, Eva García Saénz de Urturi, J. J. Gómez Cadenas, Marc Levy, Colum McCann, Jorge Salinas, Matthew Quick, Simone Sarasso
Mes amis, mes amours by Marc Levy
Mis amigos, mis amores by Marc Levy
Un conte d'auteurs by Sophie Fontanel Marc Levy
L... portraits de femmes by Jean-Marie marion jean marie
Le désir... Et ses embrouilles (Psychanalyse et travail social) by Marc Levy
Histoires de... Neuf Nouvelles by Collectif
Jogging au parc des os rangés by DOMINIQUE CHESNEL